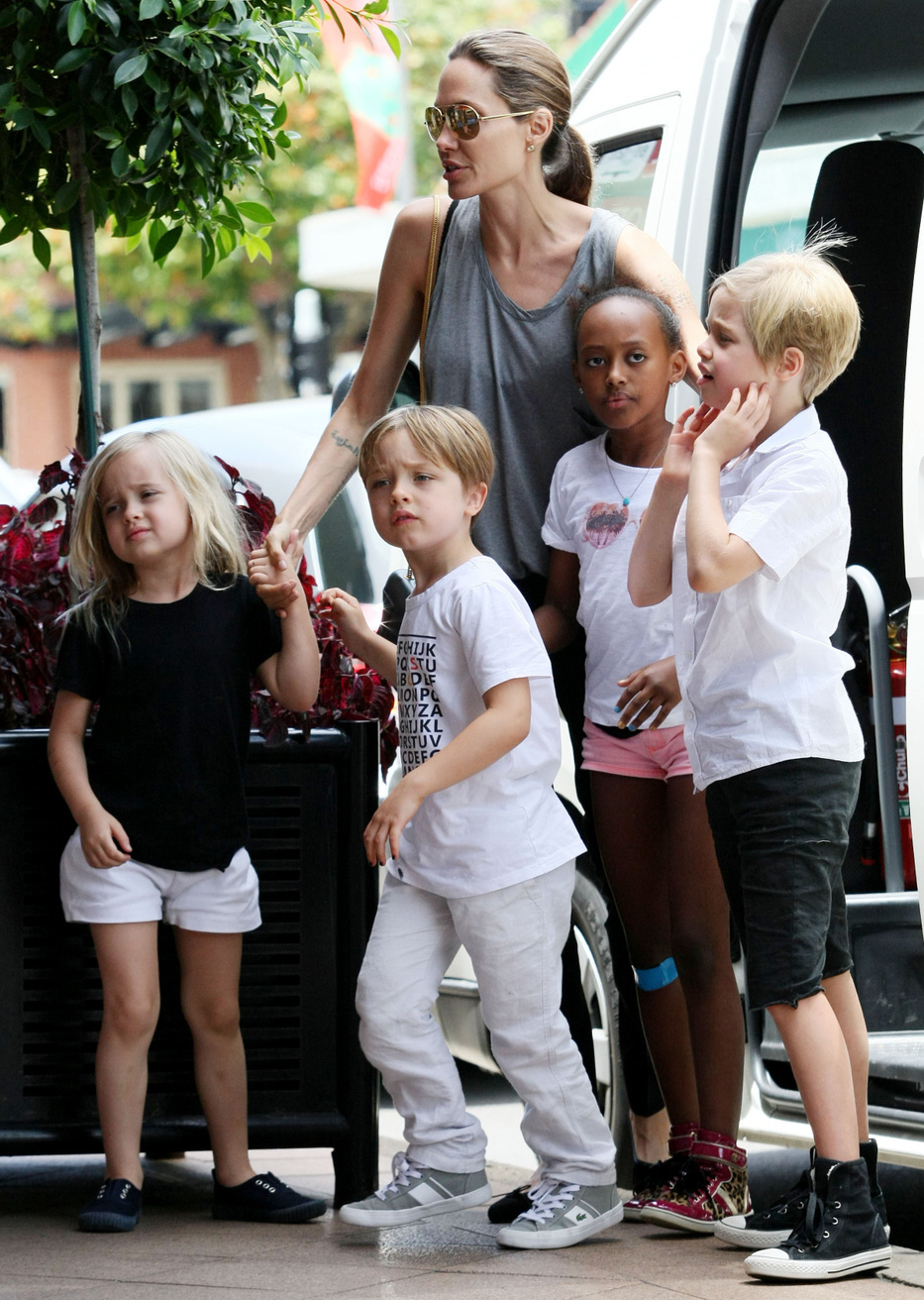 A few days ago, Brad Pitt was in Sydney, Australia and Angelina Jolie was able to take some time off from work, and they took the kids out on a yacht on the Sydney Harbor. You can see the photos here – the yacht is called Ghost, and the kids seemed to be having a ball on Ghost, posing for their dad and he snapped photos of everyone. If you look through those photos, it looks like Angelina is fussing at someone (Shiloh, probably, because that kid just seems like a little hellraiser, just like her mom).
We didn't have access to those photos, but we do have these new photos – Angelina out and about in Sydney with… let's see… Shiloh, Zahara, Knox and Vivienne. I don't know where the older boys were – they're probably at that age where their mom and their younger siblings are totally NOT COOL. Angelina took the kids to LegoLand, Berkelow Books and then the group went to Bondi Beach for some grocery shopping, according to the photo agency. A few things about these photos:
*It's crazy to me how much Knox looks like a little Shiloh, or Shiloh looks like a bigger Knox. They have the same haircut and it looks like Knox wears Shiloh's cast-offs!
*I think Shiloh's haircut looks a lot like what Jennifer Lawrence is rocking these days. Right?
*Shiloh's Chucks = amazing.
*Vivienne is such a little princess with her long blonde hair and her "Mama didn't let me wear pink today!!" expression.
*Vivienne isn't allowed to have shoelaces?
*Zahara is so gorgeous. But look at how Shiloh has gotten so much taller than Z! Z is always going to be petite, isn't she? Z's more than a year older than Shiloh and by the time they're adults, I bet Shiloh towers over Z by more than seven inches.
*I am an adult woman and I always want to wear whatever Zahara is wearing. Take note, people. We're going to be wearing a lot of pink shorts, fuchsia-and-animal-print high-tops and white t-shirts with heart-shape prints.
*Is Angelina wearing a bra? I think she is. The pants are fine but that grey tank is awful. She's also developed a real problem with those baby-wedges.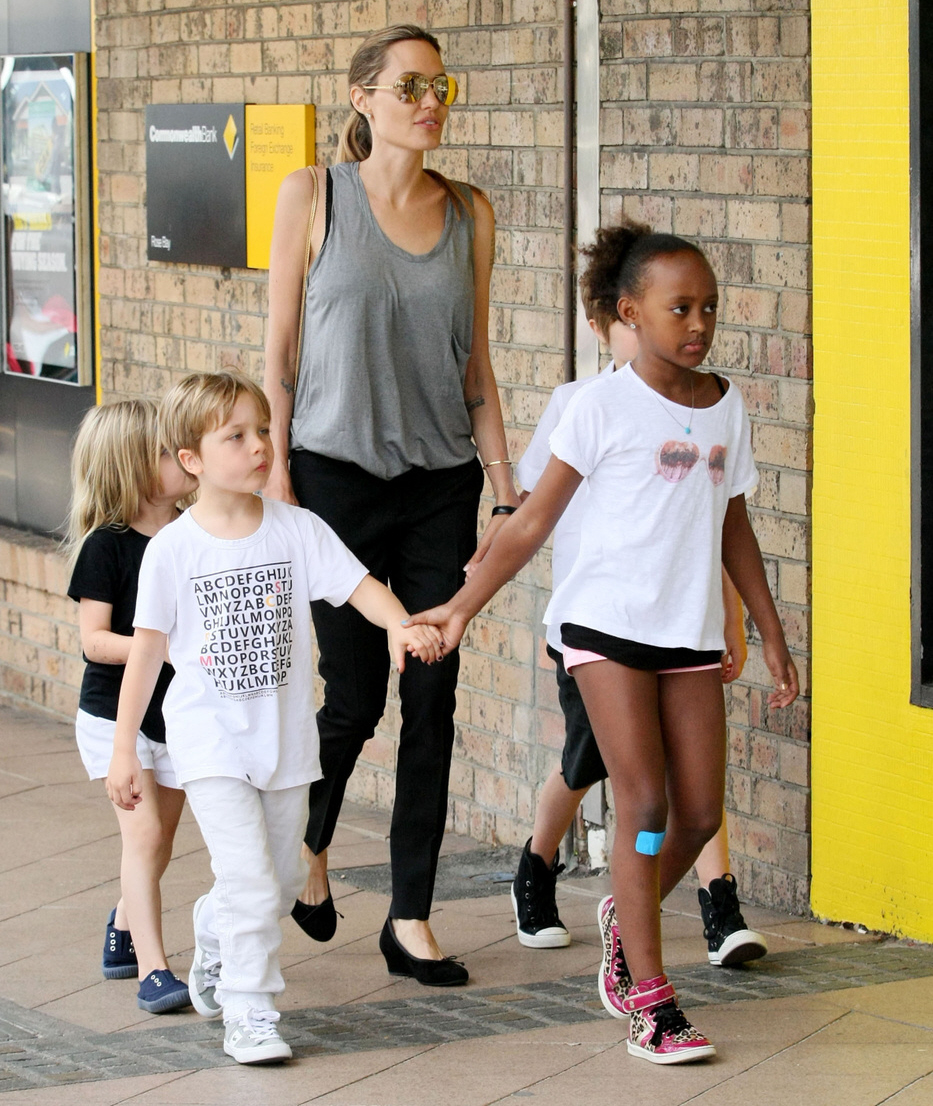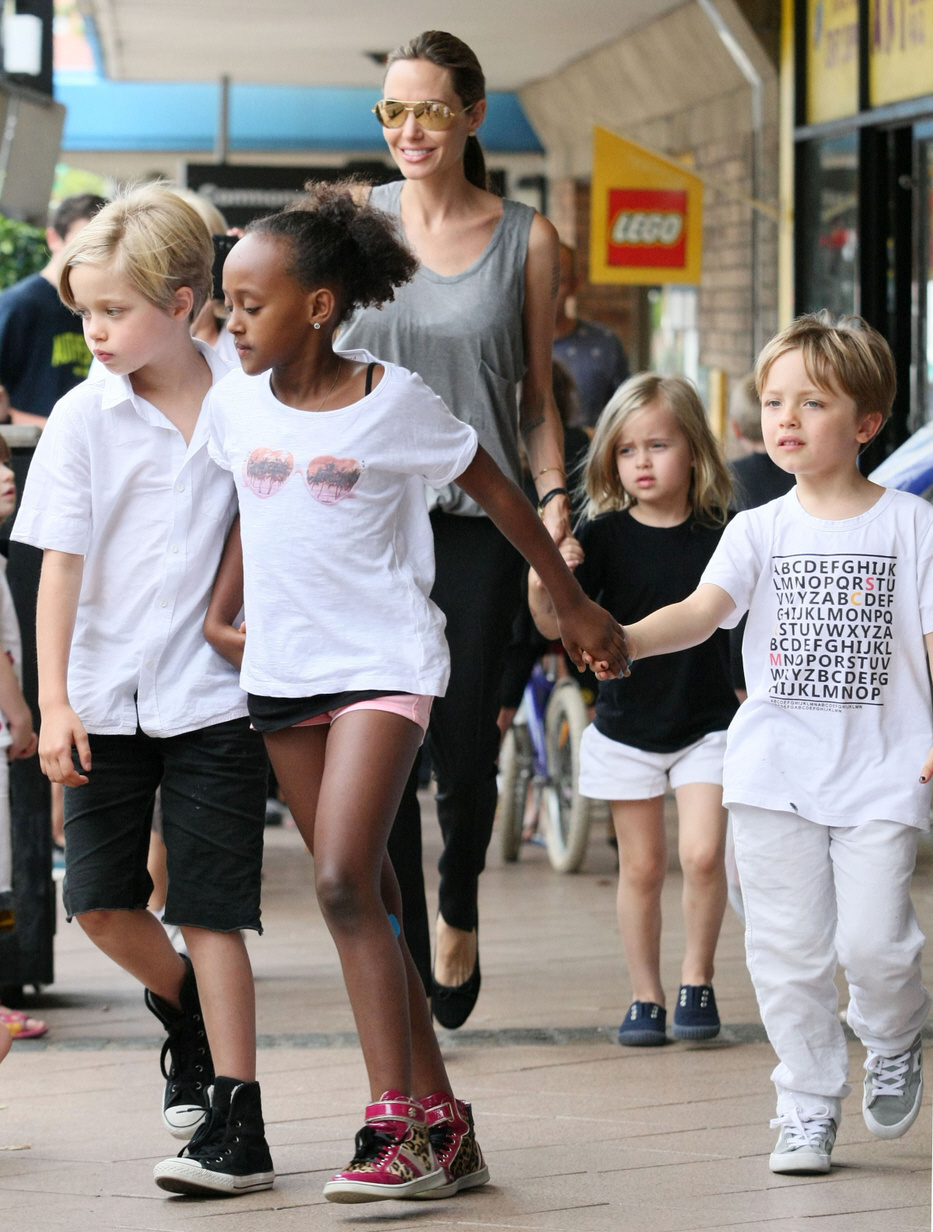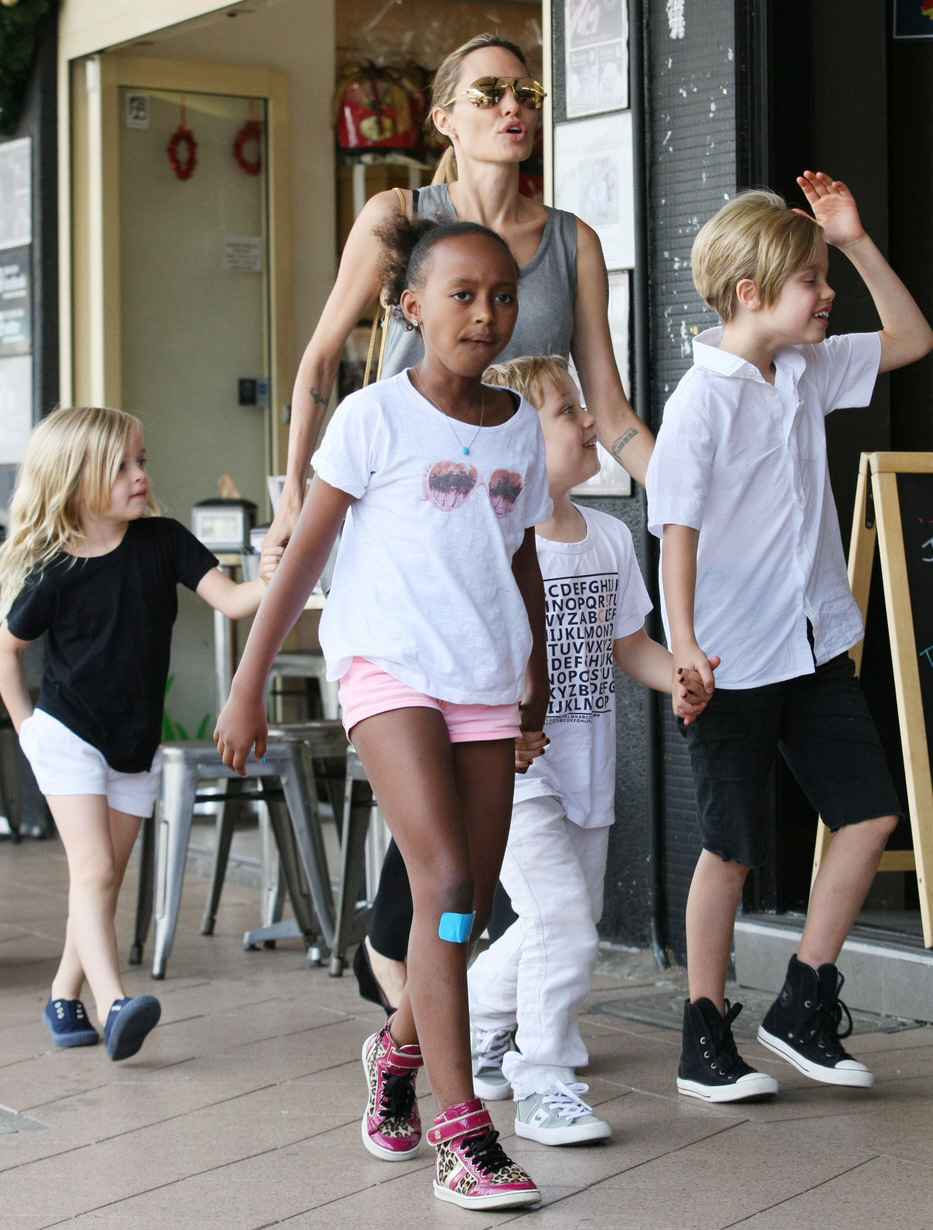 Photos courtesy of Pacific Coast News.