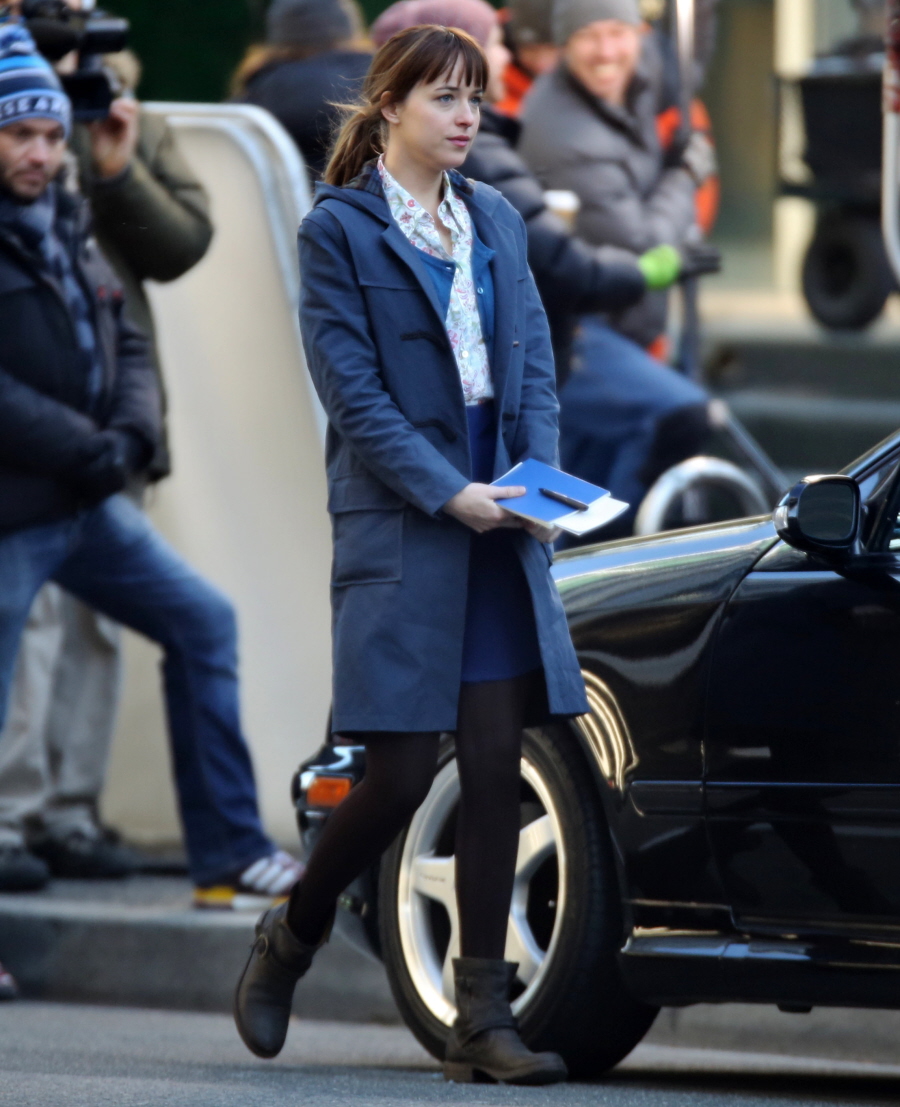 While I'm no fan of Fifty Shades of Grey, I'm starting to get pissed off on behalf of the real fans. These are photos from the Vancouver set of Fifty Shades – they've been filming for about a week and a half now, and paparazzi seem to be camped out whenever Jamie Dornan and Dakota Johnson are filming exteriors. And these exterior set-ups are not giving me any kind of faith that the sex scenes will be done properly either.
I think my biggest problem is how Dakota Johnson is being styled. Right? Granted, I wasn't paying much attention to the clothes when I read the first Fifty Shades of Grey book, but it was my understanding that Anastasia Steele was a youthful 22-year-old (or 21 or something – early 20s). She was "hip" in a very immature way, sort of like tomboy chic. She's not glam at all, which is fine. Now look at how they've styled Dakota in these two photo sets – first, those God-awful bangs. I can't. Secondly, her clothes. Jesus. The Anastasia Steele costume – particularly the blue outfit – looks like what Jennifer Garner wears in real life, and that's not a compliment. In fact, this whole look is very "Jennifer Garner" to me – Garner even has those same bangs these days!! So, is that the goal? Anastasia is the "every woman" much like Garner? The blue outfit reminds me of a kindergarten teacher. Is that really how Ana is supposed to look? I saw her as a pretty girl in overalls, someone who didn't know about fashion. Not this cutesy crap. Also: I think she's wearing Uggs in the scene where she kisses Christian. That says it all.
Also – while I doubt anyone will care, last week Marcia Gay Harden joined the cast as Christian's adopted mother. Marcia is WAY too good for this mess.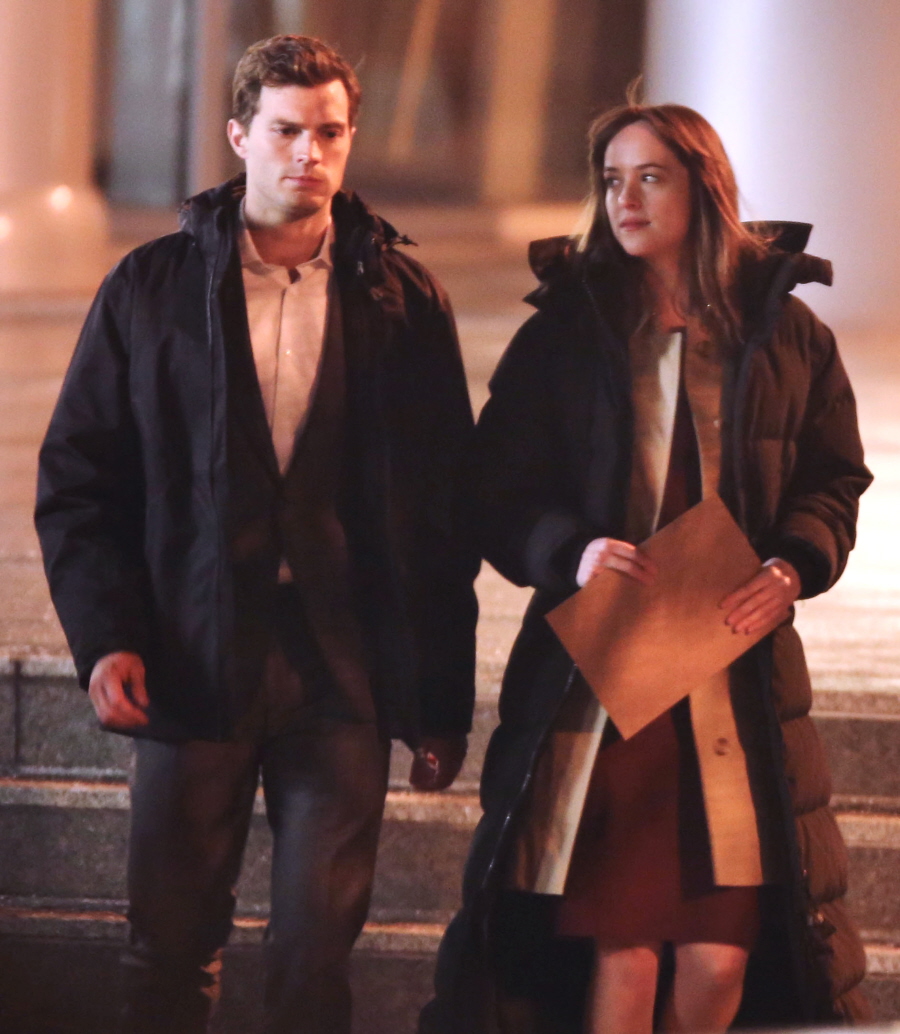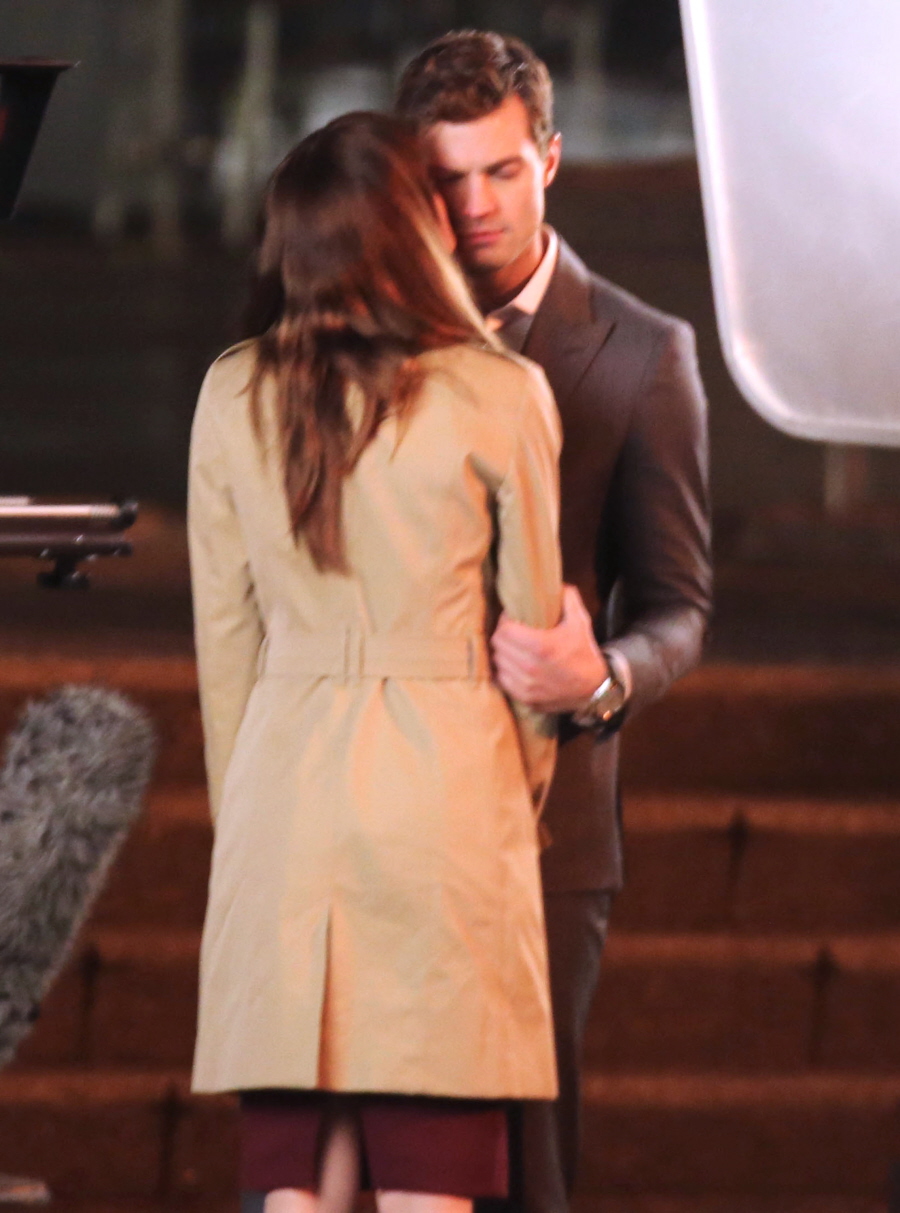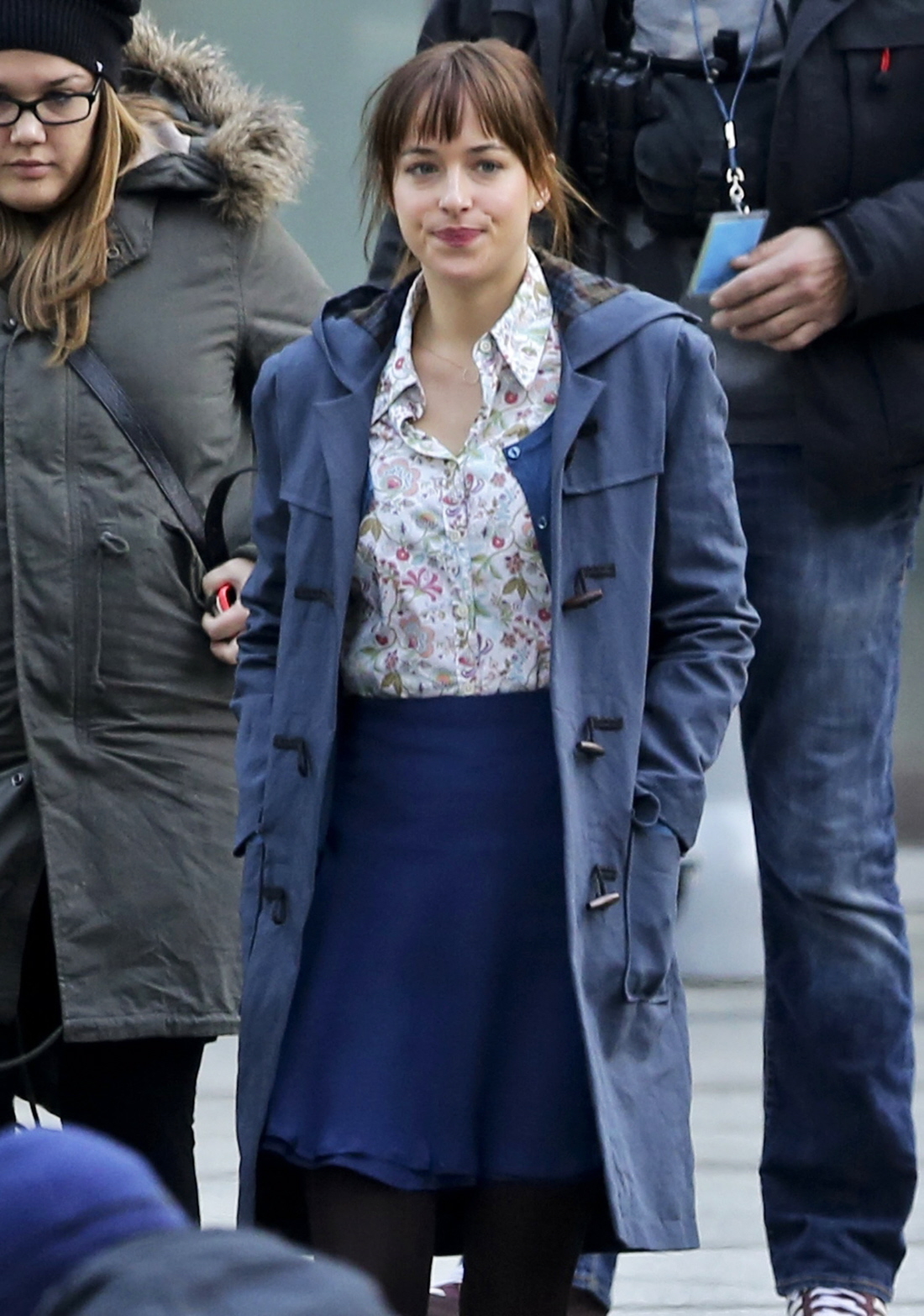 Photos courtesy of Fame/Flynet.