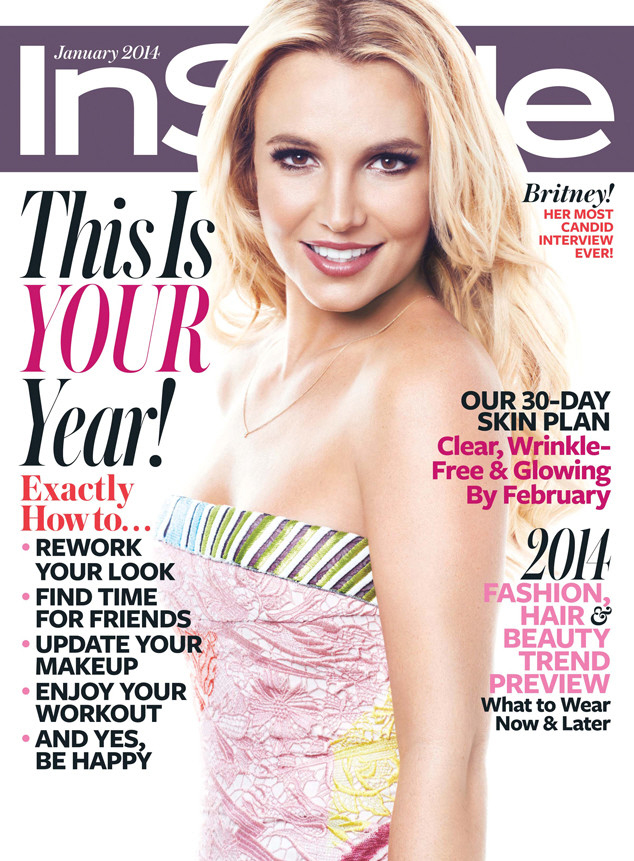 Britney Spears covers the January issue of InStyle Mag. I like the cover. It reminds me of Brit-Brit circa 2002, just when the wheels were coming off but no one knew how bad it would eventually get, and Britney still looked like a pert teenager. Yes, I'm sure there's some Photoshop magic, but I also think Britney is doing a lot better these days. My theory? They've finally worked out the kinks with her meds. She just seems more cognizant and "present". Here are some highlights from the InStyle interview:
She's had some minor plastic surgery: "A doctor I see, Dr. Kanodia, does fun stuff to me sometimes—I've had lip injections before. He has this peptide-based face-care product; it's green and slimy, and you mix it together and put it on your face. It does wonders. You leave it on overnight. Can you tell I love skin care?"

Fashion: "When I was younger, I cared a lot more about what I wore. But the older you get, the more you think about what's easy and comfortable. I do like to look good when I go to events, and I like to dress up. That's for the show of it all!" she says. "When I perform, that's the time I know what people expect from me—to have the glitz and the glam and go all out. I understand that. But in my everyday life, I'm more low-key."

Body insecurities: "I think it's important to look good and feel good about yourself, but I go both ways on it. I think it's cruel how the world puts so much emphasis on our looks."

Defending Kim Kardashian: "I see Kim and what she went through when she was pregnant—the tabloids were so mean to her because she was big. At one point in the show she was upset and said something like, 'I would be lying if I said that the criticism from the paparazzi while I've been pregnant hasn't taken a toll on me.' And I was like, 'Bless her heart,' because I remember that time. First of all, you are already emotional, and then the paparazzi are taking pictures of you pregnant. That should be the time when your body is the most treasured. I loved being pregnant for so many reasons, not to mention the sex is awesome then. But in this business you make a deal with the devil. I've learned you kind of have to go with it. What I do calls for me to look good. People expect that. I kind of take it as my job."

Wanting a baby girl in the next five years: "I would like to be busy the first couple of years, but then I would really like to have another baby, a girl. I think she would be like a mini-me. I think it's going to be crazy. I'm not going to feel as alone in the world anymore. I'm going to feel like I have a second person, like, that's me."

Mom questions: "As a mom, you have all these situations you go through, and you're like, 'What is going on? Is this normal? Is this a phase? Or what is this?' and then you feel silly for asking questions because you think, I'm a mom, I'm supposed to know these things, but you don't. You're human. To be honest, I wish I had more mom friends."
I wish she had more mom friends too. Why doesn't she? Why don't the moms of Jaden and Sean's classmates befriend Britney? I would want to befriend Britney. I think it would difficult to be her friend and NOT want to take care of her a little bit, though. But maybe that's what she wants too – she wants to have some mom friends who will take care of her and look after her a little bit. It's not the worst thing.
Brit-Brit also has a new interview with The Telegraph, which you can read here… I'm skimming to see if there's anything interesting… Britney talks a lot about her Vegas show and how much she's been rehearsing (side-eye) and she actually says these words: "I need to rehearse more now than I did before. I feel I'm more of a perfectionist these days." O RLY? Her mom is back in the picture too, which I didn't know. I thought it was mainly Jamie Spears looking after Britney and Britney's career these days, but Lynne Spears seems to be involved with "handling" Britney, just like in the good old days. I'm not sure how I feel about that. Britney also talks about "heartbreak" after she and Jason Trawick split – but it's kind of vague and I do sort of wonder if she really loved him that much or if the relationship was just a matter of convenience.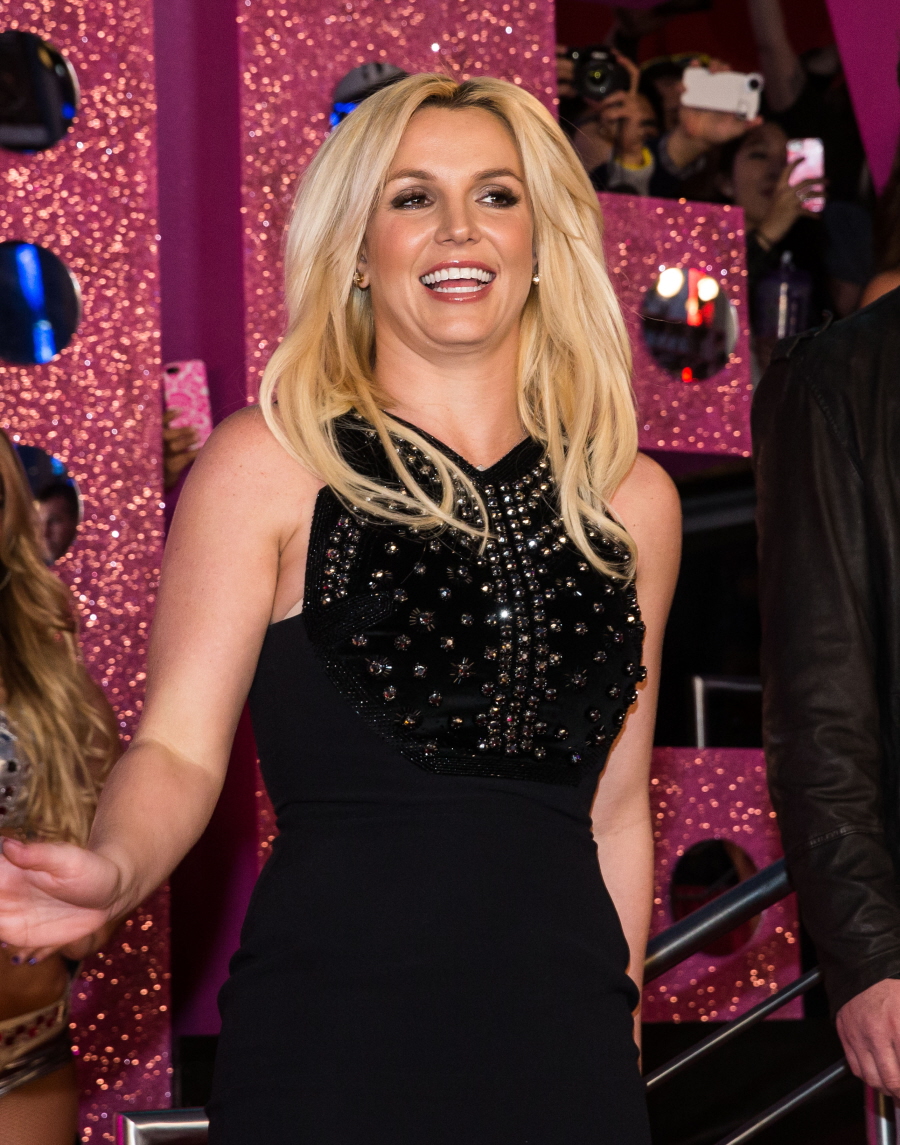 Photos courtesy of WENN, InStyle.