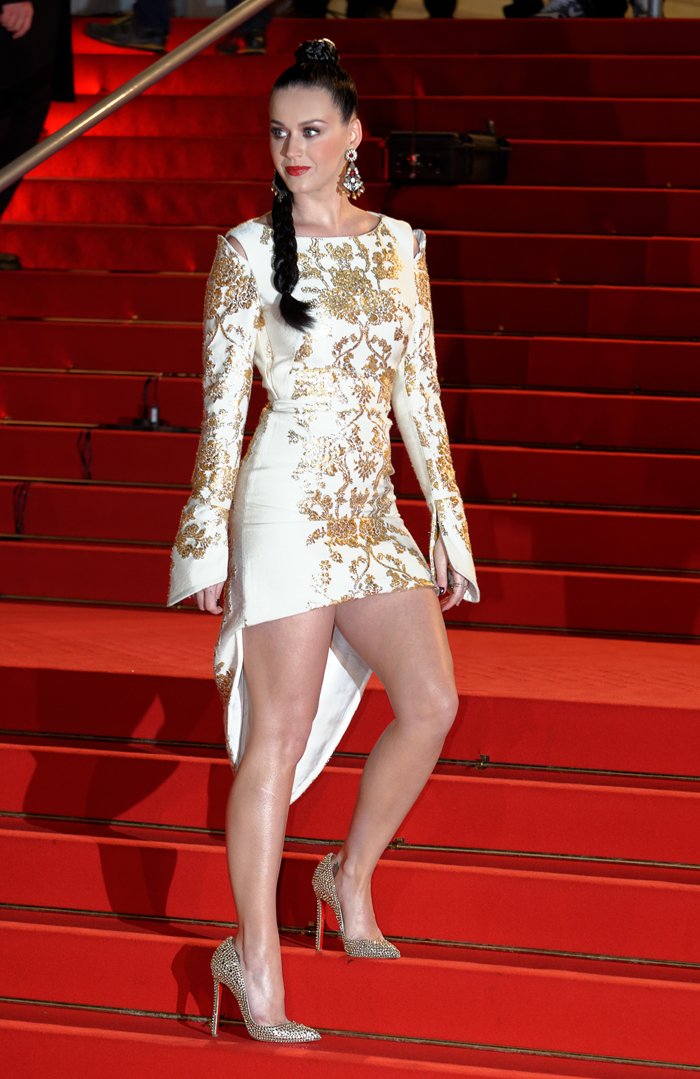 Here are some photos of Katy Perry on the red carpet of the NRJ music awards in Cannes on Saturday. She won two awards — International Song ("Roar") and International Female Artist — and performed a few times. Katy had a huge snafu during her rendition of "Roar," and I'm including the video at the bottom of the post. She was lipsynching but not "synching" well like she couldn't hear the music. It was a real mess, and the show's host stopped Katy mid-performance and asked her to start over … with her real voice. Damn!
First let's talk about fashion for a moment. Katy is wearing a mulleted white Osman dress with lots of gold embroidery. The dress is kind of a nightmare from afar but looks better closeup. Katy's makeup looks typically heavy, but she's still so pretty. I envy her hairline in this high ponytail (with an artificial braid) so much. Katy's got the image down, if only she could sing well live. More on that in a moment.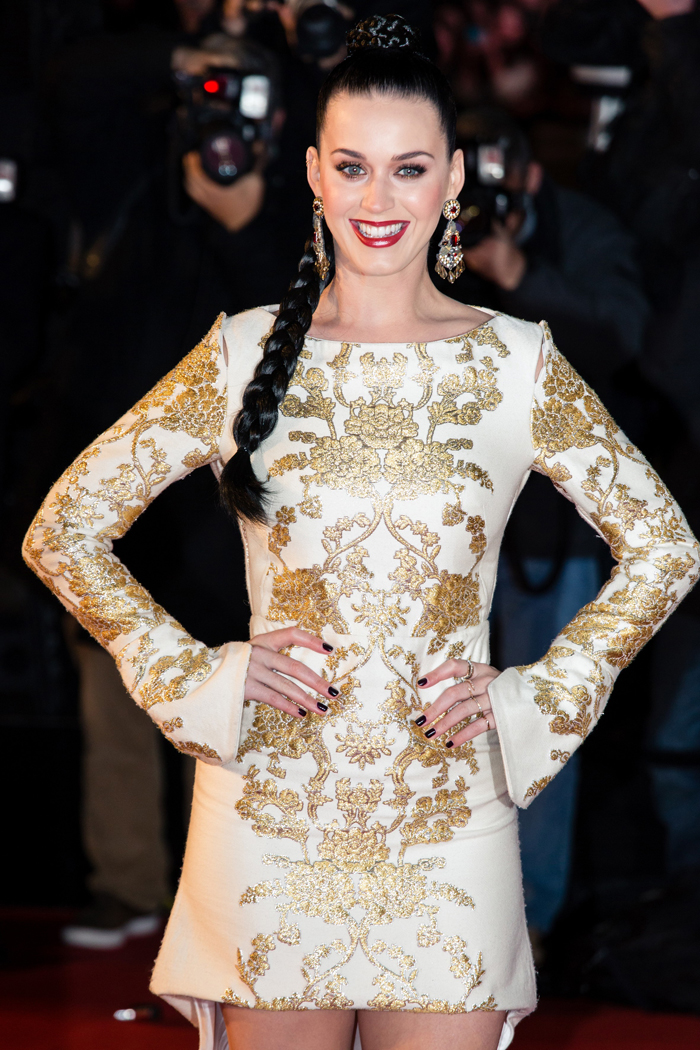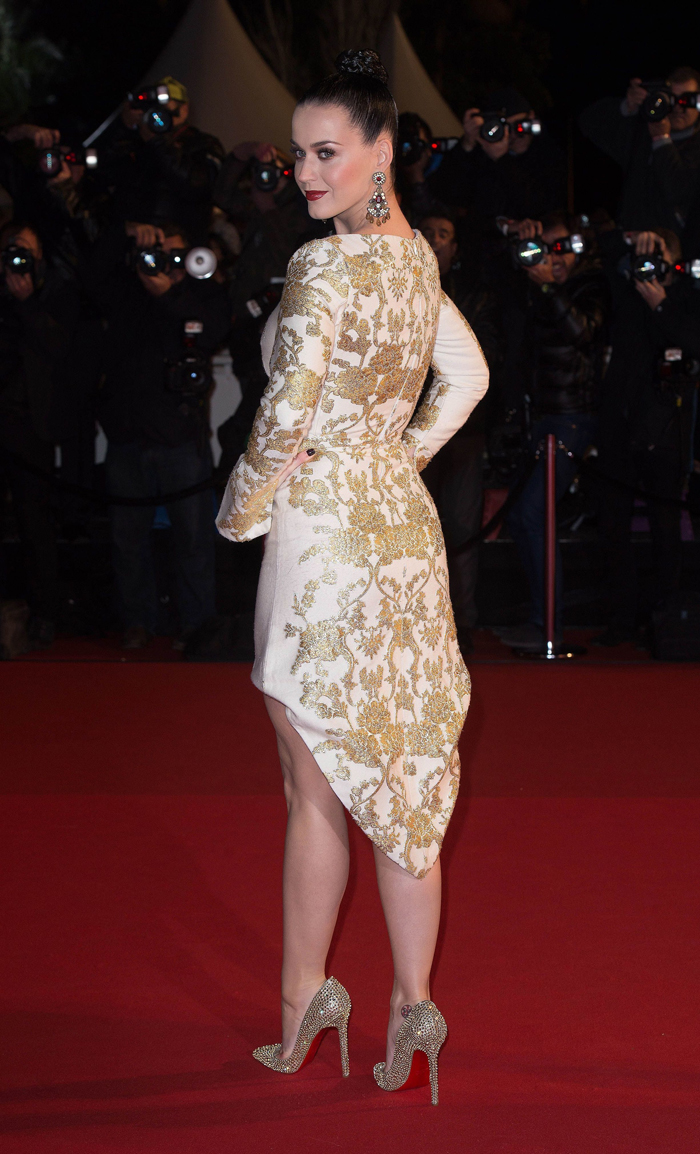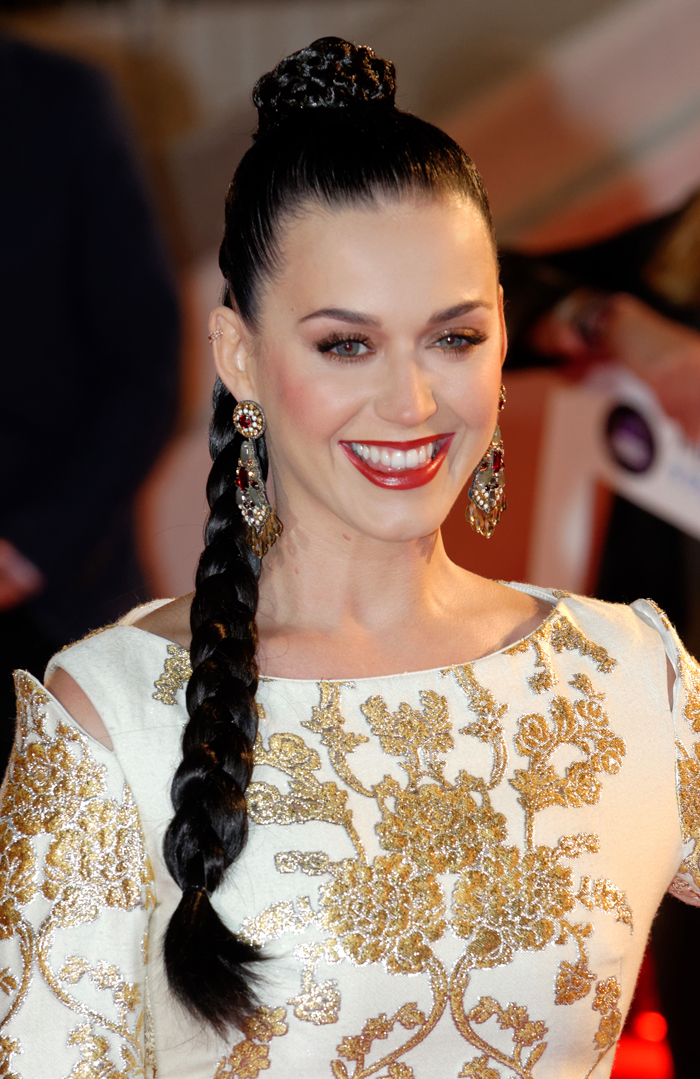 Here's a video clip of the aforementioned performance. The "technical difficulties" continued for a good few minutes. Katy looks super embarrassed when the host calls her out and makes her start over, but she powers through somehow. Her "real" live voice sounds so much different than the recorded version.
On Sunday, Katy's performing difficulties grew even worse with "patchy vocals" on the UK X-Factor final episode. Katy wore an ugly gold bird costume and sang so poorly that she'd have never made it onto the show if she wasn't already a pop star. I guess "image" far outweighs vocal talent in the music biz these days.
Here are some of the other outfits Katy wore to the event. The blue dress is very pretty, but these bird costumes have got to go.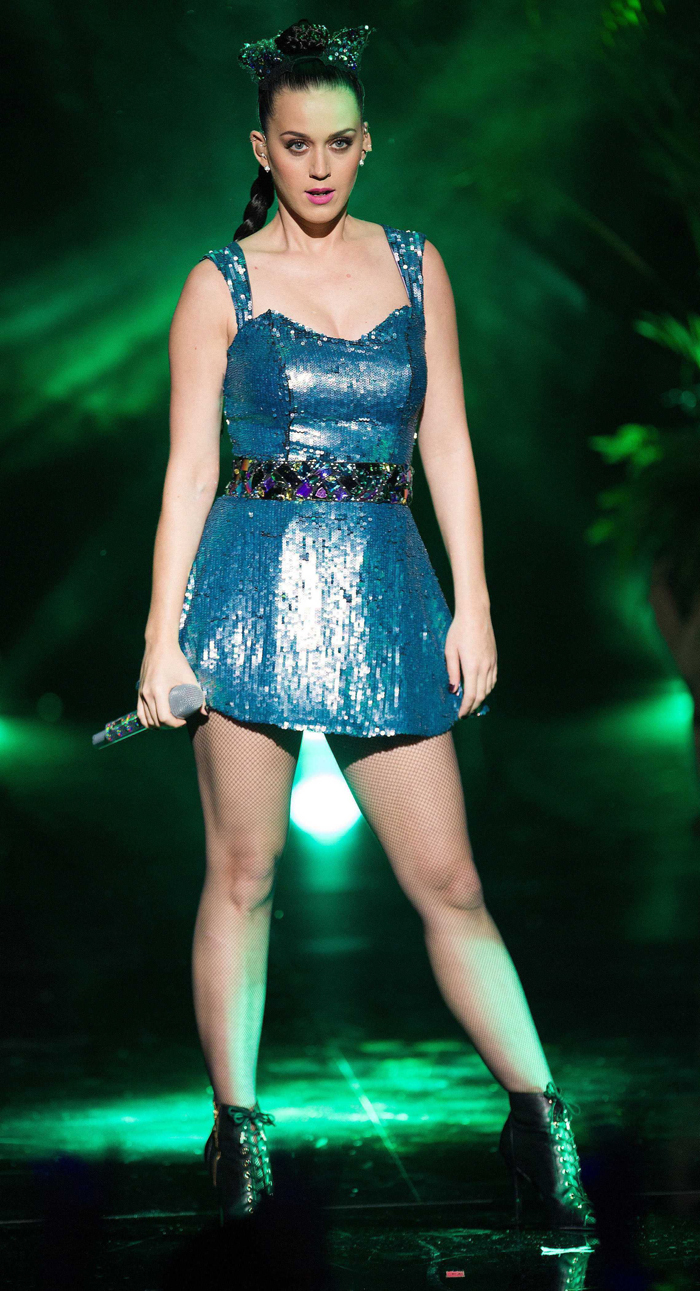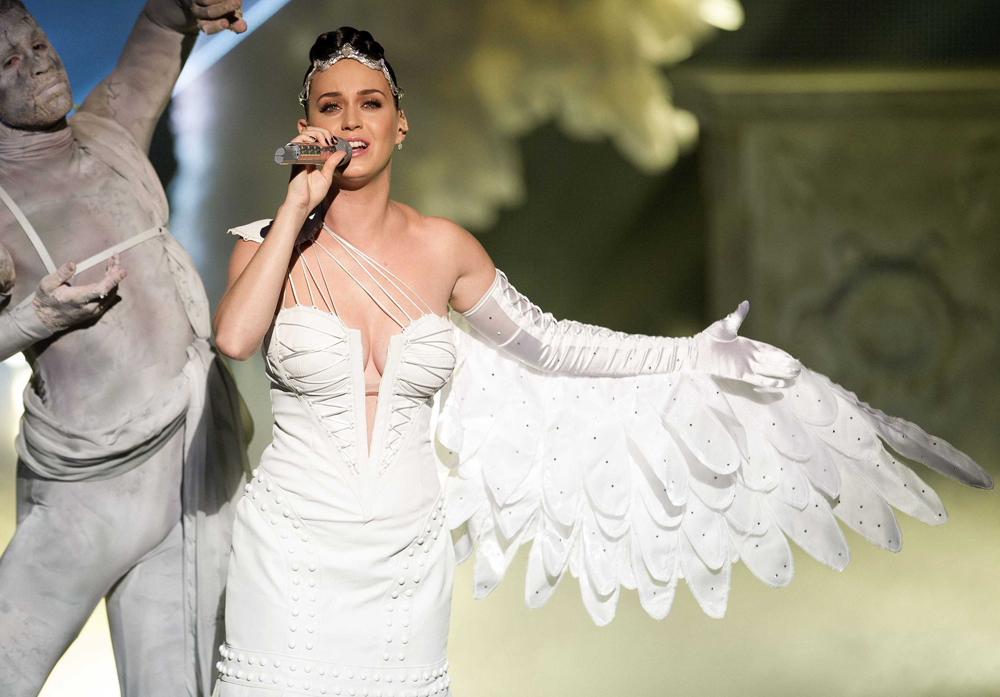 Photos courtesy of WENN