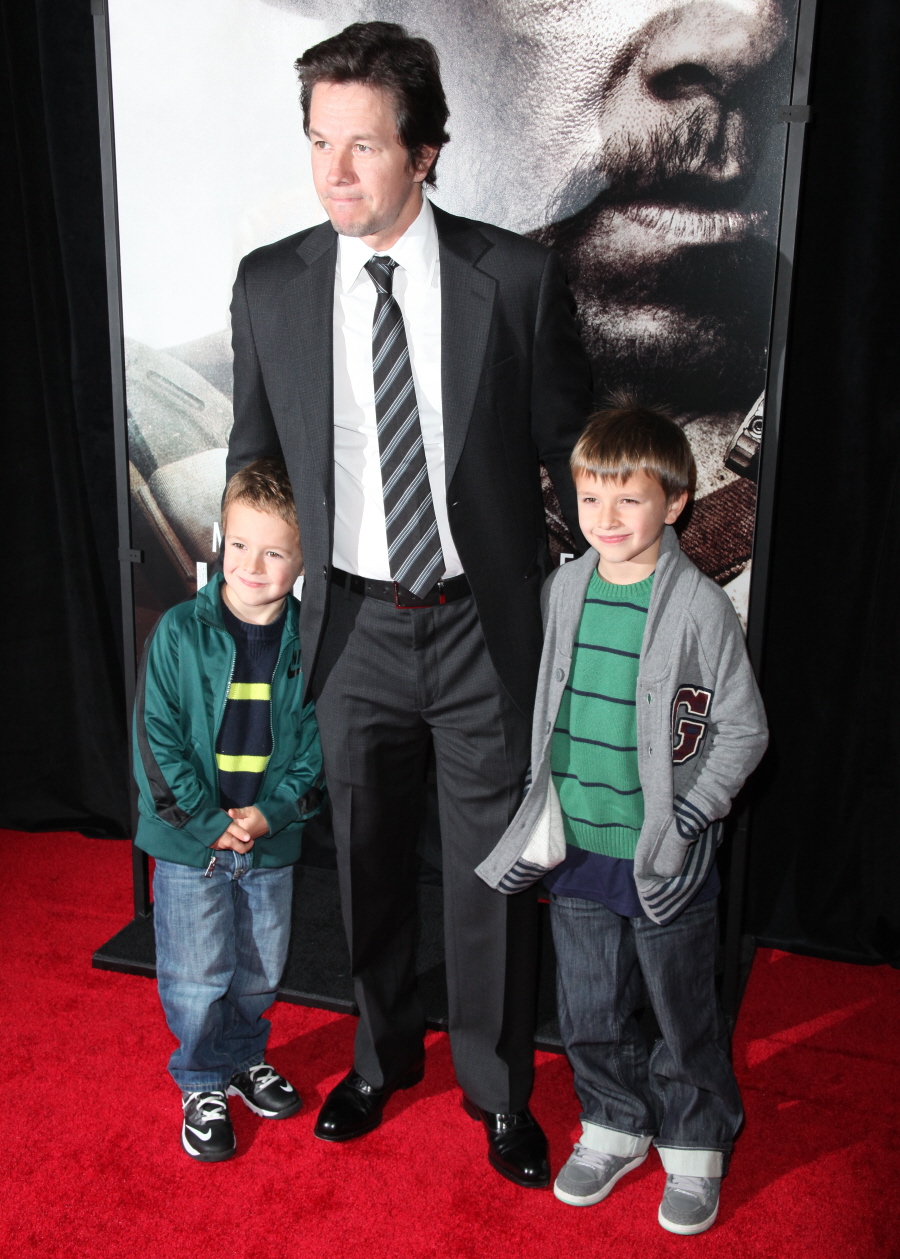 Mark Wahlberg is promoting his new movie, Lone Survivor, a true story about a group of Navy SEALs in Afghanistan. The story is crushing and the film looks good, but it also looks like the kind of film that will make you hate your life. It always surprises me when Mark mixes in these surprisingly gifted dramatic performances – even though I think Mark is probably a toolbox, I have to say, he has dramatic chops. He's a gifted actor who just chooses to do crap most of the time. Anyway, Mark has a new interview with Parade, which you can read here. Some highlights:
He's a high school-graduate now: [He called] dropping out in ninth grade "one of my biggest regrets," and he got his diploma over the summer. "I didn't want my kids saying, 'You didn't finish school—why do we need to?' " he says.

His takeaway from Lone Survivor: "It takes a very special individual to become a SEAL. I felt it was so important to give the guys who never came down off that mountain their due. My wife couldn't talk for 45 minutes after she saw the movie. All she kept thinking about were the sons and fathers and mothers and daughters out there fighting for our freedom. You take it for granted."

His hometown, Boston: "It's a great blue-collar town. Just look at what happened with the marathon bombings and how people rallied together. When I was watching the World Series, I told my wife and kids how important it was for the city, how much it would mean to people."

His Sunday routine: "If the kids are good, I'll have doughnuts for them at 6:30 in the morning, and I'll say, 'You guys gotta let Mommy sleep in!' I'll go to church at 7:30 and everybody will be eating breakfast when I come home. Then we'll go to church again at 10:30, if things aren't too hectic. Or if one of the kids has a game we'll watch them play. It's a nice family day."

His faith: "It's the most important part of my life. I don't try to push it on anybody and I don't try to hide it."

He loves Legos: "My sons and I thoroughly enjoy Legos. We go to the toy store every week for more. I never want to take what we build apart; I want to put it on a shelf. My wife is starting to get a little annoyed with the Legos lying around."

His entourage: "My wife, the kids, and a wonderful nanny. When I'm filming, all the guys are with me; but if I'm not at work, I'm with my family."

Feeling like he has something to prove: "Certainly. I don't think it was customary for people from a music background to be accepted in film in a serious way. Considering what I had to overcome, I've had plenty to motivate me. Even more so today—I'm passionate about what I do. I'm a little older, but I'm not getting lazy!"
He goes to church twice on Sundays? That's what I'm getting. Explain it to me, Catholics. He goes to an early mass by himself and then he takes his family with him later? Is that common? I think Mark is probably like many religious people these days – a misspent youth, years spent chasing the superficial things, then parenthood and adulthood and you go back to your faith. His faith just seems more important to him because he's a father, I think – he wants to raise his kids with a set of values and he probably hopes that they aren't going to have the same kind of misspent youth he had.
Also – I kind of love that he gives a shout-out to his kids' nanny. In The Mother Wars, it does seem like only the women get asked about nannies and such, so it's great to see an actor acknowledge that he couldn't do what he does without a support system that includes his kids' nanny.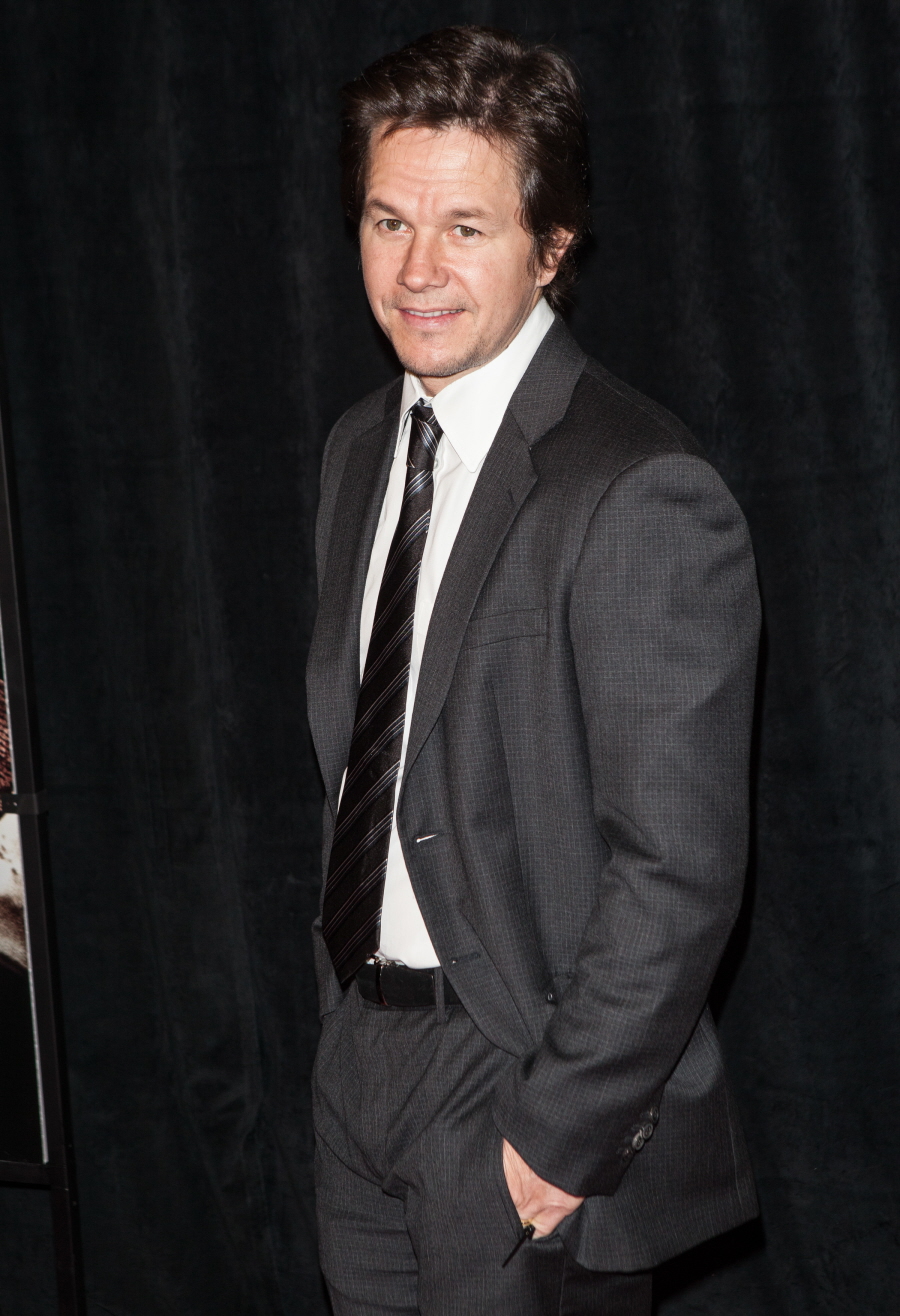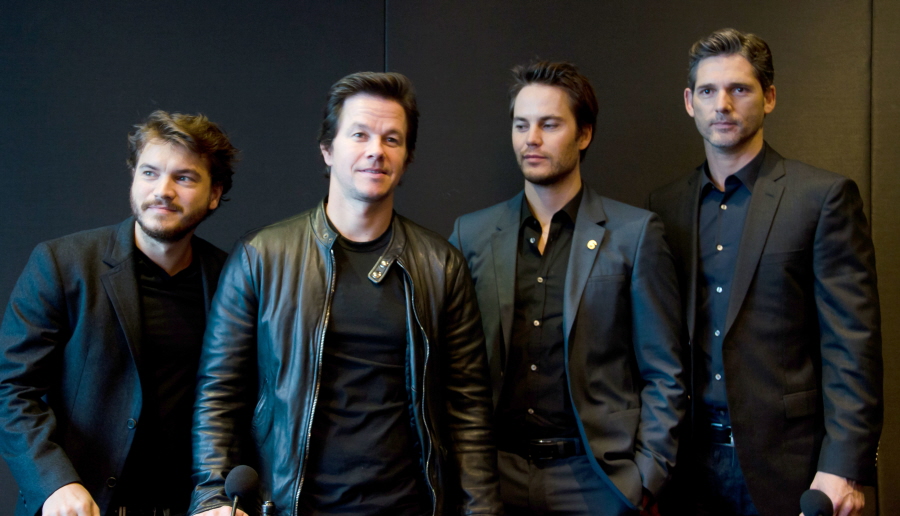 Photos courtesy of WENN.