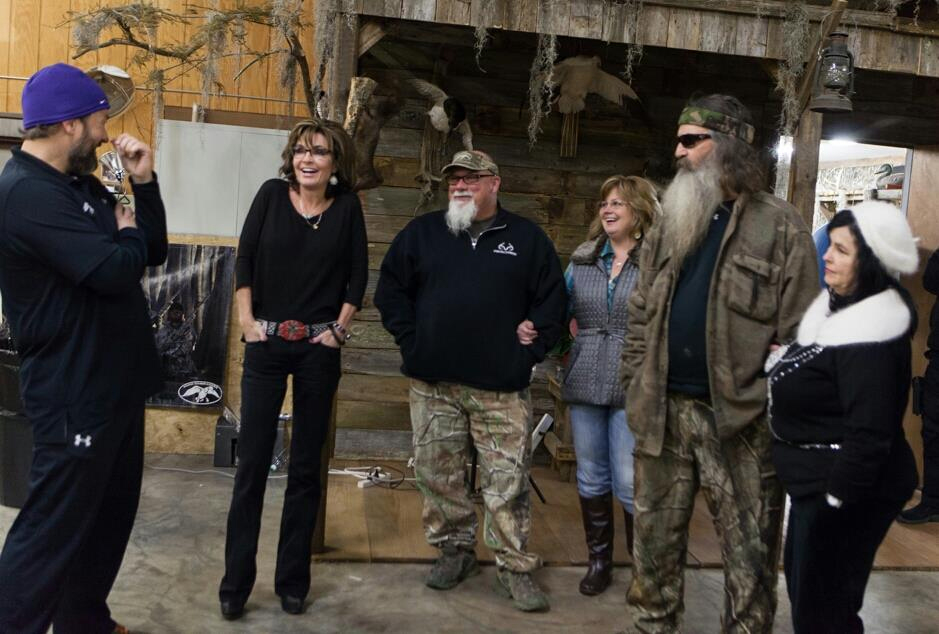 Yesterday, Sarah Palin decided that she needed more attention. Not content to merely hawk her "War on Christmas" book farce, she chose to chime in on the story of the day, the Duck Dynasty controversy. While there were people defending Phil Robertson, I'd like to think that the overwhelming majority of people found Phil's GQ interview to be bigoted, offensive and ridiculous. But not Sarah Palin. Palin posted an older photo of herself with the Duck Dynasty people and she wrote on her Facebook:
"Free speech is endangered species; those 'intolerants' hatin' & taking on Duck Dynasty patriarch for voicing personal opinion take on us all."
Instead of merely ripping out my hair and banging my head against a wall, I am going to try to break this down for all of the people who agree with Palin on this and so much more.
First of all, none of us said that Phil Robertson doesn't have the RIGHT to say whatever he wants. He can say whatever he wants. We have the right to say whatever we want about it. "Free speech" doesn't protect you from people reacting to your crazy, offensive hate-speech. I have the right to say that Sarah Palin is dumber than a box of cheap skunk weaves, and she has the right to react to that.
Second of all, the "personal opinion" argument. I think this argument might hold water if we came by Phil's quotes second-hand, if this was a tabloid story about how someone said that Phil said something homophobic. But that's not the case. He's a public figure (a reality star on a very successful and lucrative show) who gave a direct, on-the-record interview to a major American publication. This was a public statement made by a public figure, for public dissemination. As Phil said in the interview and in his clarifying statement, he wanted this to become public. In his mind, he's spreading his own bigoted version of the Gospel.
And my last and final point – like it or not, Phil Robertson is not just some duck guy in the boonies with nothing to lose. He is a commodity, part of an empire worth a lot of money. As the GOP always says, money is speech. The LGBT community, the African-American community, the tolerant community and many more communities have the right to withdraw their support (money) from advertisers who work with Duck Dynasty, because that's "speech" too.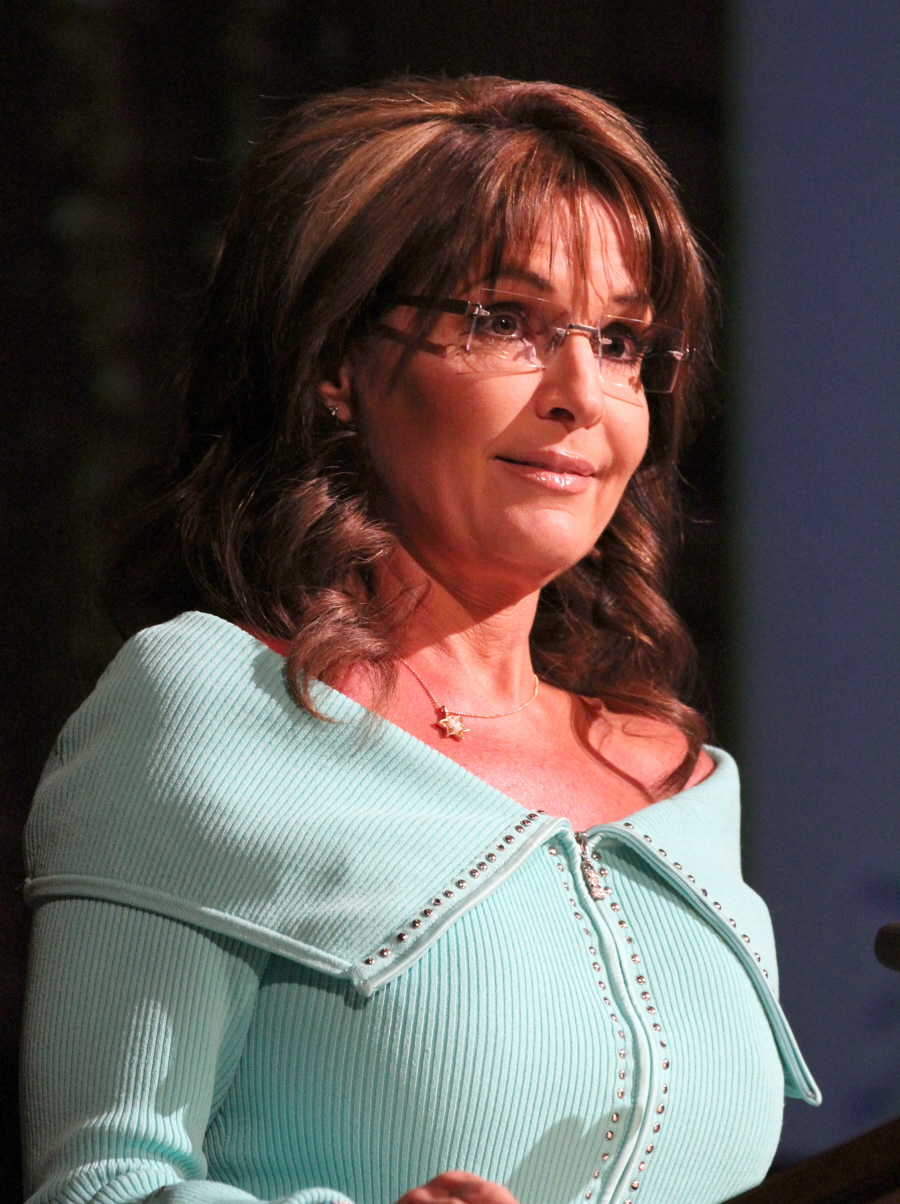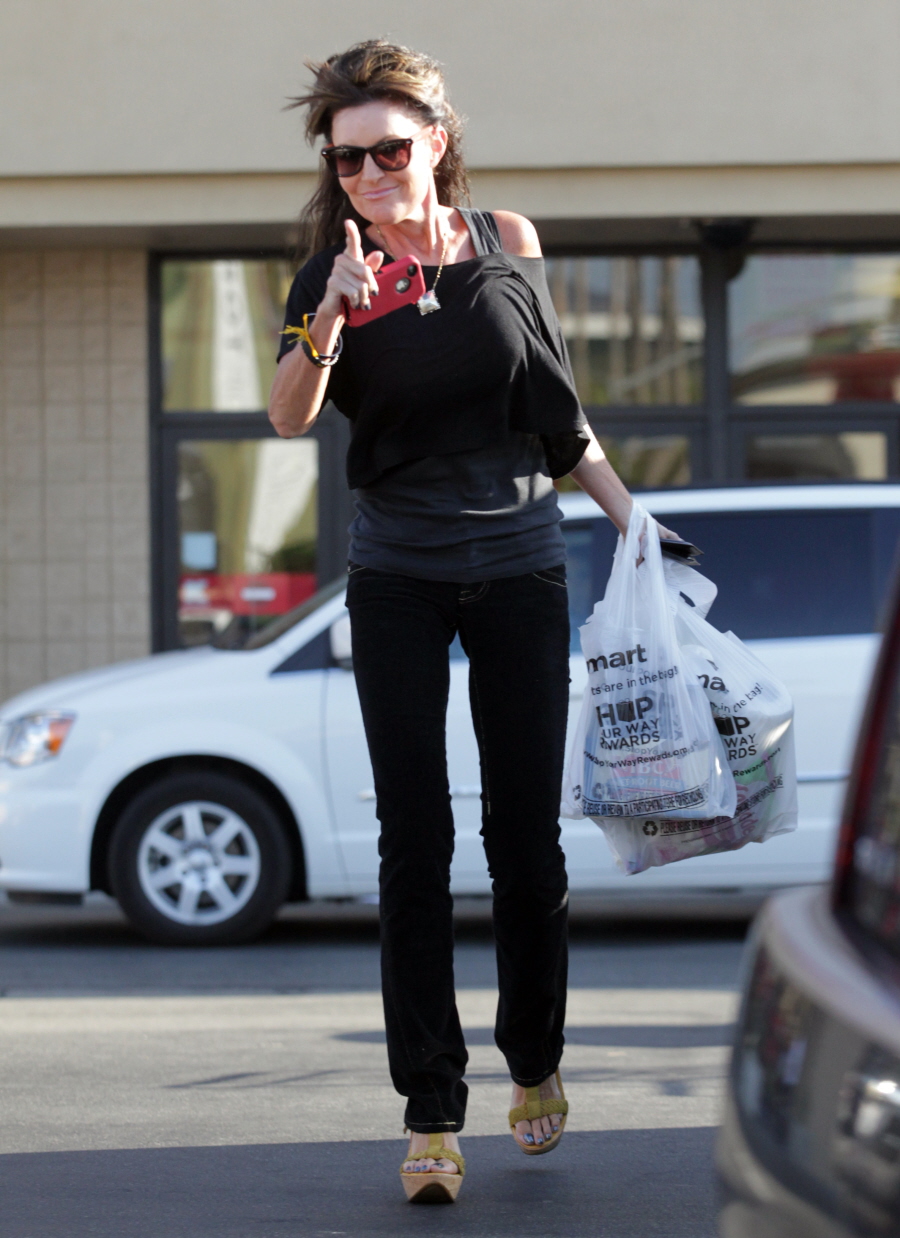 Photos courtesy of Palin's Facebook, Fame/Flynet.