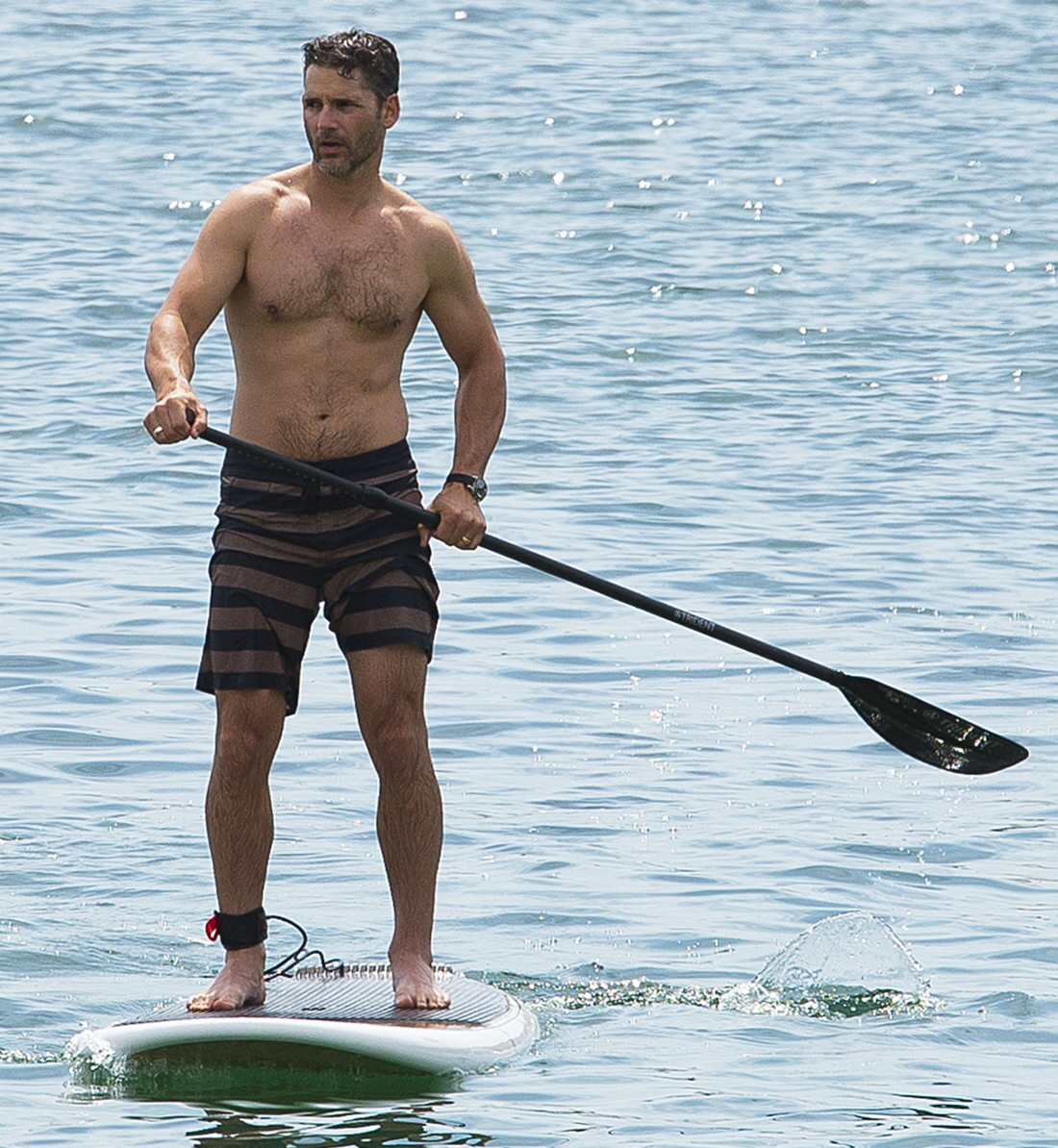 Good lord. Just what I needed at the start of 2014: some Eric Bana shirtless and damp. I could ride these photos for a whole year! These are pics of Bana, his wife Rebecca Gleeson and their two kids Sophia and Klaus all hanging out on the beach in Melbourne, Australia. Eric seemed to devote a lot of time to paddleboarding with his daughter, which is kind of cute because she didn't look into it at all. "Gawd, my dad is so embarrassing!! UGH!" That's what her face says to me.
Anyway, I'm into his body. His arms are gorgeous, and he looks like he's in good shape but he's not a gym rat. Like, he runs AND he eats pasta. He lifts weights AND he loves ice cream. Which is hot. Mmm… yes, these photos are working for me. I like his man-fur too. UNF.
I'm kind of surprised how Eric's career has turned out these days – I had him pegged for massive movie star success around 2005-6, but his movie star trajectory sort of petered out. Maybe that's what he wanted – he seems to enjoy living in Australia with his family more than he would ever enjoy living the LA life. If you get a chance to see Lone Survivor in theatres now (or soon, I think it's in limited release), Eric does have a supporting part in that film.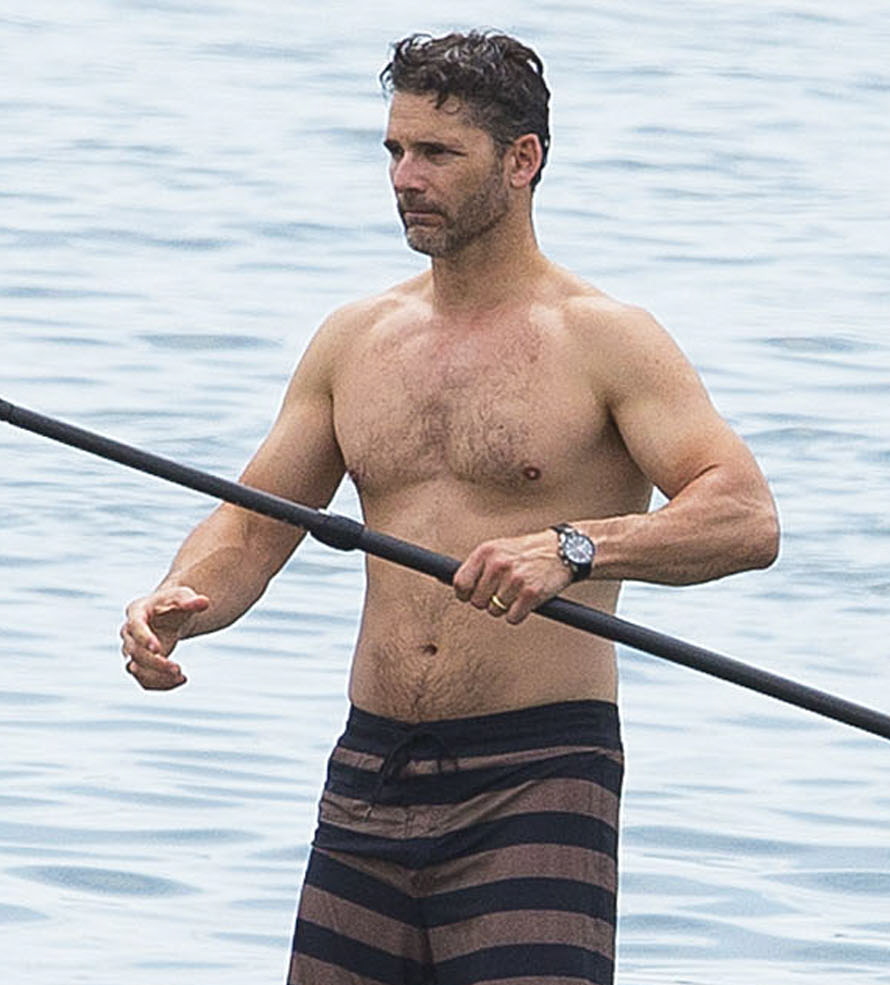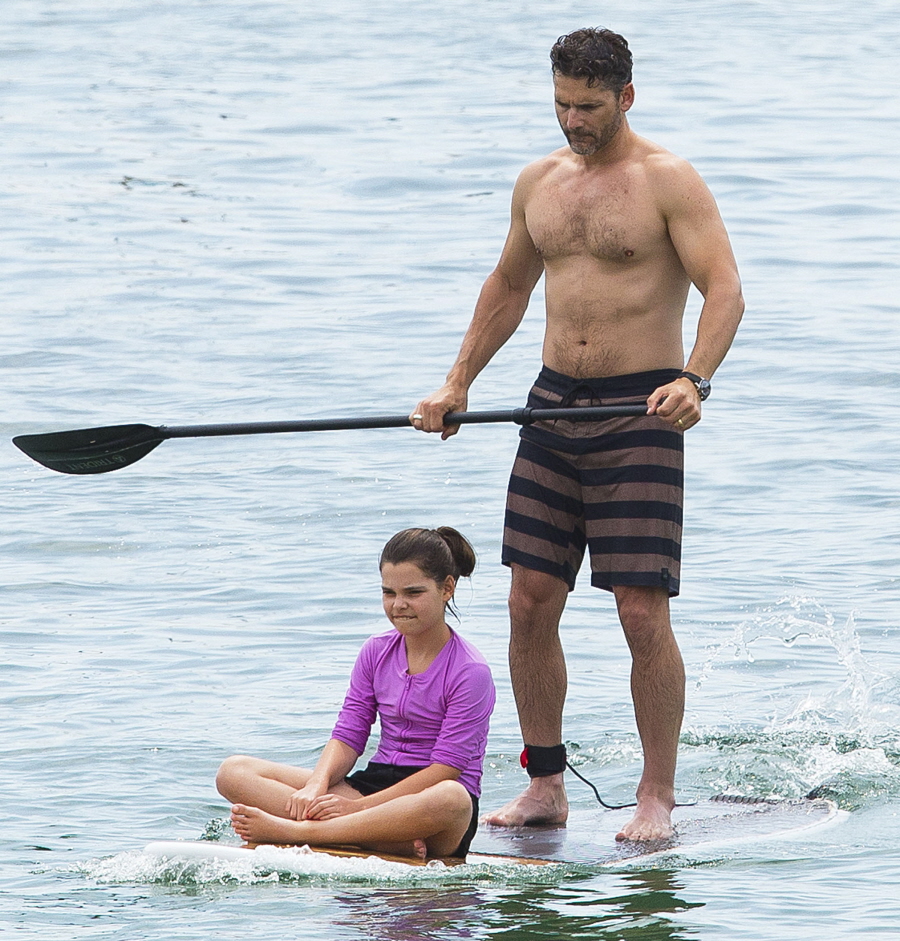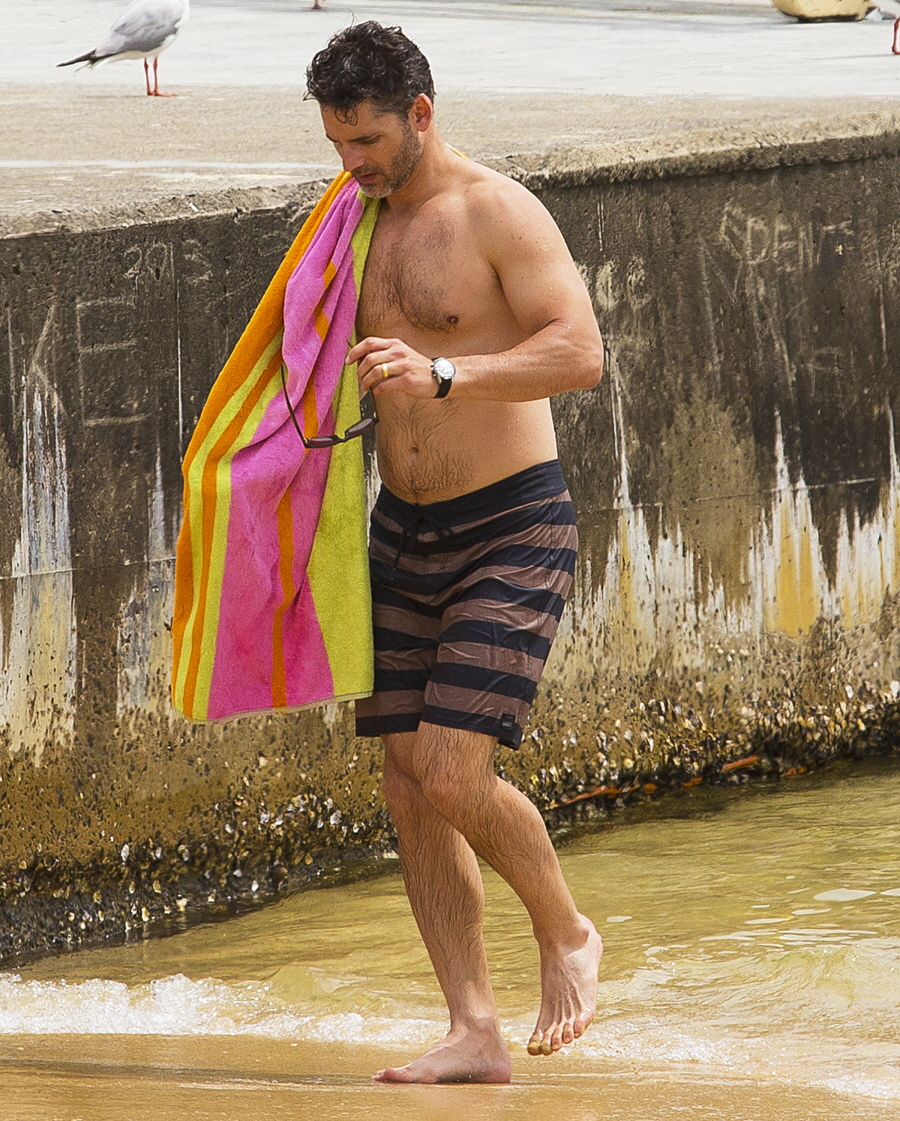 Photos courtesy of Fame/Flynet.