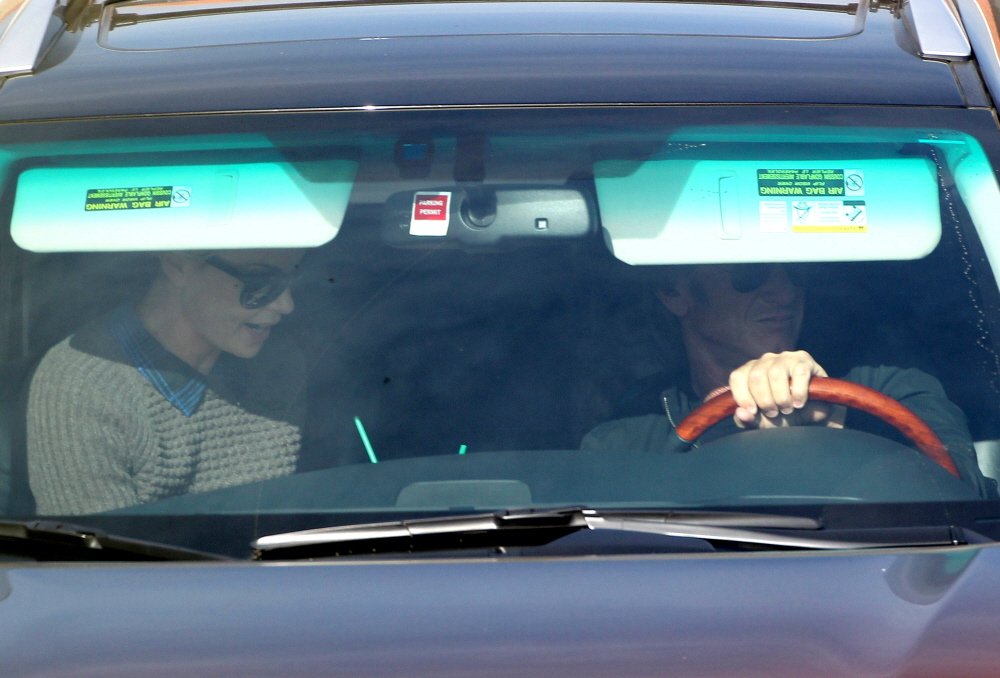 As we discussed last Friday, Sean Penn and Charlize Theron are really happening now. They vacationed together (with Charlize's son Jackson) in Hawaii for NYE, then they returned to LA together, and they've been spending almost all of their time together ever since. Sean has been staying over at Charlize's house, he goes for jogs in her neighborhood, he drives her to Starbucks and she picks up his-and-hers coffees, and they even went out together on Saturday night. I've included photos of all of the above. It's happening. And it's gross.
To be fair to them, it's not like they just met a week ago and they've just jumped into something without thinking. They have been friends for a while, years even. So does that make it better or worse? It's better because it seems less ill-advised and less like dumb young love. It's worse because after years of friendship, Charlize knows Sean's character and temperament and she still banged him. I wonder about her… does she think Sean is some kind of prize? Is it just animal attraction? Is he really that amazing in bed? If it's love… well, that's another conversation.
Also: why is Sean the color of baked ham these days? I really don't get it. I don't get ANY of it.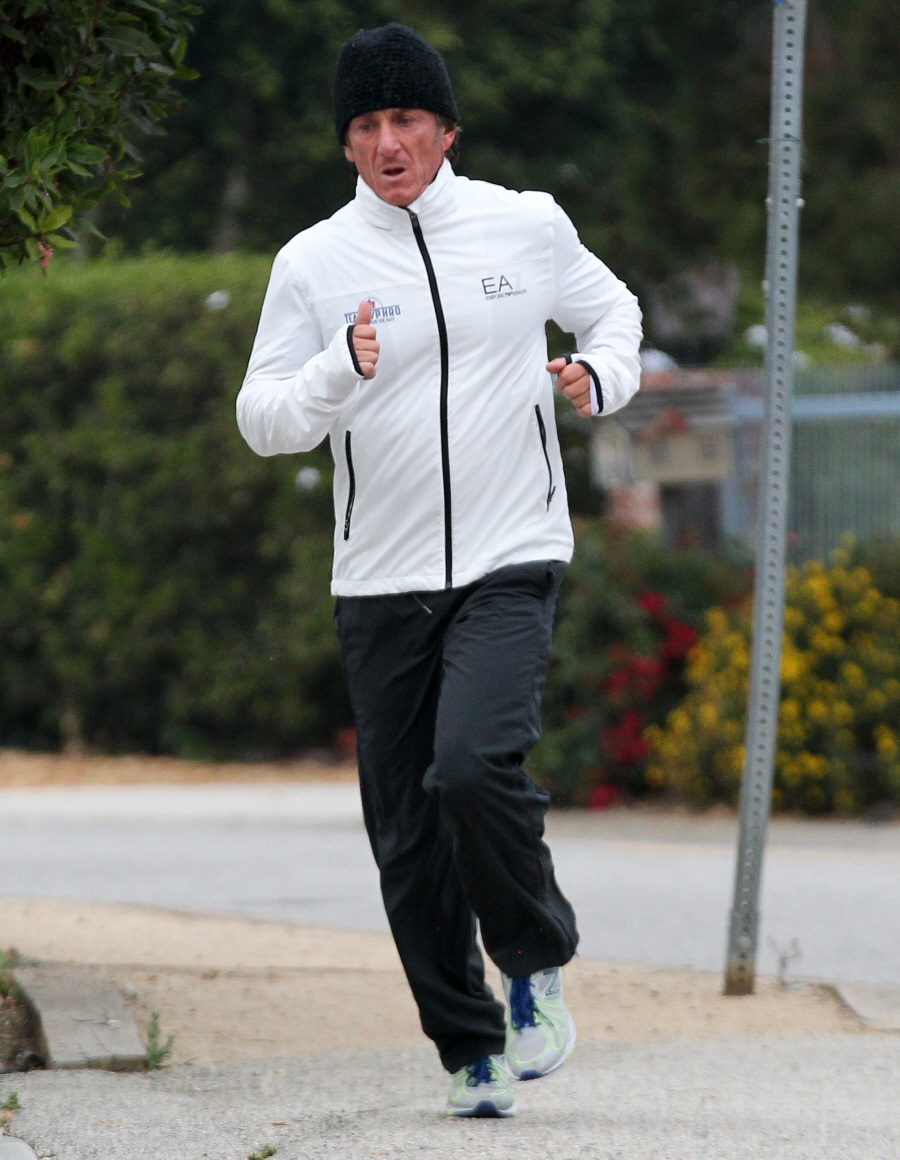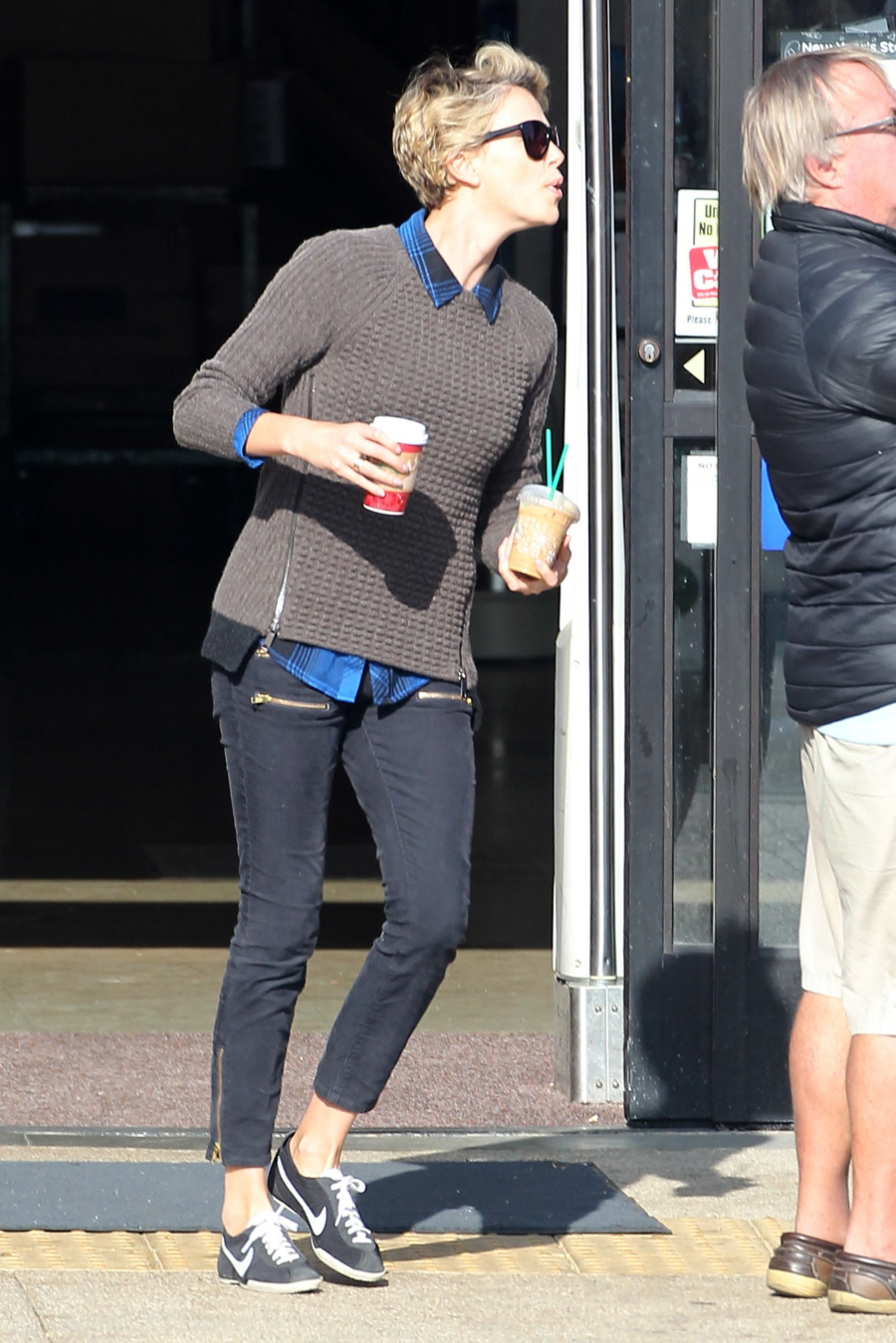 Photos courtesy of Fame/Flynet.