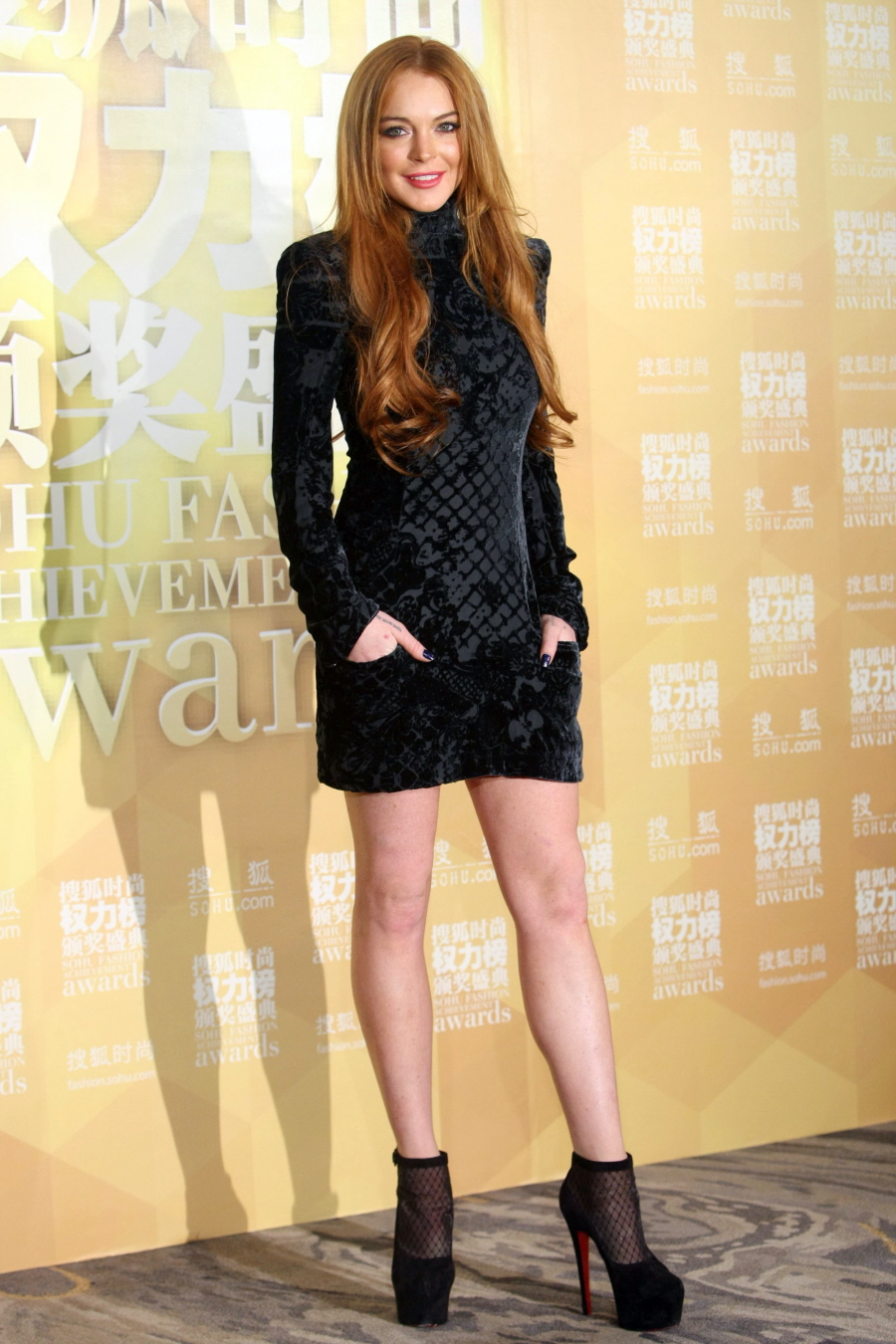 I'm actually really pleased we got these photos in. I didn't think we would. Lindsay Lohan was in Shanghai on Monday to receive an award at the "2nd Sohu Fashion Achievement Awards." Does this sound like the kind of award show that really matters in the grand scheme of things? No. Not at all. But I bet Lindsay got a free first-class ticket to Shanghai, plus a first-class suite at a fancy hotel, plus an "appearance fee" for showing up. Plus, she got an "award". There are even photos of her making an acceptance speech, looking like she just won an Oscar. Ha.
For the Sohu Fashion Achievement Awards, Lindsay chose this two-year-old Balmain dress in green velvet (it just photographs as a weird black). This Balmain has already been worn a few times (in 2012!), which is pretty typical. Designers aren't sending Lindsay freebies anymore, so she either borrowed this two year old dress, or she bought it. Or she heisted it, I suppose. Her booties are Louboutins, obviously.
I've seen some other photos of Lindsay from this event where she looked like ten kinds of hell, but I think she looks pretty good in these photos. Not "fresh as a daisy" but not as cracked-out as usual. She looks like she washed her face and brushed her hair, which is always a notable improvement. I can't say I really like this turtleneck look in general, but it's better than seeing her bits and pieces flopping around.
Incidentally, what are the drug laws like in Shanghai? No reason, I was just wondering.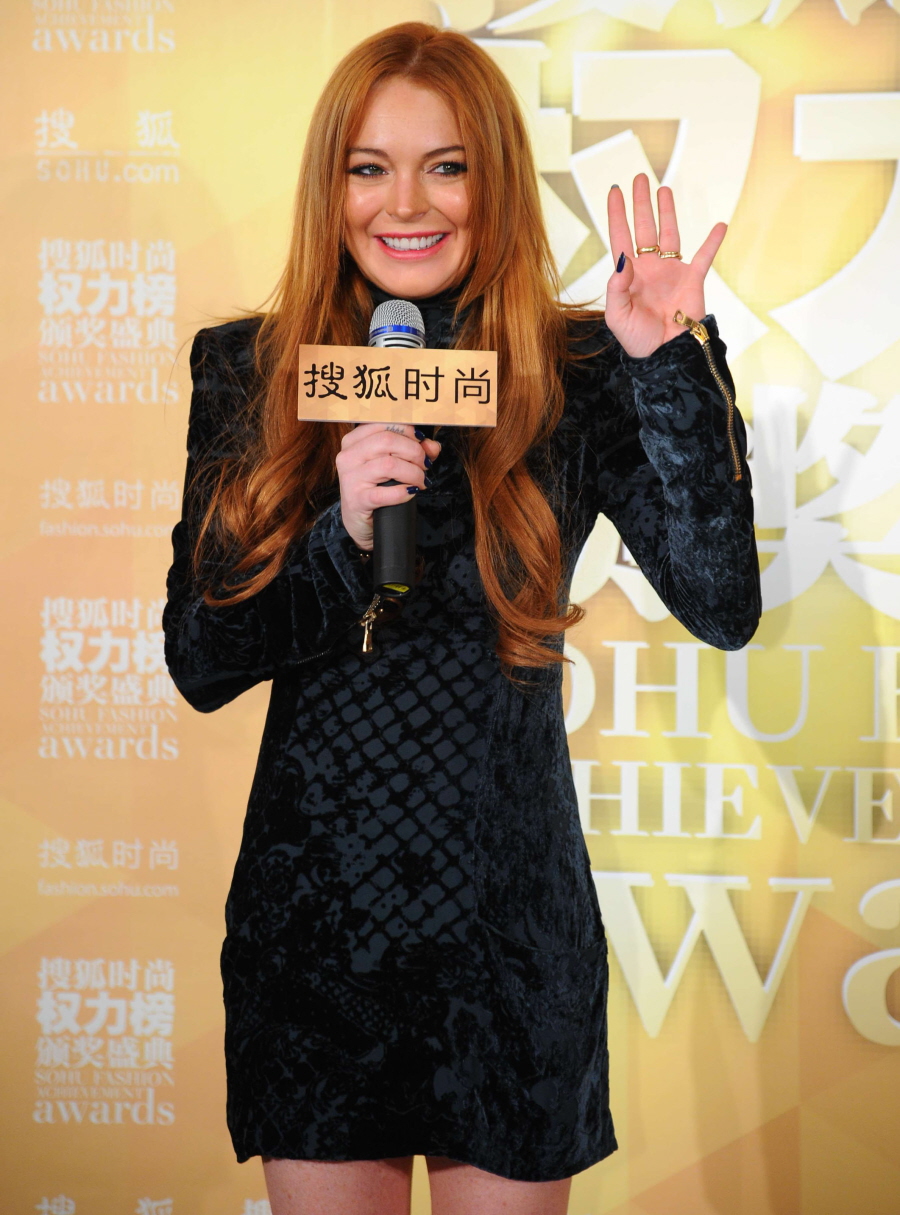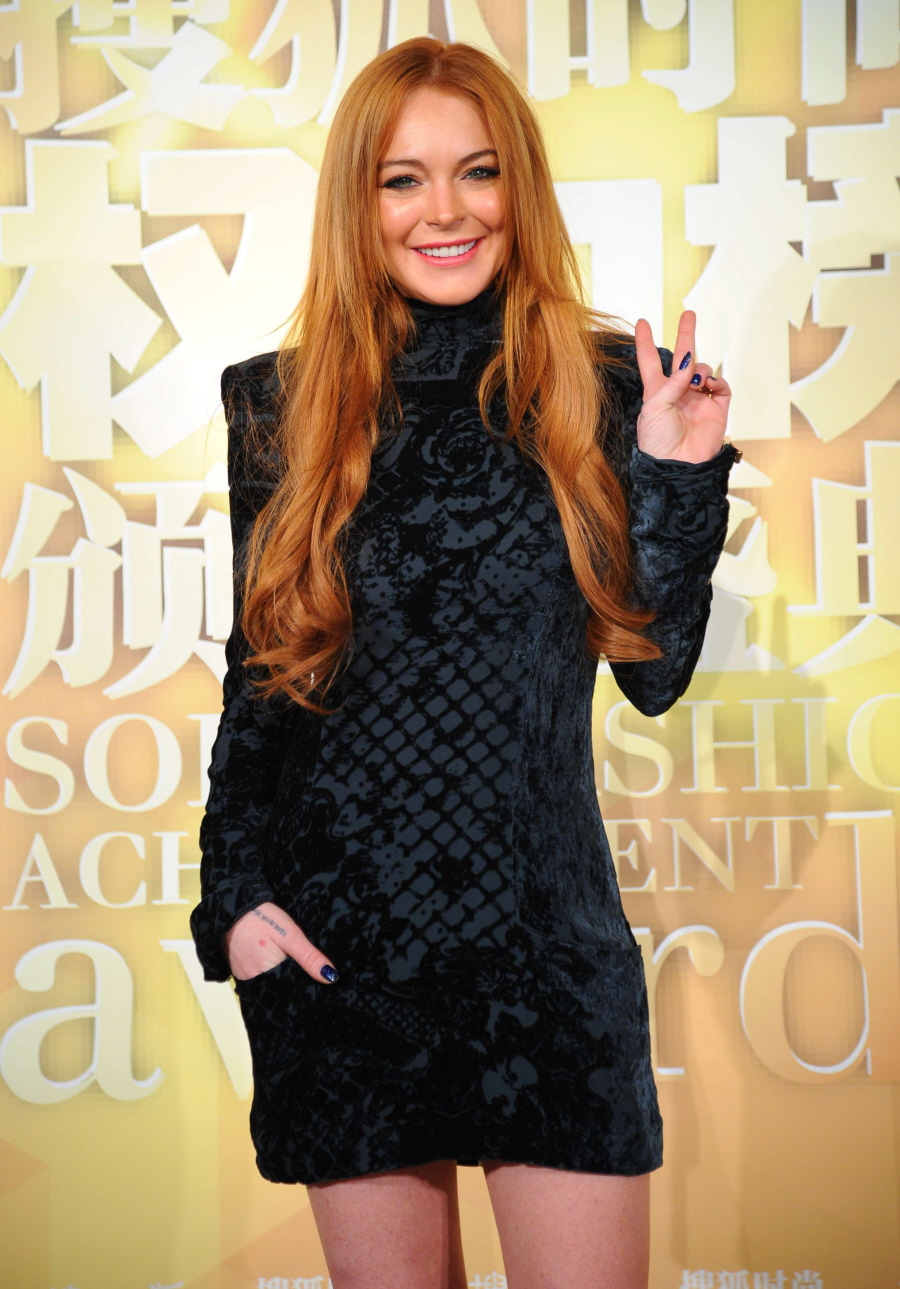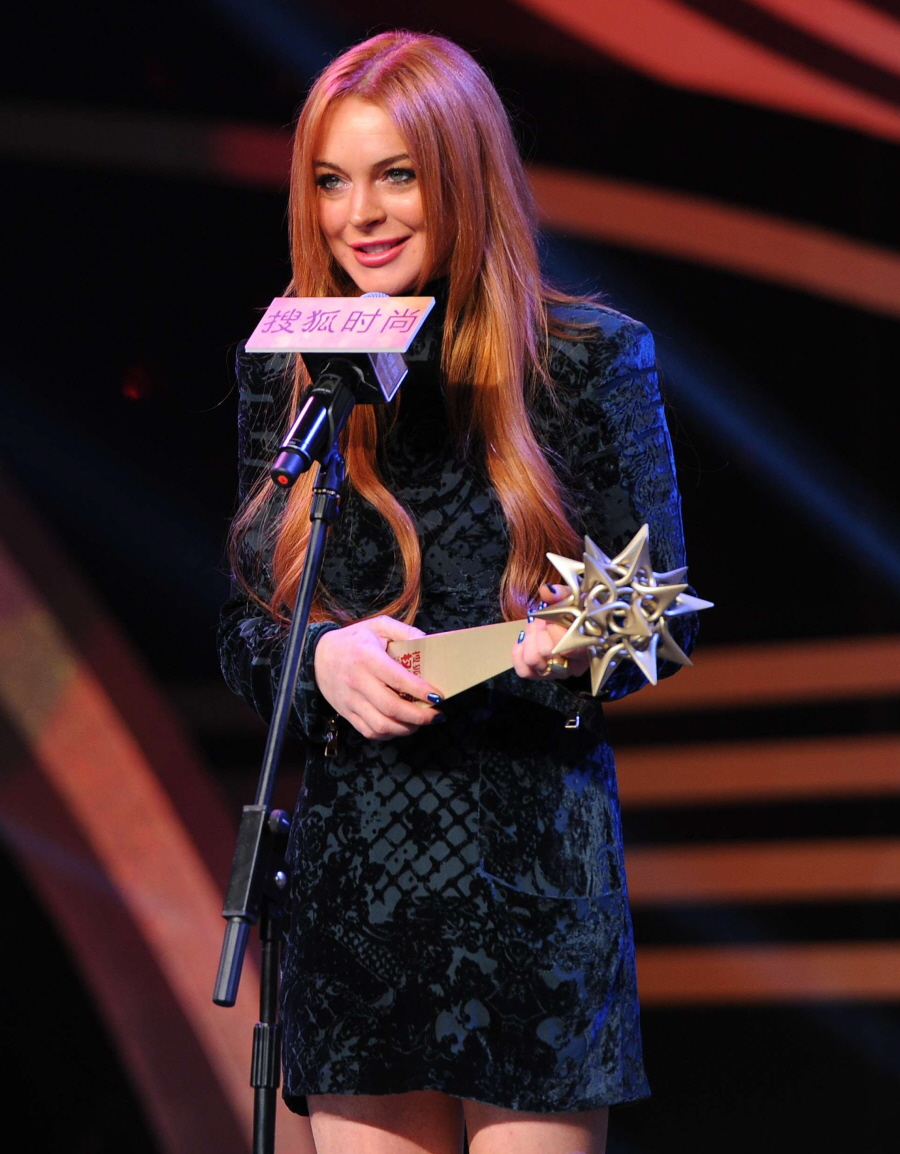 Photos courtesy of Fame/Flynet.