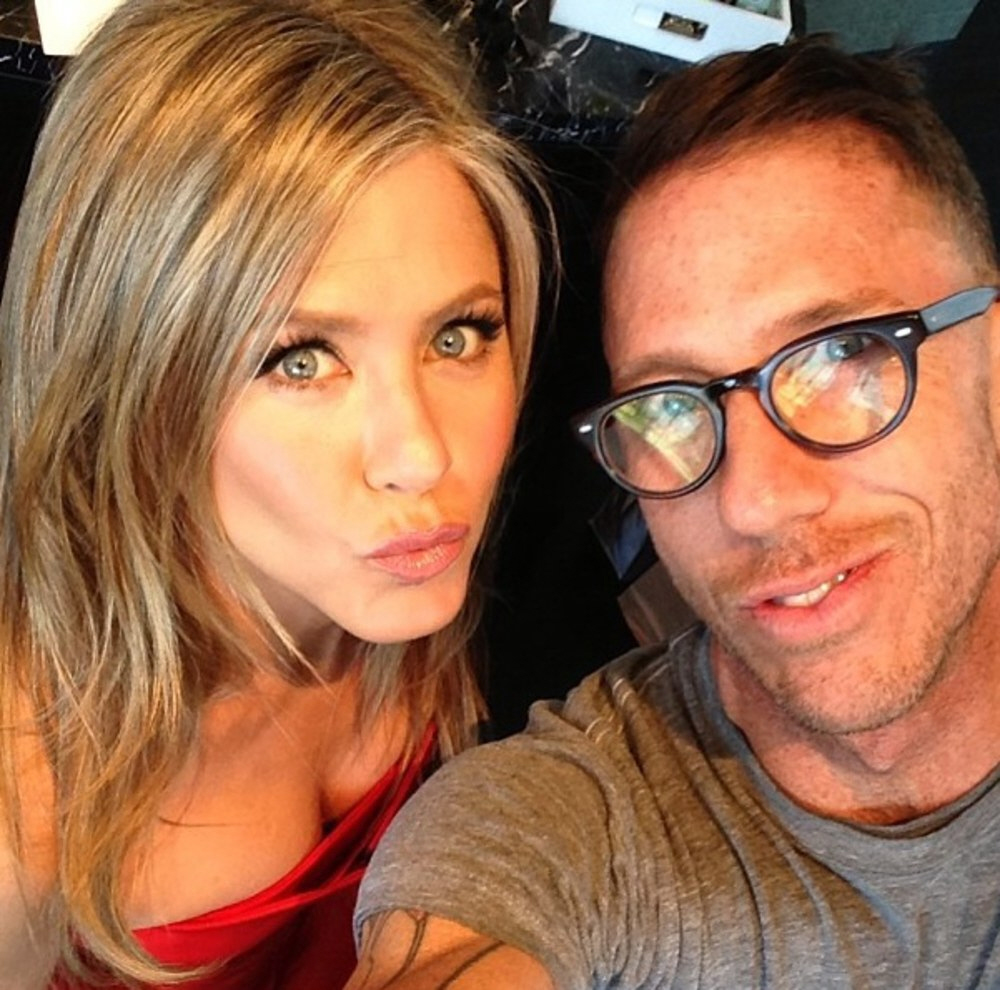 Maybe I knew this at one point and simply forgot it, but I really didn't know/remember that Jennifer Aniston's main hair dude Chris McMillan was the architect of Miley Cyrus's hairstyles as well. As in, Aniston and Miley share the same guy. Would you have guessed that? I would not. I would think that Miley would try to get Pink's hair person before Jennifer's. Anyway, Radar is trying to make something of it. They're trying to claim that Jennifer is pissed at Chris because he's been spending too much time with Miley and that Miley's hair has been pulling focus from The Only Hair That Matters In America.
Jennifer Aniston wants her longtime "mane" man, hairstylist Chris McMillan, to focus on HER look — instead of that of his new superstar client, Miley Cyrus, RadarOnline.com has learned.

The sexy 2013 success of twerk queen Cyrus, 21, has been partly attributed to her blonde pixie cut created by McMillan, famed for giving Aniston "The Rachel" hairdo for her Friends character in the 1990s.

"Miley has radically remade her look with the help of handpicked hairdresser Chris, but the successful creative collaboration between the pair is headed for splitsville because of Jen," a source told Radar.

"Jen has gotten very impatient with Chris' constant attention to Miley — as well as the fact that Miley's hair is getting so many headlines."

According to the source, Aniston isn't planning a Cyrus-style blonde crew cut of her own, but "she does want Chris to refocus on her image in the coming year, as she has three movies in the pipeline with big potential in 2014."

As Radar has previously reported, Aniston has been planning a new bad ass makeover, recently trying out a shorter haircut (which McMillan called "a chewed up bob") and getting clothes advice from style guru Kate Young.

Meanwhile, last August, McMillan spoke out about working with Cyrus, saying about her hair: "We're growing it out. Up and over is the new direction. We're keeping it short on the sides and back until the top gets longer."

McMillan was also photographed with Cyrus for Cosmopolitan. And all his attention to Miley has left Jen, 44, apparently fuming, the source said. The source said: "Jen wants Chris to lay off Miley for a while. It's become an ultimatum. She has been dissatisfied with the situation for a long time, and things seem to have reached a breaking point."
"A breaking point…" Just like Aniston's hair reached its breaking point when she and Chris decided to do a formaldehyde treatment which burned off America's Favorite Hair. Chris did his best to save what he could, but I think that was probably a bigger "breaking point" in their collaboration, even if the treatment was Jennifer's idea in the first place (and I have no idea if it was). That being said, Jennifer and Chris are business partners in Living Proof, the haircare line which they both claim can tame Jennifer's wild Greek hair (you know, except for the fact that she feels the need to burn that sh-t with formaldehyde). Money will keep Aniston and Chris together. As for Miley's hair… I don't think Chris has anything to be proud of there, but whatever.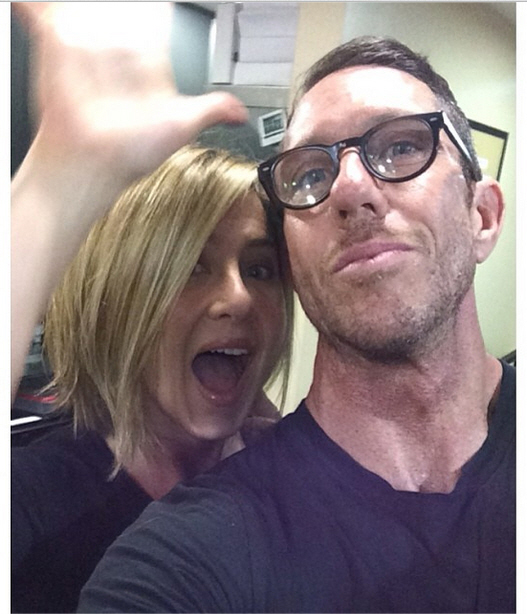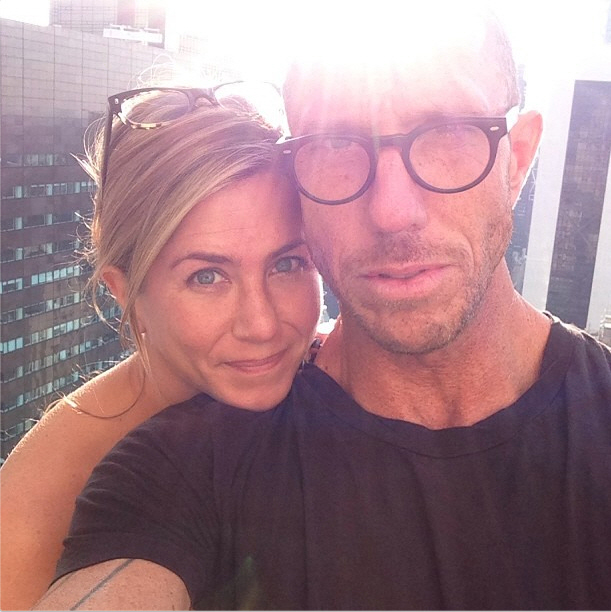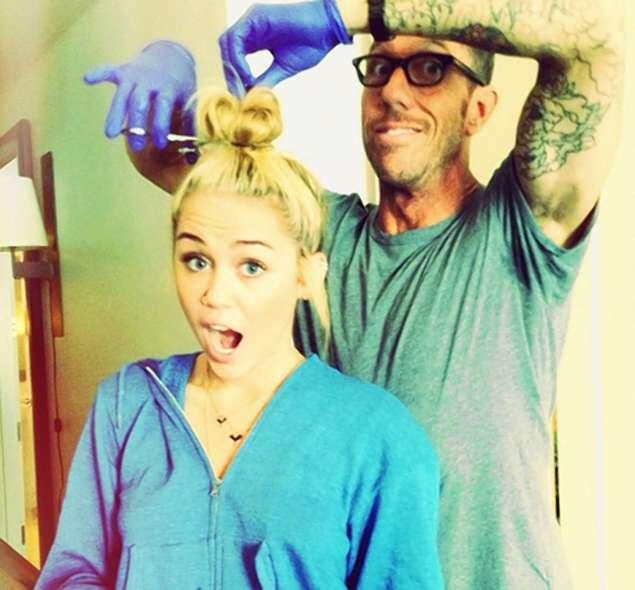 Photos courtesy of Instagram, Twitter.