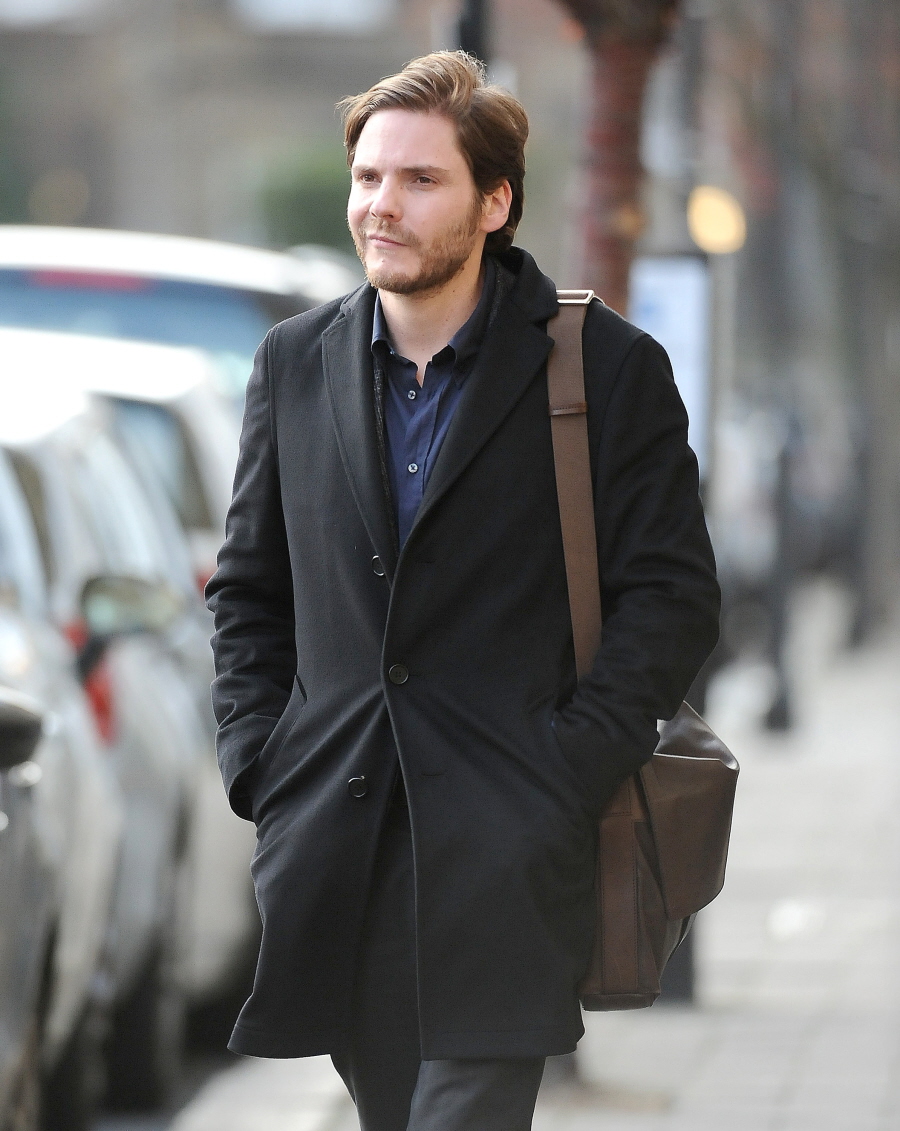 Here are some new photos of your boyfriend Daniel Bruhl in London yesterday. He was filming The Face of an Angel, which I believe is the same film he was recently filming in Italy, with model Cara Delevingne. Yes, Cara Delevingne and Daniel Bruhl in the same film. I don't get it either. Anyway, I'm writing this because I thought these photos of Daniel were nice, although I'm personally not all about him. I've seen him in a handful of films and I think he's talented and all, but he doesn't get me all hot and bothered. Still, I know he does it for many of you, so I'm Donging It Forward. I would not hit it, but I would introduce it to you ladies so you could bang him.
I also wanted to point out something interesting: at this point in the awards season, Daniel is as much of a "sure thing" for an Oscar nomination as Jared Leto and Michael Fassbender. For his work in Rush, Daniel has been nominated for a SAG, a Golden Globe, and of this morning, a BAFTA. He's also been nominated for a handful of critics' awards, and he even won the Santa Barbara Film Festival award for Best Supporting Actor. There's some debate about just who should make the Oscar shortlist, and I just find it interesting that Daniel has gotten all the same nominations as Fassbender and Leto. I still think the main race will be between Leto & Fassy, but it will be nice to see Daniel get his first Oscar nomination too, right? He's now a big deal. Or, a BIGGER deal.
Part of the reason that Daniel's many awards nominations have flown under the radar is perhaps because he seems like a genuinely shy, quiet kind of guy who isn't in this for fame or accolades. When he got his Globe & SAG noms, he gave a shy, sweet interview to USA Today, saying that in most parts of Europe, "People call me Niki Lauda here. They don't call me Daniel." Yay!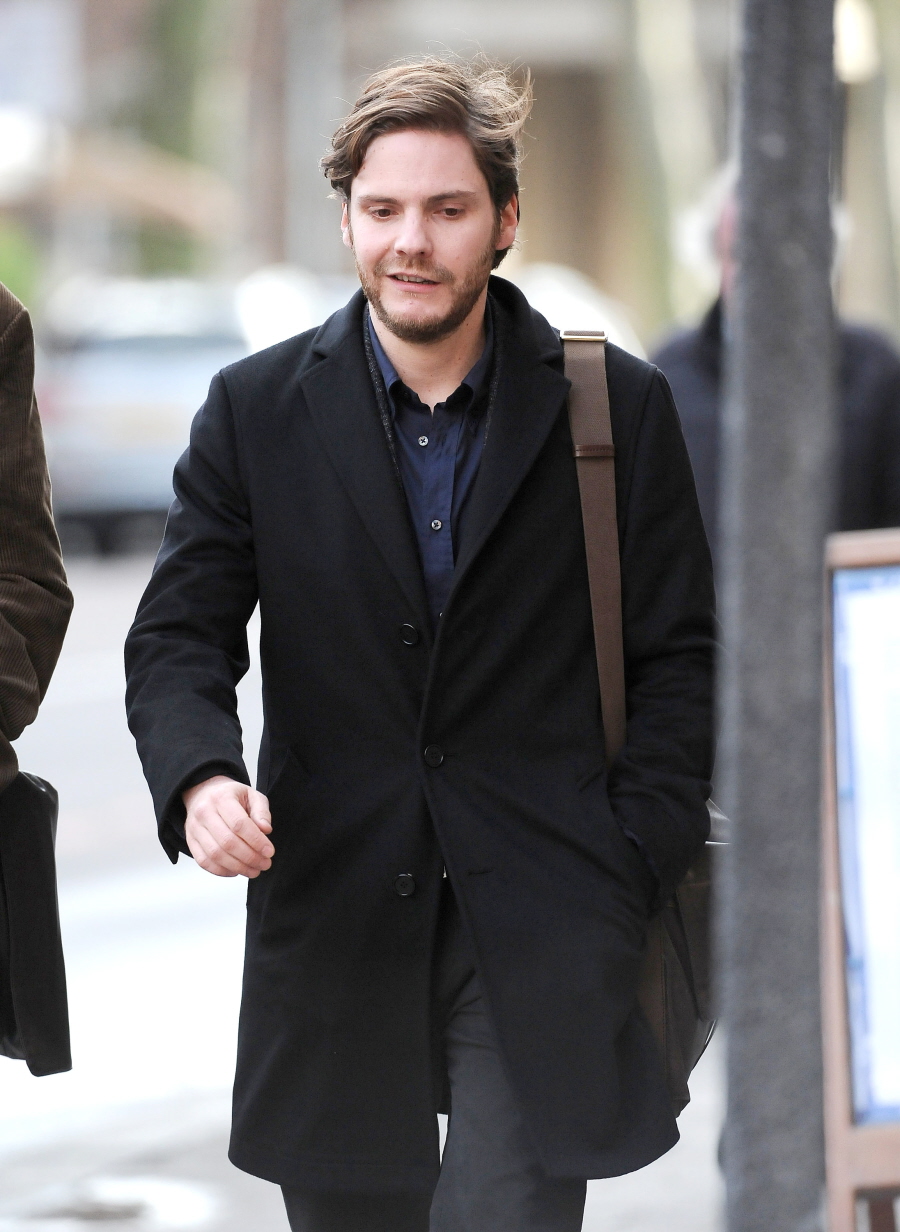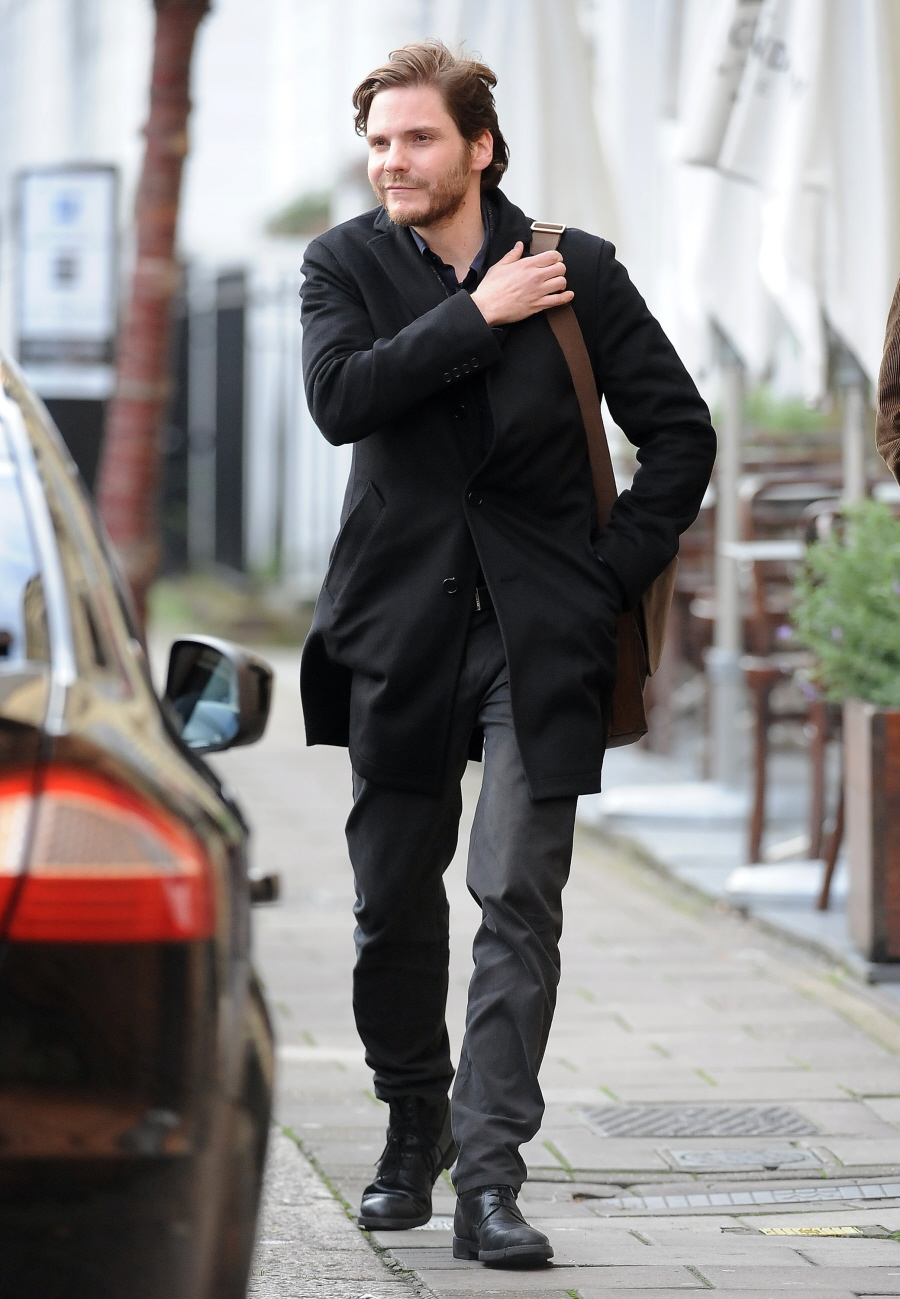 Photos courtesy of Fame/Flynet.