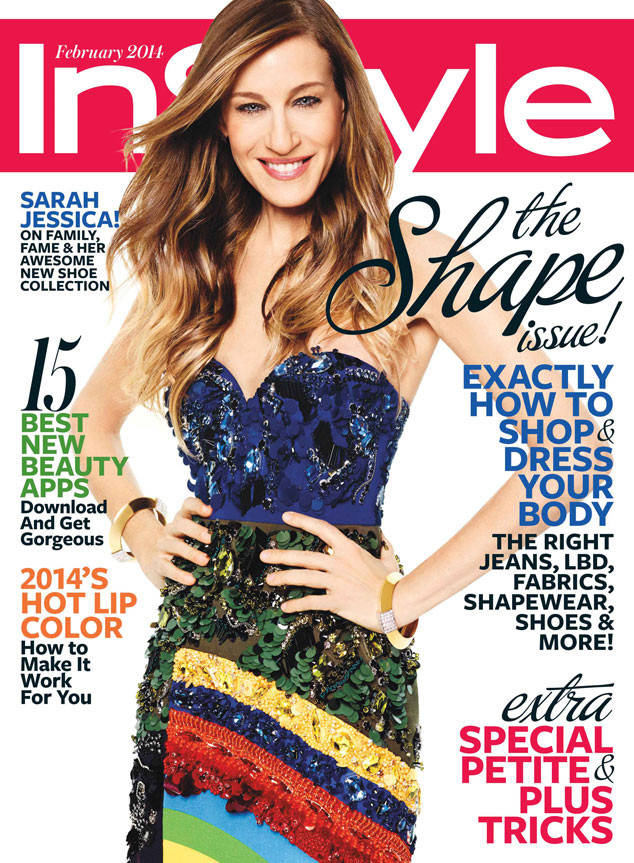 Sarah Jessica Parker covers the February issue of InStyle Mag. Isn't this a horrible cover? I was watching some old episodes of Sex & the City over the holidays, remembering how SJP really was one of the "It Girls" of the late 90s and early aughts. She was very striking and sexy in the SATC TV show. In the movies, something had changed. It seemed like SJP was still being styled as a girlish 30-something, when I wanted to see her switch it up and show some personal growth. Which brings me to a larger point: does SATC still speak to you? Or did it belong to a certain time and place and there's no going back (or for that matter, forward)? Do Carrie, Charlotte, Miranda and Samantha only exist in a certain SATC dimension from a decade ago?
These are the questions I asked myself when I chanced upon some quotes from SJP's InStyle interview. She was asked about the possibility of a THIRD Sex and the City movie, which happens every time SJP is interviewed. We're not the only ones who can't move on, and to her credit, SJP almost always takes the question and properly reflects on it. She's even said (in a general way) that she would be open to a third film if everyone else is too. But in this InStyle interview, she makes it sound like the third film is probably going to happen. NOOOOOOO.
On a third SATC film: "A part of me thinks there is one last chapter to tell. But timing is a peculiar thing. It isn't a decision that can wait forever. I don't want to have to wear muumuus!"

On age appropriate fashion: "People should dress the way they want. Any rules for age or shape are silly. If you walk out the door feeling good about yourself, that's what counts."

On her words to live by: "The Golden Rule – do unto others as you would have them do unto you – that's my religion, my dogma. As soon as my son could recite it back, I'd repeat it to him."

On her success: "The real success happened after I was grown, and that saved me. I was appreciative of all of it, and continue to be – my gosh. I don't think my success has ever defined me; it's just this thing that I carry around and then shepherd in a hopefully graceful way, you know?"
[From InStyle via JustJared]
Apparently, Kristin Davis is up for a third film too – she recently told Haute Living that "there is discussion" amongst the "players" of SATC. But! Cynthia Nixon recently said that "it's fine to let it go" regarding the SATC franchise. And I suspect Kim Cattrall has moved well past it, don't you? At this point, I would say that Nixon and Cattrall will flat-out refuse, but Kim might come on if there's a huge paycheck. Cynthia won't though. She doesn't give a s—t. Good for her.
Granted, there is part of me that thinks "well, they keep making those stupid Fast & Furious and Expendables movies, maybe the ladies should get a stupid SATC franchise too." But really, the movies killed the franchise. The movies were so GD stupid.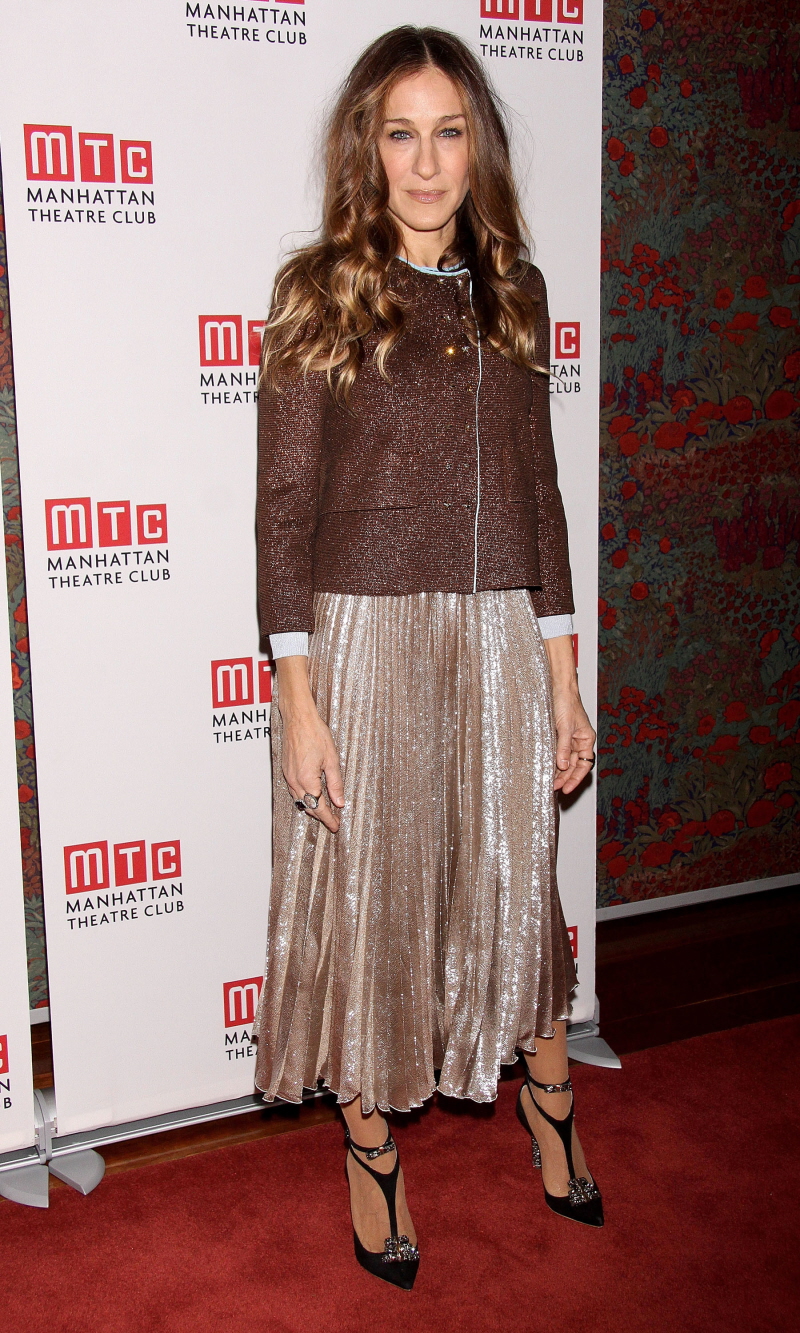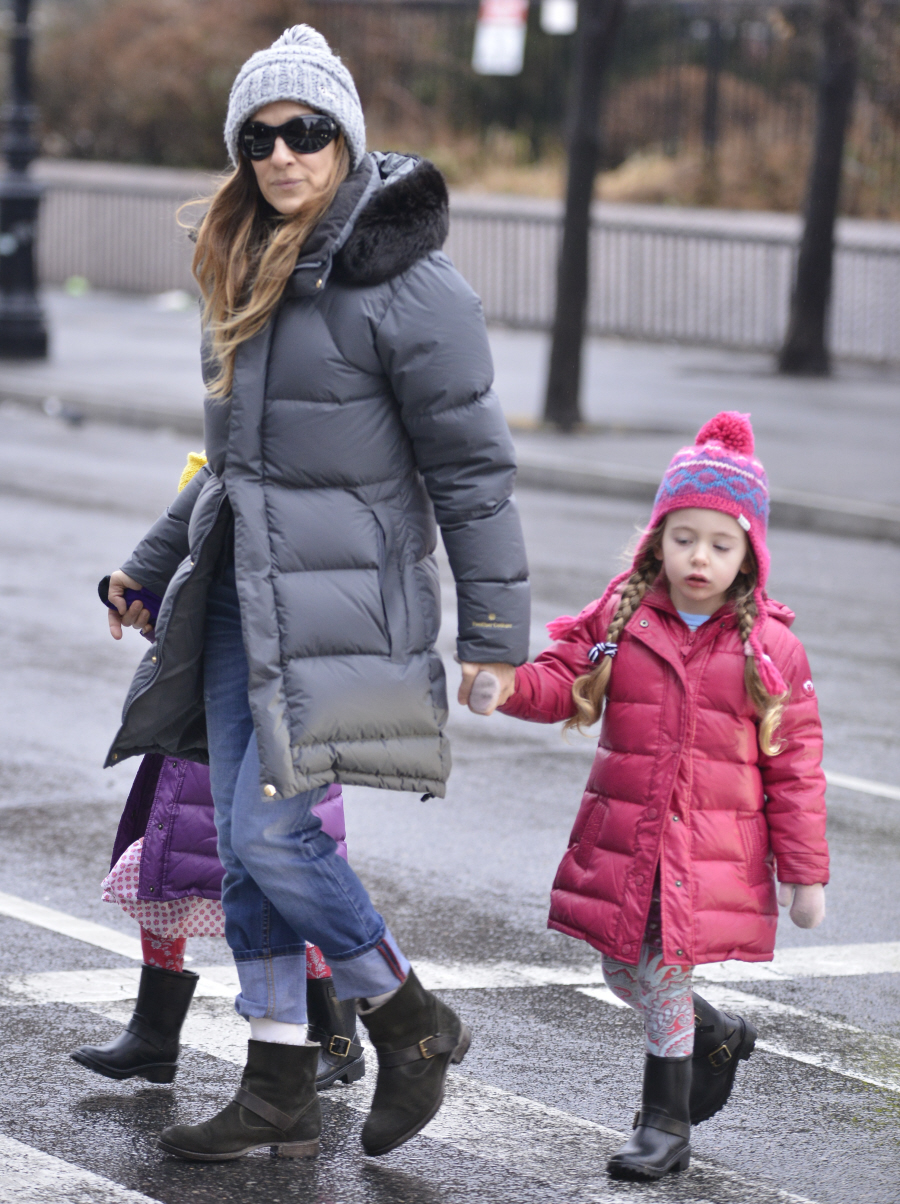 Photos courtesy of InStyle, WENN.