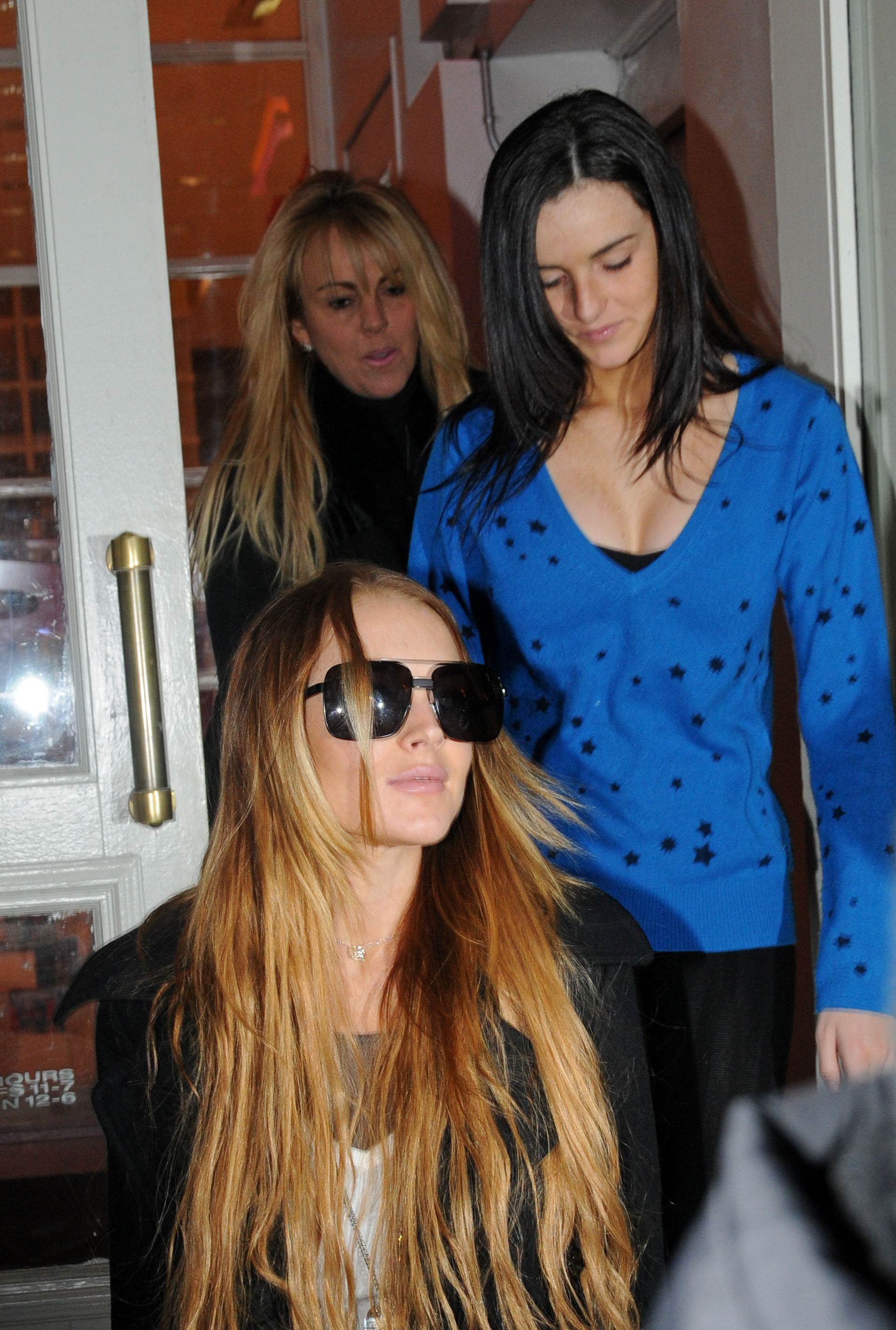 No one in the Lohan family is known for their brains. Or their academic commitment. What they are known for is their incessant attention whoring. So it should come as no surprise that young Ali Lohan has decided she prefers hanging out with older sister Lindsay in L.A. to going to classes at her school in Long Island. According to her friends, Ali has skipped so much school that her teachers are wondering if she's ever coming back.
If Ali Lohan has her way, school would be out – forever! While she's been spotted parading around L.A. with her famous big sis, a friend tells Start that Our Lady of Mercy Academy in Syosset, N.Y., has been wondering if she plans to walk their halls. But the 15-year-old, who recently enrolled in the private all-girls institution, loves the lure of fame out west so much, she wants to play hooky indefinitely! Unfortunately, the law may have something to say – she's required to attend classes full-time until she turns 16.
[From Star, February 2, 2009, print ed.]
Yes, Ali can't drop out until she's 16, but she could get a tutor. There are plenty of kids who don't attend traditional schools – many of them in California. If she likes it there so much, it seems to make more sense that she and Dina move. Missing a ton of school to hang out with partying Lindsay doesn't seem like the best solution. Perhaps living in L.A. full-time and going to school full-time would be better. Then Ali could still be corrupted by Lindsay after 3 o'clock every day.
Worst case scenario, Ali should have a tutor traveling with her if she's absent from school for long periods of time. Obviously hanging out with Lindsay is a terrible reason not to be in class, but she's Ali's sister – there's no way to keep Lohan from morally bankrupting the girl. With that family, it's just bound to happen. The best you can hope for is to make the young ones follow the rules for as long as possible, just in case they surprise us and end up doing something useful.
Here's Ali going shopping with Lindsay and their mom Dina on January 23rd. Images thanks to Bauer-Griffin.