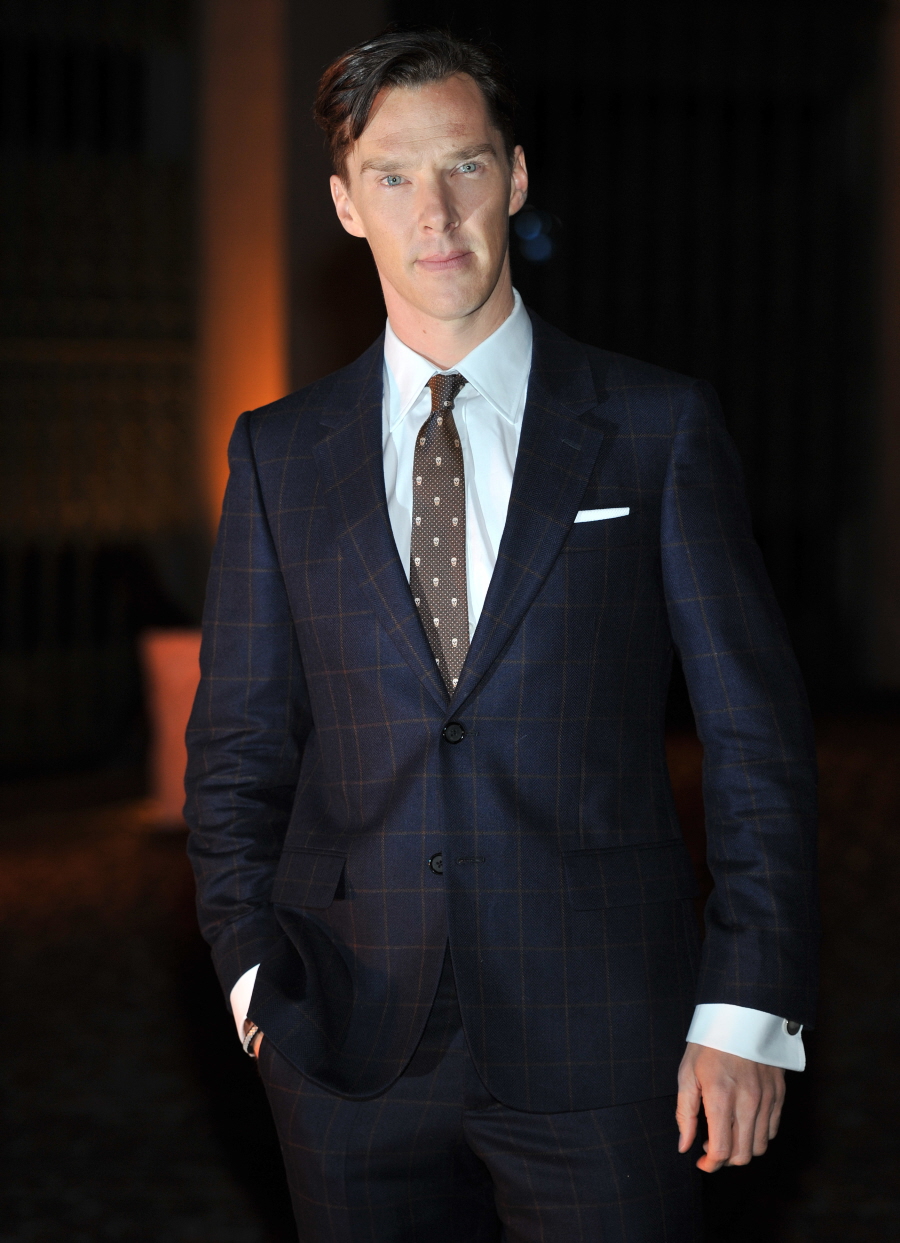 I swear, I wasn't going to write about Benedict Cumberbatch today. Then I chanced upon this absolutely lovely article in the local Tulsa, Oklahoma newspaper. As you probably know, the entire cast of August: Osage County filmed on location outside of Tulsa last year, and there were sightings of Ewan McGregor, Meryl Streep, even George Clooney all around. And of course, Benedict Cumberbatch was there. He spent a lot of time filming in America last year, and he's been quoted many times praising the nice people of Oklahoma and Louisiana (where he filmed 12 Years a Slave). I think Benedict was just surprised that people recognized him at all – apparently, people were coming up to him, all "OMG, Sherlock!!" Well, The Tulsa World spoke to two women who had direct contact with Cumby, and their stories are absolutely charming:
The request was simple enough, considering that Lee GrothOlson is the general manager of Bartlesville Symphony Orchestra: A person needs piano lessons, and they need to know how to play a couple of songs within a month's time. Can you do it? She agreed, knowing that the request from the production team for "August: Osage County," which was filming the movie in the area in the fall of 2012, meant it was lessons for one of the actors to perform on camera.

But which one from the star-studded cast? Meryl Streep or Julia Roberts? Ewan McGregor or Chris Cooper? It was to be Benedict Cumberbatch, the British actor known for his "Sherlock" TV series and for his 2013 films including "Star Trek Into Darkness" and "12 Years a Slave."

"A friend familiar with the play said the only person who plays piano and sings is his character," GrothOlson said of Little Charles, by far the quietest and most gentle soul among the Weston family's over-the-top characters. "Once she helped me figure it out, and it was the person I just love from 'Sherlock,' I did a little shriek, but I kept it inside. When the time came for the lesson, and there he was at my door and I led him into the piano studio in my front room, I tried really, really hard to not be a drooling fan. I mean, he was to be my student."

GrothOlson served as his instructor for about two weeks over 10 lessons, sitting down at her piano and playing a pair of songs from which the director would choose the one for the film. In the text of the prize-winning play by Tulsa native Tracy Letts, Little Charles is said to be sitting next to the woman whom, unknown to the rest of the family, he is in love with. "I wrote this for you," he says. "(He plays, and quietly sings a gentle but quirky love song …)." The song chosen for the movie, "Can't Keep it Inside," was one that Cumberbatch (who had some previous piano experience) learned beside GrothOlson in sessions lasting up to 90 minutes at a time. "That's just him, and it's really gorgeous. He can sing."

When Cumberbatch sat down at the organ, he acted out his scene and played "Can't Keep it Inside" 14 times, seven times with the camera aimed in one direction, and seven more times with the camera in a different position.

"There was only once that I had to say anything to him, because he was that good," GrothOlson said. And yet, she couldn't help herself from having a bit of nervousness when she finally saw the movie at a November premiere at Circle Cinema for those who had helped with the film's production.

"Benedict really was such a sweet gentleman, just no pomposity about him. He was just a hard worker, and very much a humble student, willing to learn, and I'm amazed at his ability to learn so quickly."

Lucky 'fangirl' wangles a dance with Cumberbatch

During the filming of "August: Osage County," producer George Clooney was seen dining at Biga and Juliette Lewis rolled a few balls at Dust Bowl Lanes in Tulsa. Ewan McGregor tweeted about his many backroads Osage County bicycle adventures, and director John Wells was caught downing gourmet hot dogs at Pawhuska's Prairie Dog. But who was that dancing with Benedict Cumberbatch? That was Maria Gus, executive director of the Bartlesville Convention & Visitors Bureau.

To set the scene: The "August: Osage County" crew and cast were invited one night to Frank & Lola's, a popular restaurant in Bartlesville, where all were living during the film shoot. The production had rented out the eatery for a special dinner and a live performance by Oklahoma rockabilly star JD McPherson. As a liaison between the filmmakers and Bartlesville, "I was invited to that event, and so was my friend Mary Beth Babcock (the owner of Tulsa's unique Okie-centric retail store Dwelling Spaces), who I attended school with in Bartlesville and who had provided the cast members with these great gift bags full of things that make Oklahoma great," Gus said.

"As I was pregnant, I wasn't drinking any alcohol on this evening, but I was told that I could drink all the fizzy soft drinks I wanted, so I may have been on something of a sugar rush. (Benedict) arrived, and I was trying to take a sneaky picture of him, but I waited until he was done with his soup," she said, chuckling. "A little later, I really wanted to dance, and I'd been swing-dancing with my mom, and then something in my sugar high told me I should go ask Benedict Cumberbatch to dance."

She saunters over, the music from McPherson's concert driving her to his table. Perhaps Cumberbatch has heard a line or two before in a bar, but he had probably never heard a pregnant Oklahoma woman approach him and make this kind of statement: "You look like you want to dance. And he says, 'You're right, I do want to dance!' and so we go dance, and I turn into a complete dork and say something like, 'I'm really good at this.' I have no idea why. But then he says 'You are good!' and it was just so great."

As they finish dancing, Gus is joined by her friend Babcock, and she decides to go for it: a "selfie" request. "He was just so great, and my friend is there, and everything is telling me that I'll never get another chance to ask for a photo like this," she said. "He said, 'Sure!' to the photo, and it was just perfect. I think it's important that you know that as the liaison between the film production and the community, I was very professional while they were here," Gus said with a laugh. "But in this situation, I turned into a fangirl."
Benedict Cumberbatch, charming the socks off pregnant ladies since 1976. Benedict Cumberbatch, the lovely student who makes older ladies proud of his hard work. God, I love him. I love that he was totally up for dancing with a pregnant lady AND taking a selfie with her. He's so awesome.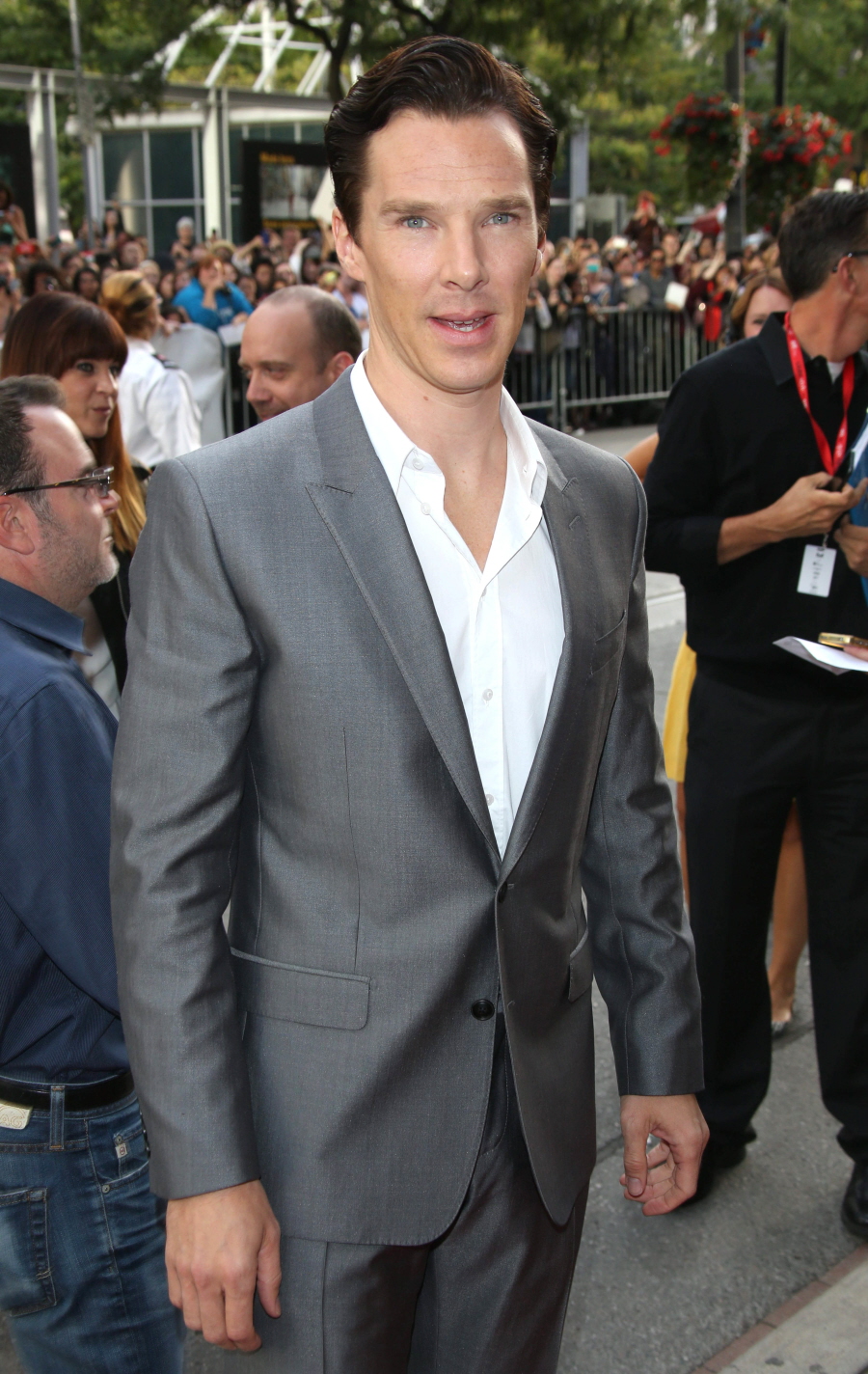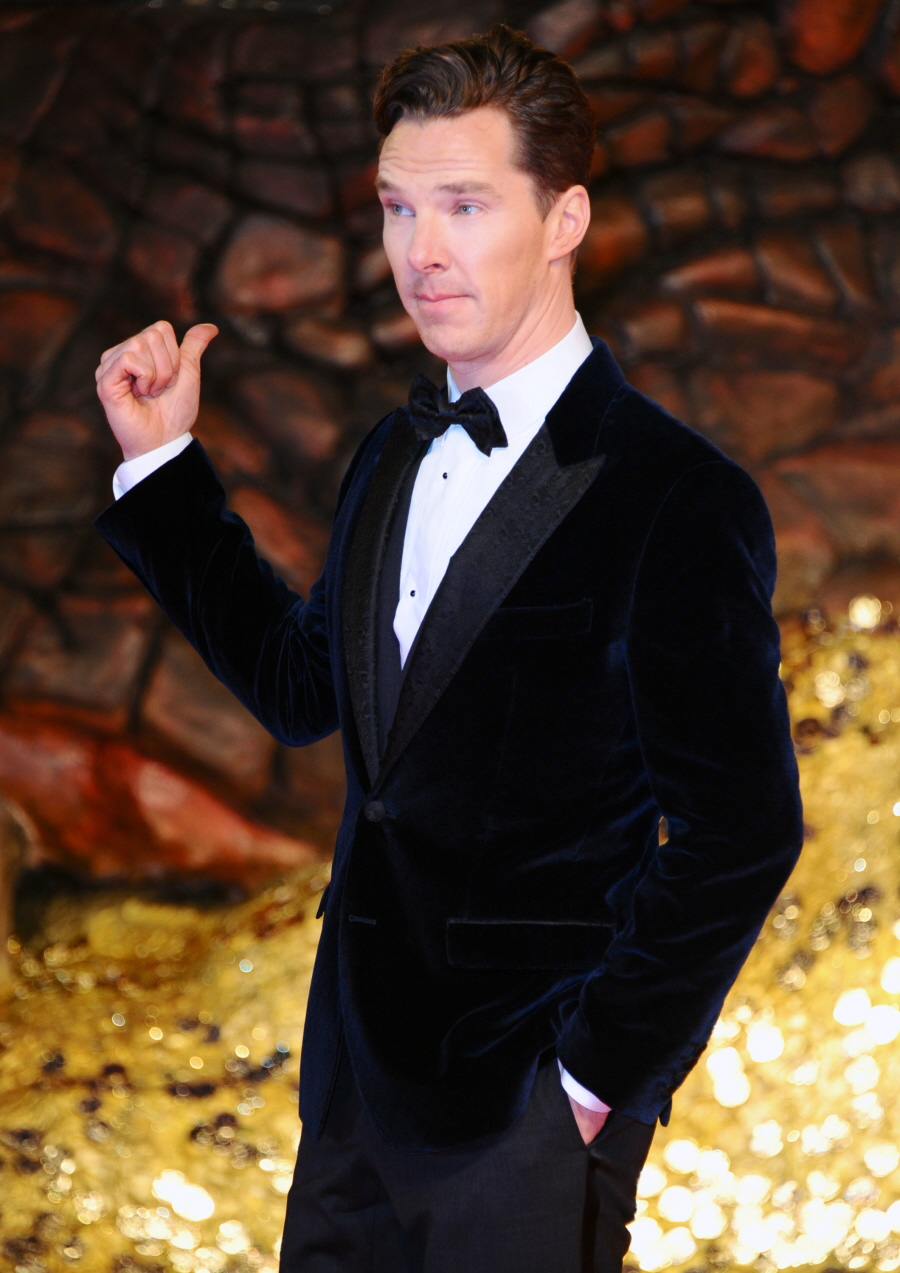 Photos courtesy of WENN.