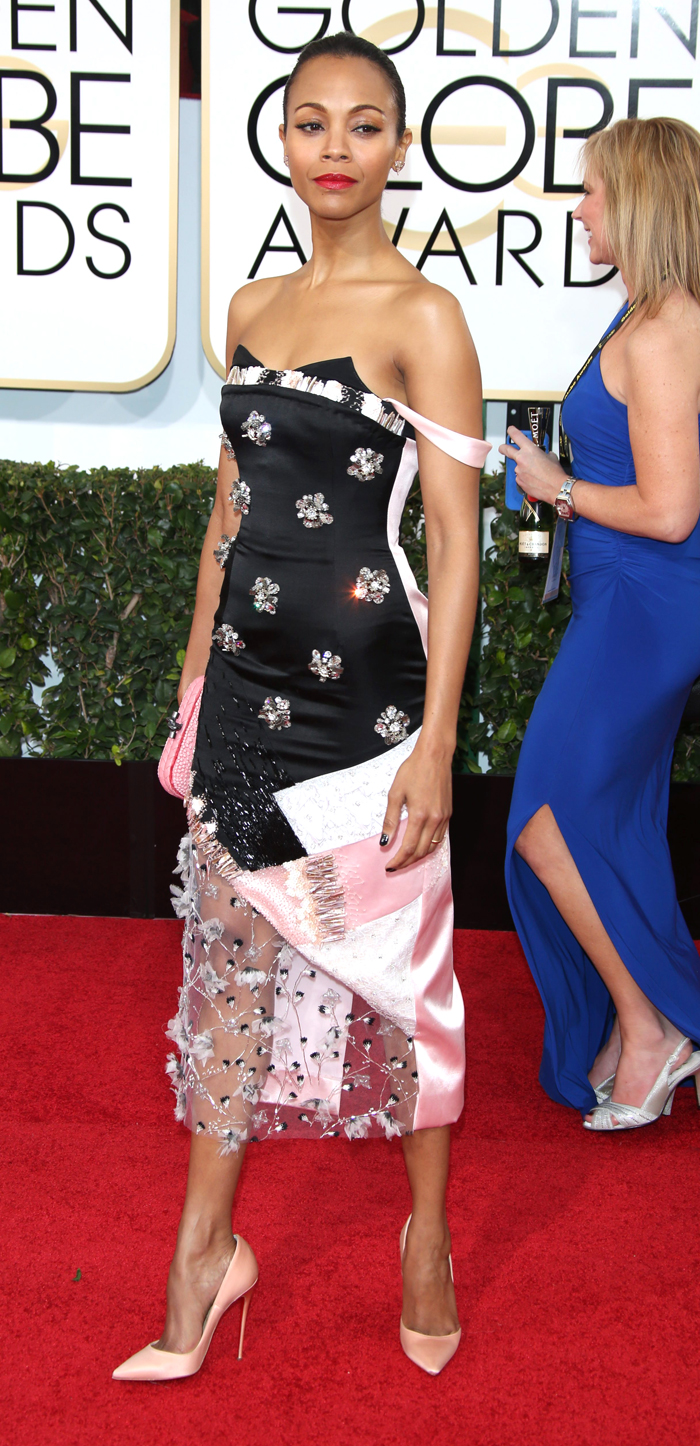 Zoe Saldana sauntered onto the Globes red carpet last night in a truly fug Prabal Gurung dress. Guiliana Rancic loved it and called Zoe a true "fashionista." In response, Zoe simpered about how her "dearest friend" had designed the dress just for her. That's sweet, but the dress is absolutely dreadful. I think this is one of the worst looks of the night.
I'm trying to wrap my mind around this horrific mess. Prabal Gurung has combined a bejewled black front with precious bodice ribbons and an asymmetrical white-and-pink skirt that descends into a Fredericks of Hollywood nightmare. Nothing about Zoe's look works here. Not the severe hair and makeup, and certainly not the shoddy dress. The shoes are unremarkable, which is probably a blessing in disguise. Zoe thinks this is avant garde fashion, but it's just a mess.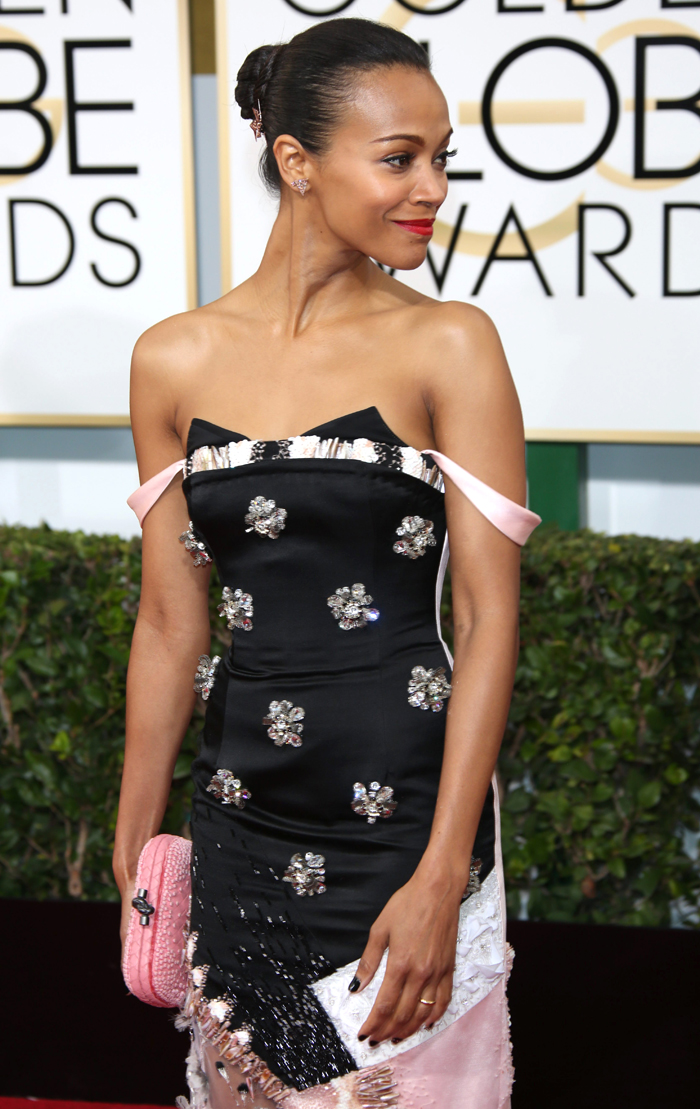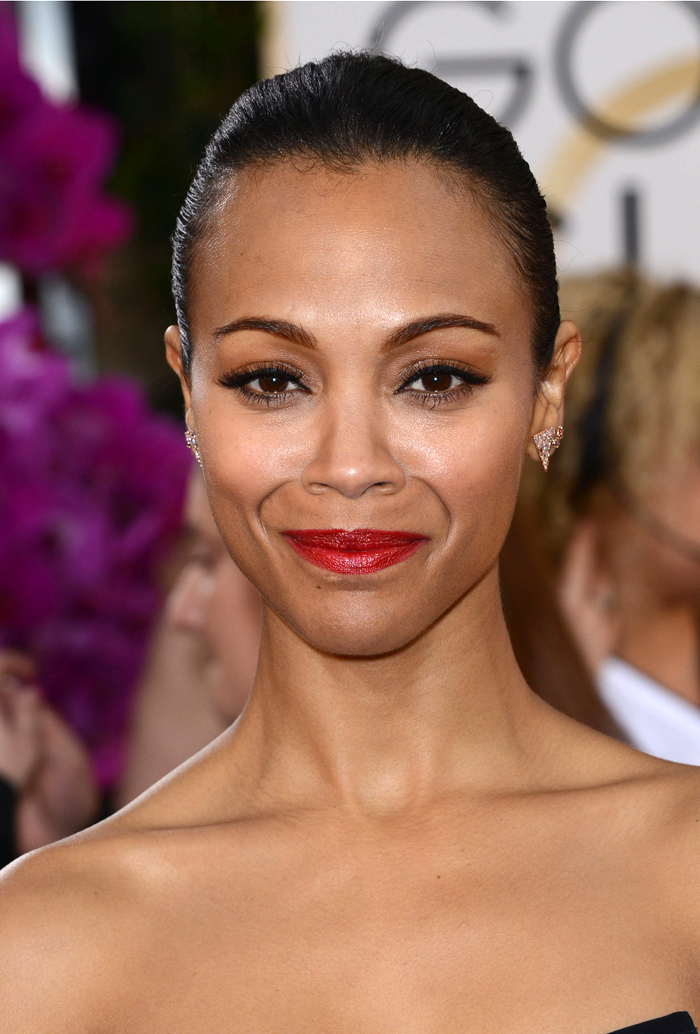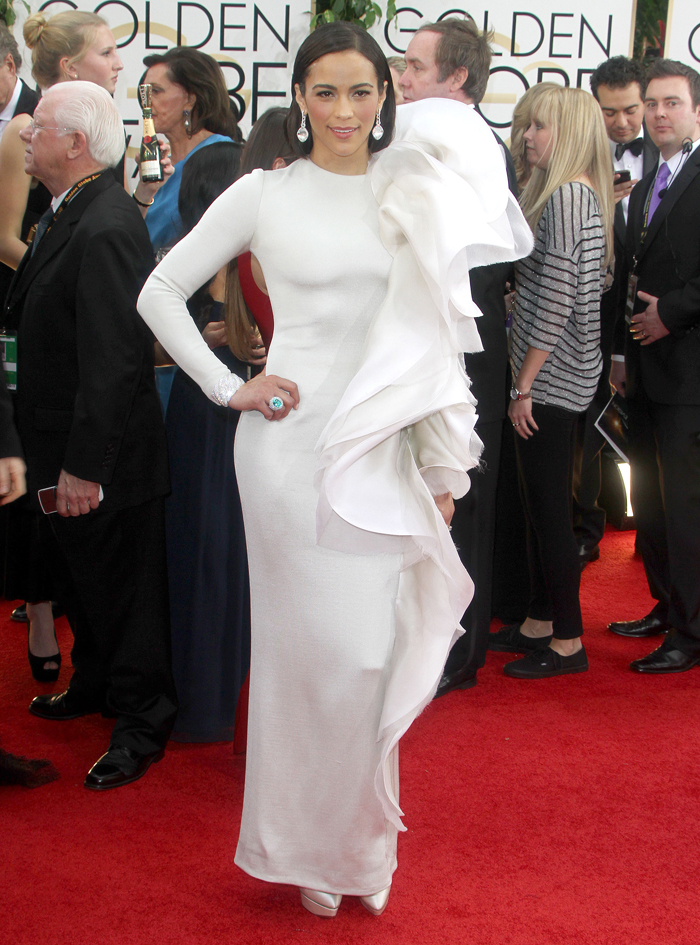 Paula Patton wore a white Stephane Rolland couture gown with the ruffle to end all ruffles. I suspect this dress would have made for a stunning silhouette, but no one can tell because of that damn distracting ruffle. At least Paula didn't make the drastic mistake of accessorizing with Robin Thicke. Paula's earrings and statement ring are supurb, but she went too heavy on the blush.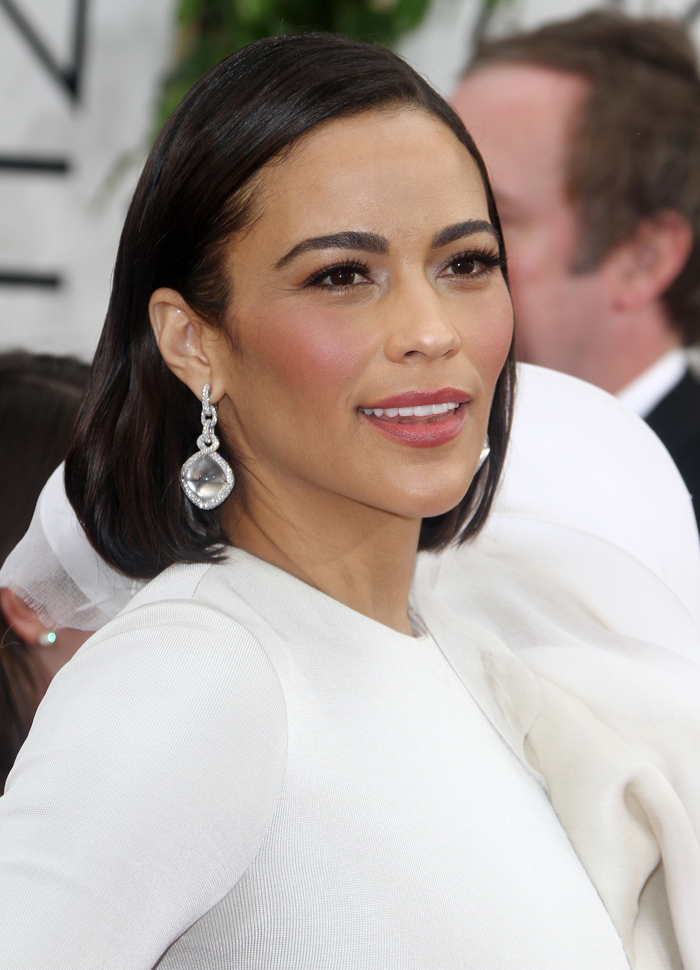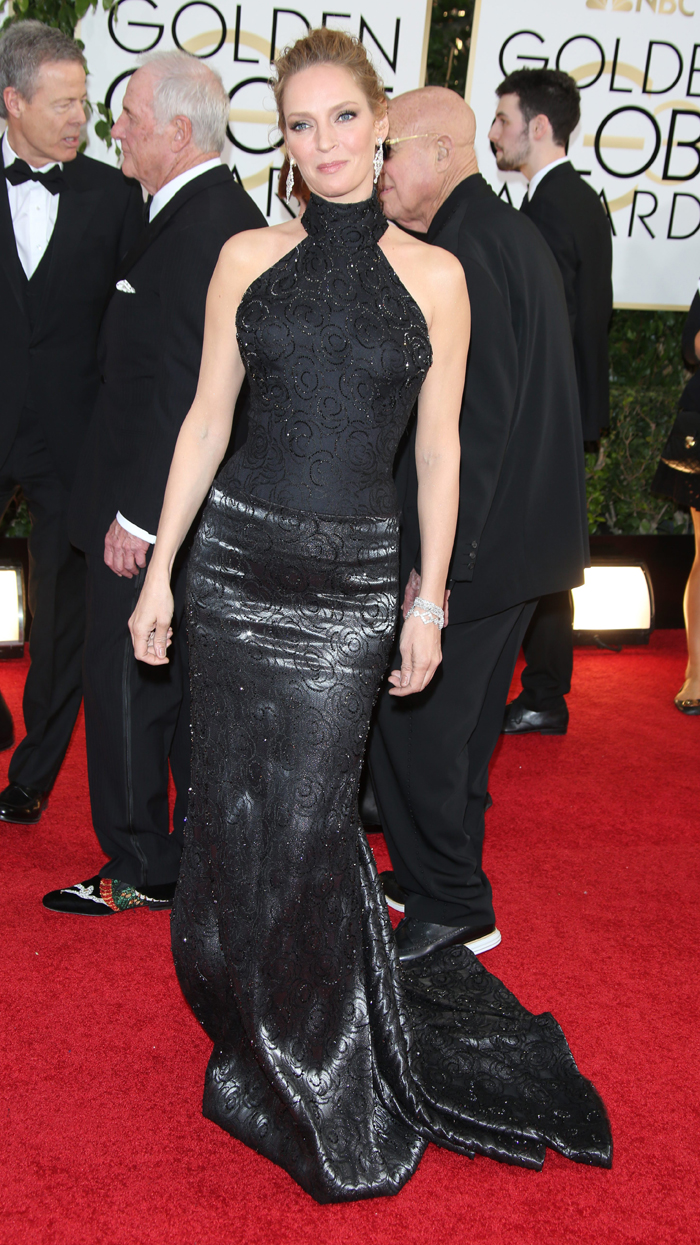 Uma Thurman stepped out in underwhelming black Atelier Versace. Are these separates? I don't think so. The shiny black skirt is at odds with the severe halter top. Uma looks very uncomfortable in this dress. All that Botox doesn't help matters. Uma's not feeling it, and neither am I.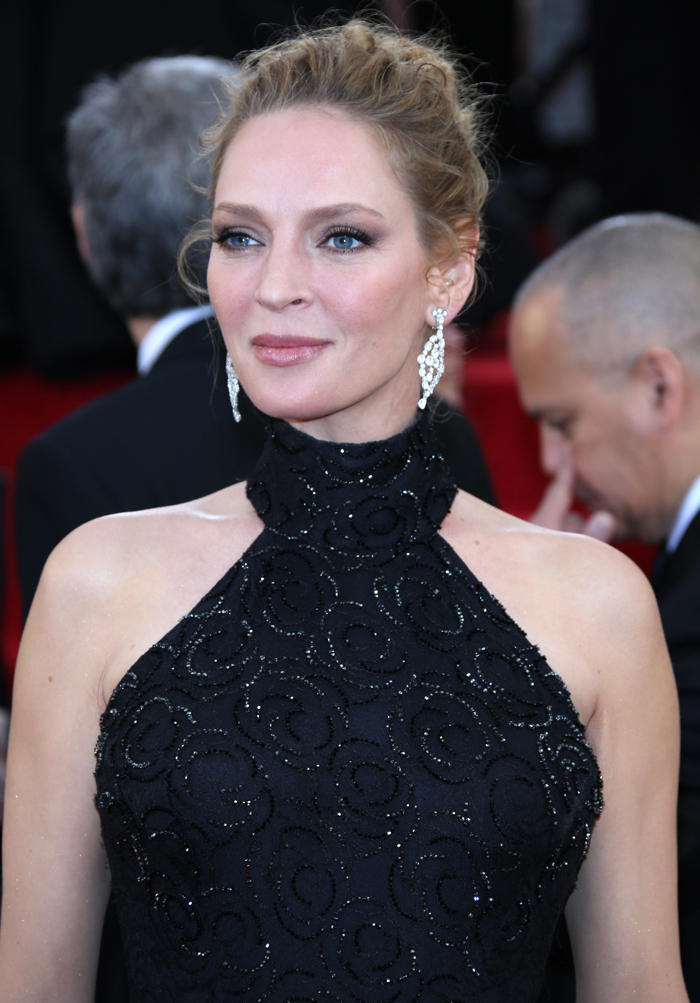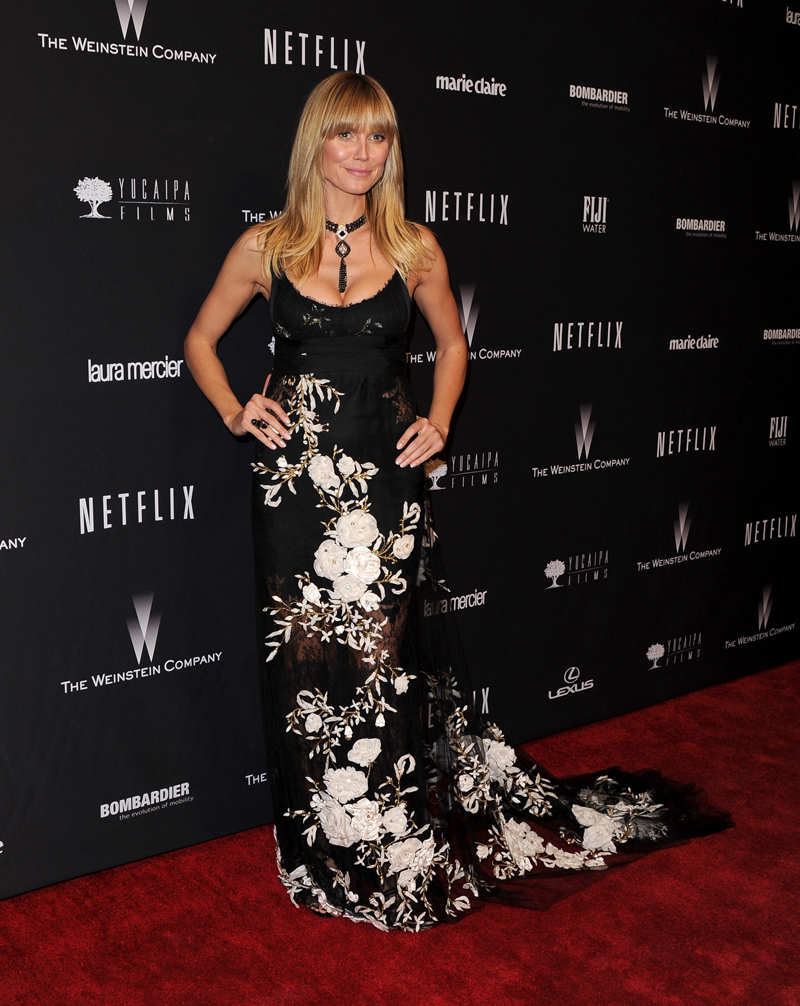 Heidi Klum kept the dream of being the worst dressed supermodel alive. Heidi wore Marchesa of course. The garish print is aiming for Asian-inspired flare but looks like a silkscreened mess. At first glance, Heidi doesn't look like she's begging for attention, but the skirt is pretty sheer from a side view. I also think she stole that necklace from Richie Sambora during the "Wanted: Dead or Alive" era.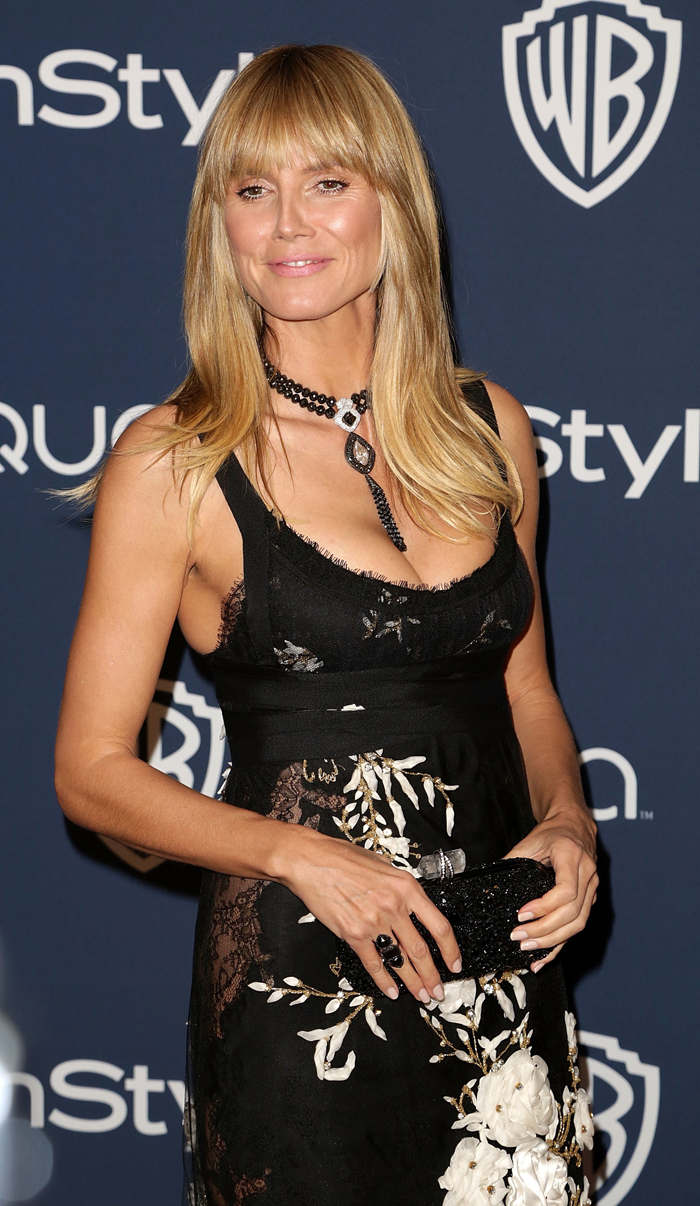 Photos courtesy of Fame/Flynet & WENN