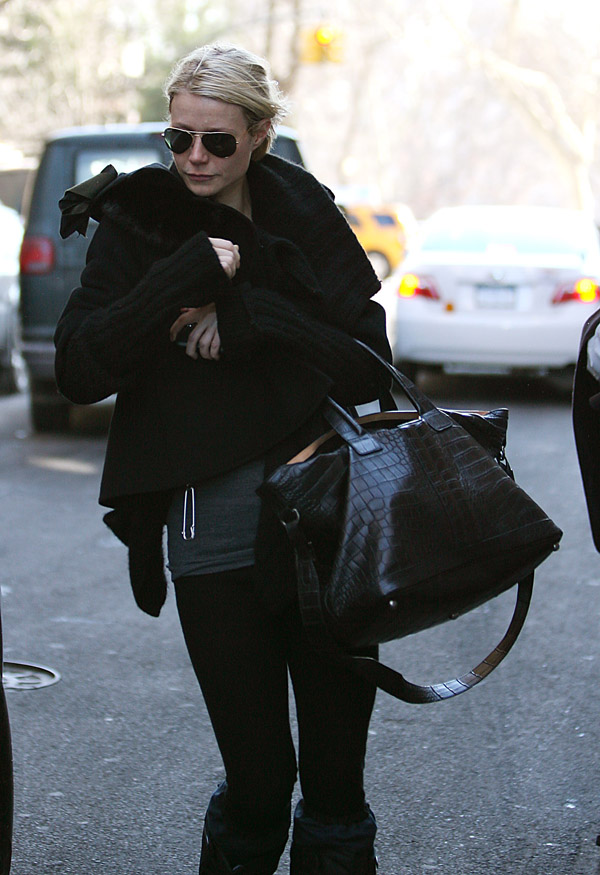 In an interview with Elle UK, Gwyneth Paltrow revealed that she was personally hurt by online criticism of her lifestyle website, GOOP. She expressed a lack of understanding that anyone could dislike anything she tried to do, and claimed that she's "a good person." She also swore in the interview, claimed she liked to drink, and added that she would smoke if it wasn't so bad for her. See, Gwyneth is just a normal person with expensive taste we should admire!
"F**k the haters! I saw this blog of people writing horrible things about me and, for a second, your ego is so wounded," Paltrow, 36, says in the March issue of Elle UK. "How could people hate me, my intentions or what I'm trying to do? I'm a good person and I'm trying to put good things into the world."

Paltrow may be obsessed with 'nourishing the inner aspect,' and it's a reputation she's known for touting. But if you think she's a prude, think again.

"I'm probably less square than people think," she insists. "I never get drunk to the point of throwing up. But I get very talkative."

She also tells the mag she misses her days as a smoker. "Man, I wish smoking didn't kill you," she reveals. "I'd be smoking right now. I miss it."
[From Elle via OK! Magazine]
Macleans has a great take on Gwyneth's foray into lifestyle advice. They say that it's telling the Gwyneth thinks she's helping the masses with her enlightened recommendations while other celebrities actually do give back with concerted charity efforts and volunteering. Maybe Gwyneth should take comfort in her recipes, reading list, and expensive baubles and quit worrying that other people think she's a pompous ass for trying to thrill us with the details of her fabulous life, restrictive diet, and dimestore spirituatlity. She'll soon be partners with a known con artist, her scamming trainer Tracy Anderson, and she'll have a lot more to worry about than some negative reactions to her newsletter.
Gwyneth Paltrow is shown leaving Madonna's house in NY on 1/16/09. Credit: Splash News