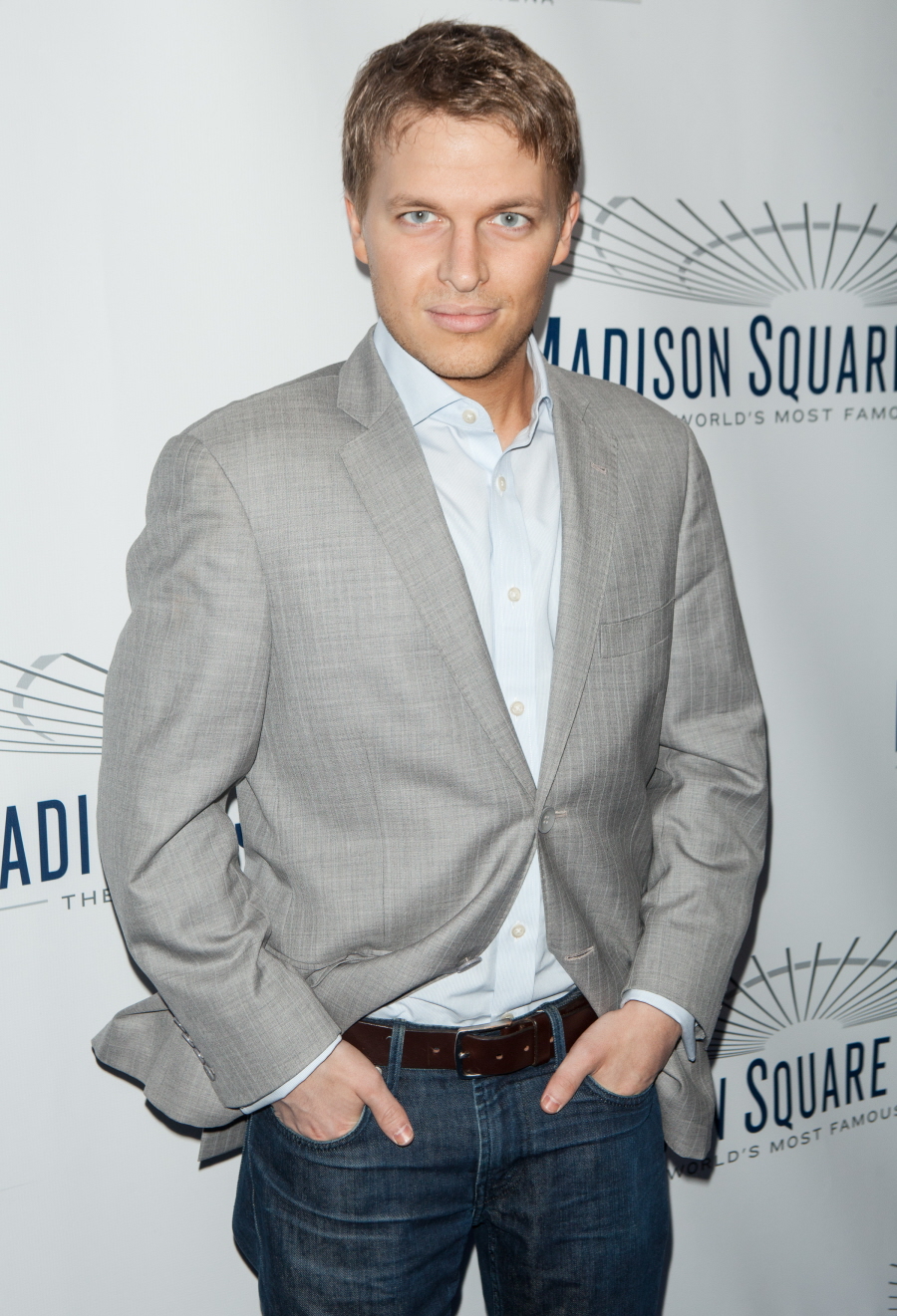 Back in October of last year, Mia Farrow opened up the box full of family secrets when she gave a lengthy and extremely personal interview to Vanity Fair. The big headline that came out of the VF piece was that Mia's son Ronan Farrow is possibly/probably Frank Sinatra's son rather than Woody Allen's son – Ronan had grown up thinking he was Woody's son, but now Mia is saying that she was totally banging Frank around that time too. The VF article also rehashed – with some new interviews – Mia's old charges that Woody had molested her daughter Dylan when Dylan was 7 years old. Woody (through his rep) continues to deny those accusations, but Mia, Ronan and all of Dylan's siblings (except for Soon-Yi, obviously) have come out in support of Dylan.
Why the recap? Because at the Golden Globes, Woody Allen received the Cecil B. DeMille Award for lifetime achievement. Woody did not go to the Globes to pick up his award – it was presented by Emma Stone and accepted by Woody's ex-girlfriend and former muse (and friend) Diane Keaton (who is totally looney-birds). Woody never comes to these events and he really doesn't seem to give a sh-t about the awards, so the whole thing would have been a non-story (except for Diane Keaton being nutty). Except that Ronan and Mia decided to pitch a fit about it on Twitter. Ronan got the ball rolling by tweeting this: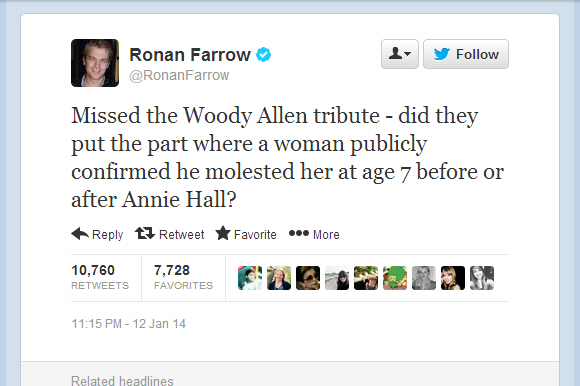 The easy answer is no, the Cecil B. DeMille package did not include accusations from Ronan's sister. Mia retweeted Ronan's tweet and then added some more, including this: "A woman has publicly detailed Woody Allen's molestation of her at age 7. GoldenGlobe tribute showed contempt for her & all abuse survivors."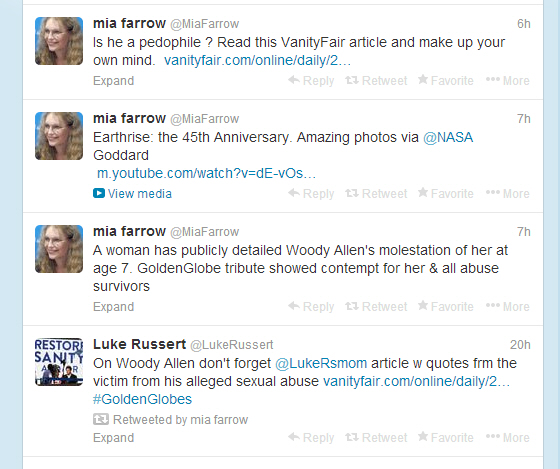 Yeah. Okay. I have mixed feelings about this. On one side, I think it's great that Mia and Ronan are so publicly supportive of Dylan. If they want to bash Woody, go ahead. He can handle it and then some. But I hate this idea that if you're a casual watcher of the Golden Globes, you're somehow complicit in child molestation because you watched Diane Keaton act a bit nutty.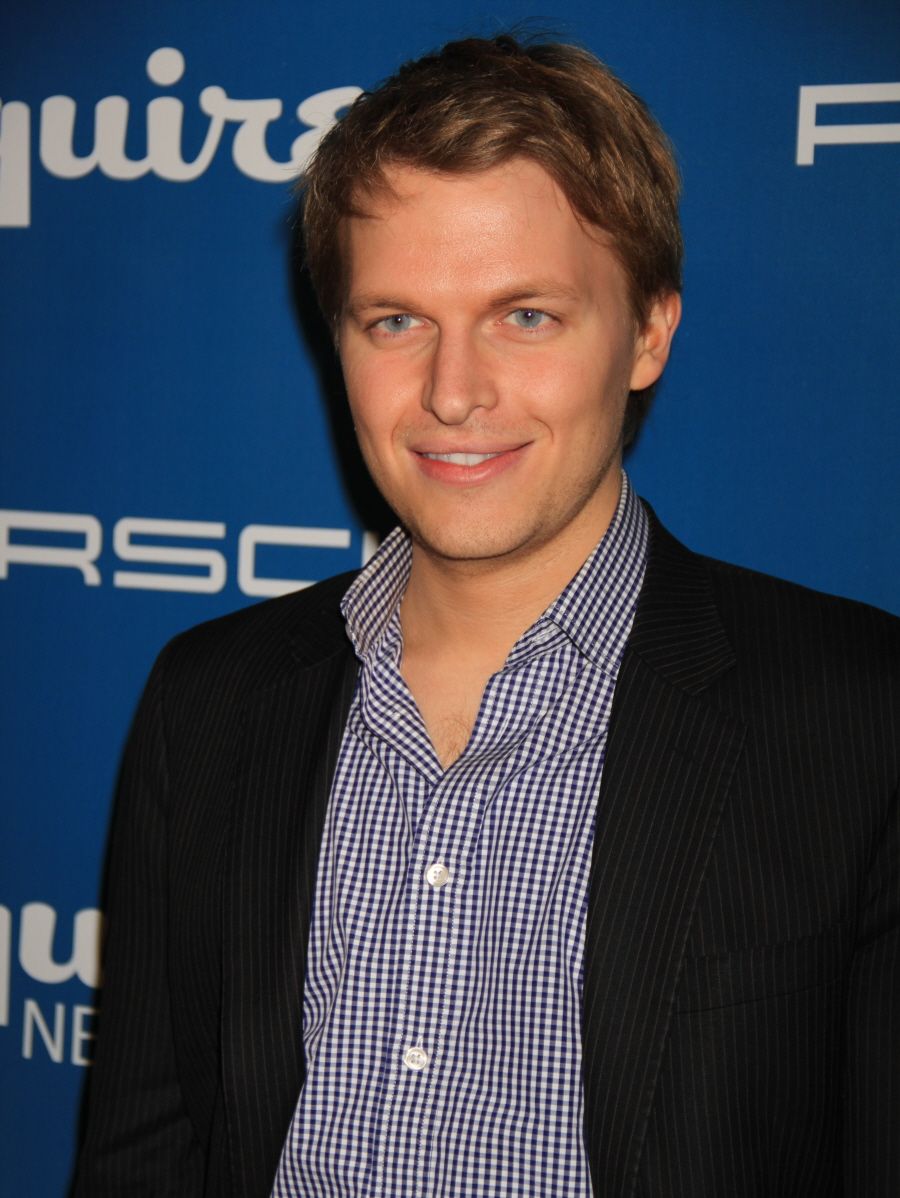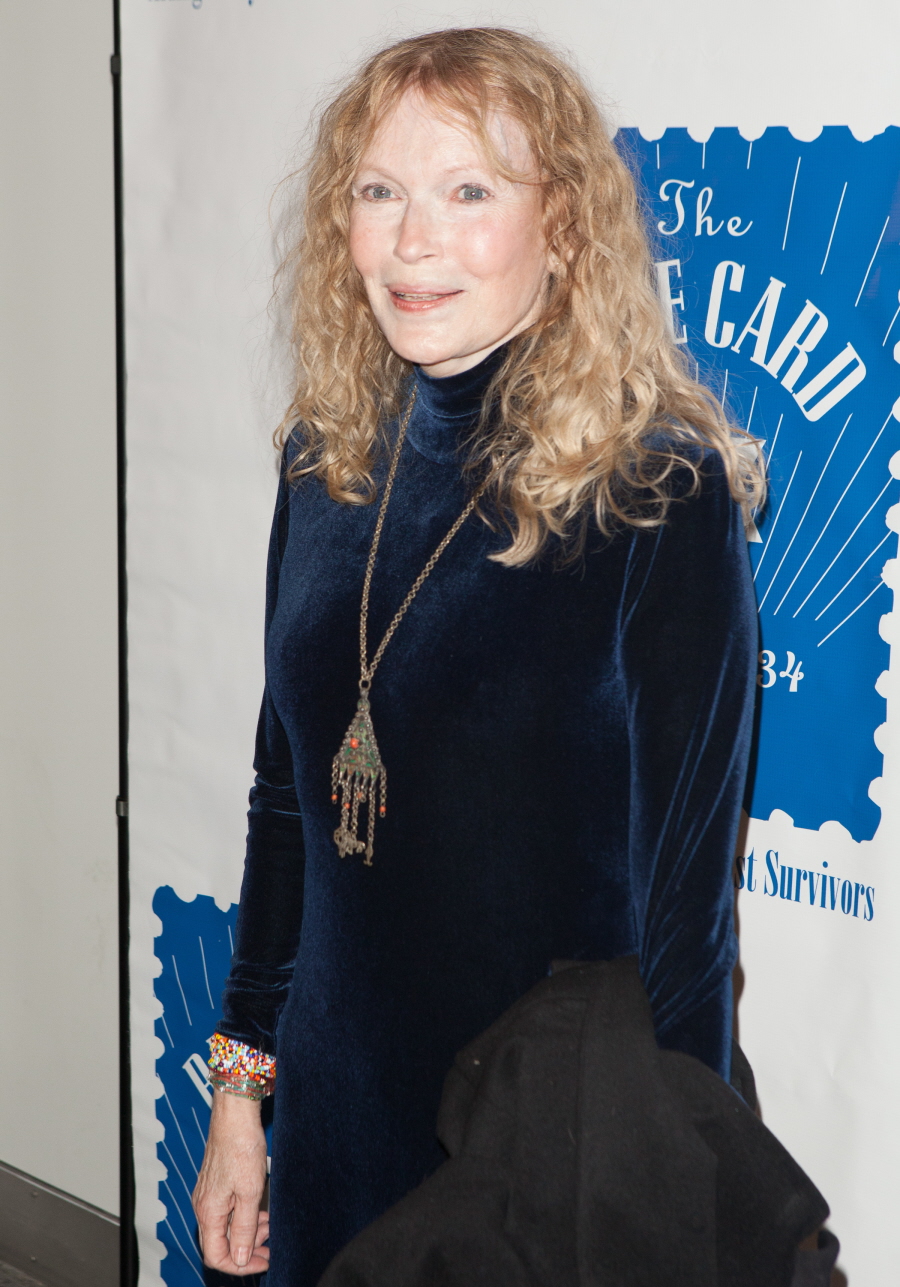 Photos courtesy of WENN.