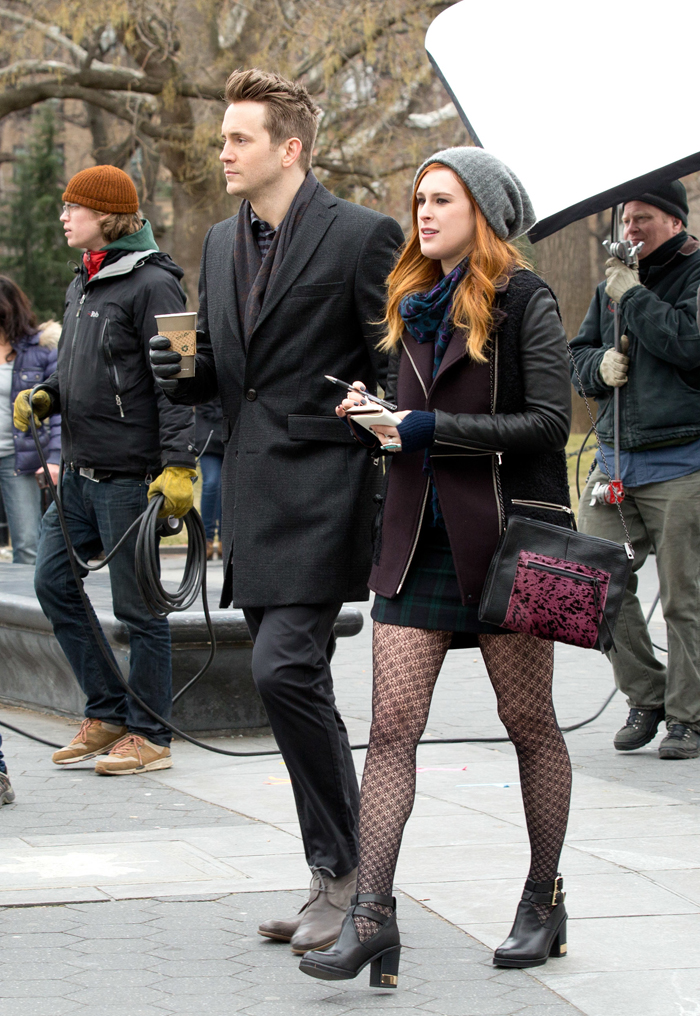 These are photos of Rumer Willis in NYC as she shoots her new television series, Songbyrd. The show was created by the makers of Smash and is based upon the career of epic songwriter Diane Warren (who has written ALL of these songs). That's interesting, but it's not what caught my attention with these photos.
I was first drawn in by Rumer's new and firey ombre look. Most of the time, ombre looks dated as a hairstyle. Sort of like someone decided not to get their roots done. In these pictures, the unusual orange tint fading to blonde is something that Rumer pulls off excellently. It seems quirky but not obnoxiously so. Rumer's outfit is also super cute. She's always had a great figure, and those fishnets show off her legs to perfection. Rumer's also young enough to pull off all that leather with a hipster-y hat on top.
Then I took a look at Rumer's surrounding cast members. There is a very cute dog (a golden retriever?) in the mix! Rumer's male co-star, Robert Hoffman, is also quite attractive. At first I thought he looked very Edward Cullen-y, but I investigated a bit and realized this guy is a professional dancer. He was on a few episodes of the 90210 reboot, but he's also been in a bunch of dancing roles. Robert also starred as the idiot boyfriend in Aliens in the Attic a few years ago. He was a great physical comedian in that role, so I'm interested to see what he's up to in this new show. Also … I think Rumer should get on that.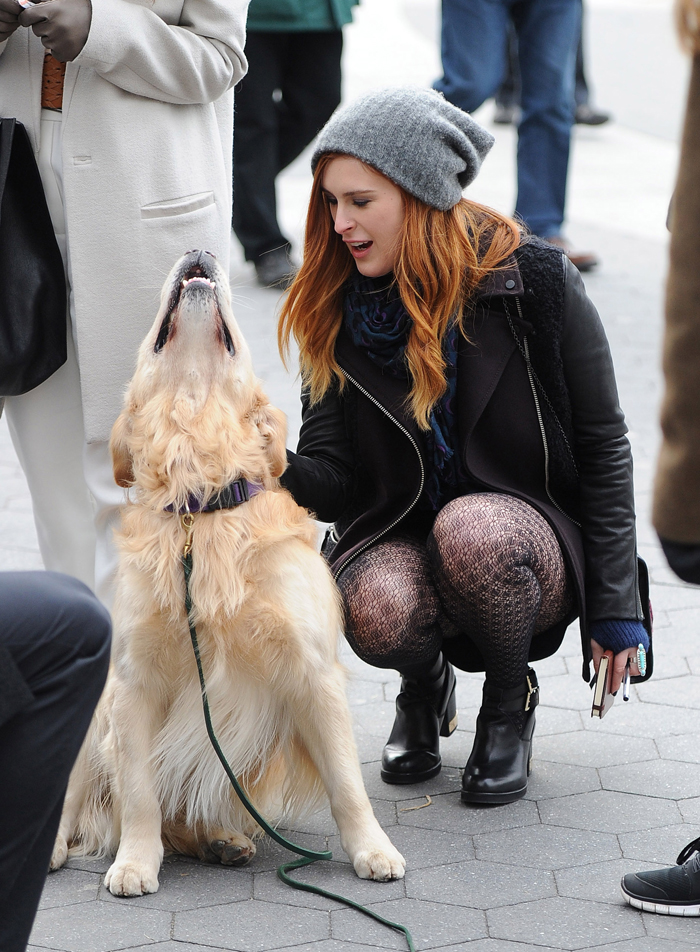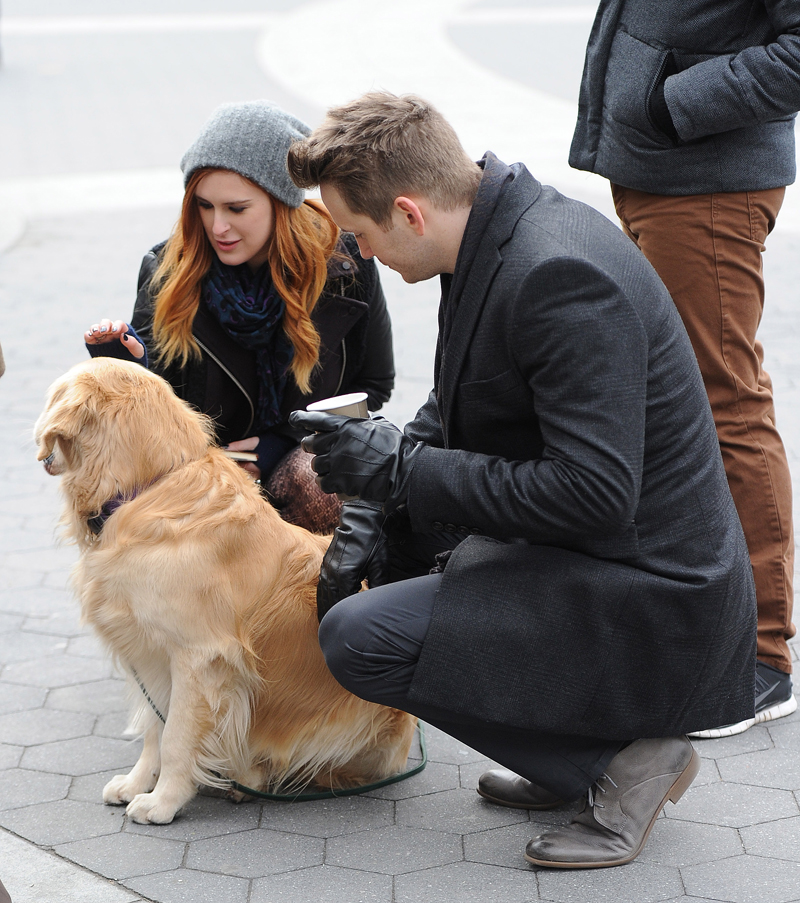 Photos courtesy of Fame/Flynet & WENN