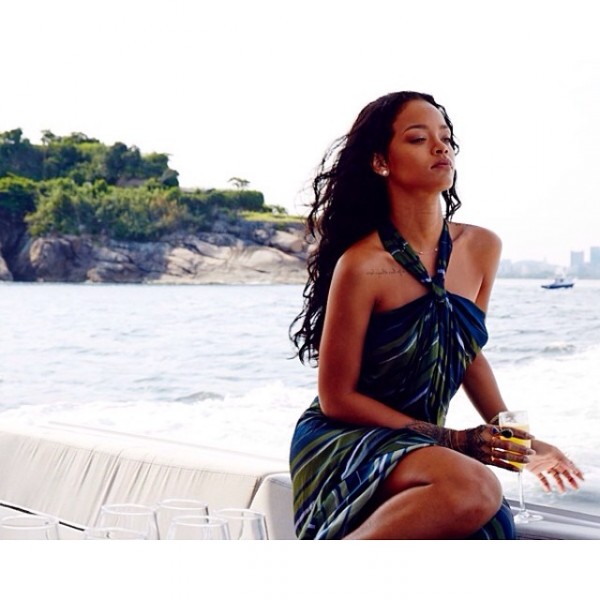 I wanted to talk about these photos from Rihanna's Instagram account. She's on vacation in Brazil and looks to be having an excellent time. Or at least she's spending most of her time posing for photos. I included a picture above and there are more, which show more skin, on her Instagram. One photo has her posing seductively while picking her own wedgie. Good thing she had the ocean to wash her hands off. I worry about these things.
This week's issue of Star discusses a "nasty feud" brewing between RiRi and Lena Dunham. I guess Lena talked a little bit of smack about Rihanna last year on Alec Baldwin's podcast, and Rihanna's still holding a grudge. Maybe:
Lena Dunham may be fashion's new It Girl but to Rihanna, she's public enemy No. 1! Lena landed herself on Rihanna's hit list when she publically blasted the pop star for reuniting with her violent ex. "She's had this amazing career," said Lena in an interview. "And then she gets back together with Chris Brown and posts a million pictures of them smoking marijuana together on a bed. And it cracks my heart in half."

But Rihanna is ready to crack open something else! "She doesn't think Lena had any right to talk about someone she doesn't know" explains the spy. "So when Girls producers wanted to use her song 'Talk That Talk' in a scene, it was with great pleasure that she turned Lena down."

But RiRi isn't done exacting her revenge. "Rihanna is vindictive, and so stirred up by Lena that she's told her team she wants to be at the next event Lena goes to so she can go off on her in person!"
[From Star, print edition, February 3, 2014]
I don't know if I believe all of this story. Lena did talk smack about Rihanna and Chris Brown on a prior occasion via Twitter:
Rihanna and Chris Brown's new duets make me want to go hide under Gloria Steinem's bed for 72 hours

— Lena Dunham (@lenadunham) February 25, 2012
Lena did have a point, and she invokes Gloria Steinem to get there. I always wondered why so-called feminists like Camille Paglia held up Rihanna as an example of erotic feminism because of the Chris Brown association. Then again — Lena's own feminism has been rightfully picked apart for her Terry Richardson connection. As far as I'm concerned, Lena and Rihanna are pretty close in that regard. One took back an abuser, and the other one publicly supported a documented sexual predator.
What gives me pause on this story is not knowing whether Rihanna even gives Lena a second thought. I feel like Rih would rather light up a doobie than plot revenge on the critical darling of Girls fame.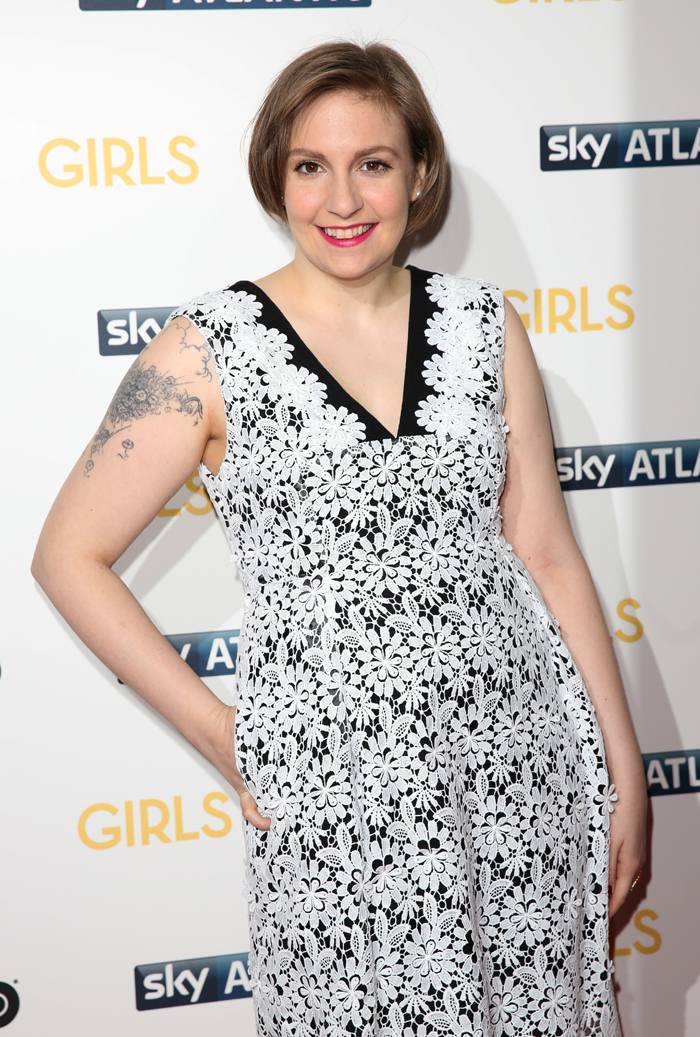 Photos courtesy of Fame/Flynet, WENN & Rihanna on Instagram