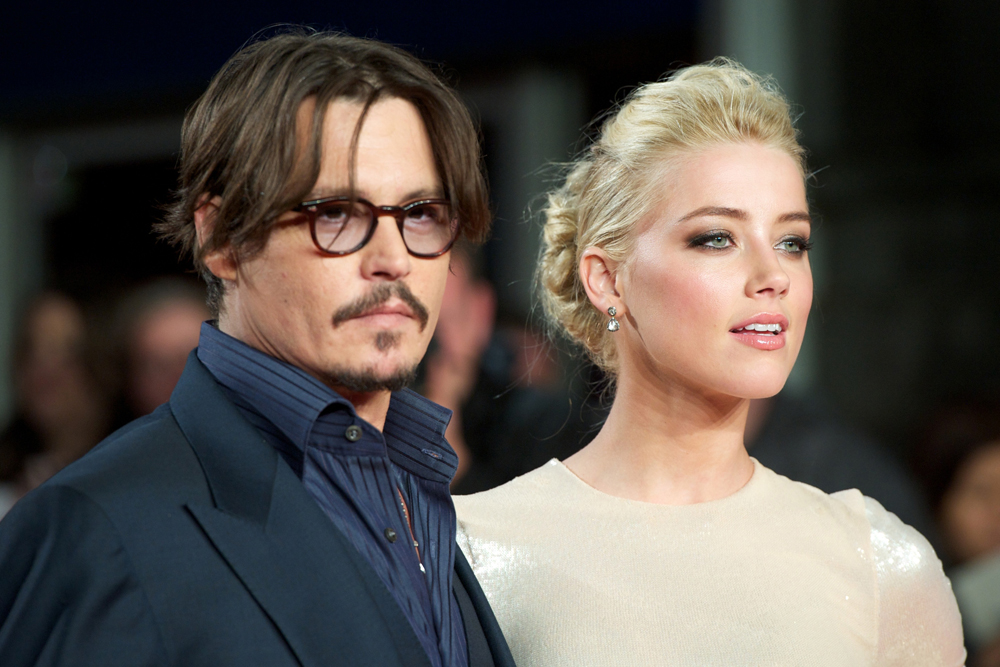 One week has passed since the engagement heard 'round the world between Johnny Depp, 50, and Amber Heard, 27. I know a lot of people make a huge deal about their age difference, and I agree it's kinda skeevy. At the same time, I look back fondly on age 27 and envy Amber for being there right now. I just don't understand why such a "free spirit" would want to chain herself to the next coming of Keith Richards. I probably shouldn't say that — it sounds terrible. Of course Johnny is still good looking and a charmer, but he and Keith are so much alike. There's a reason Keith played Jack Sparrow's dad in those silly Pirates movies. Speaking of which, I hope Amber doesn't mind pirate teeth because Johnny's preparing to suit up once gain.
There's a wee little story about Johnny and Amber's engagement in this week's issue of Star. Their take isn't really that notable except for the final two sentences:
His ex-girlfriend Vanessa Paradis recently debuted a drastic makeover, but all eyes are currently on the hand of Johnny Depp's current squeeze, Amber Heard. The 27-year-old beauty tried to hide a giant sparkler on That finger while grabbing dinner at L.A.'s Ago restaurant on Jan. 13, and it's because Johnny popped the question over the holidays! While some friends of the Transcendence actor, 50, remain wary of Amber's intentions, he refuses to be anything but devoted. "She's always wanted to be rich and famous," spills the source. "And she left a four-year relationship with a woman for him. But Johnny doesn't want to do anything that may turn her off, such as asking her to sign a prenup. He's crazy about her and has chased her for a long time."
[From Star, print edition, February 3, 2014]
Bad move, Johnny. I am not even questioning Amber's motives with this potential marriage here! You never know what's going to happen a decade or two down the line. Johnny should protect his fortune for his children's sake. If Amber is the type of person to be scared off by a prenup, then obviously she's not the person Johnny should marry. Oh well. He's completely smitten with her and is probably only thinking with his wang.
As a side note, Amber's first agent has talked to People about his former client. Jeff Nightbyrd says, "Very early Amber understood beauty only opens the door of opportunity. She wanted the ability to grab the opportunity by the throat and prove she had the substance to back up her looks. I would argue Amber Heard is a Katharine Hepburn in a different kind of body." Austin Film Society must agree. They're bestowing Amber with the 2014 "Rising Star" award. Even though she's been kicking around in Hollywood for over a decade.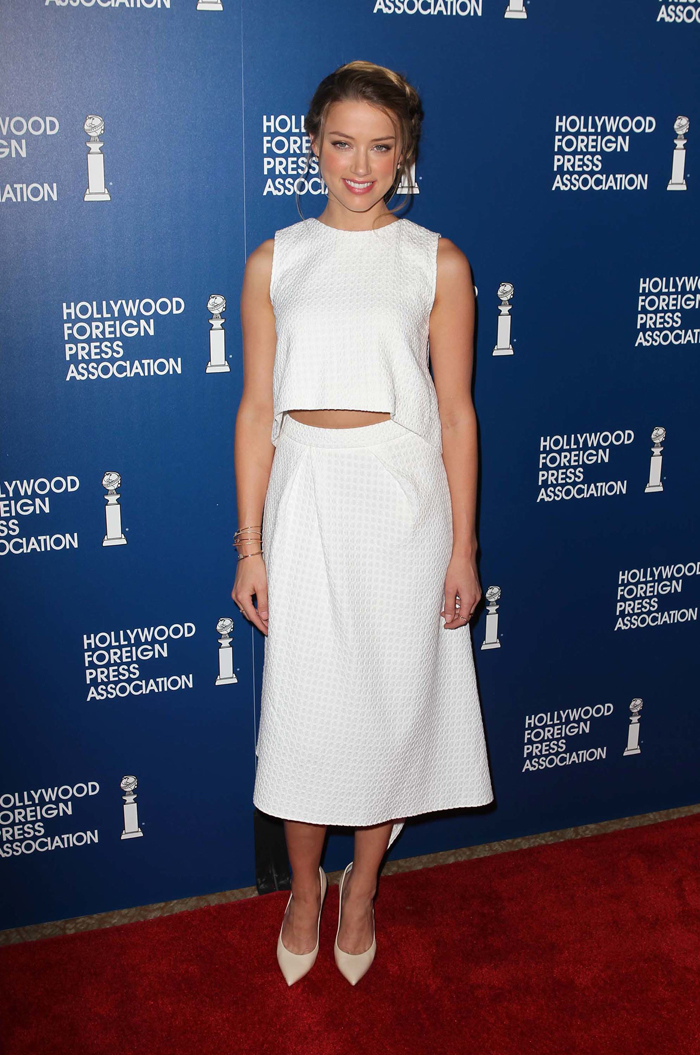 Photos courtesy of Fame/Flynet & WENN