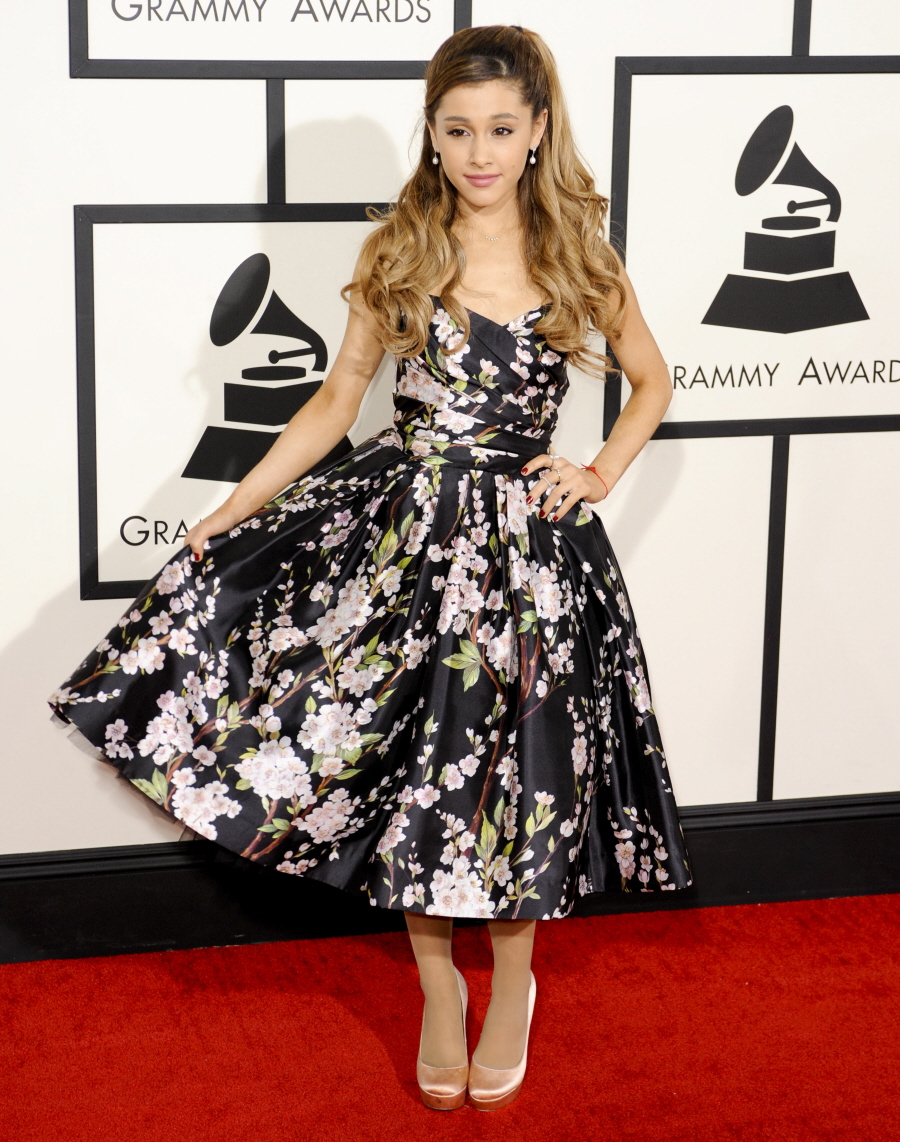 I actually had to go back and look at my Twitter feed from the Grammys just to make sure I didn't say anything insulting about little Ariana Grande. I didn't, sort of. I watched E! Red Carpet and after I saw Ariana's interview, I only tweeted this: "Ariana Grande needs to work on her sound byte skills." Because it's true. It was a gentle criticism about a part of her job now as an entertainer, because the red carpet interview was unmemorable save for the fact that I was like, "Uh, what is she even talking about?" I guess it was also notable because Ariana looked like she was about to cry on camera (but I kind of thought that was part of her shtick).
I bring this up because apparently someone, somewhere tweeted something derogatory about Ariana's Grammys dress, this floral Dolce & Gabbana. I didn't have a problem with the dress – I mean, it's a pretty standard look from D&G, but it suits her. My big problem was with those car wreck satin bridesmaid's shoes. Ugh. Anyway, Ariana apparently checked her Twitter while she was on the red carpet (??), and she almost cried when she read something mean about her look:
Ariana Grande was almost bullied off the Grammys red carpet. The songbird had a bit of a "freak out" when she arrived at the Staples Center yesterday afternoon, sources exclusively tell me. Grande, 20, was seen practically in tears as her handlers buzzed around trying to get the situation under control.

So what happened?

Turns out a blogger took to Twitter to slam Grande for how she looked.

"She's still not completely comfortable on carpets and she made the mistake of looking at Twitter," one source said. "This blogger attacked her dress but also went after her hair and then more people started piling on. It was just mean. Ariana was like, 'Why am I even here?'"

Thankfully, Grande was able to move on. And we must say, we think she stunned on the carpet in a $9,000 black and flowered Dolce & Gabbana dress.

Grande's extension-filled hairstyle has a been a sticking point for the former Nickelodeon star. In fact, just a few days ago, she took to Instagram to explain the reasons behind what has become her unintended signature coiffe.

She said in her post that her years on the small screen "completely destroyed" her tresses. "I had to bleach my hair and dye it red every other week for the first four years of playing Cat," Grande wrote, referring to her sitcoms Victorious and Sam & Cat. "I wear extensions but I wear it in a ponytail because my actually hair is so broken that it looks absolutely ratchet and absurd when I let it down."

She continued, "So as annoying as it is for y'all to have to look at the same hairstyle all the time, it's all that works for now (and I'm comfortable for the first time in years). And trust me, it's even more difficult for me to have to wait forever for my natural hair to grow back and to have to wear more fake hair than every drag queen on earth combined. So PLEASE gimme a break about the hair (or just don't look at me lol). IT'S JUST HAIR AFTER ALL."

Our Grammys source said, "Ariana has learned not to look at Twitter . She's young. She's learning to grow thicker skin."

Grande's rep could not be reached for comment.
Growing a thicker skin… sure. Being a professional and dealing with criticism in a mature way is a great skill to have. But surely there's a bigger problem here? Like, the fact that Ariana is checking her Twitter on the red carpet of the Grammys? Will her handlers tell her to stop doing that, perhaps? I realize that "the kids" are all about the social media at all times, however inappropriate, but is it too much to say: "You're being photographed by a million cameras all at once and you're at this huge event so maybe put down the phone and stop running searches on yourself and looking to see what people are saying about you?"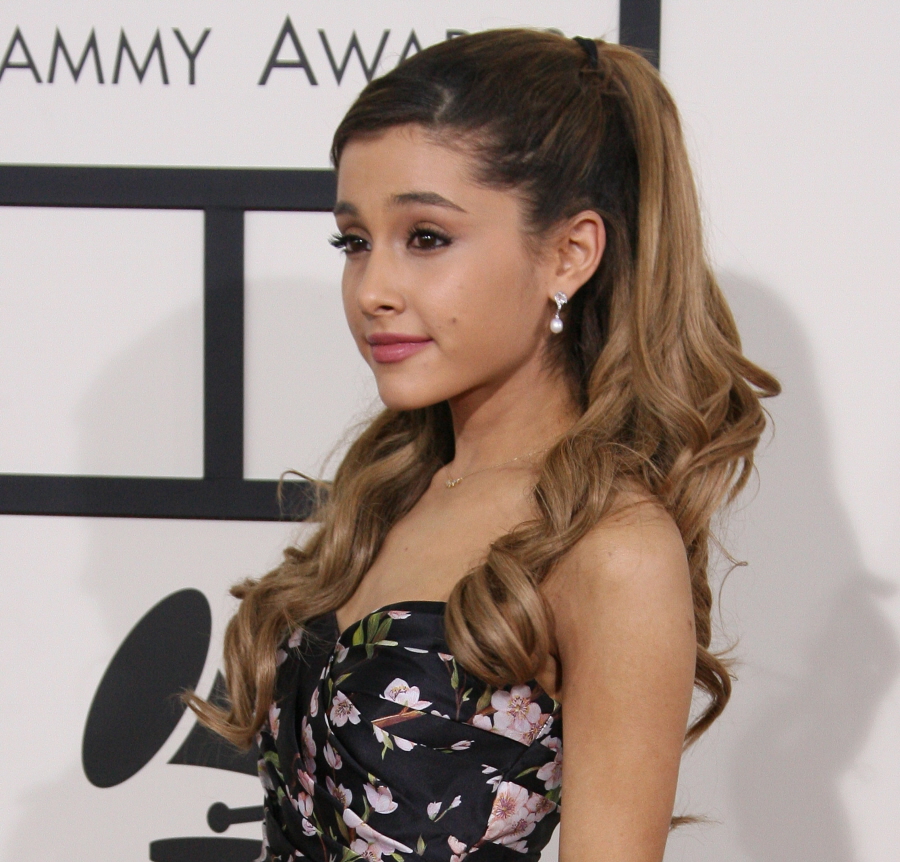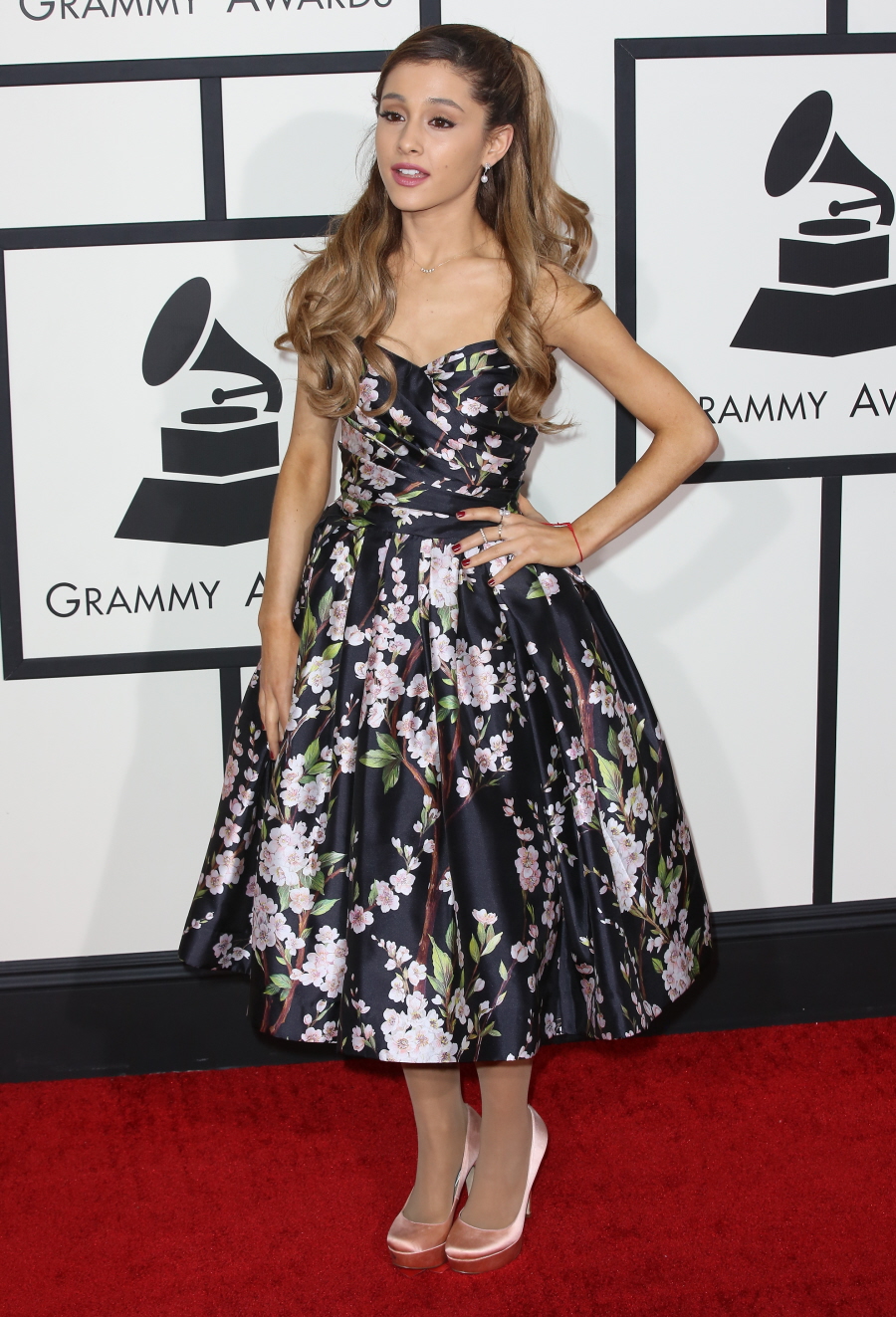 Photos courtesy of WENN.