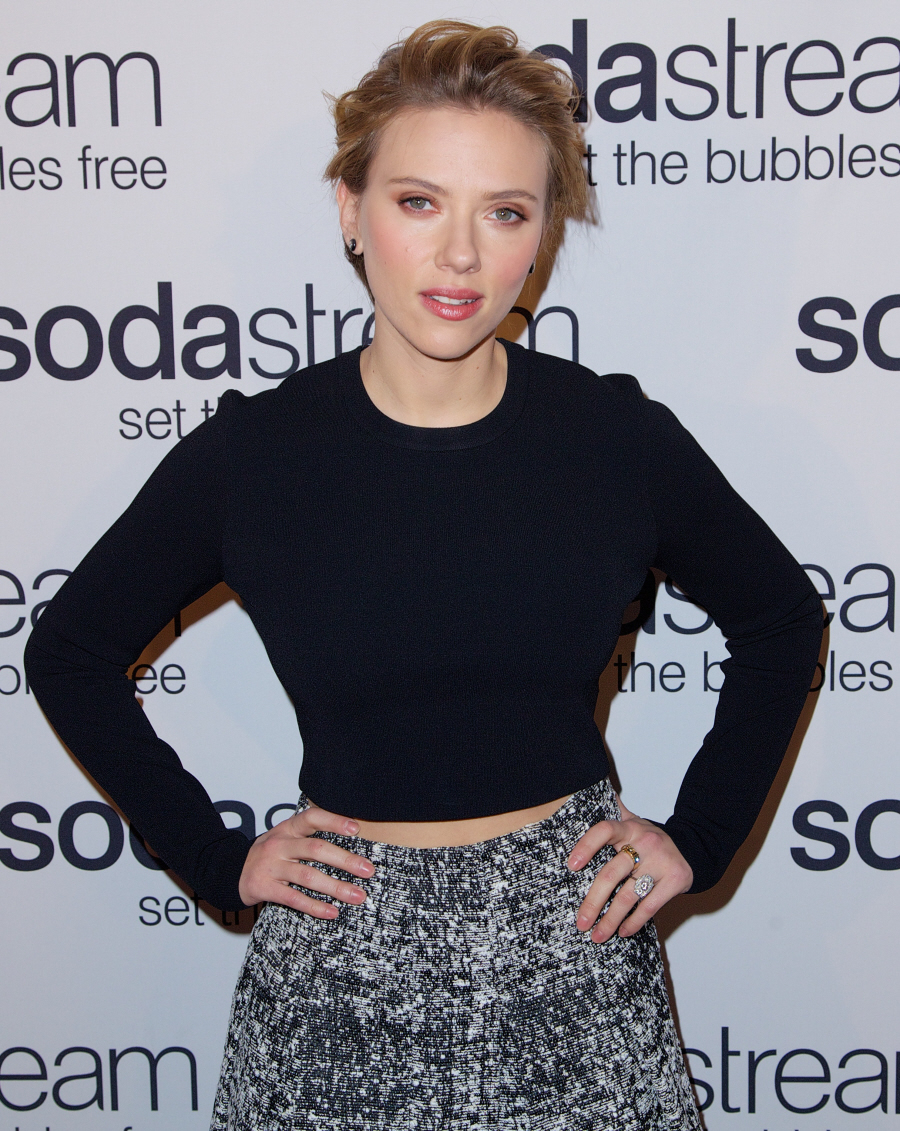 As we discussed last week, Scarlett Joahnsson has yet another side-gig. Most of her career these days is a side-gig – she is now or has been "the face" of about ten brands in the past five years. This month's side-project is an endorsement deal with SodaStream. ScarJo apparently LOVES SodaStream and she's always been a fan and now they're paying her to talk it up. So, good business all around. ScarJo's SodaStream was supposed to debut during the SuperBowl on Sunday, but now it looks like the commercial might get pulled… or censored. Watch it and see if you can figure out the problem:
Do you know why it had to be censored? Because Scarlett say "Sorry Coke and Pepsi" at the end. Fox (the network airing the SuperBowl) has deemed this "unsuitable" – probably because Coke and/or Pepsi have bought a lot of SuperBowl air time already and because Pepsi sponsors the Half-Time show? Well, SodaStream CEO Daniel Birnbaum told USA Today that Fox refused to run the ad "because they're afraid of Coke and Pepsi… What are they afraid of? Which advertiser in America doesn't mention a competitor? This is the kind of stuff that happens in China. I'm disappointed as an American." Pepsi and the Fox people declined to respond, but Coke offered this statement: "I can confirm we did not pressure Fox. Other than that, we don't comment on our competitors' efforts." Ah, so Pepsi was pissed. Noted.
Meanwhile, ScarJo is being criticized on a different front – apparently, SodaStream has a factory in the disputed and controversial West Bank territory. ScarJo is a goodwill ambassador for Oxfam, and Oxfam opposes Israeli businesses using the West Bank as commercial space. ScarJo answered the criticism last week, saying in part: "I remain a supporter of economic cooperation and social interaction between a democratic Israel and Palestine. SodaStream is a company that is not only committed to the environment but to building a bridge to peace between Israel and Palestine, supporting neighbors working alongside each other, receiving equal pay, equal benefits and equal rights. That is what is happening in their Ma'ale Adumim factory every working day." You can read more about that controversy here. I actually thought her statement was very smart and realistic.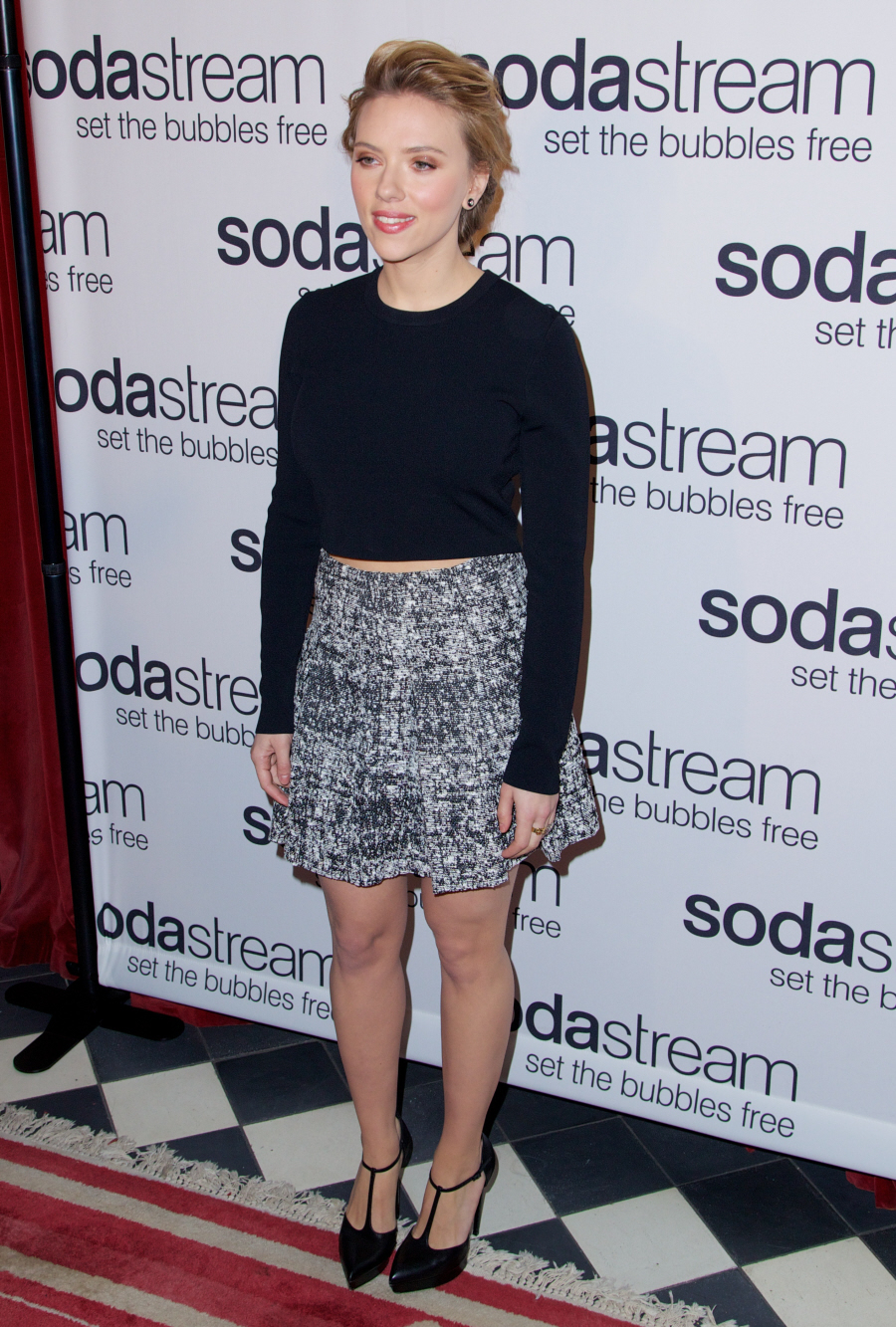 Photos courtesy of WENN.