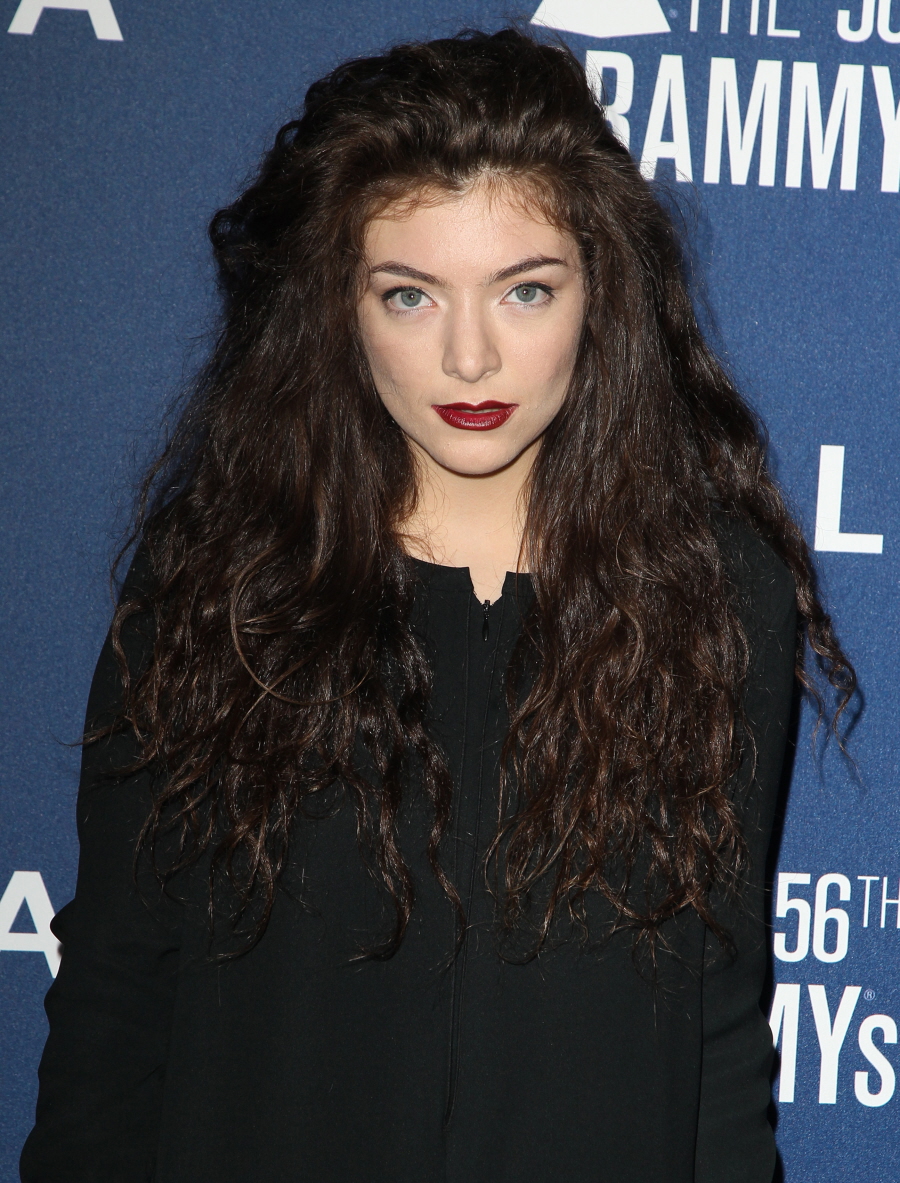 Did you know there are Lorde Birthers? It's true. If you're unaware of this "birther" phenomen, then you live a wonderful life. "Birthers" are people who don't believe a particular person is telling the truth about where or when they were born, and those non-believers demand to see the birth certificates. And when the birth certificates are provided, Birthers then go off on an even more insane tangent about how the birth certificate was falsified. The most famous Birthers are those people who question whether President Obama was REALLY born in Hawaii in 1961. Even after he released the long-form birth certificate, people still question it.
As for Lorde, I don't think anyone is saying she wasn't born in New Zealand. Lorde Birthers just believe that she's not really 17 years old, that she's actually quite a bit older. Well, Lorde Birthers will have to eat their words! Her birth certificate has been released (by The Hairpin) and for real, she's only 17 years old and she only turns 18 in November. The evidence:

So, will this be the end of speculation? Of course not. But I'm glad that some people are having fun with it: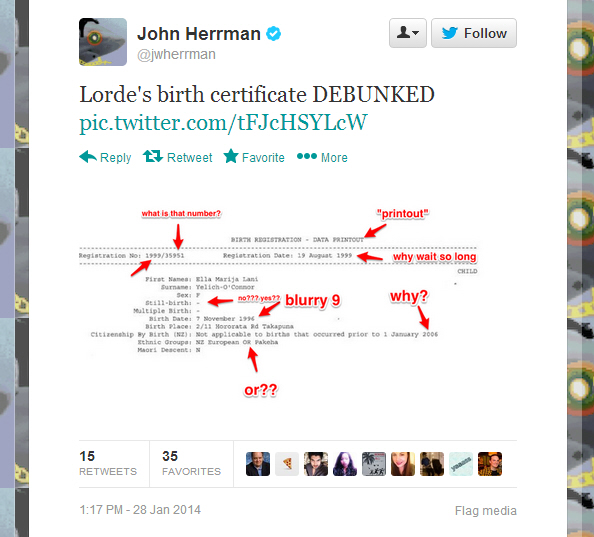 It's all fun and games until people start boycotting Lorde's concerts whilst holding signs saying "go back to Kenya!"
Also, something nice – after the Grammys, Lorde flew back home to KENYA New Zealand. She received a hero's welcome, and she took out a full-page ad so the New Zealand Herald would print out her hand-written thank you note to all of her fans for supporting her and helping her win two Grammys.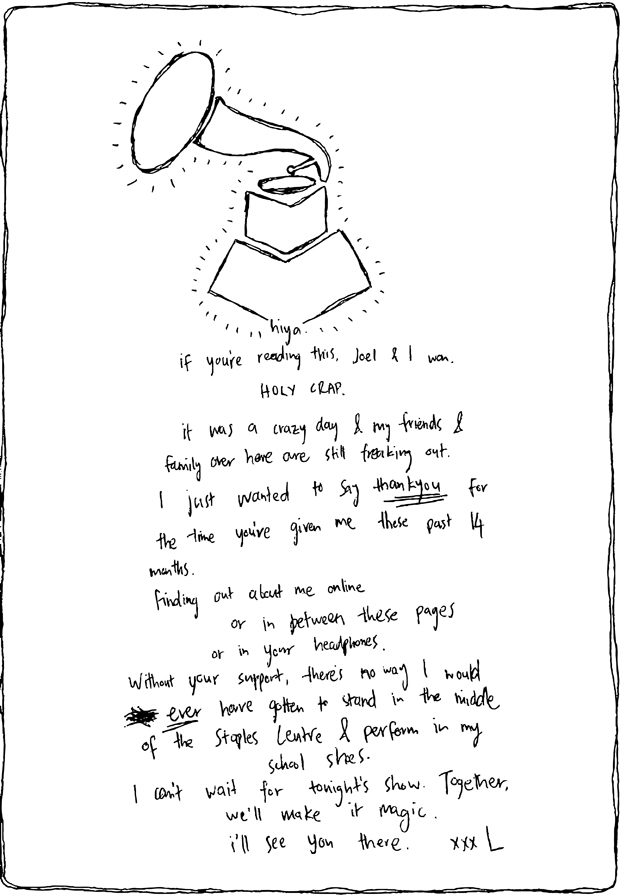 Photos courtesy of The Hairpin, WENN.