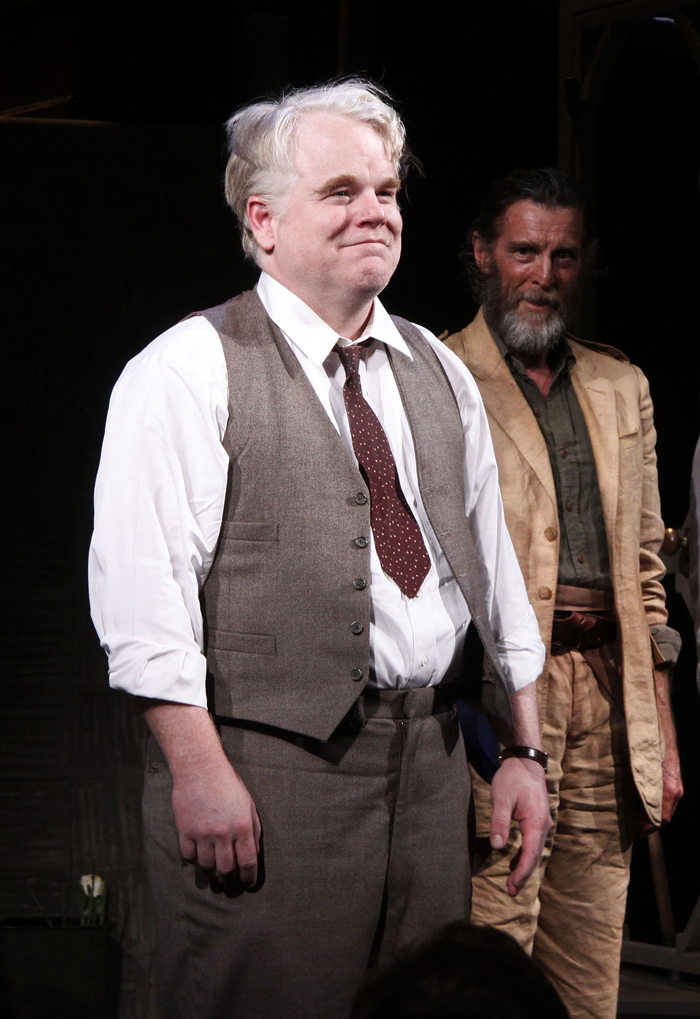 This is some terribly unfortunate news. Philip Seymour Hoffman has been found dead in his NYC apartment at the age of 46. Details are still coming forth, but it definitely looks like drugs were involved in his death. Just last May, we learned how Hoffman detoxed for 10 days to get clean from heroin and prescription drugs. Hoffman was very open during a 60 Minutes episode about how his pill habit had carried on for decades, but he only did heroin for about a week before realizing he needed help. Within a few weeks, Hoffman detoxed and was back to work.
In a sad ending to this story, Hoffman has apparently lost the battle with his addictions. These are only the initial details, but he was found this morning at his home with a needle in his arm. That detail is slightly gruesome but incredibly tragic as well. Hoffman was a riveting presence onscreen, and this is such a waste:
Oscar-winning actor Philip Seymour Hoffman was found dead of an apparent drug overdose – in the bathroom with a hypodermic needle still in his arm – inside a Greenwich Village home on Sunday morning, cops said.

A personal assistant found Hoffman's body in an apartment at 35 Bethune St. and called 911 around 11:30 a.m, sources said.

Cops are at the scene and are investigating, sources said.

In 2006, Hoffman publicly admitted that he nearly succumbed to substance abuse graduating from NYU's drama school, but got sober in rehab.

"It was all that (drug as alcohol), yeah. I was anything I could get my hands on…I liked it all," he told 60 Minutes as the time.

Last year, Hoffman reportedly checked himself into rehab again for ten days after relapsing in 2012.

TMZ said he began using prescription pills, then snorted heroin for about a week before realizing he needed help.
[From NY Post]
Hoffman leaves behind three children and an extremely prolific career. Although Hoffman struggled with substance abuse in his private life, he was (by all accounts) nothing less than a total professional on film sets. He's won an Oscar (for Capote) and delivered so many wonderful performances in films like Scent of a Woman, Boogie Nights, Magnolia, and The Talented Mr. Ripley. Young fans know him best as Plutarch Heavensbee in the Hunger Games movies (Mockingjay 2 hasn't wrapped yet). He will be missed by all who were exposed to his great talent.
Update: People Magazine has more sad details here. The family has also released a statement: "We are devastated by the loss of our beloved Phil and appreciate the outpouring of love and support we have received from everyone. This is a tragic and sudden loss and we ask that you respect our privacy during this time of grieving. Please keep Phil in your thoughts and prayers."
Update: Lionsgate, the studio behind the Hunger Games movies, has issued a statement as well: Philip Seymour Hoffman was a singular talent and one of the most gifted actors of our generation. We're very fortunate that he graced our Hunger Games family. Losing him in his prime is a tragedy, and we send our deepest condolences to Philip's family." At the time of his death, Hoffman still had seven days of filming to complete his role in the Mockingjay films.
Update: The NYT reports that Hoffman was found by his good friend, David Katz, who was quoted as saying, "I saw him last week, and he was clean and sober, his old self. I really thought this chapter was over."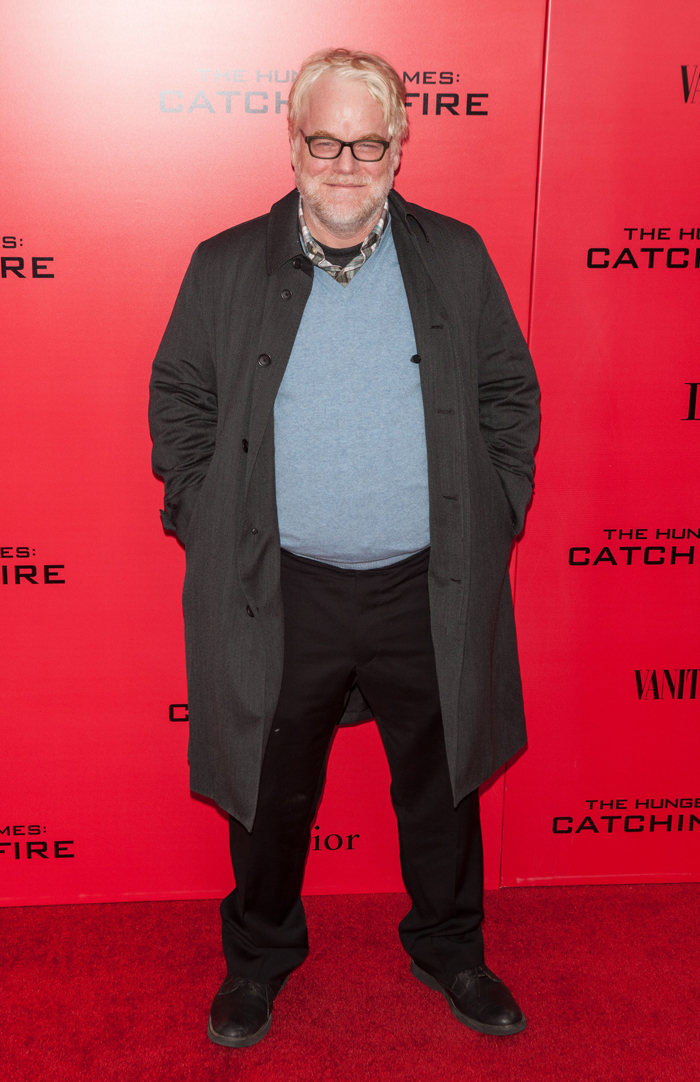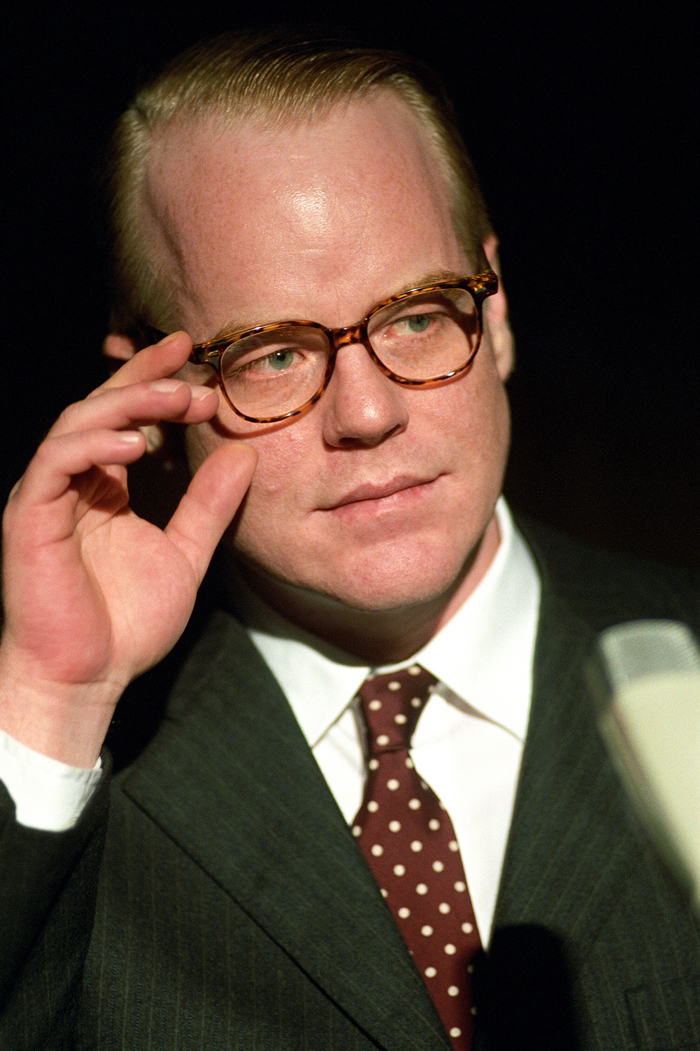 Photos courtesy of WENN