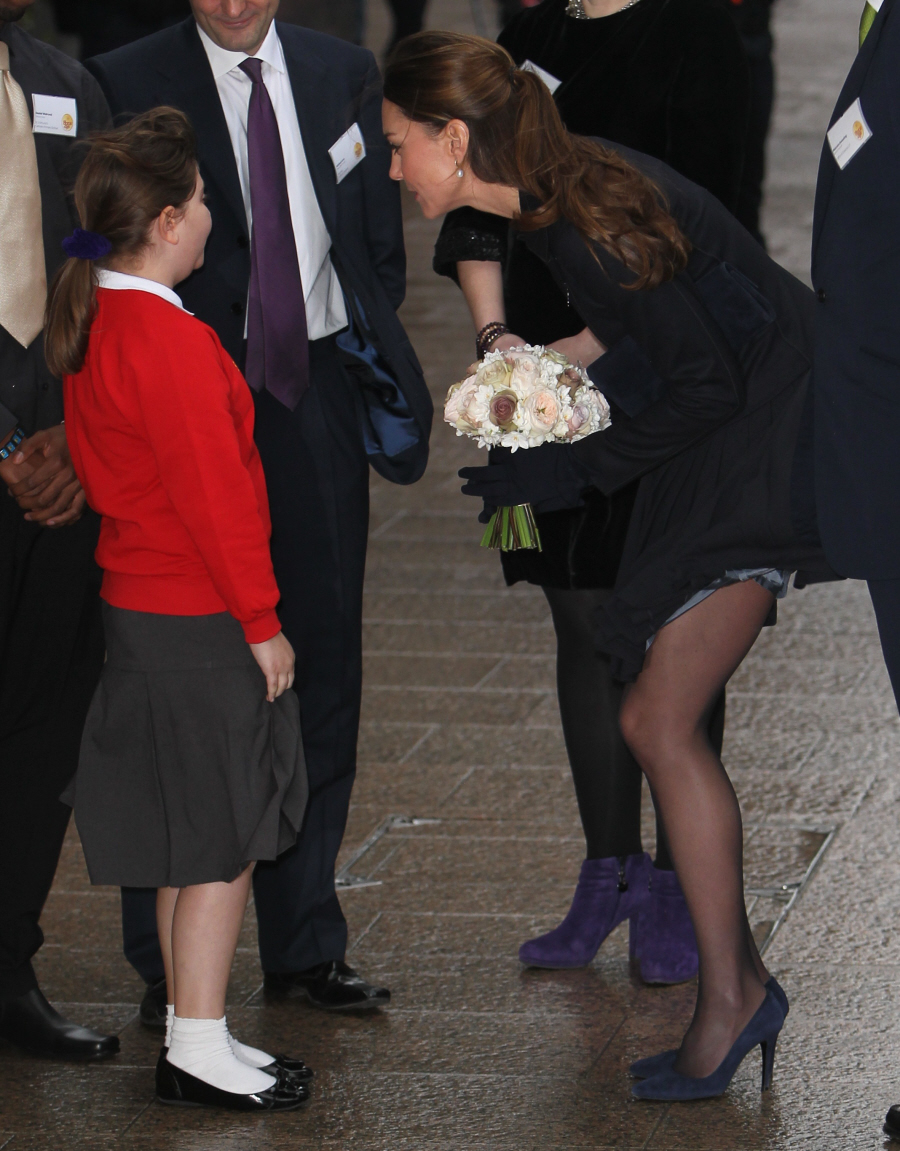 The Mail had an interesting piece over the weekend on a new "regal" makeover for Duchess Kate. I sort of overlooked the story because I thought it sounded like typical Middleton-family PR, but as it turns out… not entirely. You can read the full piece here. The basics, plus some subtext: the Queen is really tired of Duchess Kate dressing like a college girl in short shirts and cheap jewelry. The Queen has ordered her personal dresser to attend to Kate so that Kate will wear more age-appropriate and royal-appropriate clothes, starting with Kate and William's upcoming tour to Australia and New Zealand:
It is three decades since Princess Diana, with a single stroke of fashion genius, took a former colony captive. In Melbourne in 1988, she paired an off-the-shoulder gown of glimmering turquoise with a strap of art-deco emeralds worn not as a choker – but as a bandeau across her forehead. She did so, it is said, because she had sunburn on her back. Nonetheless, the iconic image of stylish, youthful, modern Monarchy made global headlines and bewitched a generation of Australians who went on to vote 'No' in an independence referendum in 1999.

Those jewels from the Delhi Durbar Parure – a collection of Indian gems gifted to the Royals in 1911 – had been passed from Royal hand to Royal hand by Queen Mary to The Queen Mother and then to the Queen who gave them to Diana as a wedding gift. They are also, appropriately, known as the Cambridge emeralds. Now, The Mail on Sunday can reveal that the Duchess of Cambridge – who wears her late mother-in-law's sapphire engagement ring – will be packing precisely these kinds of jewels in April when she sets out in the footsteps of Diana on a tour Down Under.

It is part of a subtle but significant regal makeover supported by the Queen. The Duchess will deploy a couture wardrobe of day dresses with lower hemlines than she has previously favoured. She will be encouraged to wear the tiaras favoured by the Queen and Queen Mother and an aide is being lined up to help with her wardrobe.

Meanwhile, Her Majesty has offered the services of her most trusted member of staff, her personal dresser Angela Kelly, to help Kate prepare for her trip. She has been tasked with assisting Kate to select statement jewelry and gemstones from the Queen's personal collection. This forms part of a deliberate move to shift the Duchess's image from High Street to high end, timeless Royal elegance – without losing her freshness and informality.

Ms Kelly is in a unique position to advise the Duchess, having dressed the Queen for hundreds of overseas tours and engagements during the past 20 years. As personal assistant, adviser and curator to the Monarch, her knowledge of wardrobe protocol is unrivalled.

'Angela has been asked to start selecting jewels ahead of the trip,' says a Palace source. 'She knows most of the pieces in the Queen's private collection. Her understanding is crucial because this trip will be about Kate appearing more Royal than ever – you can expect to see a lot more tiaras and the Queen will be watching closely.'

Kate is likely to require up to four outfits a day for the three-and-a-half- week trip and her clothes need to convey her status as the wife of one heir to the throne and the mother of another. The Duchess is understood to have already spoken to favoured designers including Alexander McQueen and Alice Temperley, who are designing bespoke gowns and day dresses.

Meanwhile, the frilled, girlish frocks she likes have been outlawed in case they detract from the newly grown-up image she needs to project and also to prevent any wardrobe malfunctions – such as that at Calgary airport in Canada in 2011 when a gust of wind caught the skirt of the Duchess's short yellow dress and flashed her underwear to the world.

Statement jewels from the Queen's personal collection are being selected for the Duchess to reinforce her sense of majesty. Among those believed to be under consideration is a diamond and ruby brooch in the form of a hibiscus flower, one of the unofficial emblems of Australia.

The Mail on Sunday understands that Kate has asked her personal hairdresser Amanda Cook Tucker to accompany her to Australia. Ms Cook Tucker has recently undergone training in the art of attaching a tiara – so that she can style Kate's hair more formally. Miss Cook Tucker came to prominence when she did Kate's hair before the Duchess emerged from hospital with newborn Prince George last July. She also travelled with the Cambridges on their 2012 trip to South-East Asia and the Pacific.

According to the Duchess's spokesman, the couple's entourage will be a similar size to previous tours. 'It's too early to explain what the tour party will be,' the spokesman said. 'We are still a long way off from finessing the details for the tour.'
Fascinating, isn't it? Taken with Prince Charles' decision to consolidate press offices with Buckingham Palace, Kensington Palace and St. James Palace, it's feeling more and more like William and Kate are going to be on tighter leash from here on out. Or is that just a pipe dream? It feels like Charles and the Queen might disagree on this – the Queen wants Kate to begin taking her responsibilities seriously, and to stop twirling her hair and flashing her duchess beav. Charles just wants everyone to stop paying attention to anyone but him. Well, at the very least, it will be good to see Kate wearing longer skirts. If that's all that comes of this, that's something positive.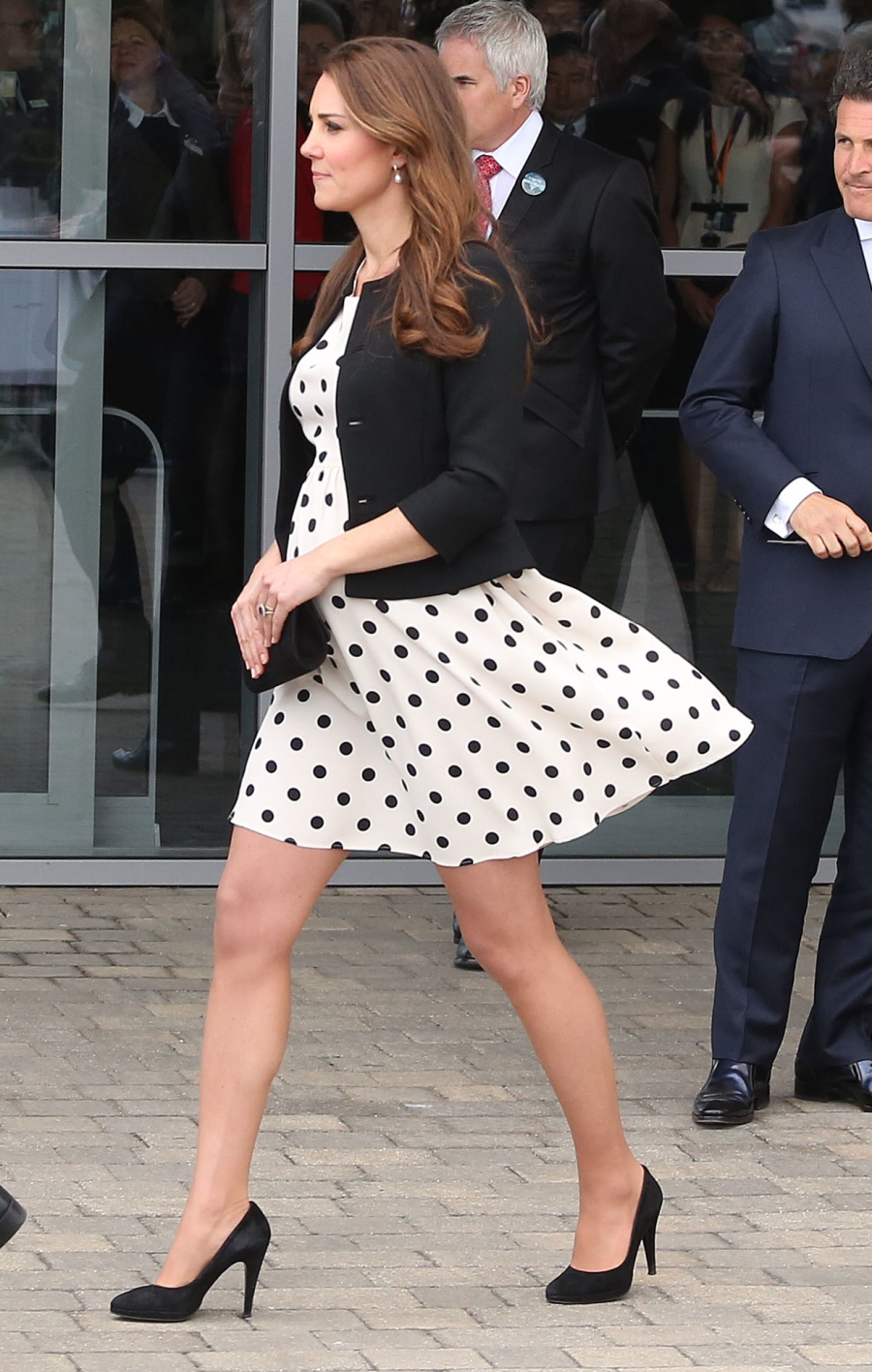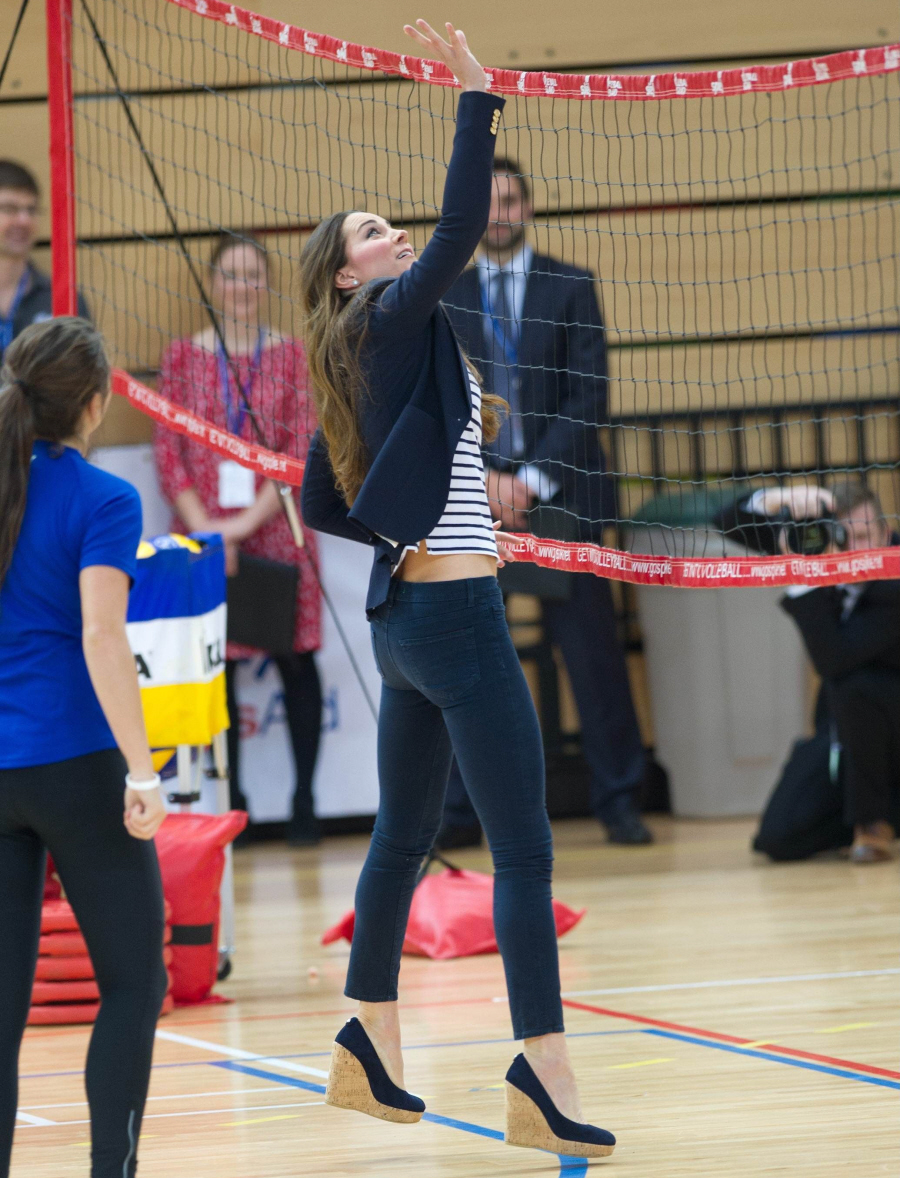 Photos courtesy of WENN.