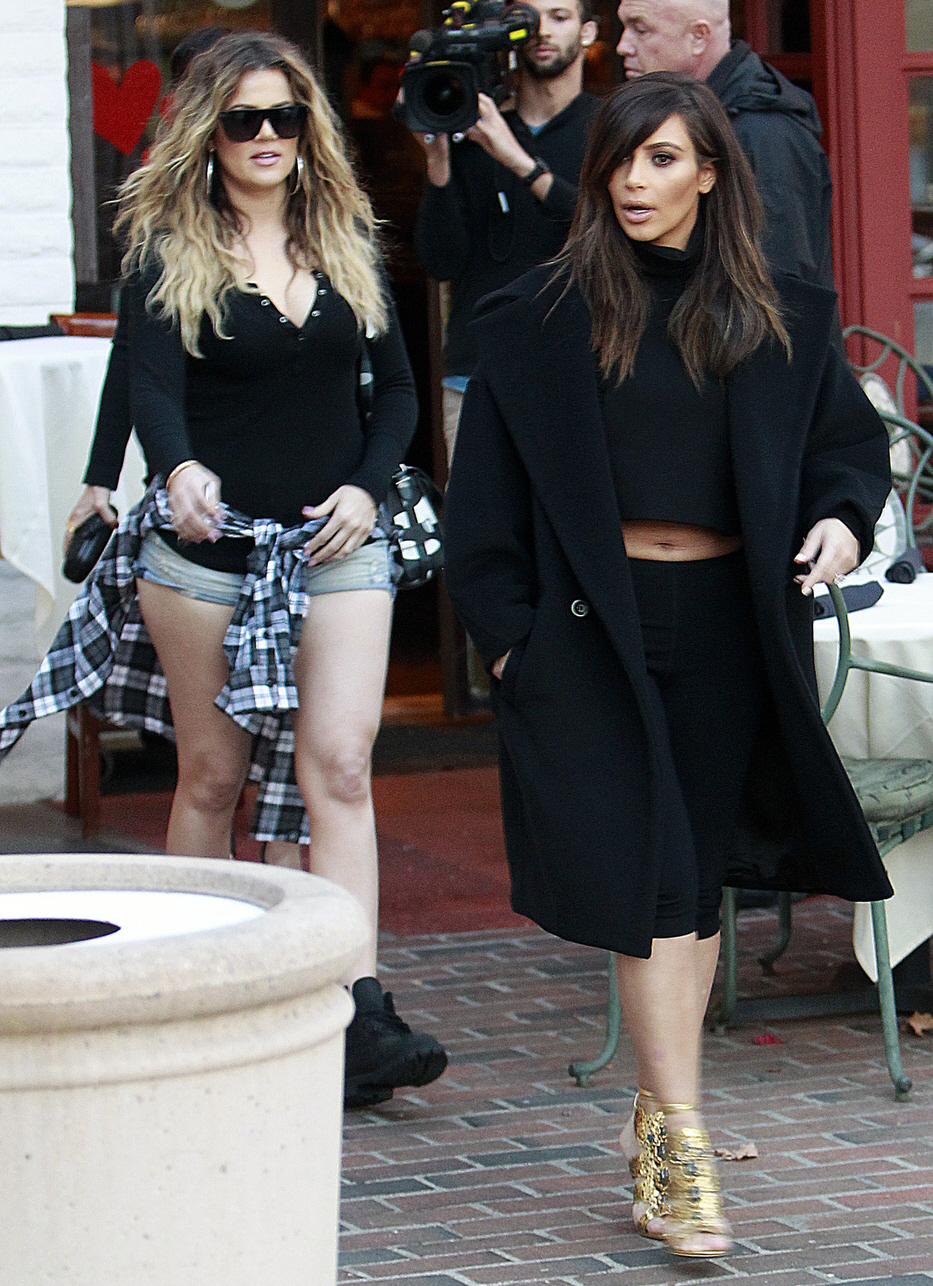 Here are some photos of Kim Kardashian out and about in LA on Tuesday. Ha, I do not understand that outfit whatsoever. She's wearing Capri leggings, a midriff-bearing crop top, fancy gold/bejeweled heels and a heavy winter coat. WTF? It's like she was putting on her workout clothes and she decided to go for a blowout and then to lunch instead of the gym. Of course, Khloe's outfit is no better. Khloe, girl, just say no to Daisy Dukes. Forever. As for Kim… Us Weekly has some new details about the wedding plans:
Date swap! Kim Kardashian and Kanye West have decided to push up their wedding date, sources confirm in the latest issue of Us Weekly. The brunette-again reality star, 33, and Yeezus rapper, 36, initially planned to get hitched in July, but are now pushing their Parisian nuptials up to May.

"North will have a large role in the wedding!" one insider tells Us of the couple's 8-month-old daughter. Another source says the two have been planning "lots of events leading up to the big day" for their guests.

The date was changed because Kim hopes to get pregnant this year and doesn't want to be with child when she walks down the aisle.

"The goal now is to start trying after they get married," explained a source.

Kardashian and her fiance visited the City of Light several weeks ago, where they toured Versailles after dark, attended a dinner hosted by legendary designer Azzedine Alaia and tended to business. "I'm not telling where or the date, but I think it's kind of obvious it's in Paris," the bride-to-be told Jimmy Kimmel on Jan. 23 of the location.

West, who owns an apartment near the famed Champs-Élysées, has taken a hands-on approach while planning his upcoming wedding to the E! standout. "Kim isn't totally pumped about a huge wedding," one insider tells Us of the twice-divorced reality star. "But she's going along with it."

While the rapper has been actively involved in planning various aspects of the wedding, Kardashian knows what she wants when it comes to wedding wear: "She'll do one dress change," a pal tells Us.
Apparently, Kim has tried to tell Kanye that after the Kris Humphries disaster, she doesn't want a big to-do, but Kanye is insisting on making the wedding crazy-lavish and one source says: "Kim isn't totally pumped about a huge wedding. But she's going along with it." Other sources claim that Kanye is demanding that everything be very ornate "from the invitations to the cake" and "It's already become a circus." Here's my absolute favorite detail: Kim wants to wear a TIARA. Because she's American royalty, y'all. She wants a tiara just like the Cartier Halo tiara that Duchess Kate wore for her wedding day. I'm telling you… Kim keeps pushing the comparison to Duchess Kate and I'm really feeling it.
Anyway, I kind of hope they do get married sooner rather than later, but I really don't believe Kim is in any rush to get pregnant again. She HATED being pregnant. She's even said that. I hope Kanye is prepared to wait a while for his second behbeh.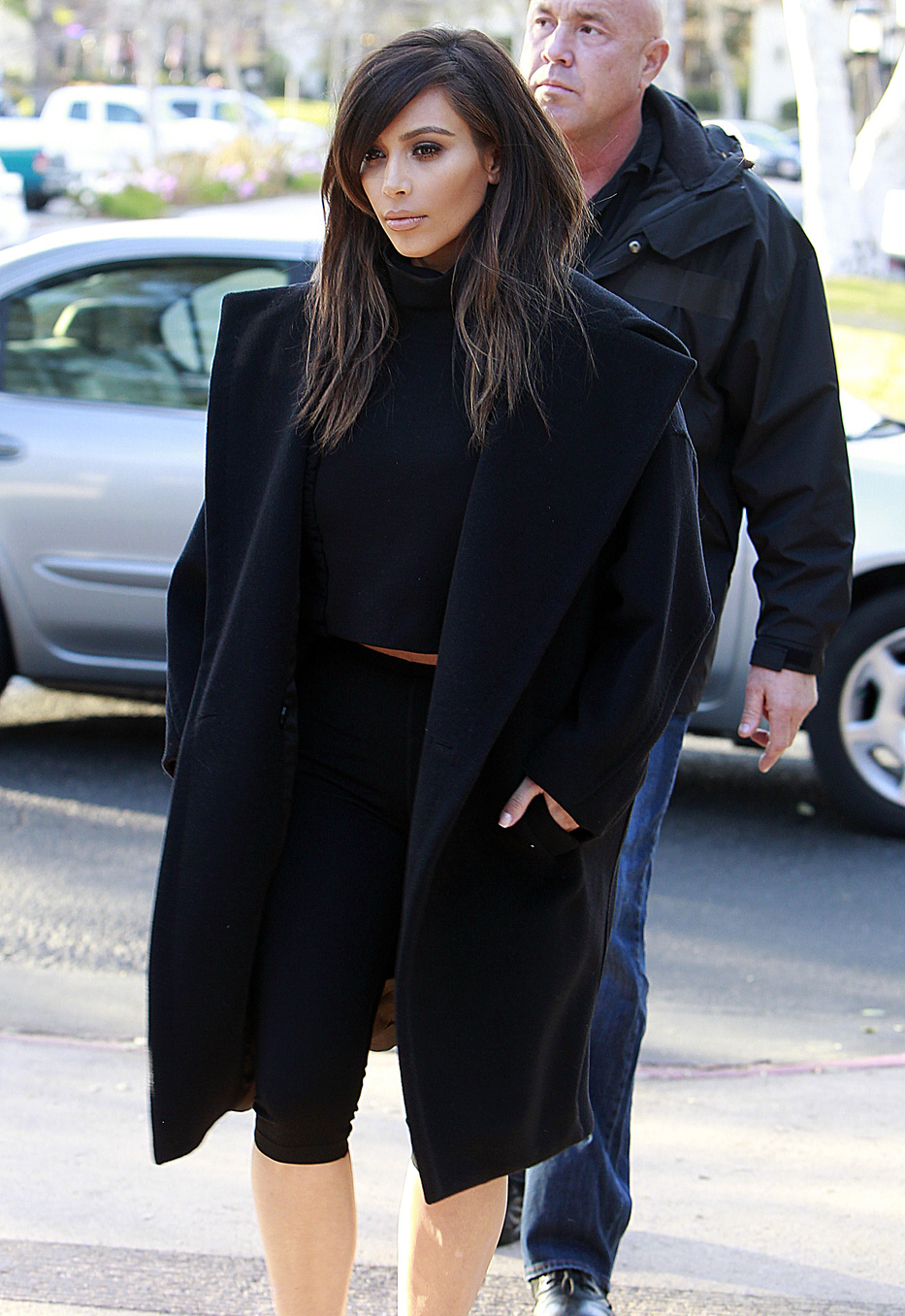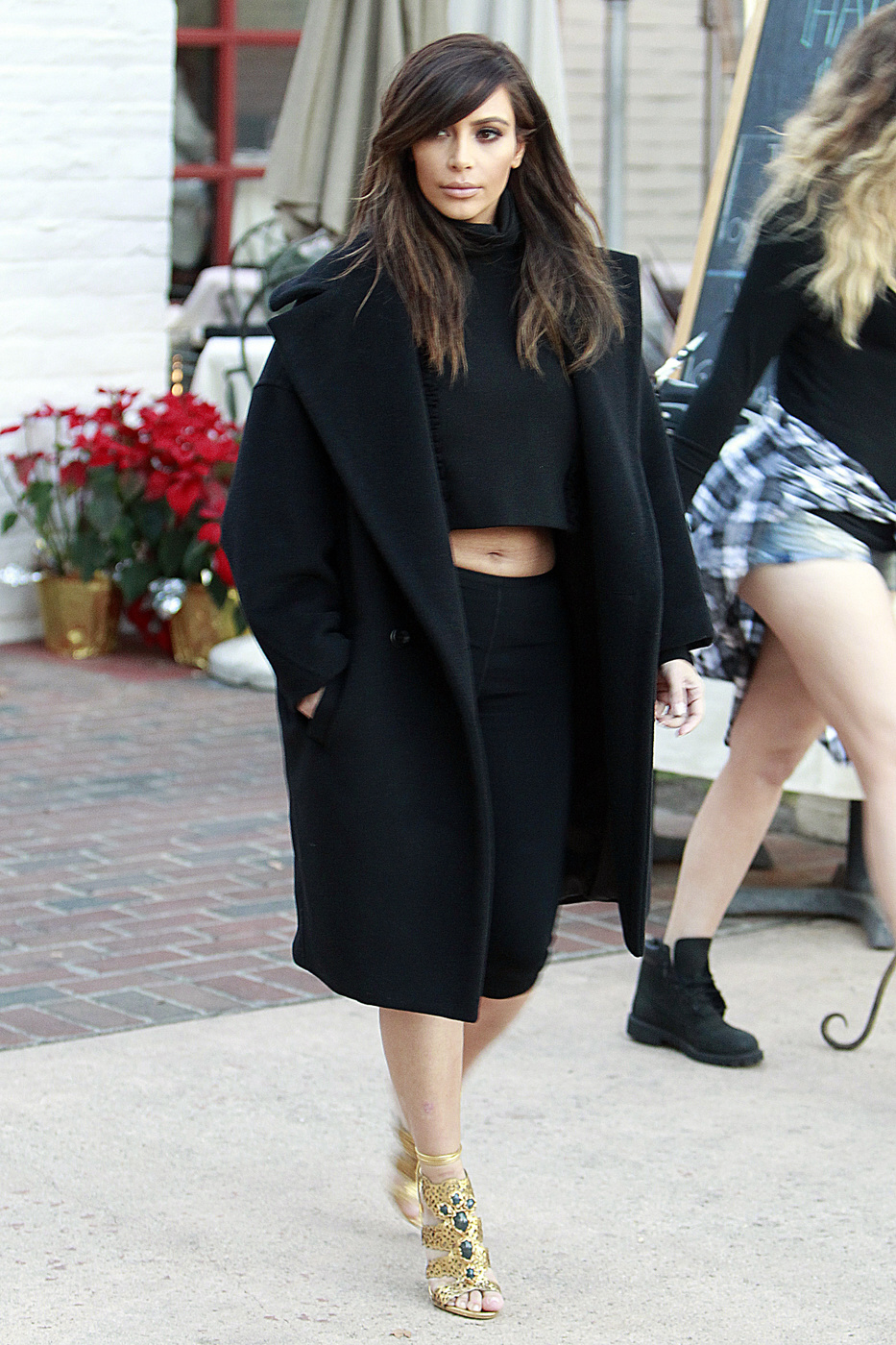 Photos courtesy of Pacific Coast News.