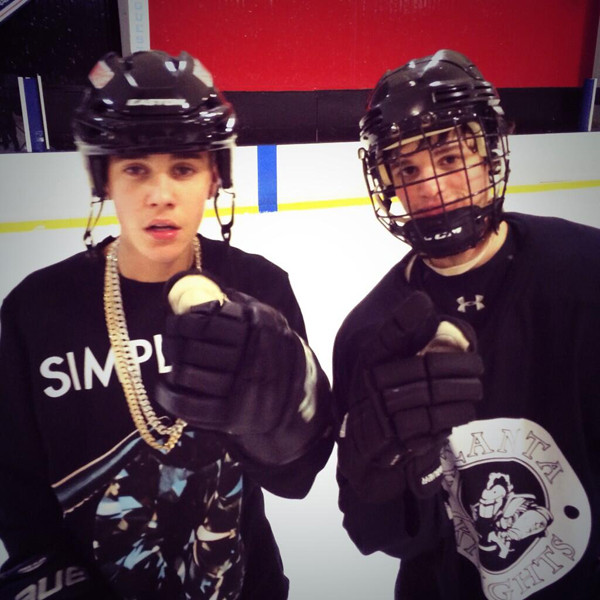 With all of the Justin Bieber madness going on for the past few weeks, I think we're all feeling a little bit of fatigue for the little baby who thinks he's so misunderstood. These are photos of Bieber "playing hockey" at an ice rink in Atlanta. As if poor Atlanta hasn't had enough to worry about lately. There's really been so much Bieber news, and some of it is just too gross to cover here. Sex tapes and strippers and all that. Let's not go there. Bieber bragged about deflowering Selena Gomez. He ran around New York City trying to get baptized, which I don't get. Bieber's all about pretending to be religious already, so I assume he was shopping for a re-baptism (can you do that?). Or he was just high as a swaggy kite.
Anyway, here is the latest big Bieber controversy. On a private jet en route to to the Super Bowl last Friday, the swaggy one and his entourage smoked so much pot that the pilots were forced to wear oxygen masks (to avoid a contact high). Justin and his father were also verbally abusive and "harrassing" to the flight attendant:
Justin Bieber and his entourage smoked marijuana and consumed alcohol aboard a chartered Gulfstream jet as they traveled to Super Bowl parties in New York City last Friday, NBC News reports.

Pilots and a flight attendant claimed that Bieber and his entourage were abusive during the flight, puffing freely on joints and filling the aircraft with so much smoke that the pilots had to wear oxygen masks to avoid a contact high and jeopardize their licenses over failing a drug test, the network reported Wednesday in an exclusive investigation that cited multiple law-enforcement sources.

"The captain of the flight stated that he warned the passengers, including Bieber, on several occasions to stop smoking marijuana," read a police report about the incident, which NBC News says its obtained.

"The captain also stated he needed to request that the passengers stop their harassing behavior toward the flight attendant and after several warnings asked the flight attendant to stay with him near the cockpit to avoid any further abuse," added the report, which also said that Justin's father, Jeremy Bieber, was on the flight with the singer.

Additionally, the report states that the flight attendant claimed that Bieber and his crew "were extremely abusive verbally and she would not work another flight with them."

When their plane landed at New Jersey's Teterboro Airport, it was boarded by waiting DEA and Customs and Border Patrol agents who observed lingering pot smoke still inside the jet, the network reported.

Bieber, 19, was questioned separately from the group and admitted he had smoked marijuana and consumed alcohol during the flight, according to the police report.

Police dogs from Customs and Border Patrol and the New York/New Jersey Port Authority Police Department were dispatched and steered their handlers toward the jet. No pot was found on the aircraft. The dogs also alerted police to three pieces of luggage, one labeled with Bieber's name, another for his personal assistant and a third for a personal trainer.

Both the assistant and trainer "disavowed knowledge of the contents of the bags and state they were actually Bieber's bags but they were forced to place their names on the bags," the police report noted.

No drugs or paraphernalia were found inside the luggage, but after the group departed for an evening of parties, police dogs found empty bags that authorities said appeared to have once held marijuana, NBC News said.

Neither the pilots or crew would file charges and declined to be interviewed by NBC News about the incident. DEA officials and Border Patrol agents also declined to comment along with the aircraft company, Meridian Air Charter.

A rep for Bieber declined to comment to PEOPLE.
[From People]
What an entitled little brat. Bieber and his daddy decided to team up and get high while saying terrible things to (and probably playing grab ass with) the poor flight attendant. I hope Gulfstream jets decide not to service Bieber anymore, but they probably will.
TMZ says that Bieber is now on a Homeland Security watch list because of his two ongoing criminal cases in the states. Customs will be searching his jet and luggage and questioning him every time he re-enters the United States. I keep wondering how he gets rid of the drugs every time his buses or planes are searched. Wait. I really don't need to know.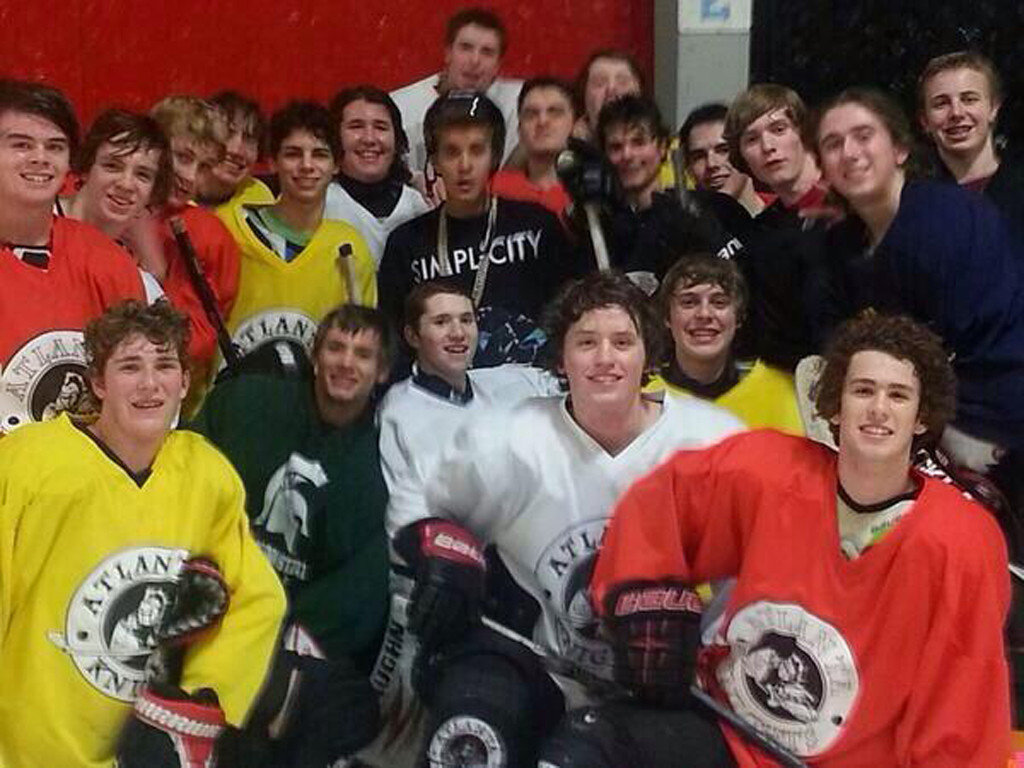 Photos courtesy of Fame/Flynet & Justin Bieber on Instagram