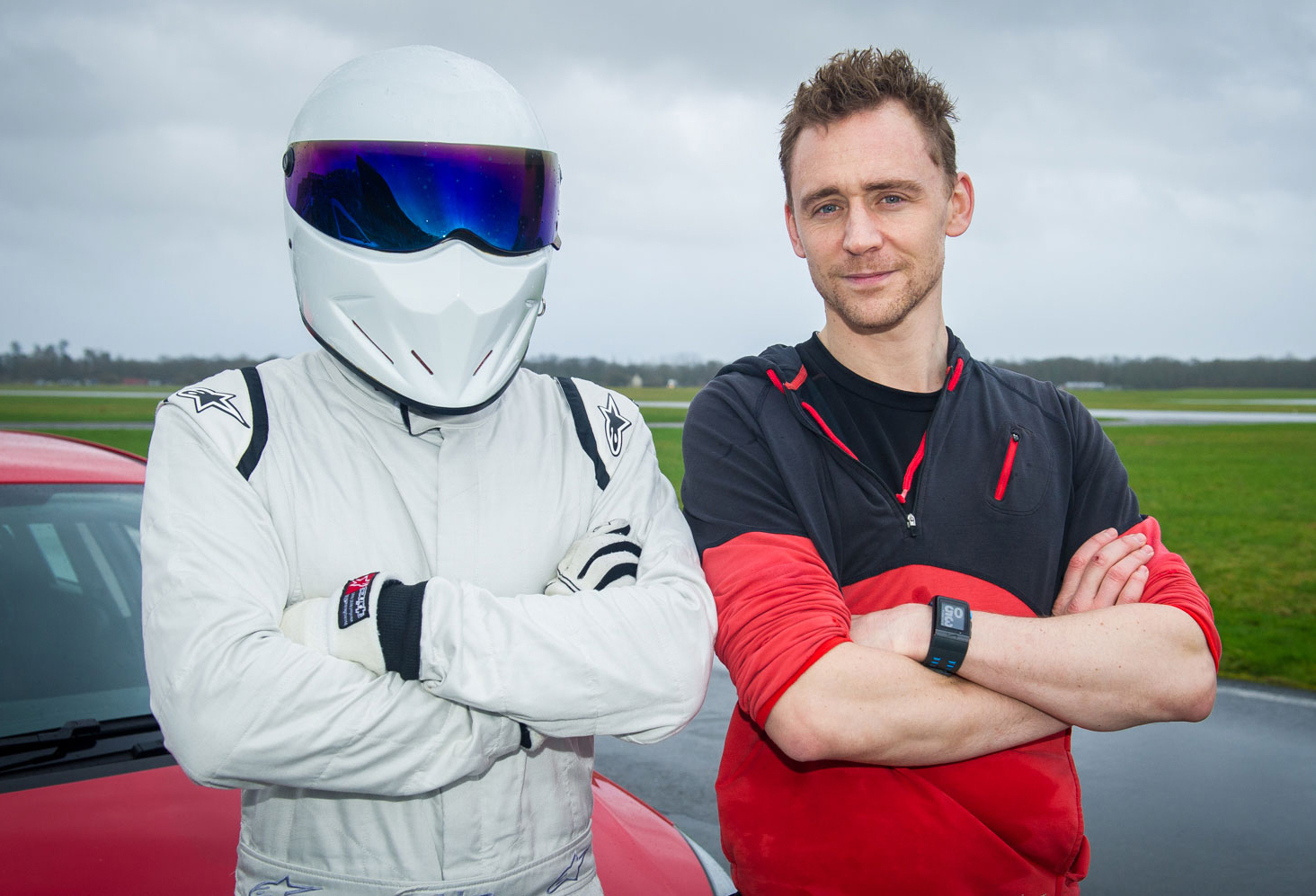 I still haven't recovered from Benedict Cumberbatch's dorktastic appearance on Top Gear last year. He was a mess! Remember the jorts?! Sorry for that. Just remember how good his arms looked. And his hair. That was back when Cumby's curls were running free, bless them. Where was I? Oh, yes… barely recovered, and now I have to look at these photos of Tom Hiddleston with the Stig. Tom is going to appear on this weekend's Top Gear, which I gather airs on Sunday night on BBC Two for all of you British Celebitches. I believe Tom has already taped his segment.
So, what are the thoughts on these photos? Um… I think Tom looks really HOT. This might be his most attractive look, for me. I like "Tommy on his day off" otherwise known as "Tommy didn't have time to shave and he just threw on a hoodie." It's sexy. Plus, the look in his eye is… manly. Like, he's not about to break out in a dorky dance. Tommy does have a perpetually boyish vibe, and usually you can see that in still photos too. But in these pics… he looks all grown up. He looks like he's about to do something amazing with his hands.
But the real question: will Tommy's interview be more or less dorky than Benedict Cumberbatch's?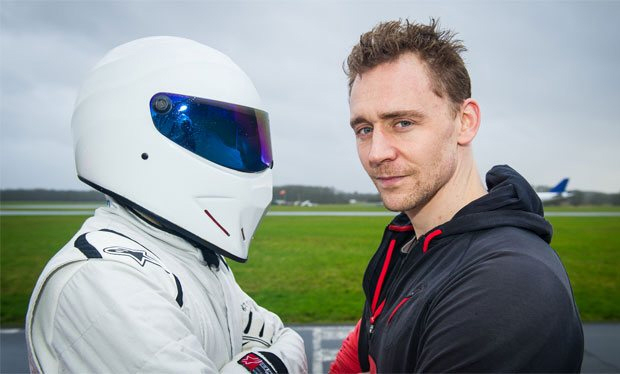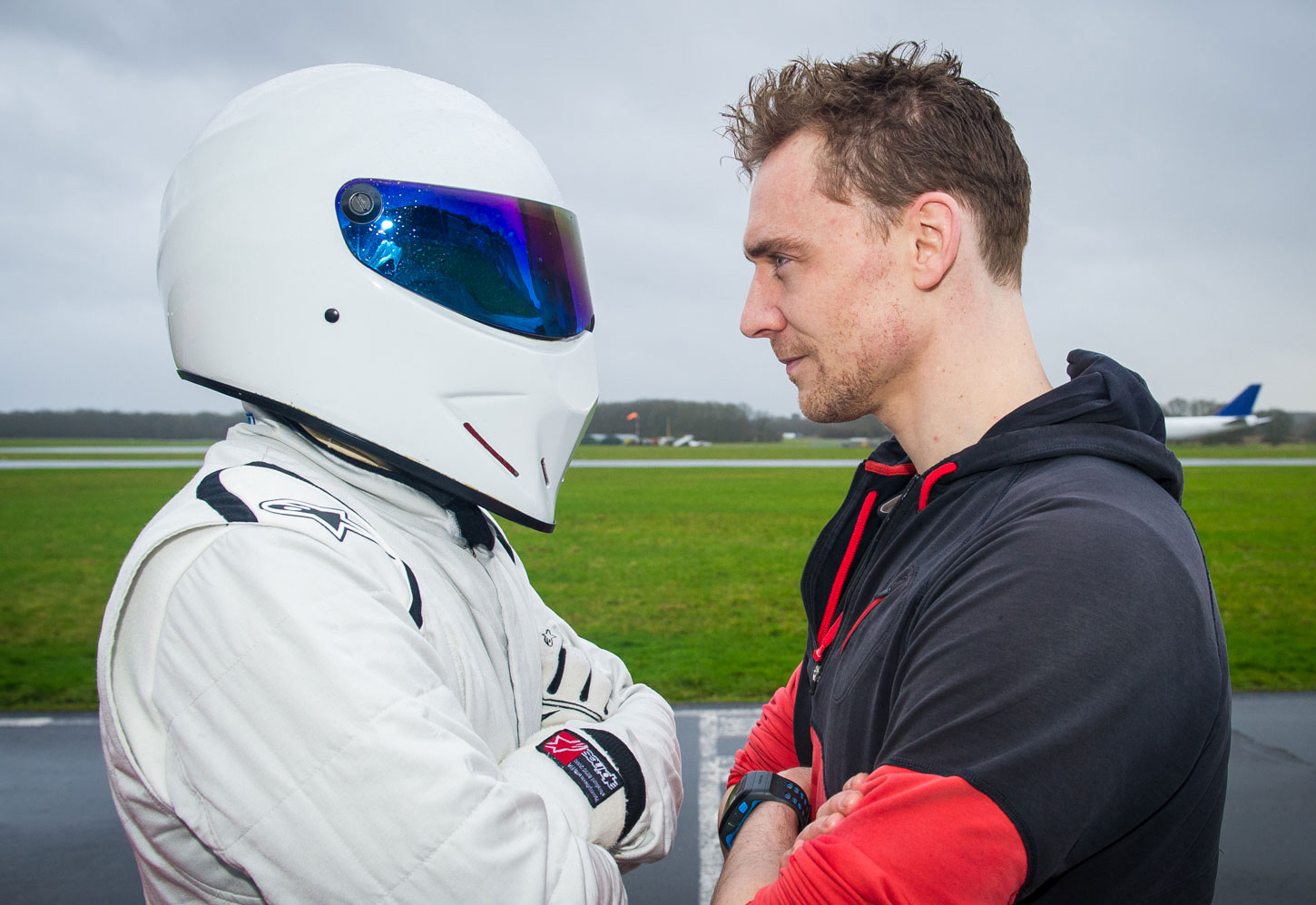 Photos courtesy of Top Gear/Radio Times.