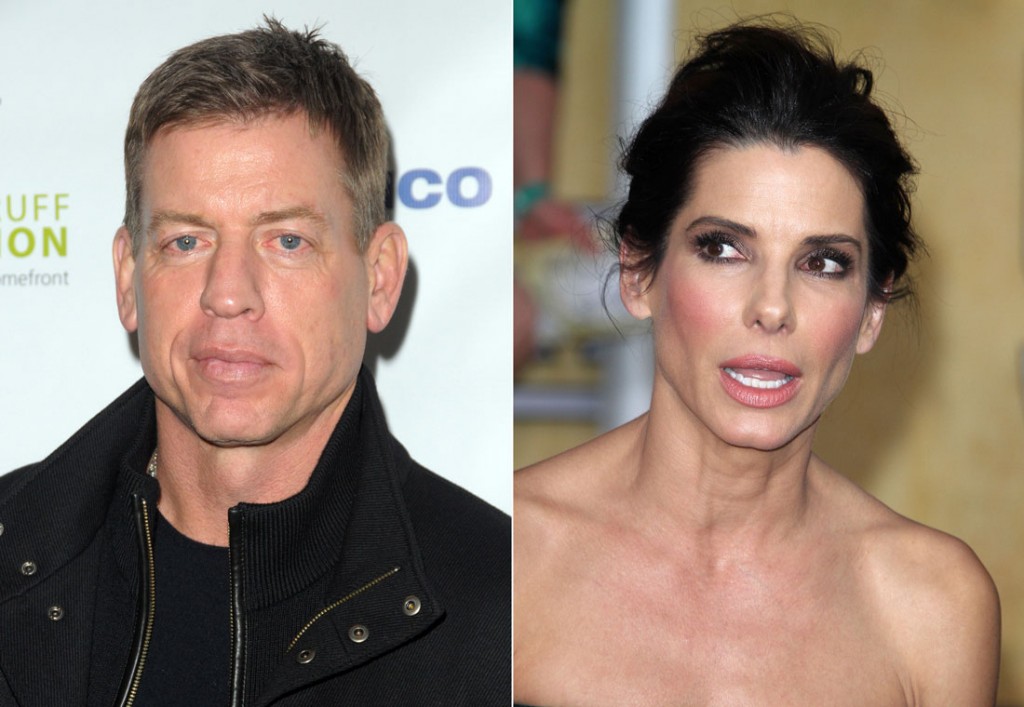 Here's a story from a questionable source that I'm hoping is true. This story sort-of originated in UK Magazine Closer, which has less legitimacy than Star Magazine as far as I can tell. So take it for what it is.
The lovely and talented Sandra Bullock, 49 (I keep thinking she's 44, which still seems too old), is allegedly dating her ex from the 90s, former football pro turned sportscaster Troy Aikman, 47. Aikman is single after his 2011 divorce, and he lives in Highland Park, Texas, right outside Dallas where he used to play for the Cowboys. Sandra has a home in Austin, about three hours away, but she has it on the market and mostly lives in LA. So are these two hooking up somehow? Doubtful, but here's the story:
Even though, according to most reports, that relationship fizzled out back in 1995, due to the geographical distance between them, apparently love is in the air once again for the couple.

Shortly after Sandra Bullock's relationship with Troy Aikman, she went on to marry Jesse James – although they divorced back in 2010, following numerous allegations of cheating.

For his part, Aikman also found himself in a problematic marriage and got divorced. After finding themselves both single again, Bullock and Aikman got back in touch via a "mutual friend" just before Christmas.

An inside source told the British publication Closer: "Sandra and Troy have always got on well, but she doesn't want to publicly date him until she's 100 per cent ready for a relationship. She's also worried about getting her heart broken, so a no-strings fling is fine, but she's not committing to anything yet."

On top of that, Sandra Bullock also wants to look after the best interests of her adopted son Louis. The source revealed: "Sandra hasn't introduced Troy to Louis as anything other than mommy's friend."
[From Closer via The Inquistr]
The Enquirer reported this story late last year, but only tried to claim that these two should start dating again now that they're both single, they didn't report that they were actually dating. This Closer report is very similar to The Enquirer's earlier story, down to the wording. I think they're just recycling it. If this was true we would have heard more by now. Someone would have tweeted a sighting of them together or it would have been reported somewhere. Which is a bummer, really. I want to hear about Sandra in a hot new romance. I do have to give her a lot of credit, though, she kept her adoption of Louis under wraps at a time when her face was splashed across the tabloids for weeks. Sandra could definitely be dating someone undercover, just maybe not Troy.
Sandra was on The Tonight Show on Wednesday, which was Jay Leno's penultimate episode. (I never get to use that word.) You can see her interview in two parts here and here. Jay showed a montage of Sandra's different hairstyles starting at about 3:40 into the first video. He said she had "the same beautiful face" which is true. When Sandra said goodbye to Jay, she got choked up and said "You've always been so kind. That's saying a lot in this business, because we like to be mean. There's not been one time you haven't treated me like I had something to offer – even when the film [I was promoting] was awful and you knew it, you never let me see it in your eyes." She added that "When I made crazy life decisions, you never questioned [them]." What a classy way to refer to that douche she married. Sandra is so skilled at giving speeches, she really is.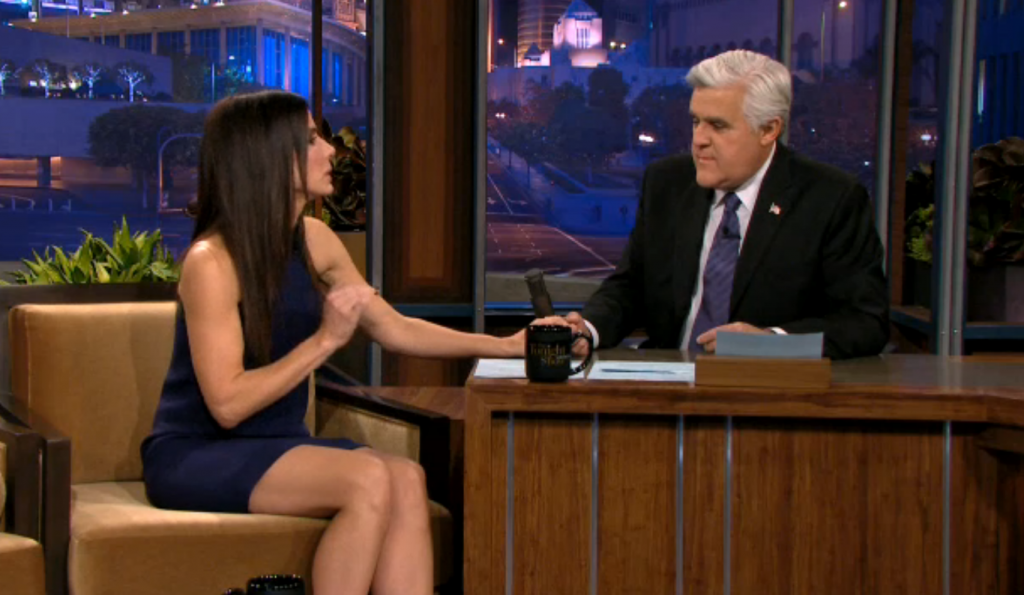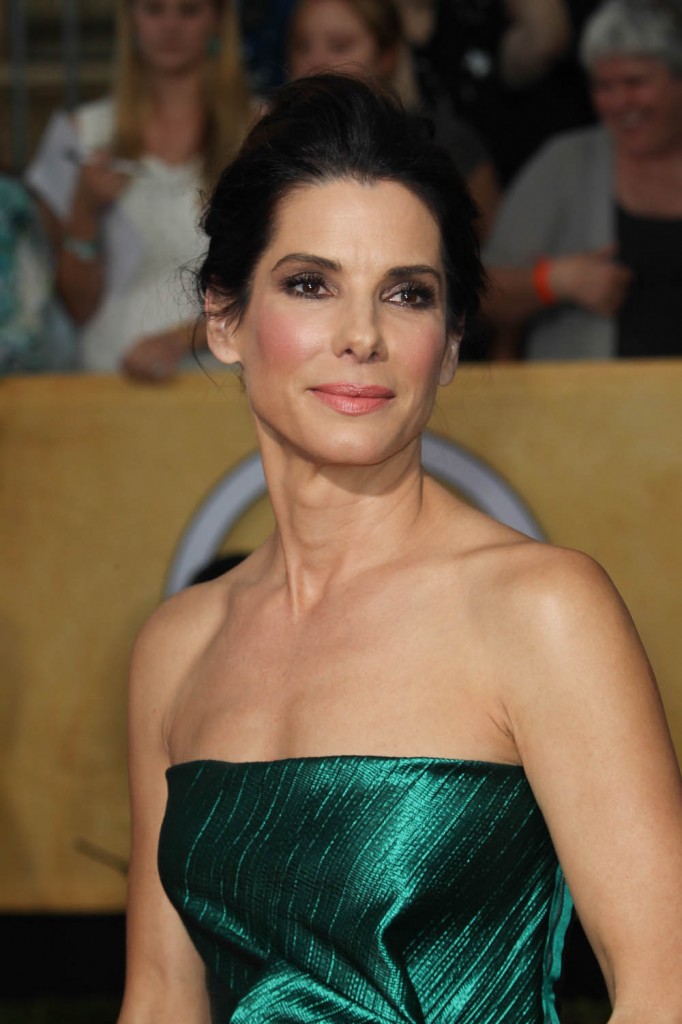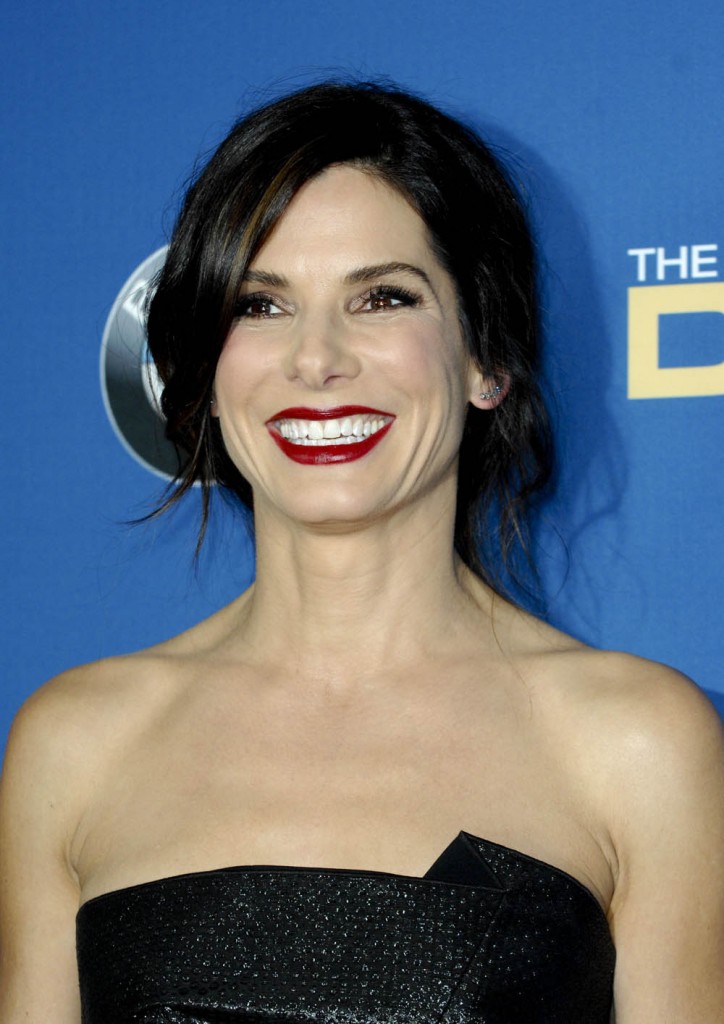 Photo credit: WENN and FameFlynet