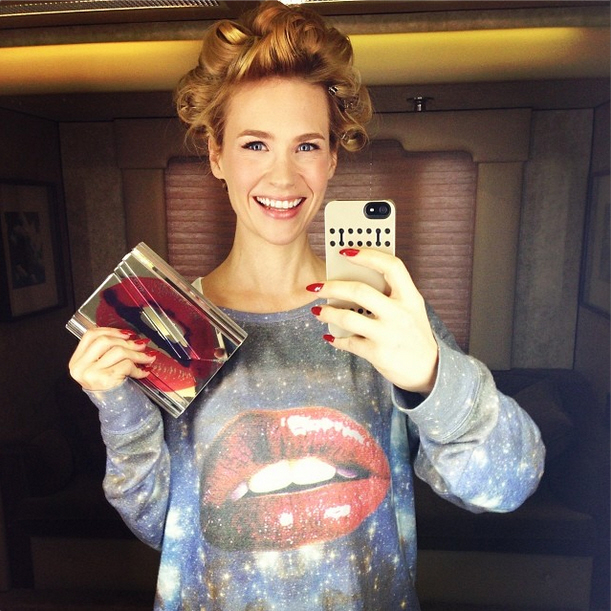 Did you know January Jones is on Instagram now? It's true – you can see her Instagram here. It's actually an enjoyable account. It's not just an endless parade of selfies, and she's yet to post a photo of her son. Which is good. Anyway, she posted a photo of the new (and only) official poster for Fifty Shades of Grey, which features Jamie Dornan in a grey suit, his back to the camera, starring out the window at Seattle below. January posted the photo with this message: "Does this look familiar to anyone else? #madmenpostercirca2010". And you know what? She's right! Here are the two posters: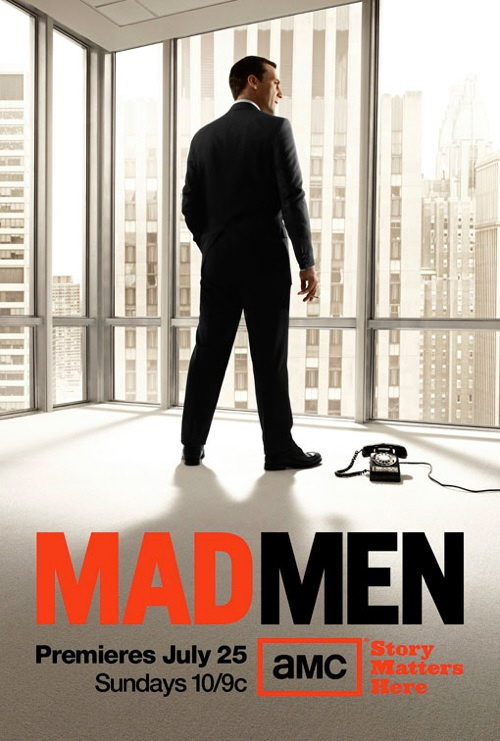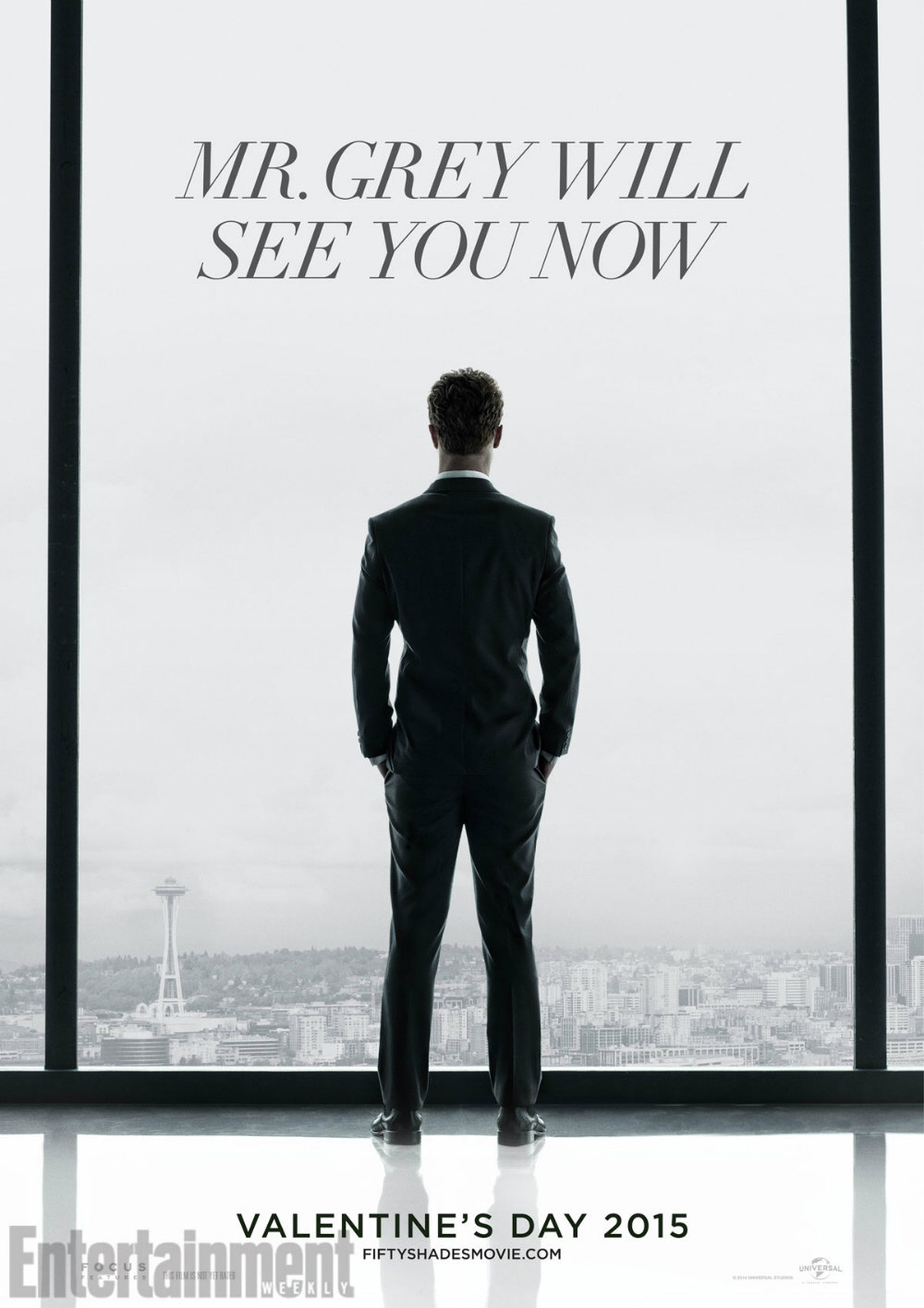 I give January a gold star for pointing out the similarities, I really do. I thought the Fifty Shades poster was a clever first poster for the film, and I enjoyed the starkness and the coldness of it. But now that I know that they were just "homage-ing" Mad Men, I think less of it. And props to January for not giving a sh-t about pointing it out either. Granted, I don't think January really cares what anyone says about her, to her or around her.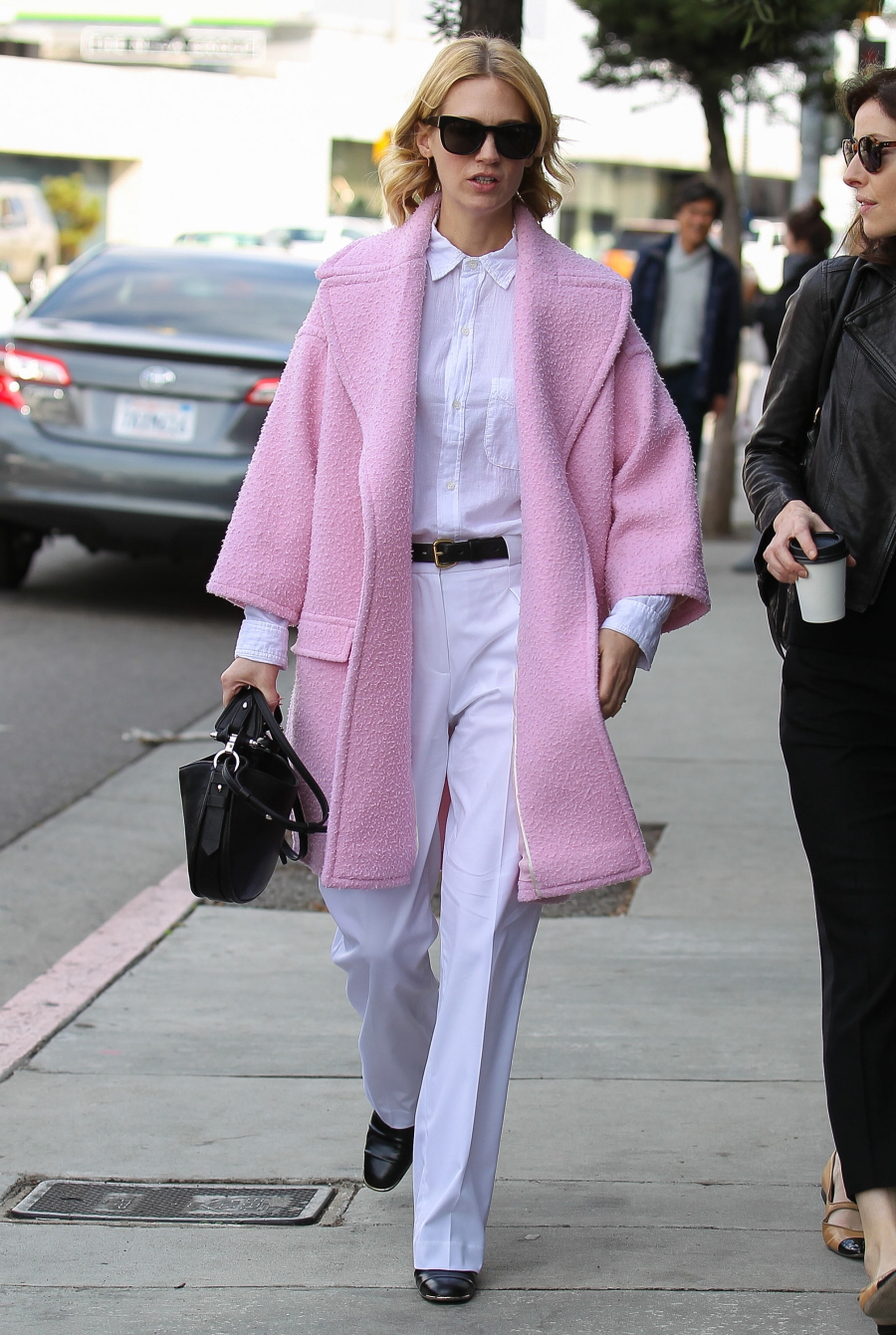 Photos courtesy of AMC, January's IG, Fame/Flynet.