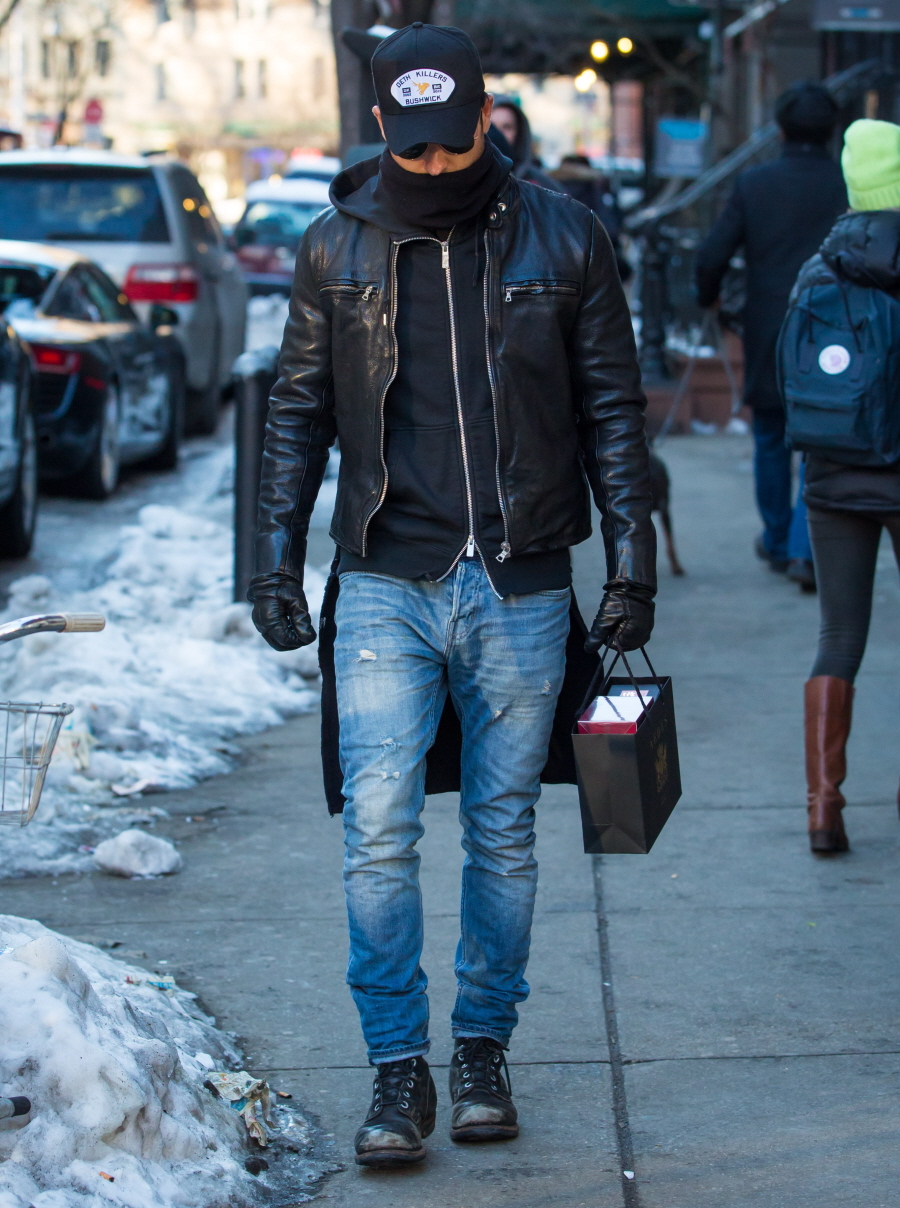 The photos of Justin Theroux walking down the street with a bag are from Tuesday, Jennifer Aniston's 45th birthday. He was in NYC. She was in LA. It happens. Sometimes two professionals in a relationship have competing schedules and they have to be on different coasts for significant events. But… Justin was in NYC for a good enough reason: he was working. He's been filming – I think? – The Leftovers, his new HBO series. But Jennifer wasn't working. If she wanted to, she could have flown to NYC and they could have had a nice birthday dinner in NYC or something. But that's not what went down, according to People Magazine/The Publicists:
Jennifer Aniston and Justin Theroux weren't together for her 45th birthday Tuesday, but it appears that she was on her fiancé's mind.

Theroux, 42, was spotted by photographers in Manhattan's West Village Tuesday at the boutique perfumery Aedes de Venusta, where he presumably picked up a gift for the birthday girl.

That night, he attended a party at the Deth Killers store opening elsewhere in the city. "Justin was very sweet," a rep for the opening tells PEOPLE. "Smiled for pictures, and was friendly to staff in the shop. Took selfies with partygoers alongside Orlando [Bloom]."

Theroux arrived at the bash around 7:30, according to the rep, after spending the day filming his new show, The Leftovers.

"Justin was upbeat and laughing in the shop with Orlando, as he tried on different hats, which he ended up wearing out at the end of the night," says the rep.

Back in Los Angeles, Aniston was spotted celebrating her birthday with friends at SoHo House Tuesday in West Hollywood.
As I keep saying – and truly, I'm not alone – it does seem like Justin and Jennifer are spending more and more time apart. It's like a Duchess Kate and Prince William thing – separate lives, a marriage or engagement in name only. If Justin and Jennifer really are on the rocks, I have an admission, and it's something that few Brangeloonies will ever admit: I feel sorry for Jennifer a little bit in this situation. I think Justin got with her because she had money and a big name and a big profile and lots of connections, and he used her and got what he wanted from her professionally, and now he's acting like he doesn't give a s—t. And that sucks. He seems like such a douchebag.
Also, I'm not even sure if that perfume he bought is really for Jennifer. Who buys perfume for their fiancée on their fiancée's birthday, while on another coast? I bet he just bought himself cologne or whatever.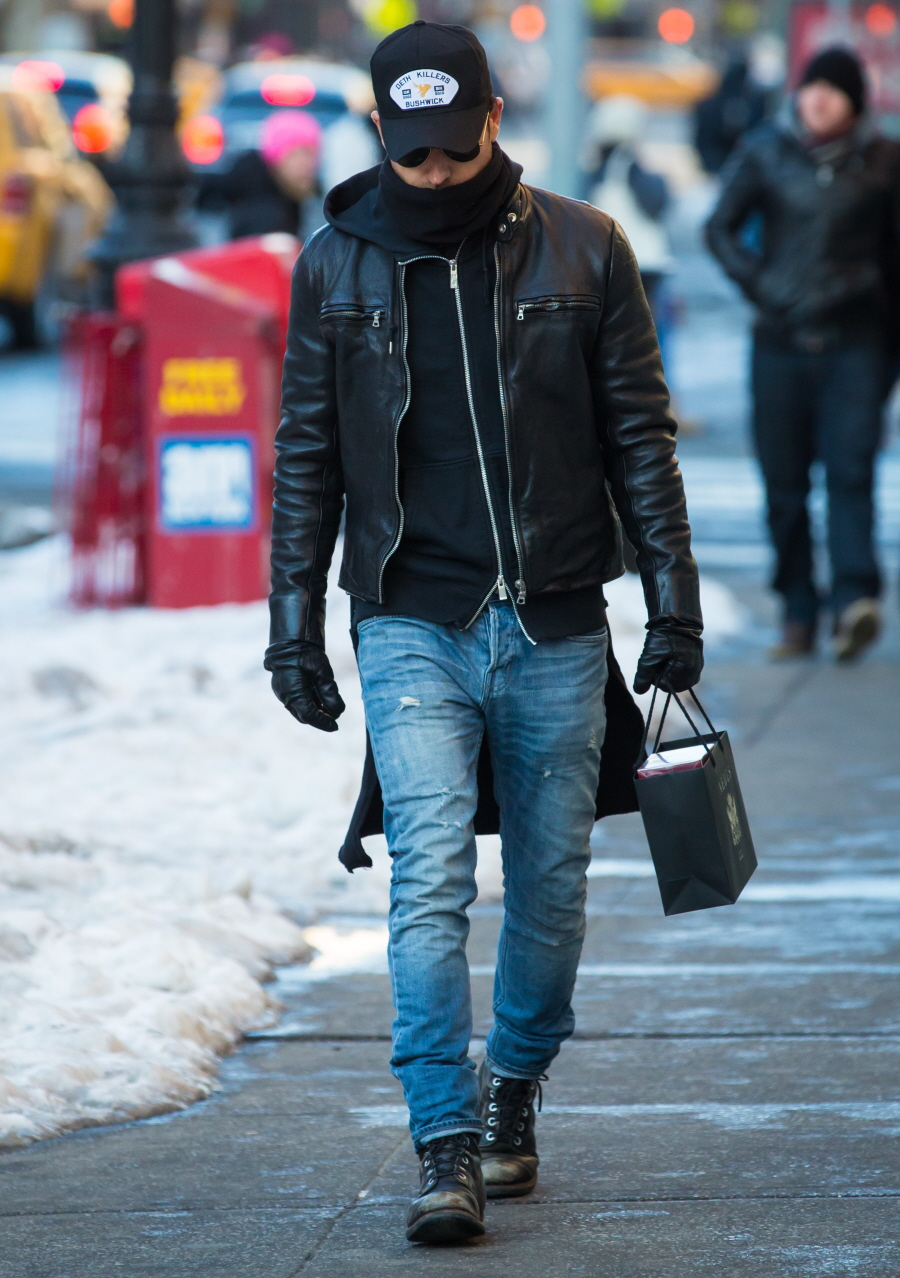 Photos courtesy of WENN, Fame/Flynet.