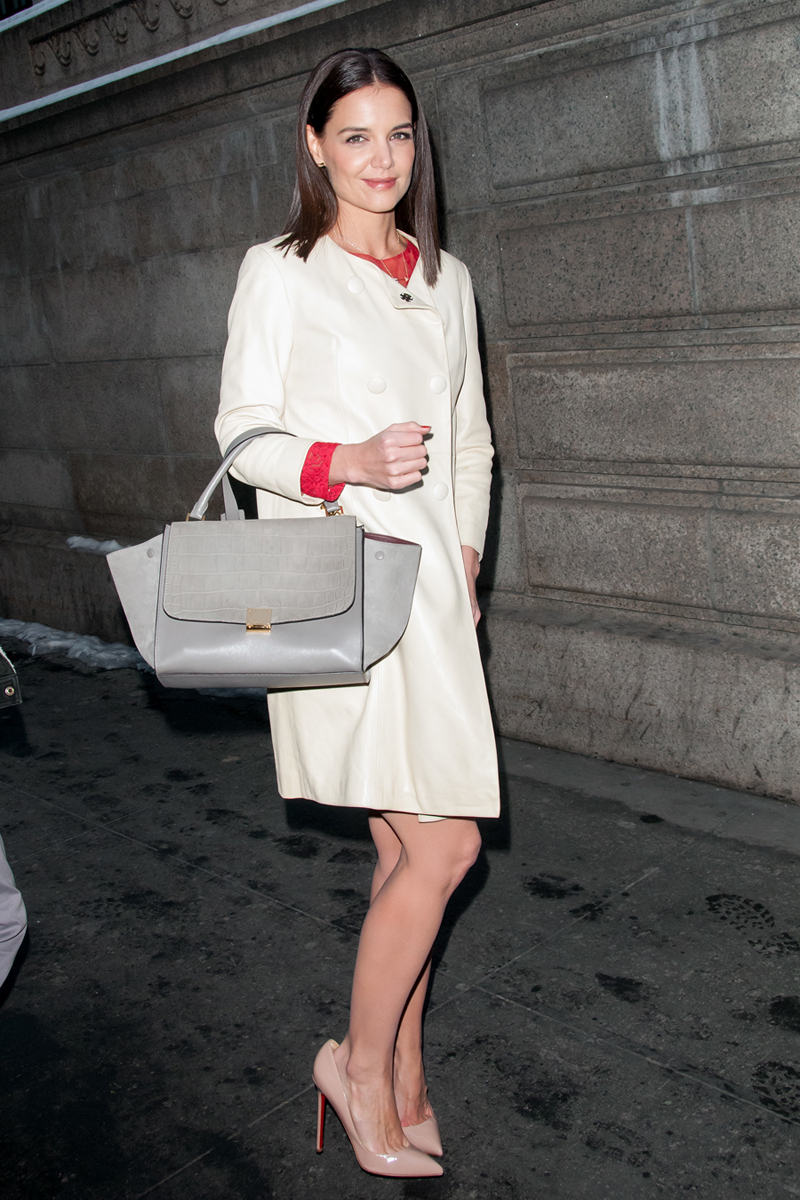 These are more photos of Katie Holmes at New York fashion week where she's attending as a spectator instead of (thank goodness) a designer. We covered her black leather and sheer skirt at the Donna Karan show, but I'm ready to forget all about that outfit in favor of this one. I think this is the best Katie has looked since her pre-Tom Cruise days. The double-breasted coat is amazing, and I wish we could see the dress Katie's wearing underneath it. The bag is alright, and I'm ignoring the Louboutins (poor girl never gets shoes right), but otherwise, this is a fantastic look for Katie. She's one of the few people who can get away with flat-ironed, center-parted locks. Her skin is glowing too! She must be getting some.
Speaking of getting down and dirty, I've made no secret of rooting in favor of those rumors that Katie and Jamie Foxx are hooking up all over the place. These rumors have been heating up for months, and I've been wondering what Tom Cruise thinks of the situation. This week's issue of the Enquirer says Tom is not happy at all. No surprise there, right? The cover (which is in the gallery) says Tom has gone "berzerk and feels very "bitter" over his buddy bangin' his (3rd) ex-wife. Here are some details from the story:
Tom Cruise and Jamie Foxx have been good friends ever since teaming up in the 2004 big screen thriller Collateral – but now a woman has come between them.

And it isn't just any gal – it's Tom's ex-wife Katie Holmes!

The ENQUIRER previously broke the news that Oscar-winner Jamie has been secretly seeing the Batman Begins beauty, even spending nights at her New York apartment. Although Jamie insisted at the time he wasn't dating his pal's ex, published reports have subsequently claimed that they were together during Super Bowl weekend.

And Tom is said to be furious about it.

"Tom feels hurt and deceived," confided a source.

Back in our October exclusive, we reported that Katie and Jamie were desperate to keep their relationship under wraps.

"Neither of them wanted this affair out in the open," said an insider. "Jamie wanted to keep it quiet because he figured Tom would consider it a betrayal of their friendship."

And that, apparently, is just what happened.
[From The Enquirer]
I don't know whether the Enquirer has actually spoken to a Tom source or if they're merely painting by the numbers with this story. Regardless of how the Enquirer wrote this tale, it's completely believable. It's not hard to imagine that Tom would throw his lifts at the ceiling at the thought of Jamie and Katie getting busy together. Tom helped Jamie get started in Hollywood (seriously, that's what Tom thinks), and Tom expects unyielding loyalty. Tom expects the world to fall at his knees. Tom can suck it.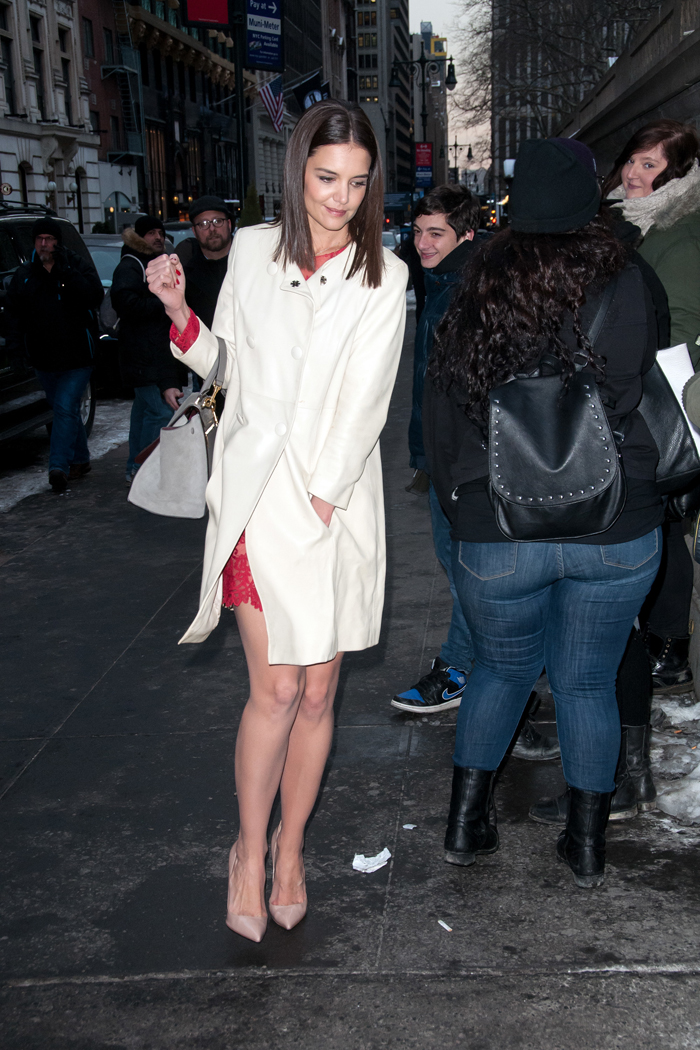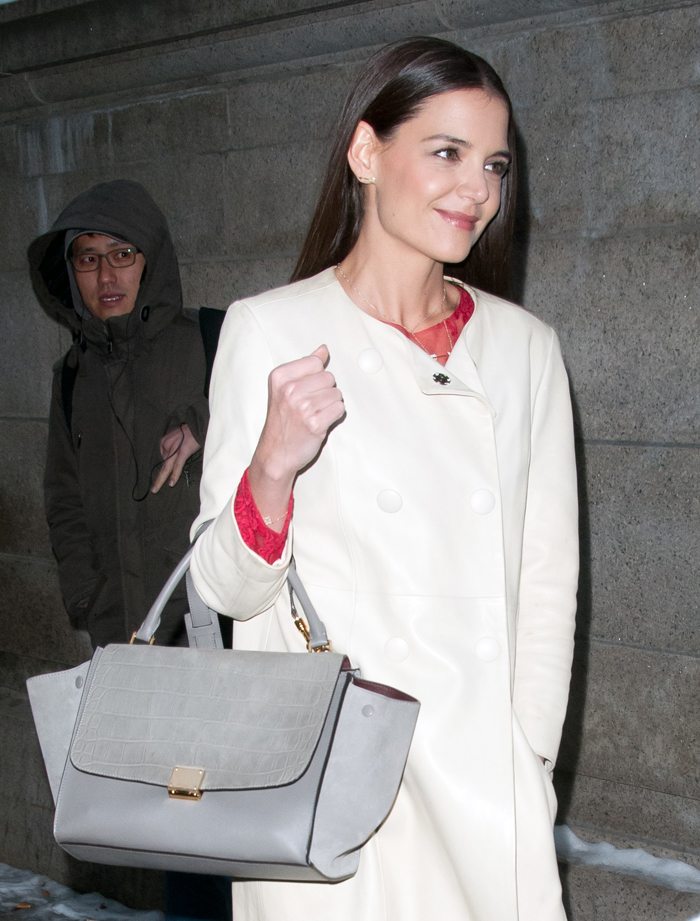 Photos courtesy of WENN