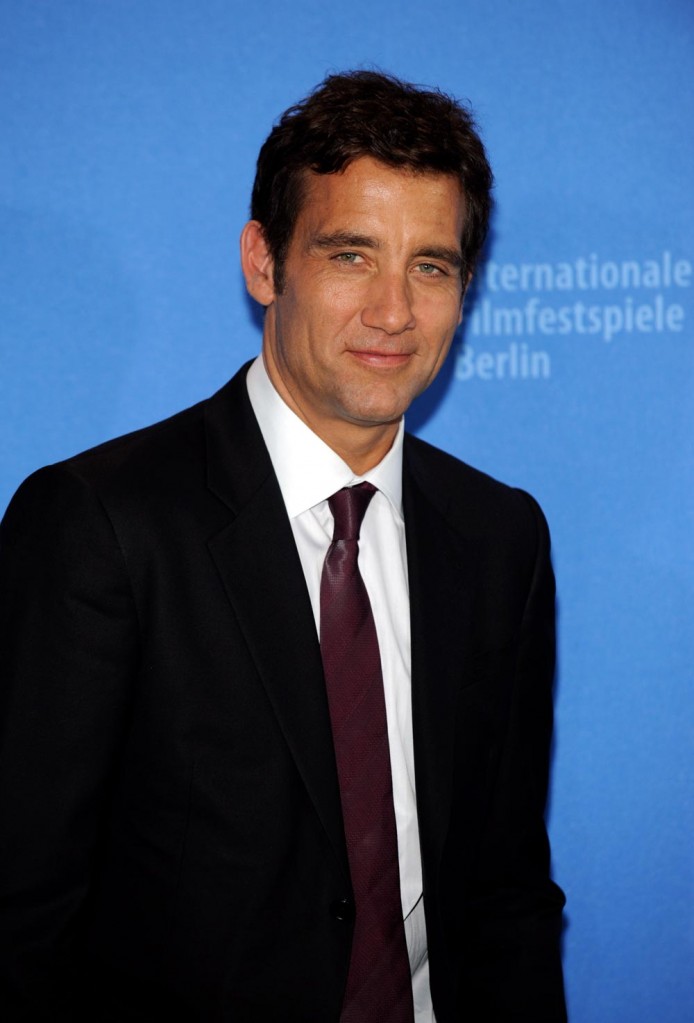 The Clive Owen film The International just premiered in Berlin, and the man is just smoldering. I keep hoping for a huge media blitz for Clive, one in which he gives many heart-wrenching interviews about how he's searching for his one true love, a gossip blogger named Kaiser. Unfortunately, Clive has just given a hand full of interviews, staying on-topic about his film. Good thing the man can wear the hell out of a suit, or I would be done with him. Who am I kidding? I just can't quit Clive.
"The International," starring Clive Owen and Naomi Watts, was contrived years before the banking crisis hit, but German director Tom Tykwer said that what has happened on the markets did not come as a complete surprise.

"Back then many people said, is it actually feasible that a private bank is the villain in a movie?" he told Reuters.

"But we instinctively … said this is a reality we have to formulate because this represents a system that is about to torpedo itself," said the maker of the critically acclaimed "Run Lola Run." "And the fact this is actually happening now is a grotesque coincidence."

The International, shown to the press earlier on Thursday, opens the 2009 Berlin film festival with a red carpet gala event. It kicks off 11 days of screenings, parties and deal making at Europe's first big festival of the year.

Owen plays Interpol agent Louis Salinger, who sacrifices everything to bring down a major multinational bank which is selling arms to anyone willing to buy them and prepared to stop at nothing to protect its own interests.

For Owen, the attraction of playing the doggedly determined Salinger was his moral strength.

"He has got weaknesses, his private life is a mess, the pursuit of this bank is at the cost of everything else in his life, but at the center of him is this morality," Owen told Reuters in an interview to publicize the film.
From Reuters
Did you see that? When he said "He has got weaknesses, his private life is a mess…", Clive was on the verge of declaring his love, I know it. Even though The International is getting great reviews, some are speculating that people won't want to see a movie about massive financial fraud during a recession. When faced with difficult times, apparently people want to watch dog movies or something, although I spent last weekend watching Schindler's List again, so what do I know?
Clive Owen is shown with co-stars Armin Mueller Stahl and Ulrich Thompson, and director Tom Tykwer at the Berlinale on 2/5/09. Credit: AllStarPhotos/DPA/Newscom and WENN.