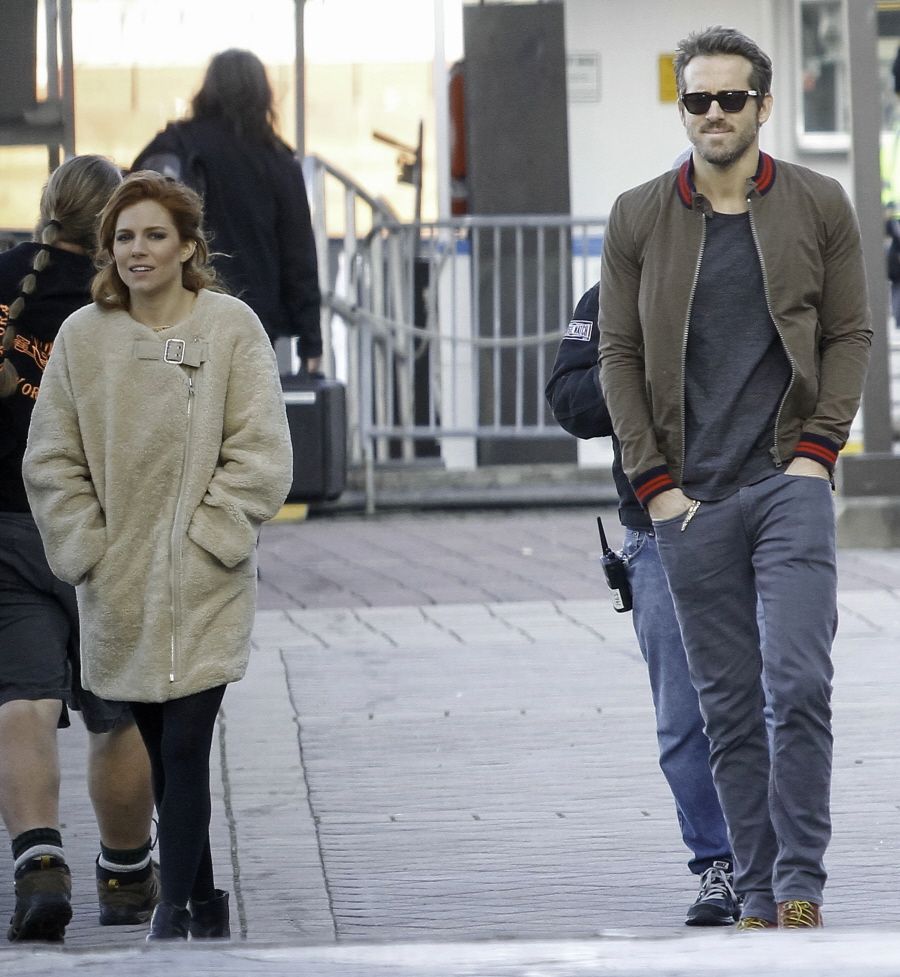 These are some photos of Ryan Reynolds and Sienna Miller on February 3rd in New Orleans, where they're filming their new movie, Mississippi Grind (horrible title). I looked at these photos for a moment when they first came out and thought, "Ha, he's working with Sienna? I wonder…" Well, now I don't have to wonder because the Star editors have done it for me. According to Star, Blake Lively is freaking out a little bit because her husband is in the same vicinity as International Homewrecker (TM) Sienna Miller.
After almost a year and a half of blissful married life, Ryan Reynolds and Blake Lively are facing their first roadblock: separation anxiety. The couple, who have been living a quiet life in Bedford, NY since tying the knot in September 2012, are suddenly spending time apart while Ryan filming Mississippi Grind in Louisiana.

While pals say Ryan is thrilled to get back to work, Blake doesn't share his enthusiasm, and is unhappy that his new costar is admitted cheater Sienna Miller.

Sienna famously had an affair with married Balthazar Getty in 2008 and recently confessed to cheating on then fiancé Jude Law with Daniel Craig back in 2005.

"Ryan is really loyal," insists an insider. "But Blake is petrified that he'll be tempted to stray."
[From Star Magazine, print edition]
If Blake is peeved… well, I wouldn't blame her. Sienna used to be quite notorious, although I guess we're supposed to believe that she's "grown up" since then. Plus, I've really started to believe that Ryan and Blake might have fooled around when he was still married to Scarlett Johansson, which might be why Blake is nervous: she knows what he's capable of. But, all that being said, I guess he probably won't cheat on Blake. And I guess Sienna probably won't cheat on Tom Sturridge. Ryan doesn't seem like her type anyway. Sienna never really went for the wholesome-seeming rugged types. She likes 'em pretty and with a more European flair.
These are photos of Blake leaving the Michael Kors show during NYFW a few days ago.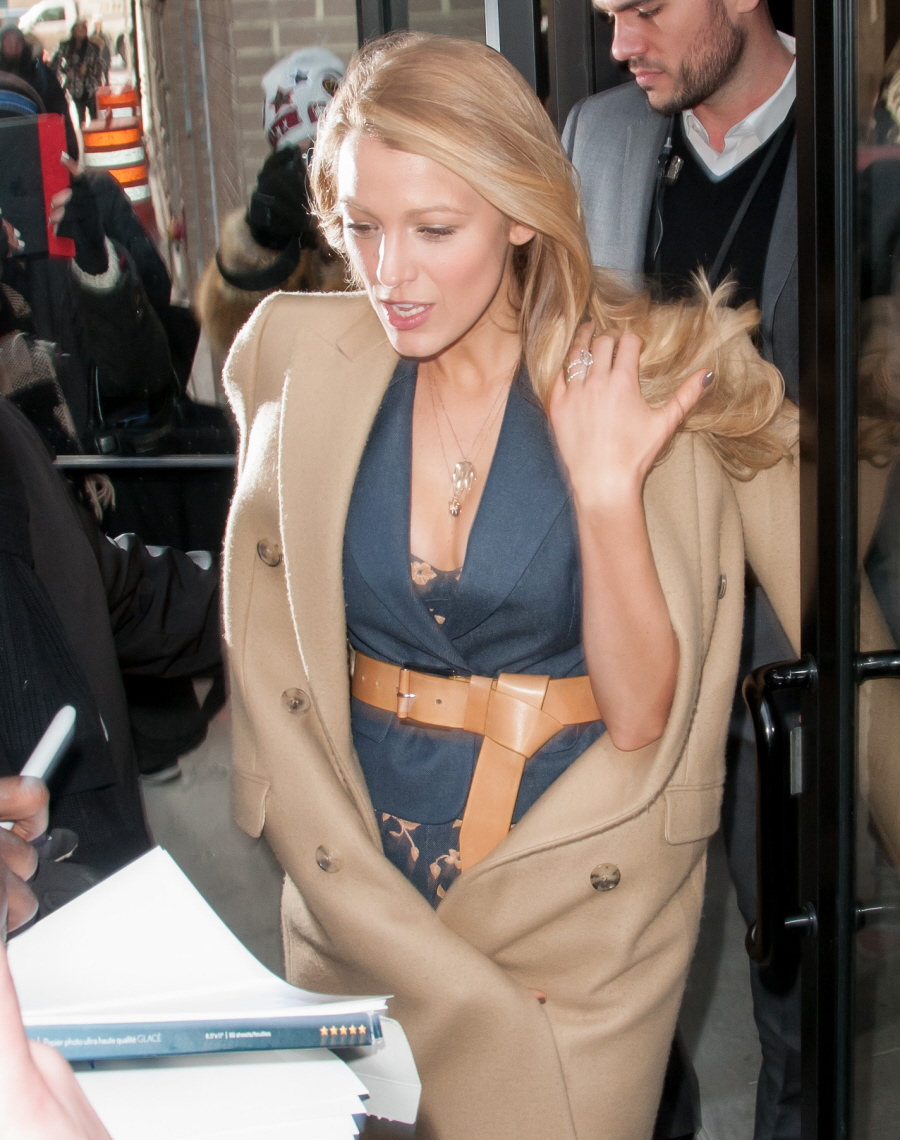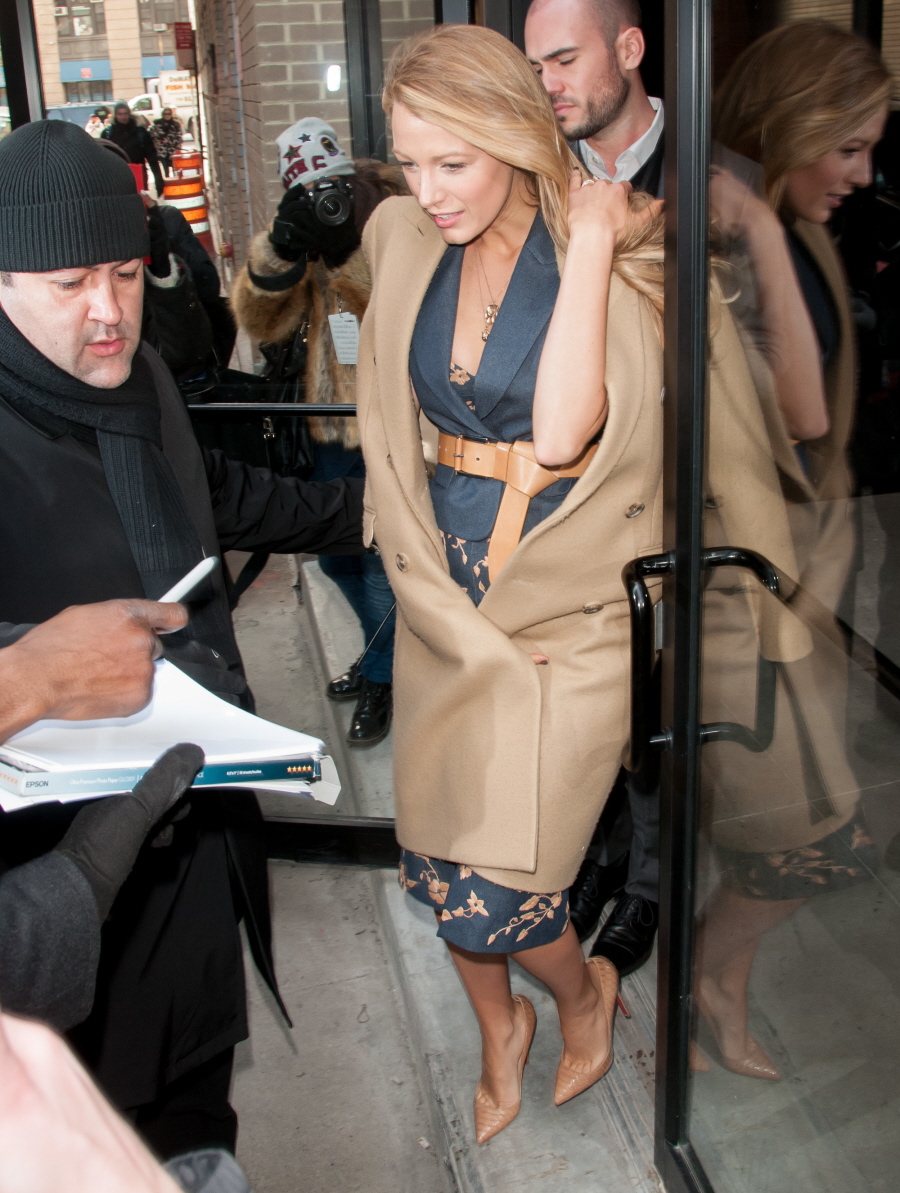 Photos courtesy of Fame/Flynet and WENN.