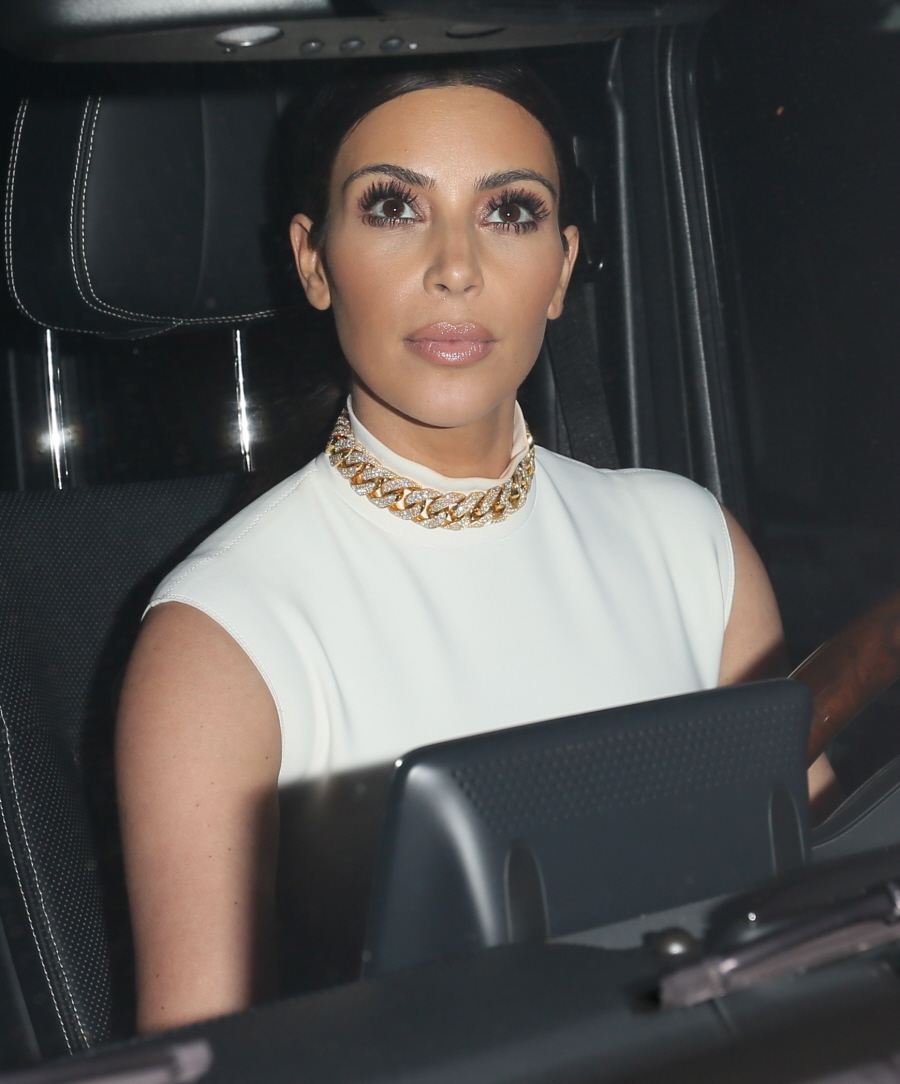 Do you know how I spent my Valentine's Day? I dug myself out of more than a foot of snow, the same double-punch storm that pretty much closed down the mid-Atlantic and northeast last week. And I was sore all weekend (that snow was HEAVY). Do you know how Kim Kardashian spent her V-Day? By basking in the loving embrace of Yeezington. Yeezington showered (heh) Kim in ONE THOUSAND ROSES for V-Day. Meanwhile, no grocery store in my area has any bananas. Why is there a banana drought?!
Kim posted two photos of the roses on her Instagram. I think the one where she's on her back with the roses is pretty cheeseball – it looks like a p0rn video, which… hey, maybe Kim and Kanye shot a p0rn0 on Valentine's Day. Just as well. There are a lot of people complaining about the "waste" of buying 1000 roses for one person when certainly one bouquet would have done the trick. I don't know… if we're going to have a conversation about wasteful behavior, saying something about Kanye's 1000 roses seems like a weird place to start. But sure, it's wasteful. These are the people who are going to wear crowns for their wedding though.
Meanwhile, Radar had a story about Yeezington "raging" at Kim for being fake on her reality show. Apparently, he's tried of Kim's reality-show portrayal of a "materialistic, judgmental monster." Well… if the reality show fits…
PS… Yeezington remixed Beyonce's "Drunk In Love" and it's pretty explicit. Blah. You can hear the remix here.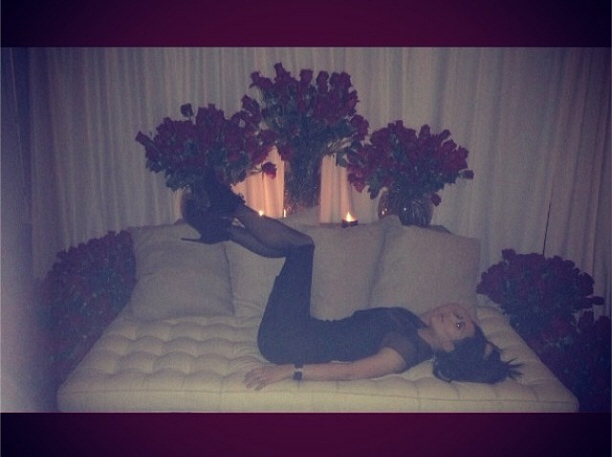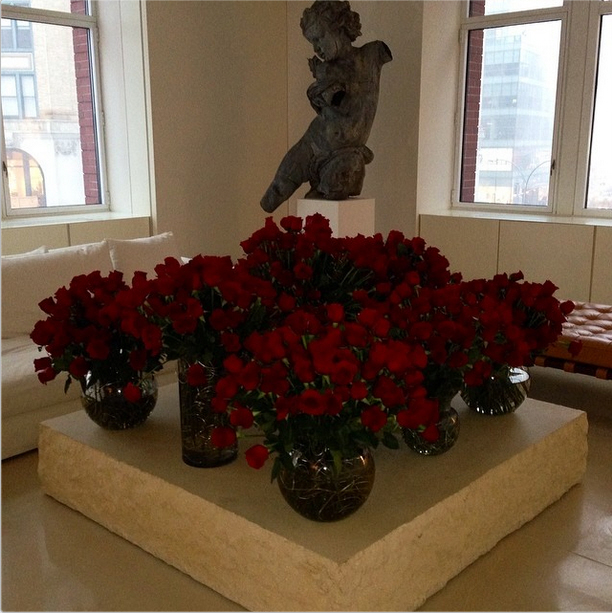 Photos courtesy of WENN, Kim's Instagram.