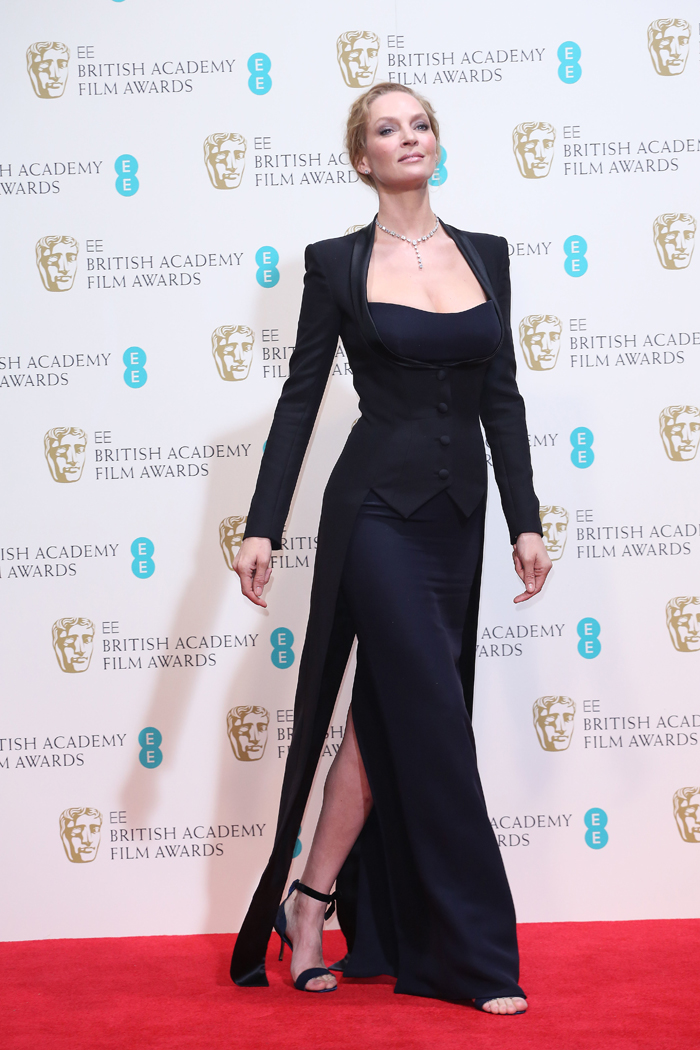 Uma Thurman wore a basic navy Atelier Versace dress to the BAFTAs last night. This dress was a disappointment but better than many of Uma's recent choices. I liked the little matching jacket (with a train!) that Uma wore when she entered the scene. She owned that jacket like a boss. The way she walked showed off some serious leg. Then Uma removed the outer layer, and the dress fell apart. That sounds mean, right?
Overall, this is not a bad dress, but the shape is quite dull. From the front view and without the jacket, there's nothing about this look that takes my breath away. Poor Uma. I watched Kill Bill: Vol. 1 over the weekend (which is not even a good example of Uma's prettiness), and she was breathtaking in that film. Now she can't move her face. Something nice: that diamond necklace is amazing.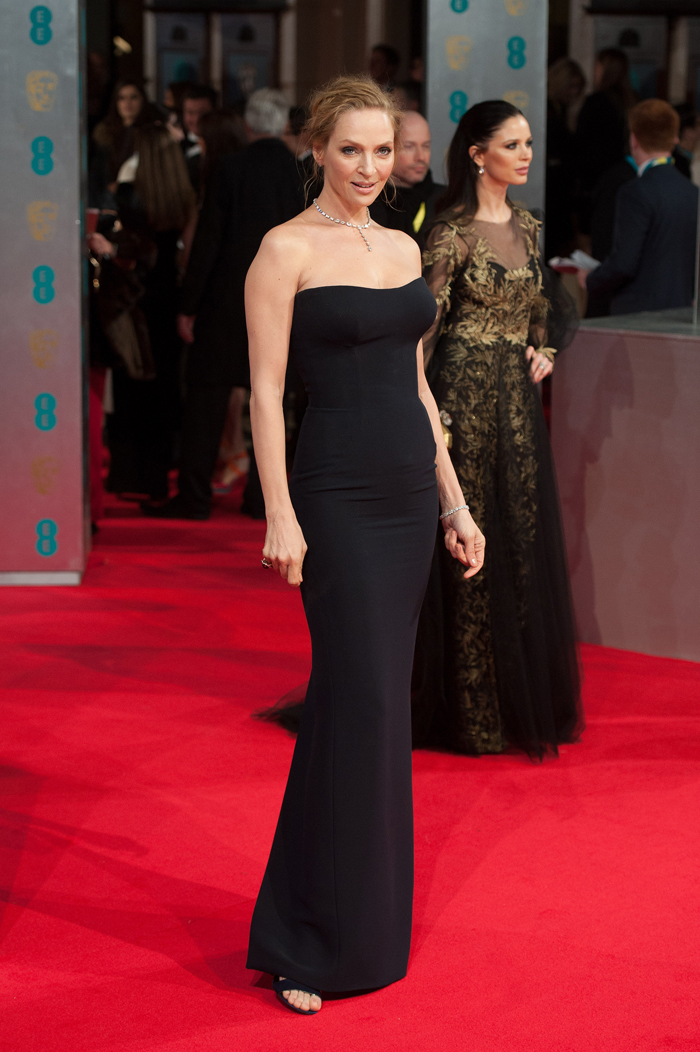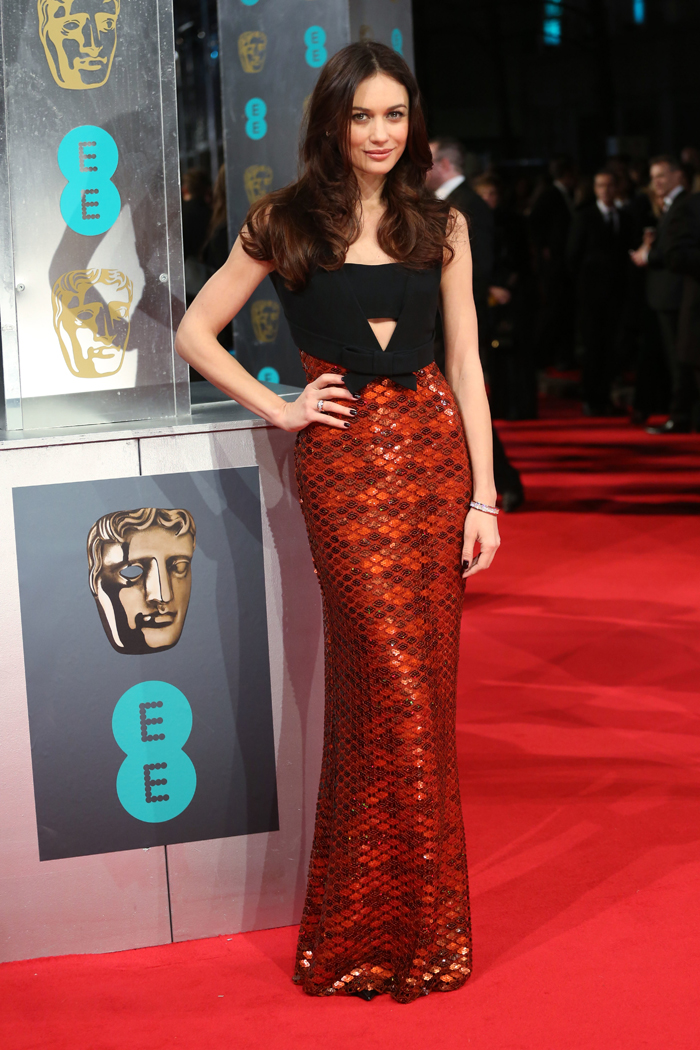 Olga Kurylenko looked like a total knockout in Burberry. I'm so glad she's able to quickly shed the stigma of being a female sidekick of Tom Cruise. Olga's dress is a mixed bag. Slinky on the bottom, sophisticated on top, and weird in the middle. I could have done without the peek-a-boo tummy feature, but the contrast of the black fabric with the red-and-orange scales on the bottom makes for major drama. Her hair is to die for, and she is so gorgeous.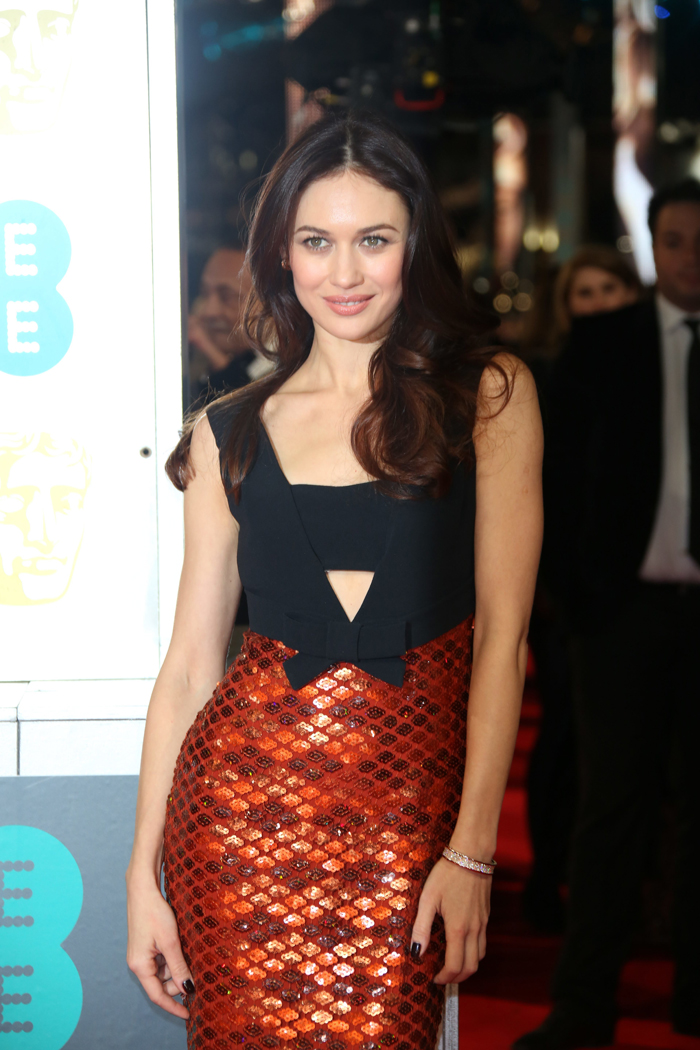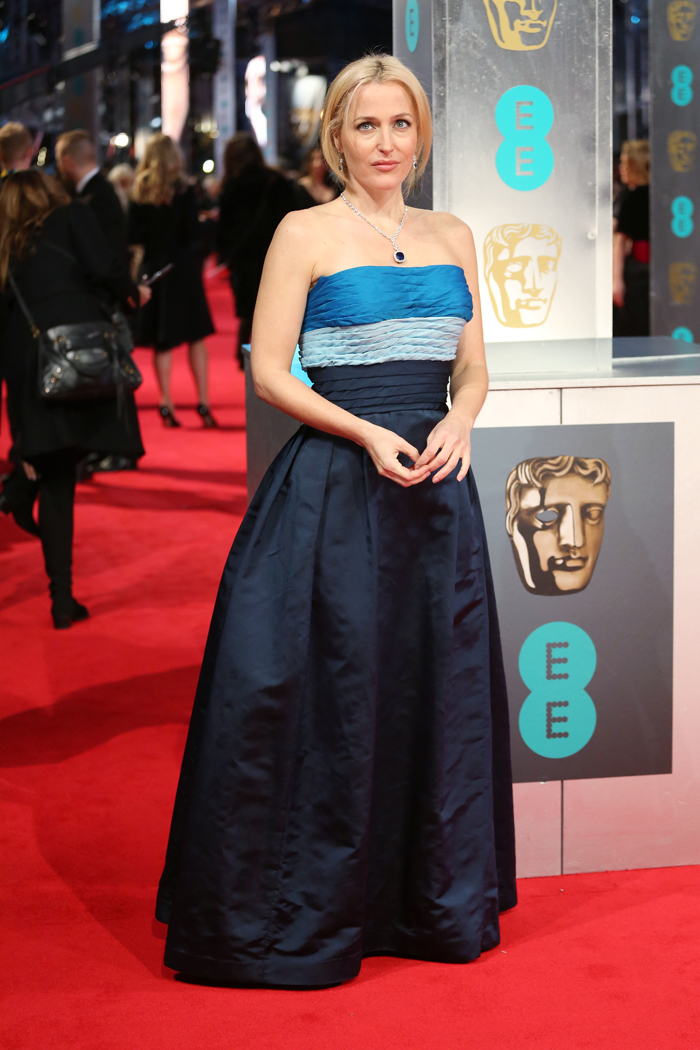 Gillian Anderson chose a vintage Balmain Couture. Or rather, the Balmain Couture chose Gillian. This is a whole lotta dress for such a tiny woman. The color palette (very nautical) is interesting, and the back tie looks like a ship sail. Up close, the fabric looks like crepe paper. Gillian could have smouldered but instead, she's going boating.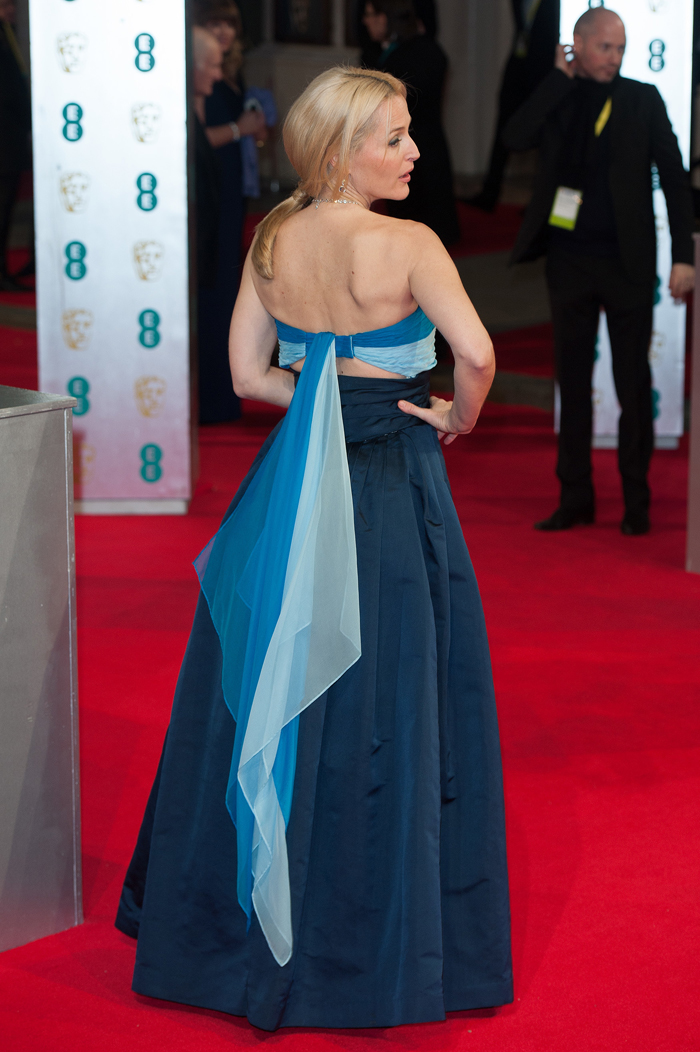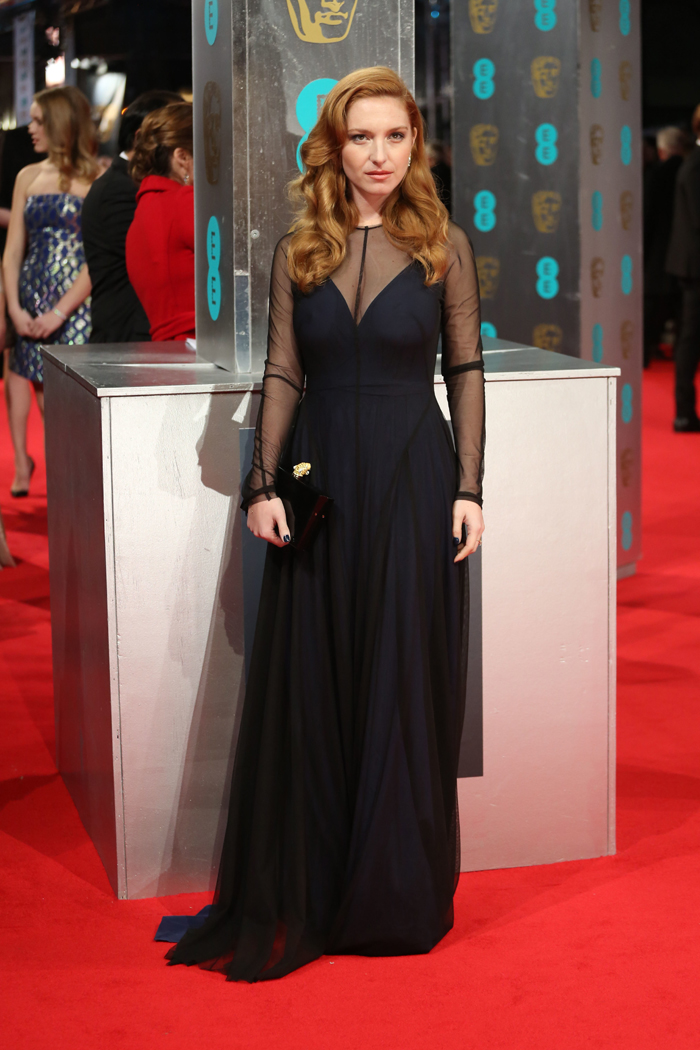 Josephine de la Baume wore a royal blue Marios Schwab dress with sheer sleeves. I'm okay on this dress but it feels more appropriate for a premiere than an awards show. For what it's worth, the runway version was almost completely sheer.
Photos courtesy of WENN