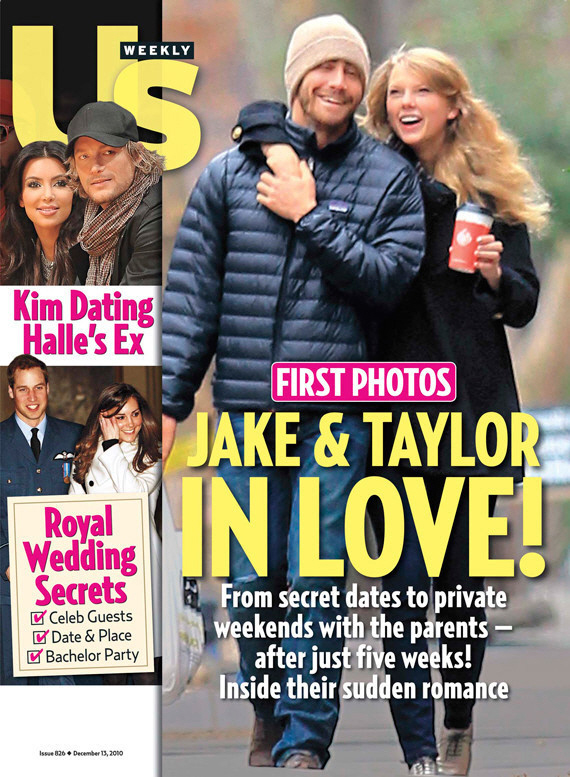 This is the weirdest story. I actually had a moment of "should we even discuss this?" because it is quite intimately about Taylor Swift's virginity. But my thought is: Swifty sings blind-item songs about her love life and heartbreaks and which guy screwed around and which guy betrayed her, and we already know some of this stuff anyway. So, fair game? Radar's story is basically "Taylor Swift lost her virginity to Jake Gyllenhaal and the whole situation left her devastated." Which I don't even think is true. Swifty dated John Mayer before Jake and I always thought that Mayer was probably the one to… you know. Get there first.
Taylor Swift was heartbroken after she gave her virginity to Jake Gyllenhaal and he bailed on her 21st birthday party, leaving the singer locked in a bathroom crying the entire night, RadarOnline.com is exclusively reporting. According to an insider Swift, now 24, had been "saving herself for marriage" but was so smitten with Gyllenhaal, 33, that after three months of dating he convinced her to go all the way.

"She thought she was going to marry Jake, that's how in love she was with him," the source told Radar. "She was on birth control and he always wore a condom, taking no chances."

But shortly after the two began sleeping together, Swift threw a 21st birthday party for herself in Dec. 2010 at her family's estate in Nashville, Tenn. and Gyllenhaal was expected to fly in for the bash the source claims — but he was a no-show, leaving the "Our Song" singer devastated.

"The day before — all was set — he was coming, no issues. But the day of, she doesn't hear from him at all. No texts, no calls," the insider revealed. "Taylor thought maybe he was planning some sort of surprise. Nope. He didn't show up and she locked herself in the bathroom and cried the entire night."

And as Swift is known to do, the country starlet penned nearly an entire album about her heartbreak over Gyllenhaal.

"Her breakup with Jake inspired every word of RED," the source told Radar. "The song that specifically references this 'event' is 'The Moment I Knew.' They lyrics are all about her birthday party and Jake not showing up."

Some of the lyrics for the song include, "You should've been there, Should've burst through the door," with Swift going on to sing, "You said you'd be here."

Throughout the song Swift describes how she was waiting in her "party dress" for him to show up and admits that when he didn't she retreated to the bathroom.

"What do you say, When tears are streaming down your face, In front of everyone you know?" the lyrics read.

The source tells Radar that Swift is still "stuck" on Gyllenhaal and says the relationship left her "damaged goods." Reps for Swift didn't respond with comment to Radar at the time of publication.
The use of "damaged goods" is so dated and misogynistic. That's what women were told in the 1950s, for God's sake. "No man respects damaged goods, never put out before marriage!" As for this particular Swifty story… as I said, I personally believe that John Mayer was her first and I would be willing to believe that Mayer messed her up pretty badly (he's such a toolbox). But I don't doubt that Jake Gyllenhaal also messed with her head. I wouldn't be surprised if Jake tapped out on events that were important to Swifty. But let's also remember… they were together for what? Two months total? I'm not saying she didn't have her heart broken. I'm just saying that she got years' worth of song material from those two months of douchery. Swifty should just chalk that up to a win overall.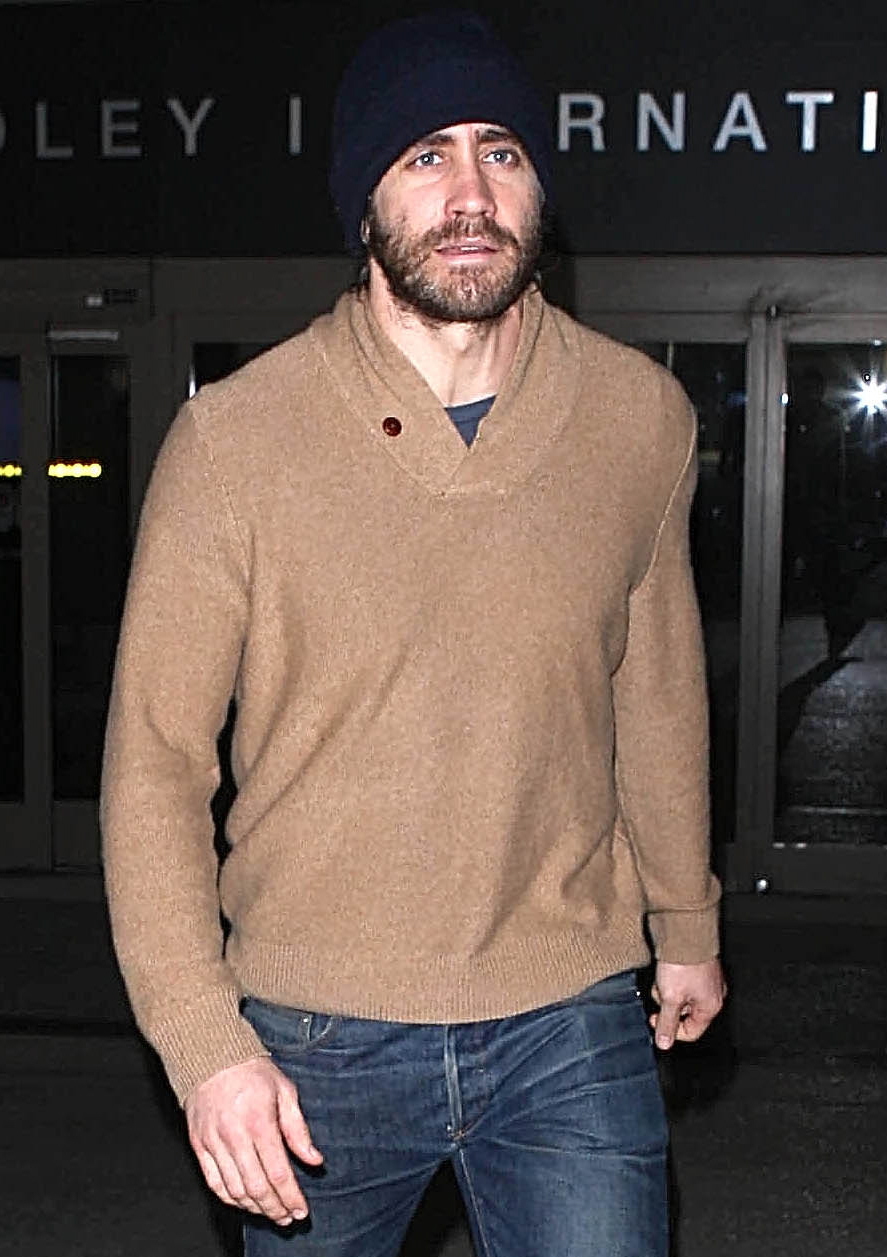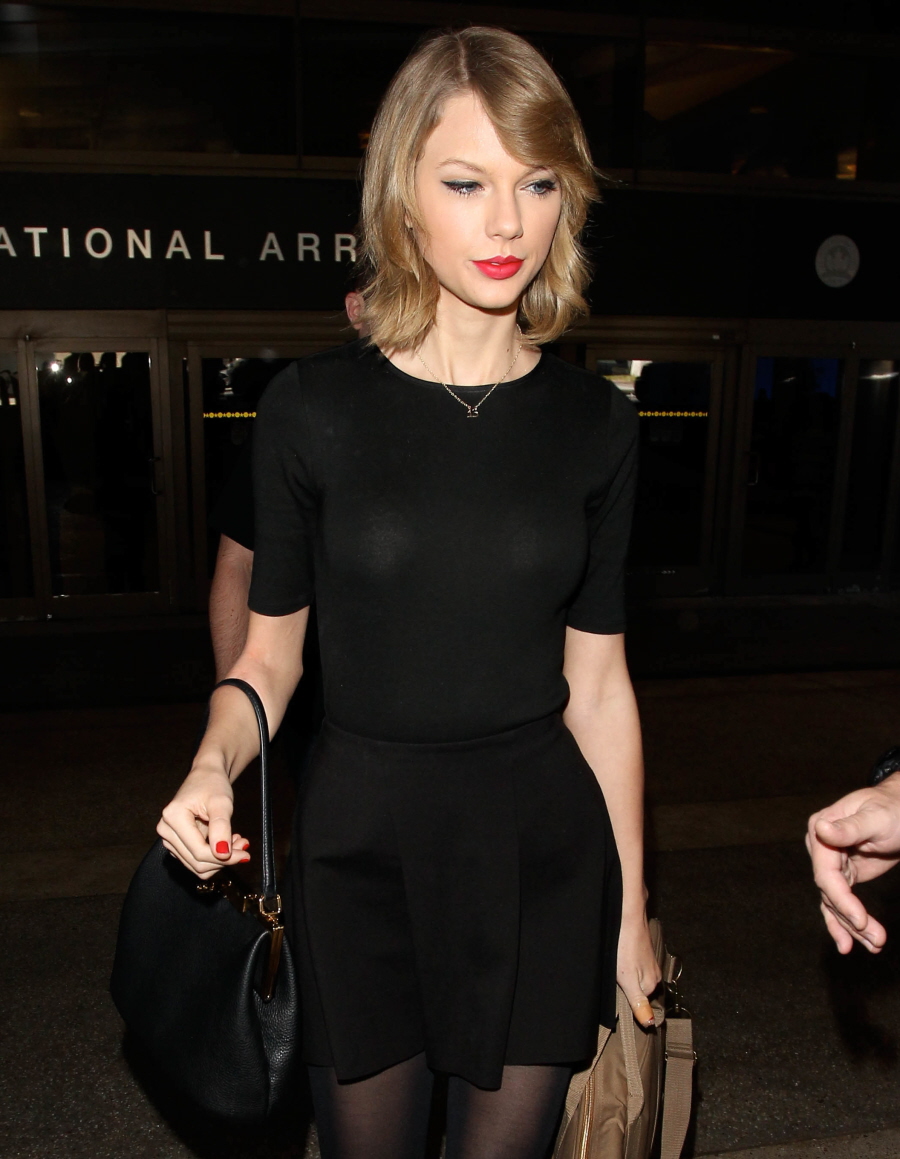 Photos courtesy of WENN.