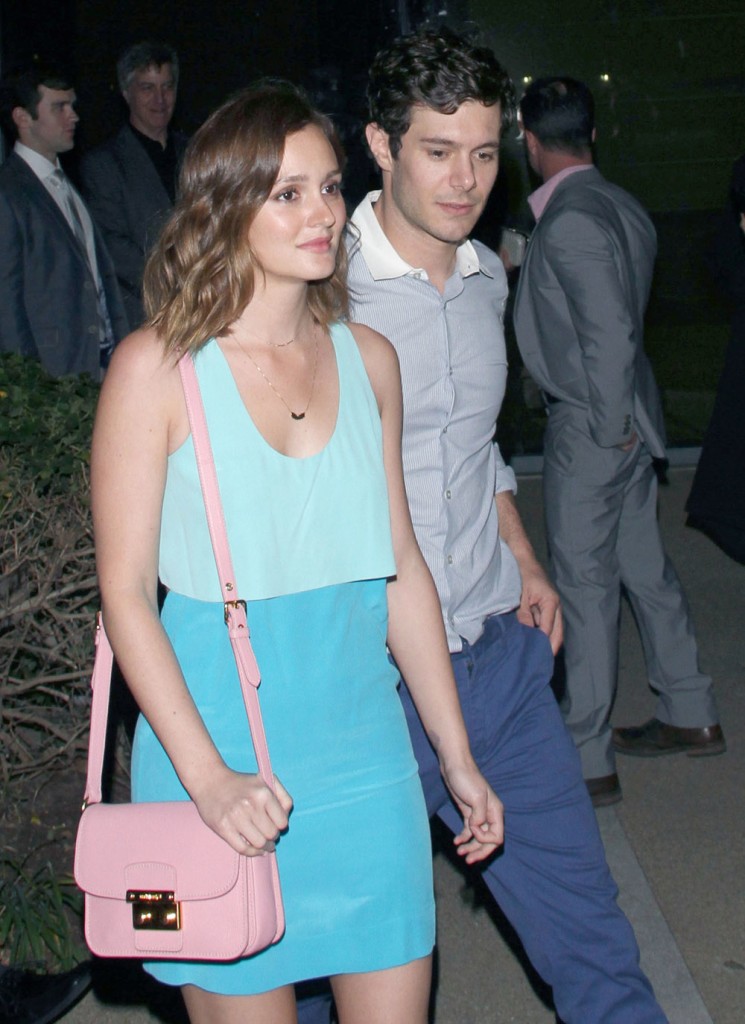 We've covered Adam Brody and Leighton Meester's relationship exactly two other times: when we first heard that they were dating, about a year ago, and when we heard that they were engaged, last November. That's not for lack of interest, they're TV stars who were big players on popular shows, and they've both crossed over into film, which is how they met, on the set of 2011's The Oranges. The lack of coverage is because they've played it very low key throughout their relationship, to the point that the press has had to dig to even learn that they actually got married. I love this. E! Online has the most details, which are still scant, and it's worth noting that neither has publicly confirmed their relationship, engagement, nor marriage. Sources are telling the celebrity outlets that it's true, though.
Leighton Meester married Adam Brody in a secret wedding ceremony, E! News confirms.

The TV stars were most recently seen relaxing at Mexico's St. Regis Punta Mita Resort from Feb. 12-15, just weeks after Meester reportedly had her bachelorette party at West Hollywood restaurant Hamburger Mary's.

The 27-year-old Gossip Girl star and the 34-year-old O.C. actor got engaged in November, just nine months after it was first revealed that they were an item. The famously private pair, who met on the set of 2011's The Oranges, have never officially confirmed they were a couple, nor did they confirm their engagement…

Meester makes her Broadway debut in Of Mice and Men this spring. Brody, meanwhile, next appears in the movie Think Like a Man Too. The newlyweds are both slated to star in the comedy Life Partners.

Us Weekly first reported the news of Meester and Brody's hush-hush marriage.
Did they have a destination wedding, I wonder, or was the Mexico jaunt their honeymoon? I also wonder who was at the ceremony, if they invited a few friends or family, or if they eloped and told everyone afterwards. Either way, it sounds romantic.
Here's a fan photo taken of Adam in the airport this weekend wearing a wedding ring. People reports that there has been no official confirmation that Adam and Leighton are married, and I bet we won't get one. Maybe they'll attend a premiere together at some point, but they've certainly played it close to the vest so far. Congratulations to Adam and Leighton!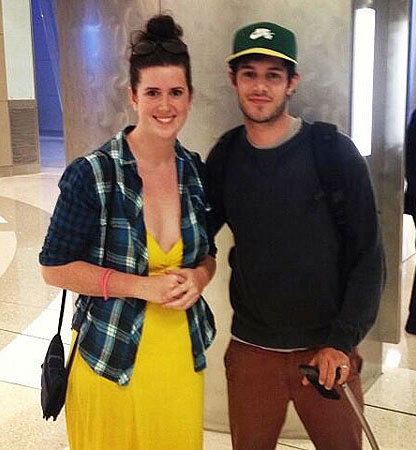 Update: Adam has confirmed that he's married, and E! Online reports that the wedding was two weeks ago "in Northern California by the ocean… It was a very small and intimate wedding with close family and friends."
These pics are of Adam and Leighton walking their dogs together in December. Their dogs are named Penny Lane and Trudy. Other photos of Adam and Leighton are from June, 2013.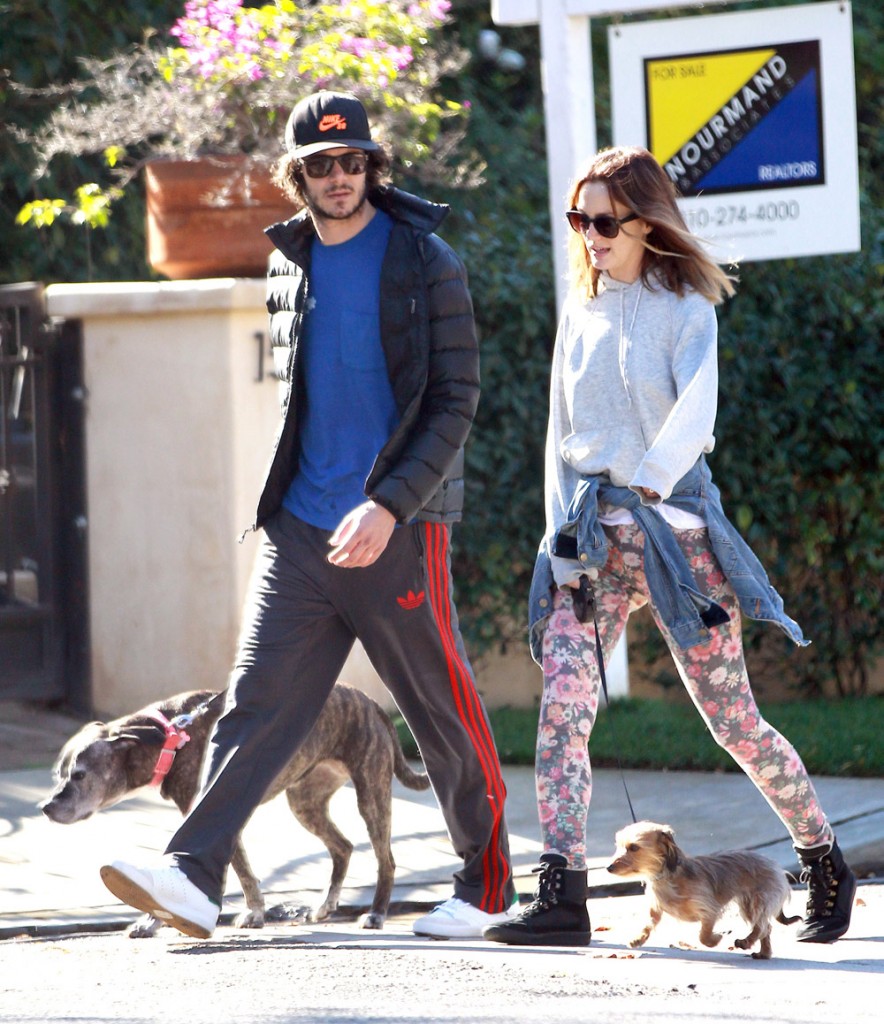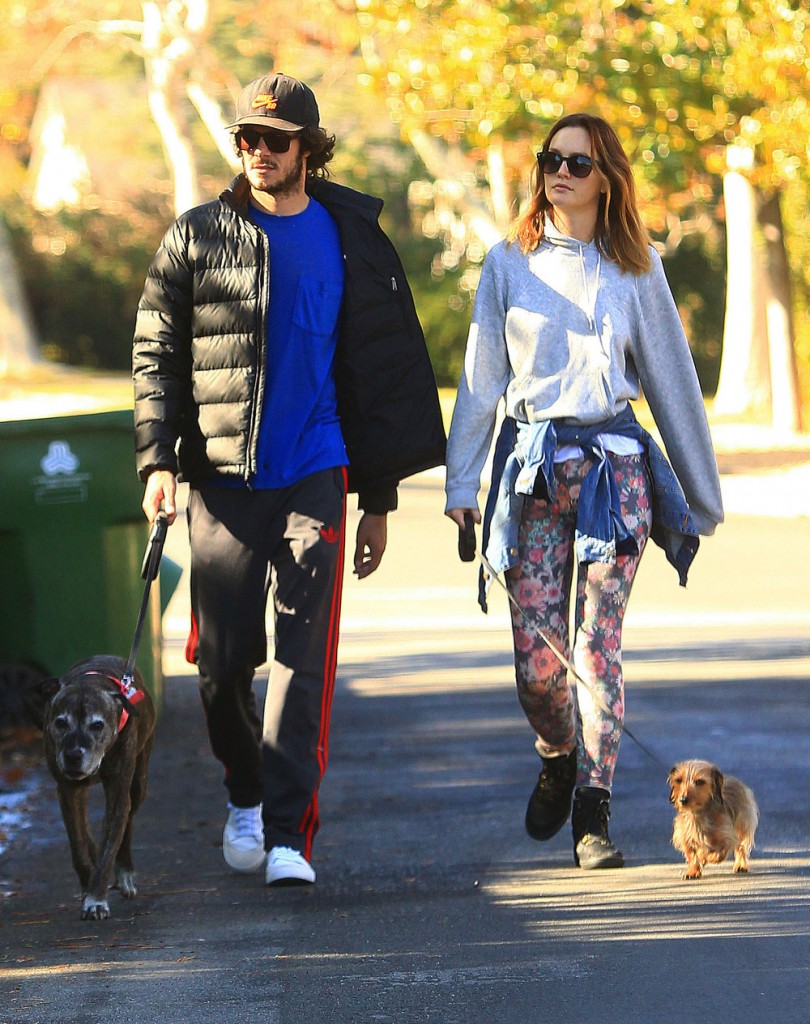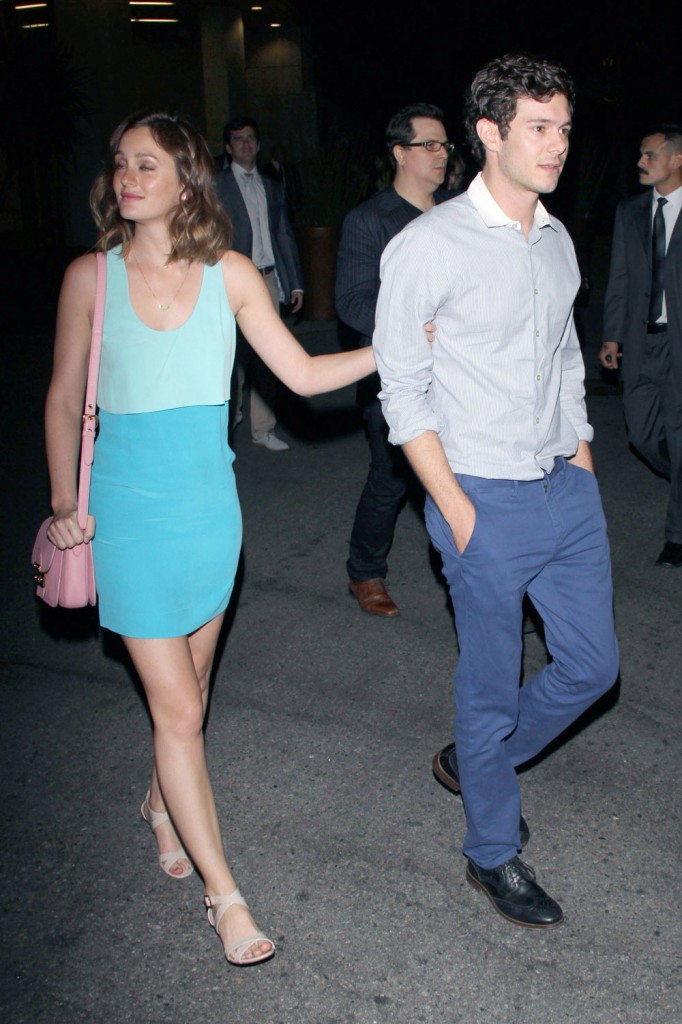 photo credit: WENN.com and FameFlynet