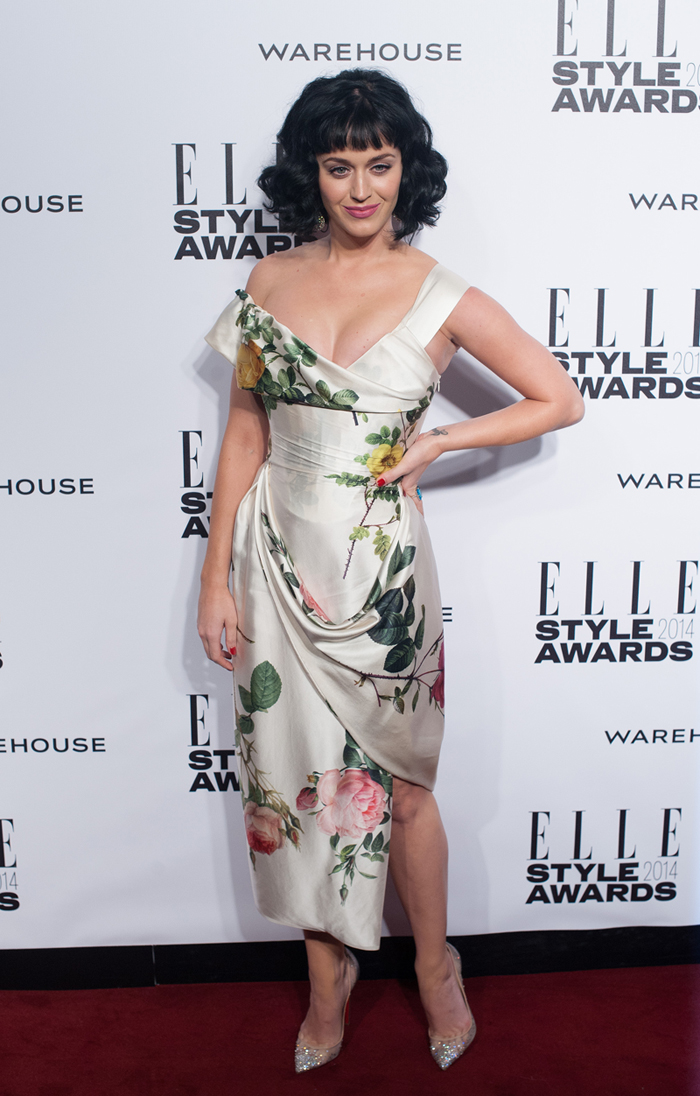 Katy Perry led the subpack at last night's Elle Style Awards ceremony. Katy won Elle's Woman of the Year award, and she's the only one, out of the group covered in this post, who actually tried to bring it. Did she succeed? We shall see. Katy wore Vivienne Westwood Gold Label, and I find it hard to diss any Westwood dress. Westwood is one of my favorite designers, but here, the dress comes up slightly short in comparison to most Westwood designs.
Don't let me overstate the negative. I do dig this dress a lot. The fabric is sumptuous, and the rose print is fun and quirky without being obnoxious. What messes things up is Katy's hair. She's obviously wearing a wig. In two weeks, Katy's hair will be much longer, but that will be a wig too. I do like Katy's silver shoes, and her makeup looks slightly more natural than usual. Such a shame that the wig makes her look two decades older than her true age.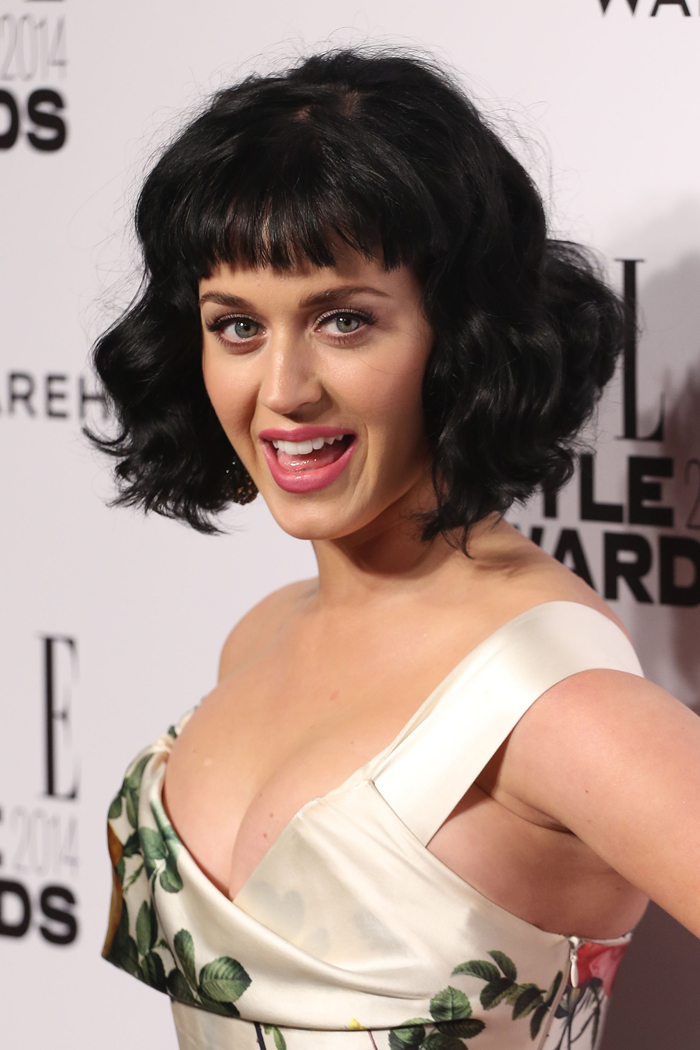 Check out this closeup view of Katy playing the engagement ring game again. She already pulled this stunt on Valentine's Day. Then sources confirmed to Us Weekly that there is no engagement. Nice ring.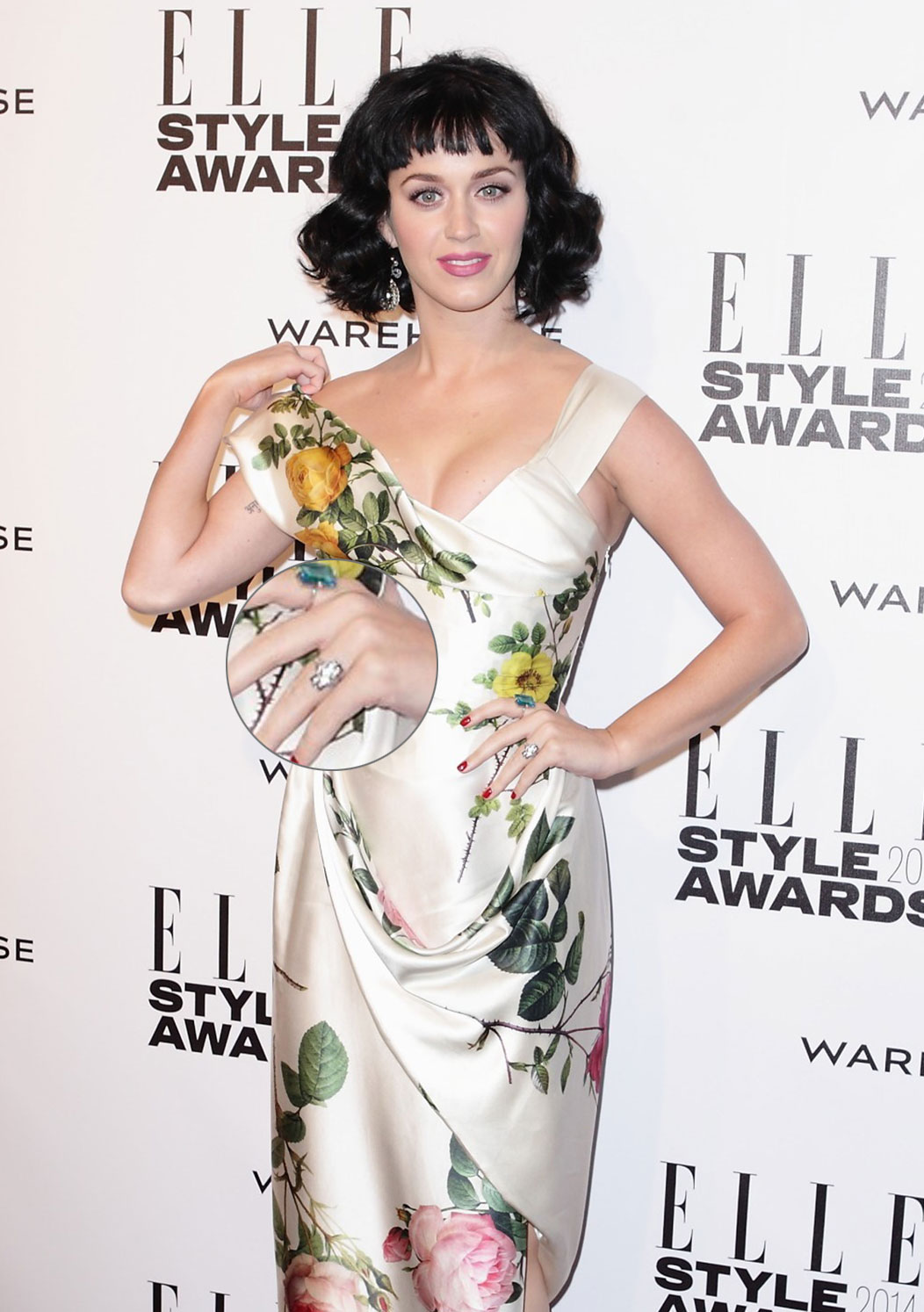 Jessie J chose a fuschia Tom Ford mini dress and dominatrix-styled boots that looked like they were ripped straight from the Contempo Casuals racks. This dress highlights her amazing body, but that trait isn't necessary for a style show. Jessie J has also gone in for some extensions too. Wasn't her head completely shaved only a year ago?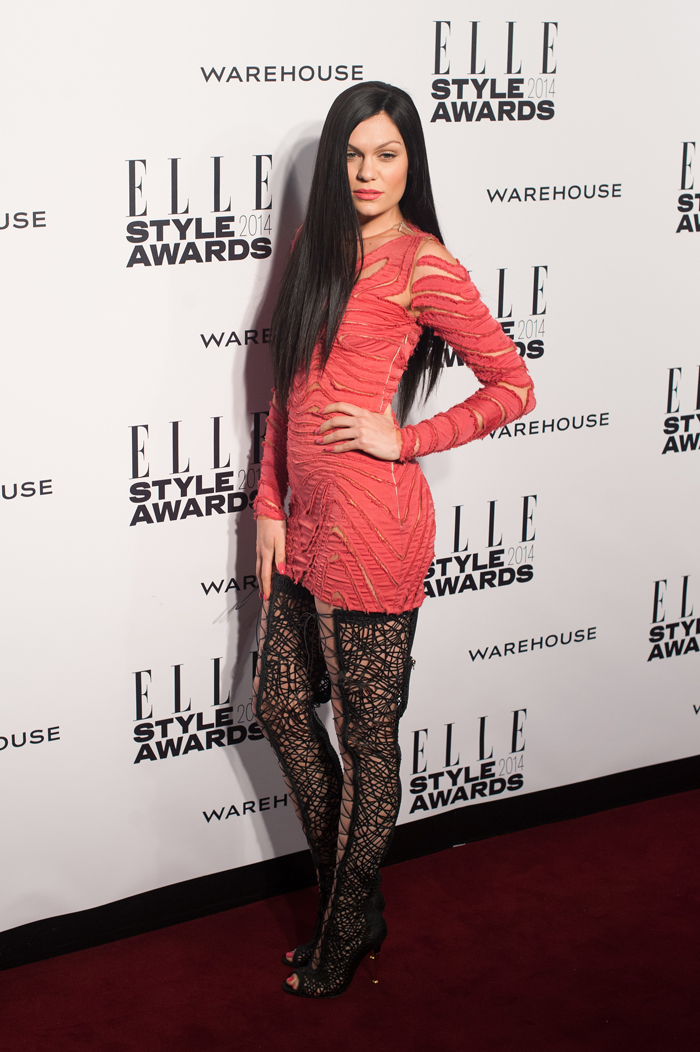 Suki Waterhouse is tired, y'all. She's been shuttling between the BAFTAs and London Fashion week. Suki was named Model of the Year and wore Burberry Prorsum. Earlier this week, she strutted down the Burberry catwalk and showed off her bum while Bradley Cooper enthusiastically chatted up Anna Wintour. Hmm.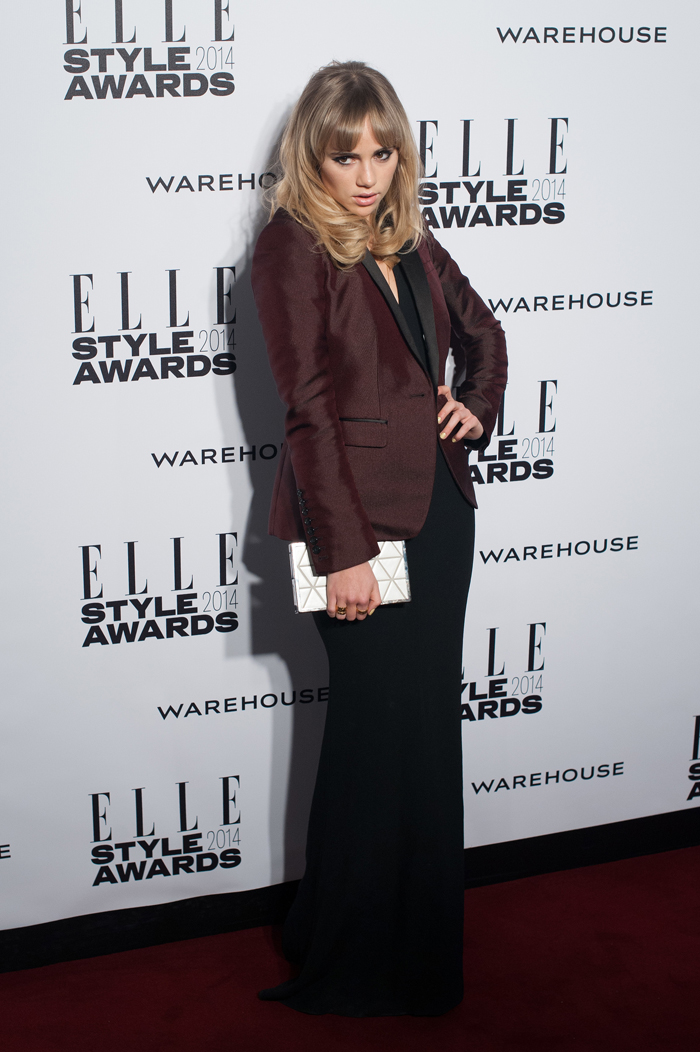 Pharrell Williams left his crazy mountie hats at home, and he forgot his socks too. His wife, Helen Lasichanh, is much more interesting. She changed up her hair and looks cute in hot pink. Pharrell looks like he thought too much about his shiny, seaweed-green pants.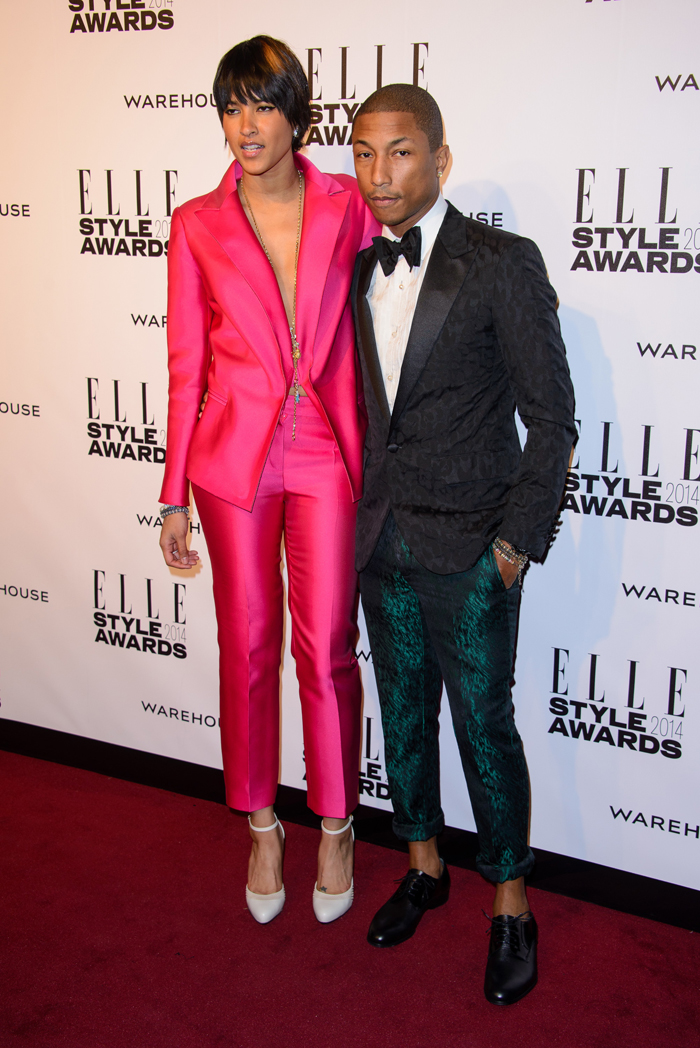 Kylie Minogue went with the always reliable little black dress. She's preparing to release a new album, Kiss Me Once, on March 18.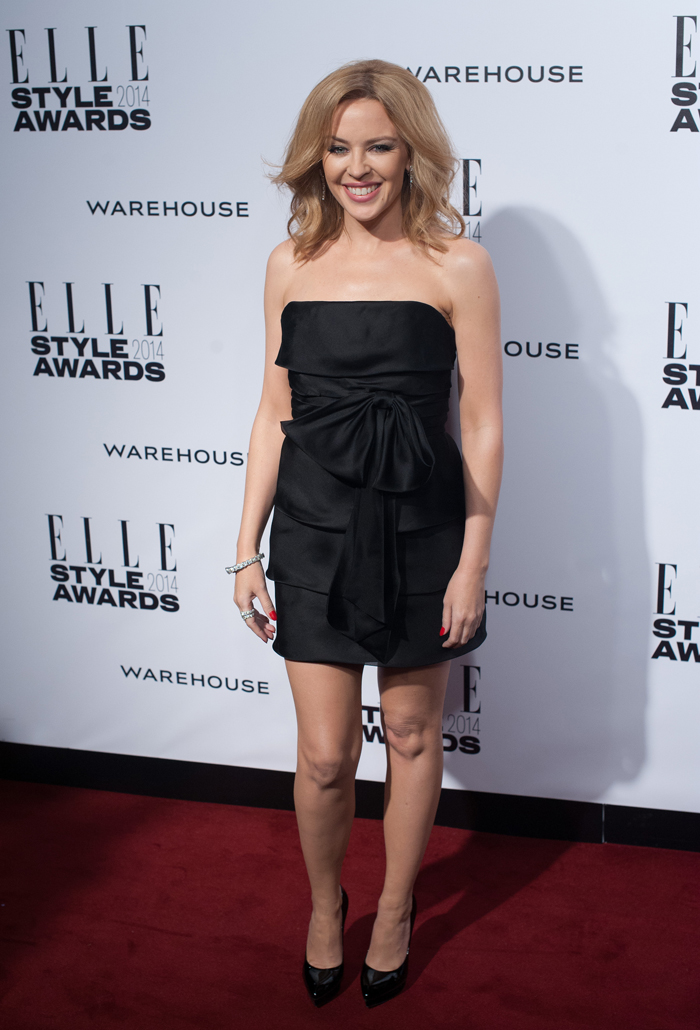 Photos courtesy of WENN