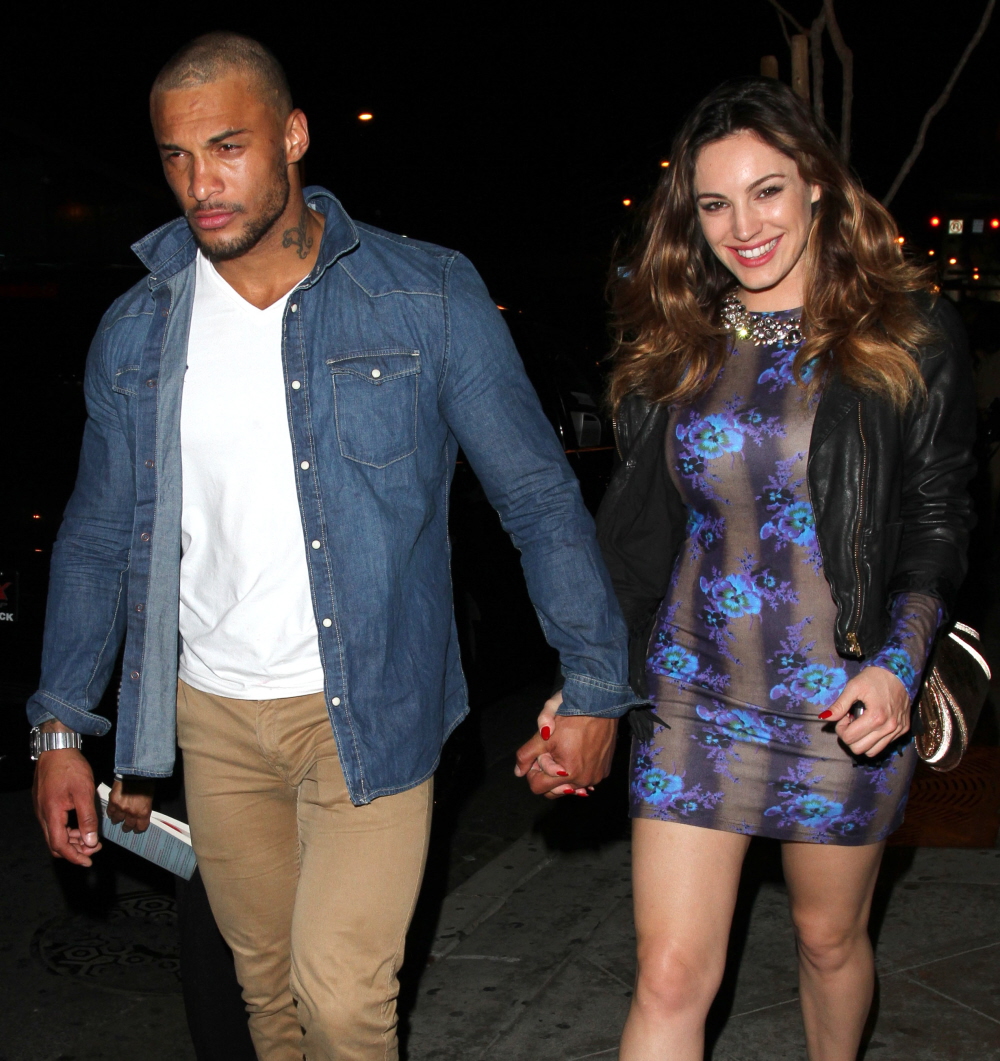 Kelly Brook has the worst taste in men. For real. I think she has worse taste in men than Katie Price, and that's really saying something (especially since they've shared lovers on more than one occasion). Kelly was in California for the past month or so, and she seemed to be spending a lot of time with her boyfriend – of only six weeks or so – David McIntosh. David is a "Gladiator" (I think it's a UK show) and he's HUGE. He's also a famewhore, apparently, and he was just in the relationship for some press, not to lavish love on Kelly's breasty bounty.
Kelly Brook feels 'humiliated' following split from fame hungry ex-David McIntosh after a whirlwind romance, it has been claimed. The pair had rarely been seen apart after getting together earlier this year, but the model reportedly called time on their relationship when she became aware he was after the limelight.

'Kelly thinks David has been using her. She felt hurt and humiliated when she realised he was more interested in fame than he was in her', a friend told The Sun. 'He was desperate to be in the papers and she kicked him out as soon as she realised he was alerting the photographers to their whereabouts,' they added.

In the wake of the split, the Gladiator star, 28, opened up about the couple's relationship to the Daily Star, saying: 'I thought we'd clicked. I didn't ever want to jinx it by saying or doing too much. I would've liked things to develop further because I do like her. I've always fancied her', he said, before telling the newspaper he had never moved into her London home.

In answer to suggestions that it was all for fame, David added: 'Media attention isn't a new thing. I've been doing a lot of modelling work in America myself, people know me out there.'

Kelly and David had started dating soon after getting together at a New Year's Eve party at her London bar Steam & Rye. The 34-year-old is now rumoured to be trying to get back with her ex Thom Evans, 28, who she split with last year after a two-year relationship, The Sun has said.
However a source added that he was keen to get back with his former flame Jessica Lowndes, despite Kelly's dinner proposals while they are both in the US.

On Tuesday, after removing all traces of Wigan-born David from her social media profile, Kelly posted a cryptic quote saying: 'It is more important to be of pure intention than of perfect action.'

Kelly and David were last photographed together on Valentine's Day when they enjoyed a romantic hike in the Hollywood Hills, following a night out at an LA nightclub. A spokesperson for Kelly declined to comment when contacted by MailOnline.
First of all, someone WAS calling the paps. Maybe it was David, maybe it was Kelly, maybe it was both. But they were photographed, like, every day for two solid weeks. Secondly, David "has been doing a lot of modelling work in America myself, people know me out there"??? O RLY?! So, he was trying to drum up some work for himself and he was using Kelly Brook – who is basically just known in America for having a nice rack – to break into some American markets. Sad for Kelly. She deserves better. Too bad she only falls for douchebags.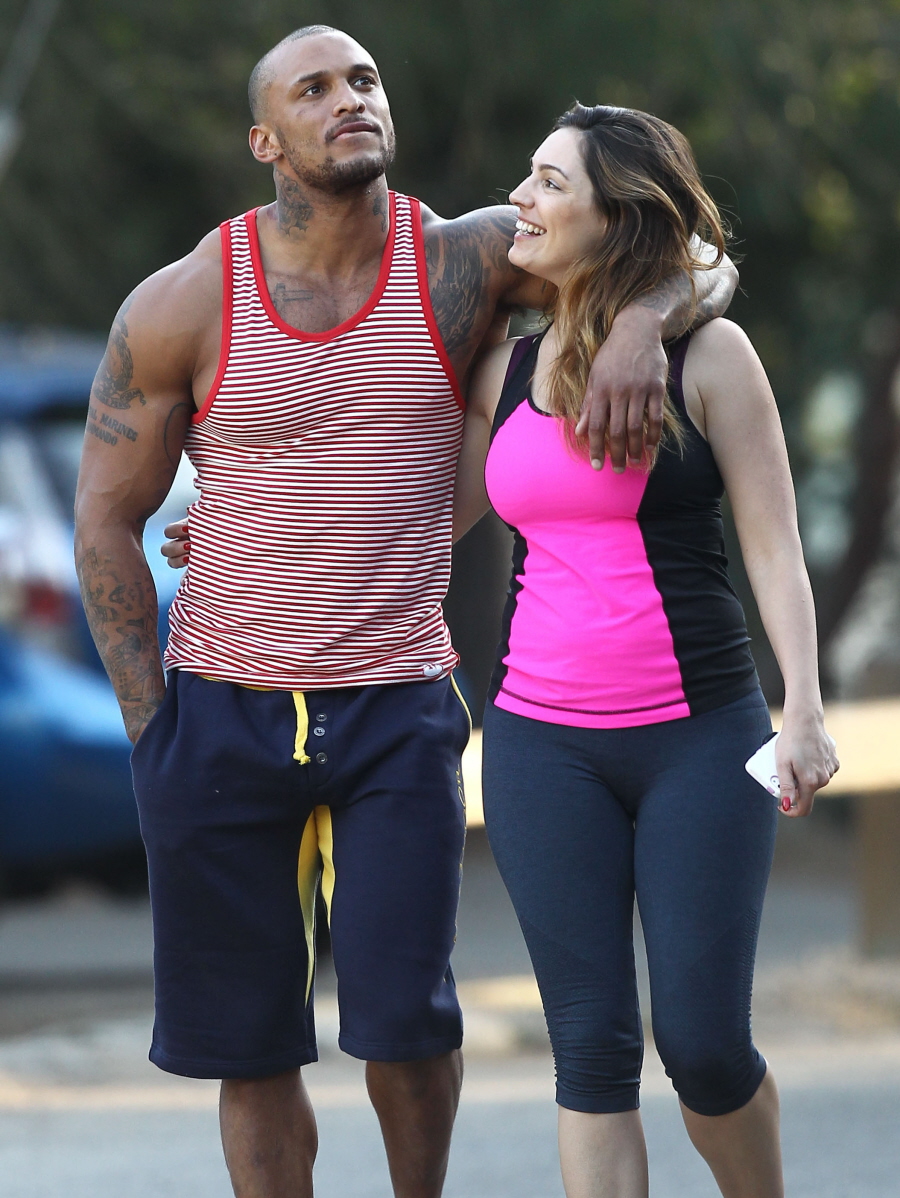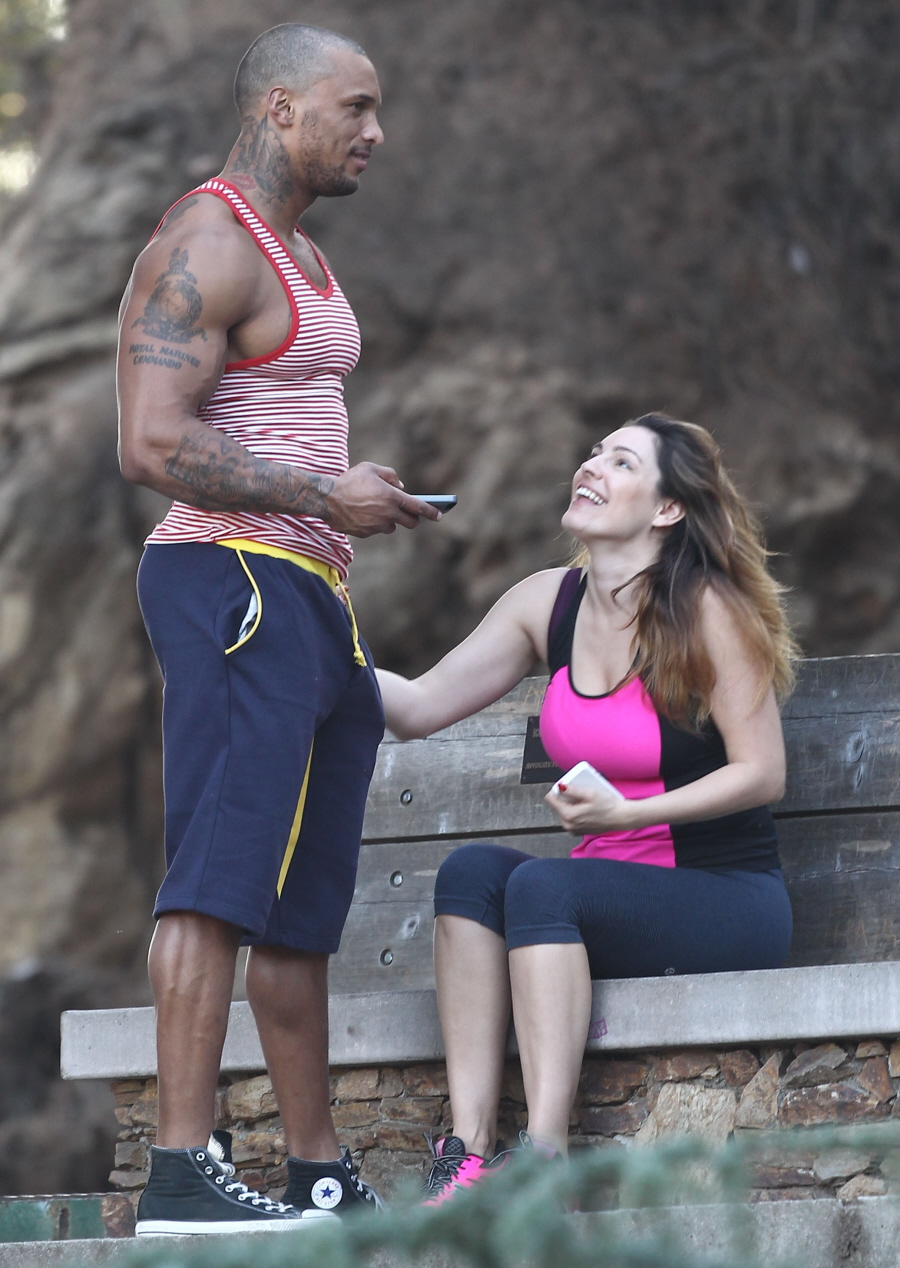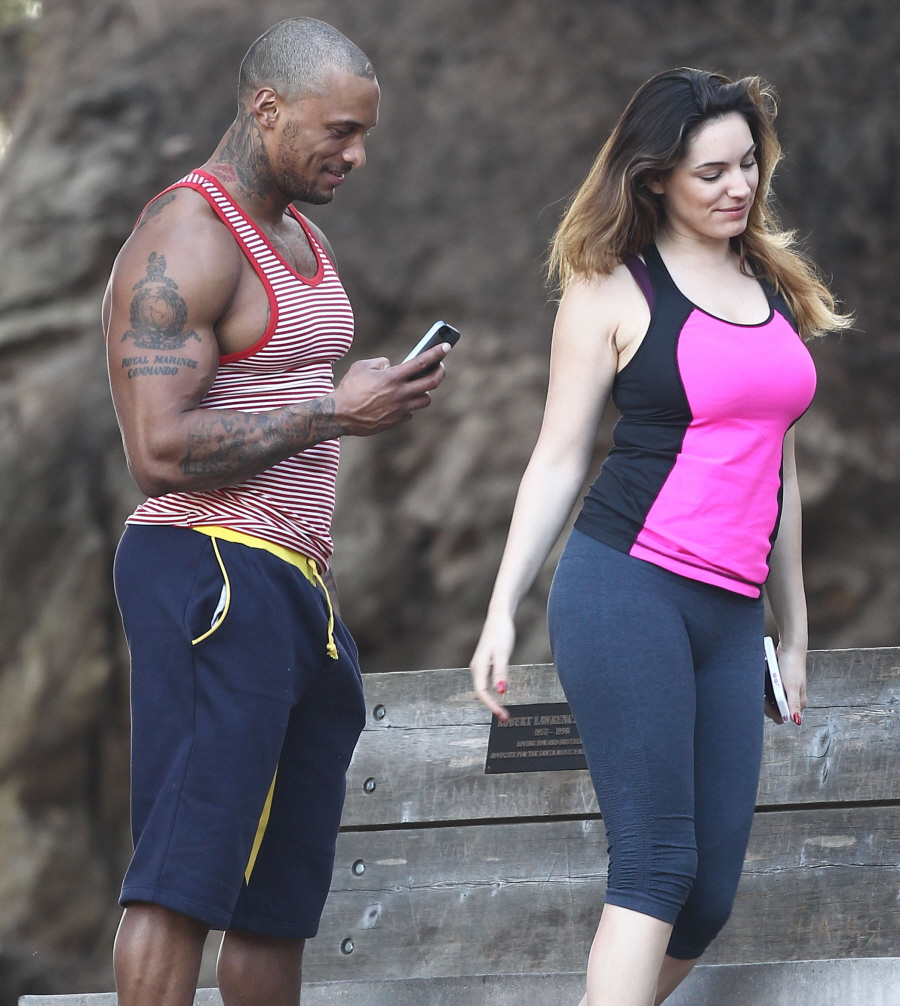 Photos of Kelly and David on Valentine's Day, courtesy of Fame/Flynet.