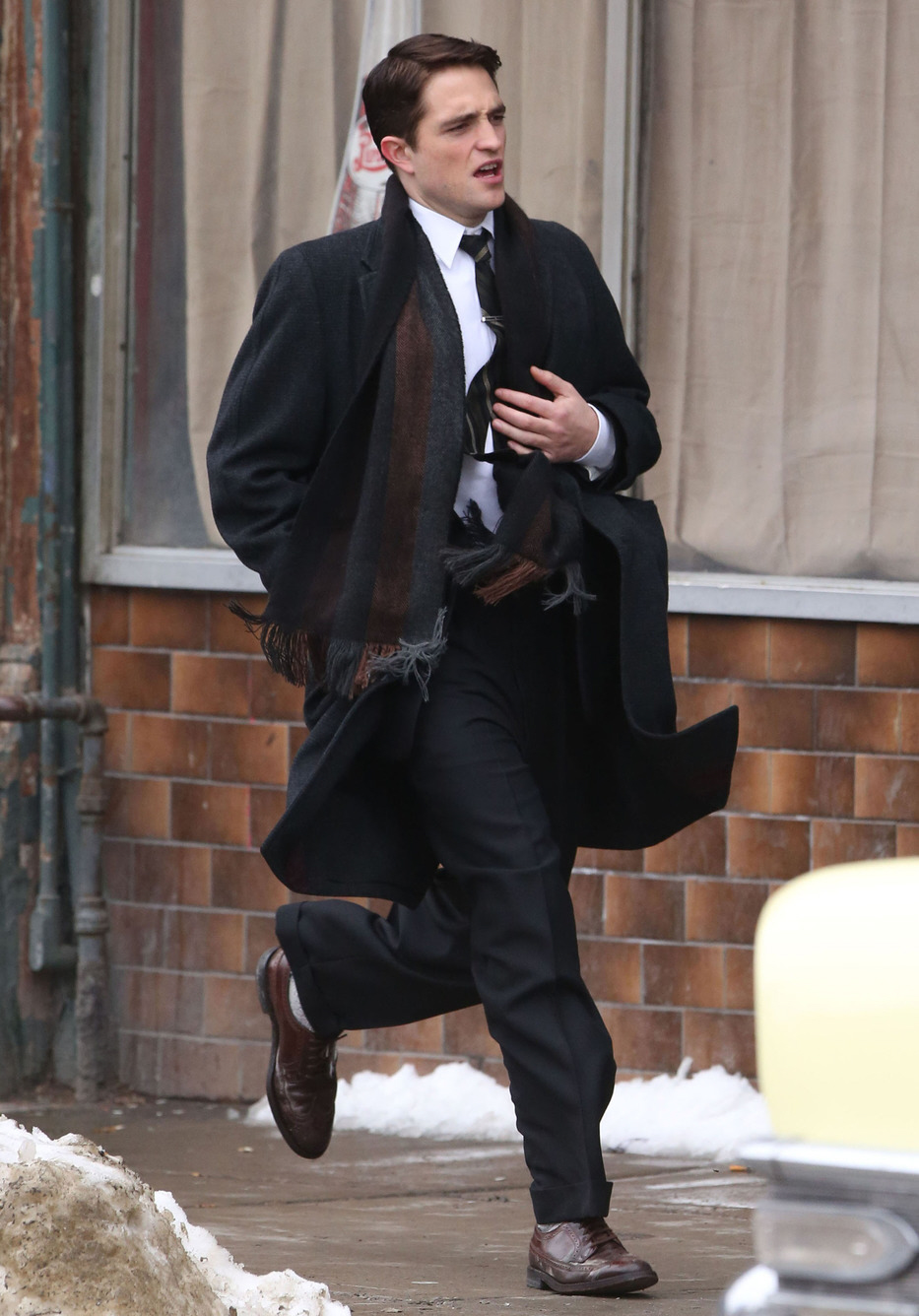 Here are some photos of Robert Pattinson and an actor named Dane DeHaan in Toronto. They're filming their new film Life, directed by Anton Corbijn. Life is set in the 1950s, and Sparkles plays a photographer for Life Magazine who is assigned to shoot a then-barely-known James Dean, played by DeHaan. Rob got a bit of a makeover for this film – he dyed his hair much darker, he shaved off all of his scruff, and he's wearing 1950s period clothes. It sort of agrees with him, I guess. I never minded Rob's scruff, although I always thought he should shave his neck beard. And the darker hair just makes him look really pale.
Variety just announced that Ben Kingsley has joined the cast of this film – Sir Ben will be playing studio chief Jack Warner, who saw the photos of Dean and wanted a piece of that (as in, Warner wanted to put him in movies). The film follows this photographer and Dean as they travel from LA to NYC and then to Indiana. So, like a period buddy film. With James Dean and Sparkles.
While this film sounds pretty interesting, I'm also kind of tired of Hollywood doing all of these "untold stories" from real celebrities' lives, like The Aviator or My Week With Marilyn, etc. But maybe it will be a good part for Sparkles. Here's hoping.
PS… David Cronenberg's daughter Caitlyn was seen visiting Sparkles on set. Twihard Conspiracy commence!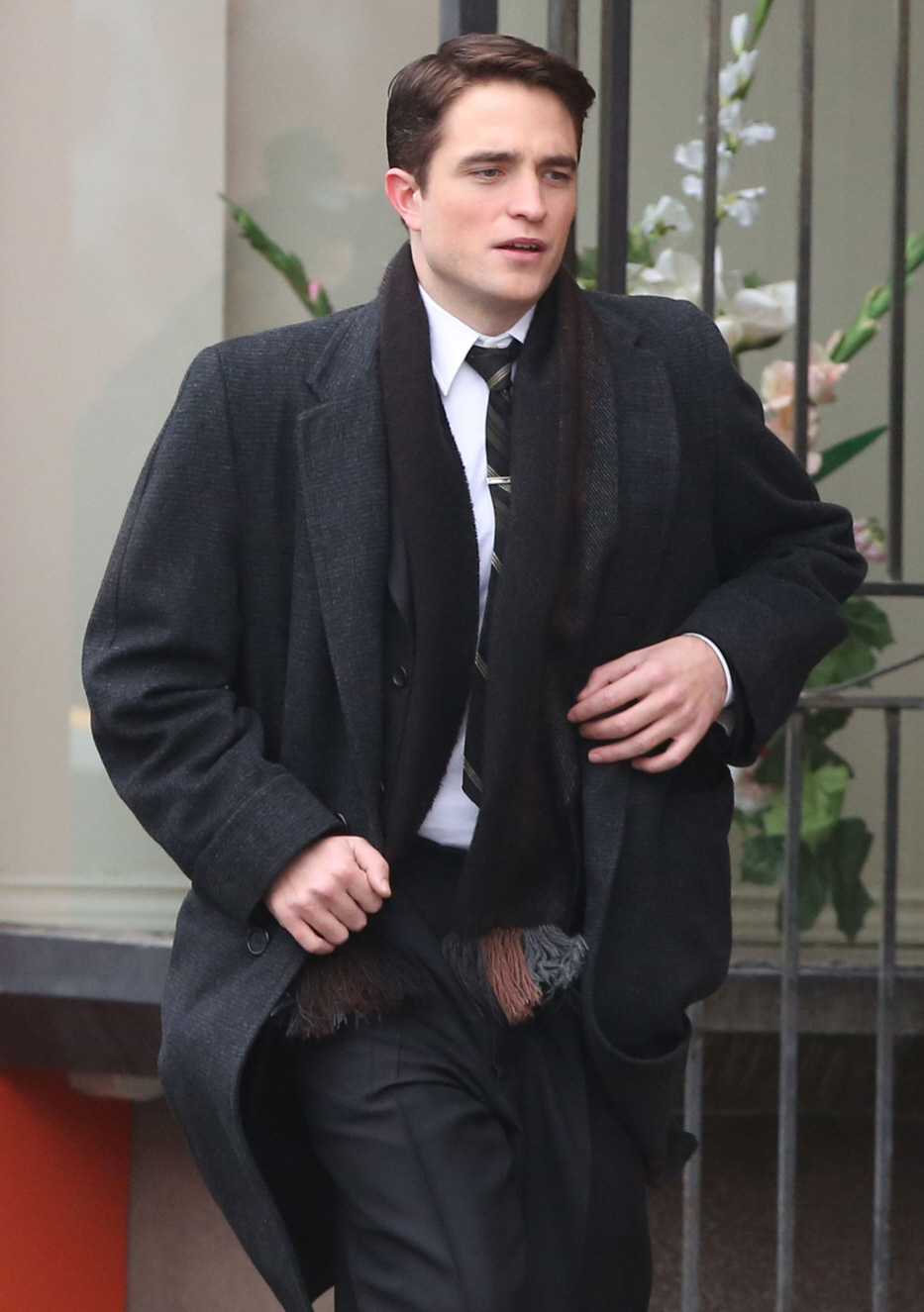 Photos courtesy of Pacific Coast News.