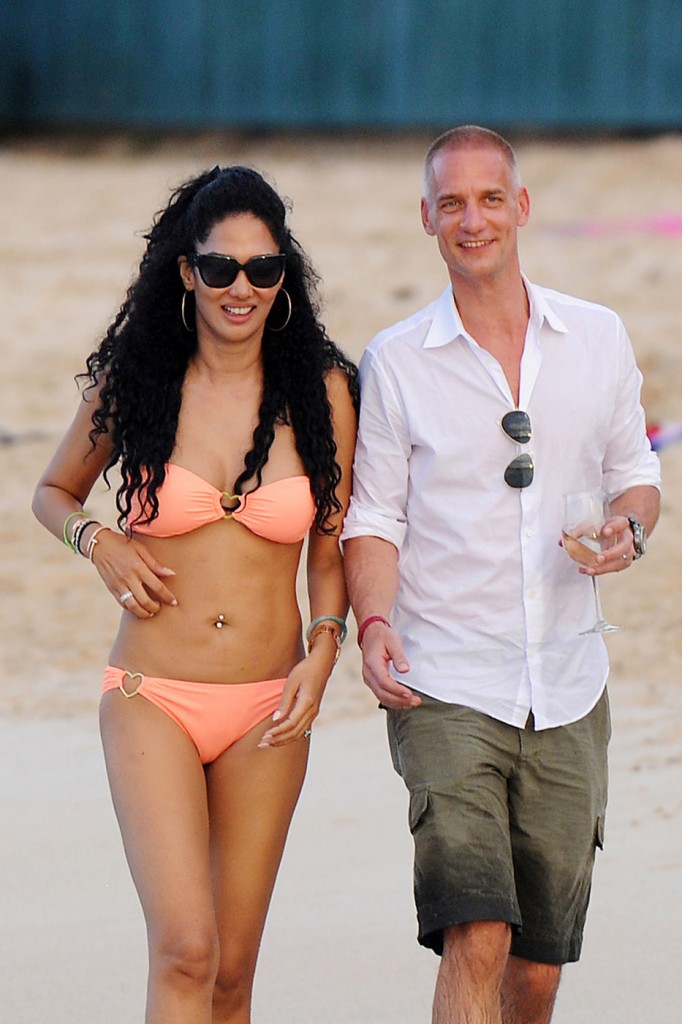 These are photos of Kimora Lee Simmons, 38, in St. Barths on Christmas Eve last year with her boyfriend turned husband, Goldman Sachs banker Tim Leissner, and her three kids, Ming Lee Simmons, 14, Aoki Lee Simmons, 11, and Kenzo Lee Hounsou, who turns 5 in May. The Daily Mail reported at the time that during this vacation Leissner and Simmons rented a luxury yacht that cost a whopping $325,000 a week. So it's safe to assume that Leissner is loaded, although Kimora is of course insanely rich in her own right, having founded the Baby Phat clothing brand.
The Daily Mail claims that Leissner is Russian, but Kimora's ex husband, Russell Simmons, says that's not the case. (The Wall St. Journal called Leissner "German-Brazilian" in their profile on his extensive business connections last year.) Russell also tweeted that Kimora married Leissner at some point. It's strange that Russell is making this announcement and isn't letting Kimora tell the press, but he's close with her so maybe she gave him the go ahead. (Update: Russell was responding to an Instagram by Birdman about Kimora, see below.) Here's what Russell tweeted [via E! Online]
All of us love @OfficialKimora but the fact is she is happily married. . Tim is has been family for a while now. #gossipcop….

— Russell Simmons (@UncleRUSH) February 19, 2014
E! points out that Kimora and Tim are both wearing wedding bands in these photos, so it's probable they got married in St. Barths over Christmas.
After her marriage to Russell ended, Kimora was with hot actor Djimon Hounsou, with whom she has son Kenzo, from 2007 until 2012. They had a commitment ceremony but were never officially married, which is strange to me because they seemed inseparable. Now we've barely heard about this guy and she's already hitched. Maybe she learned her lesson with Djimon and didn't want to go public until it was serious. She could have thought that everyone would see these staged pap pictures, notice the rings, and figure out she got married, but obviously that didn't happen.
Update: Thanks to everyone who pointed out that Russell was responding to this instagram message by Birdman in which he posted an intimate photo of Kimora and wrote that she was the love of his life. So is she cheating on the banker already?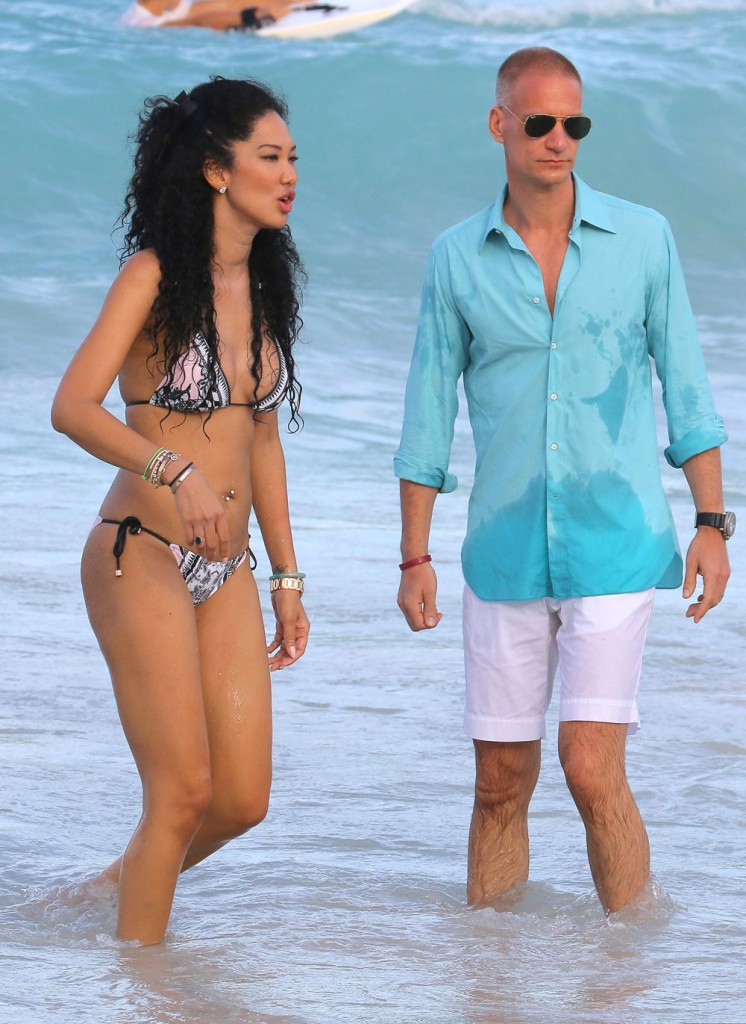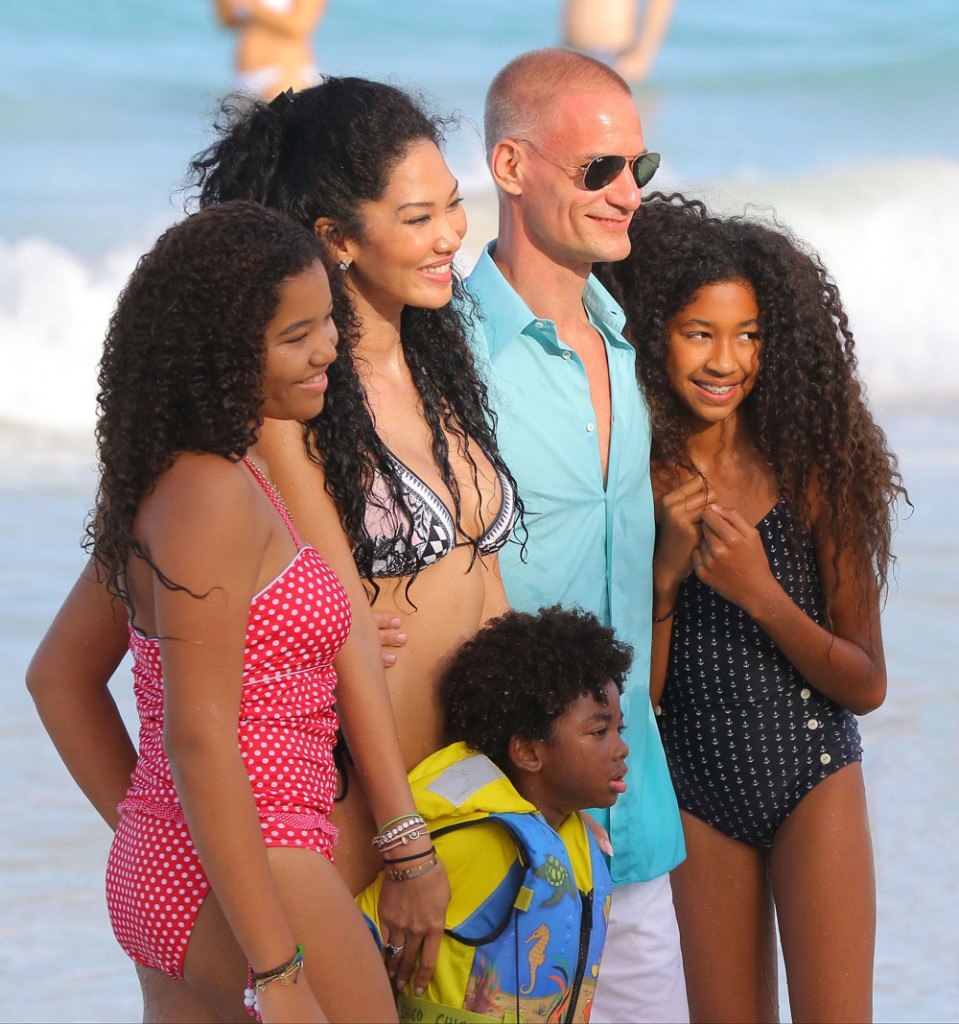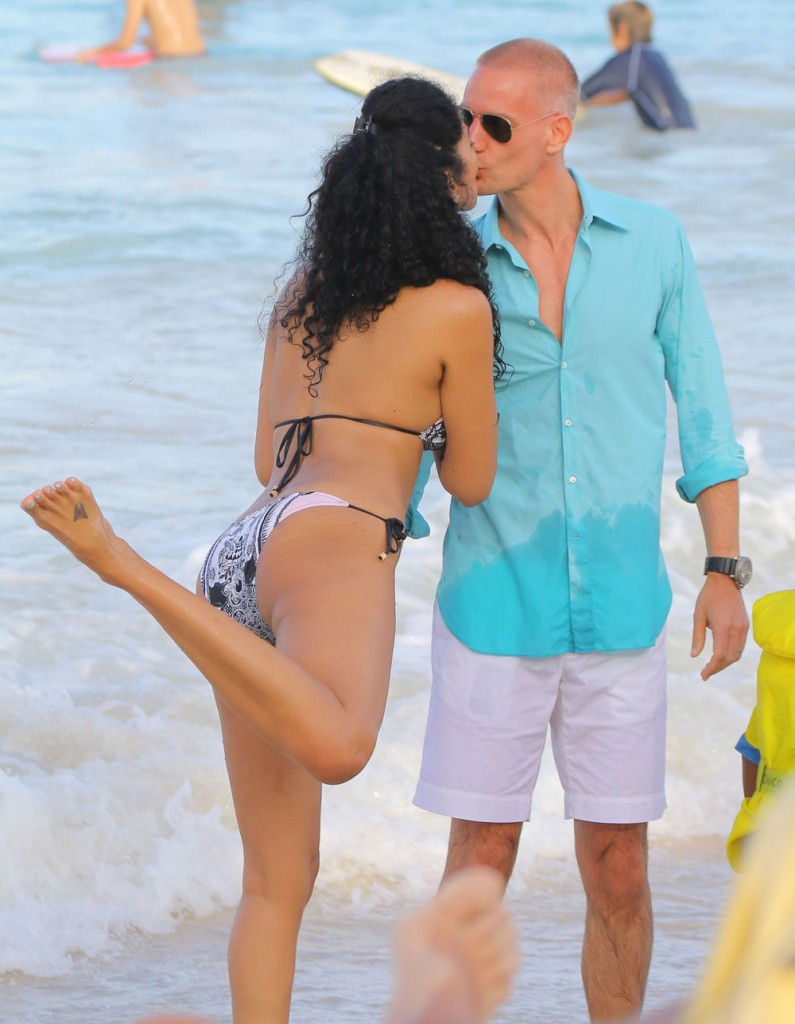 Photo credit: FameFlynet and Pacific Coast News