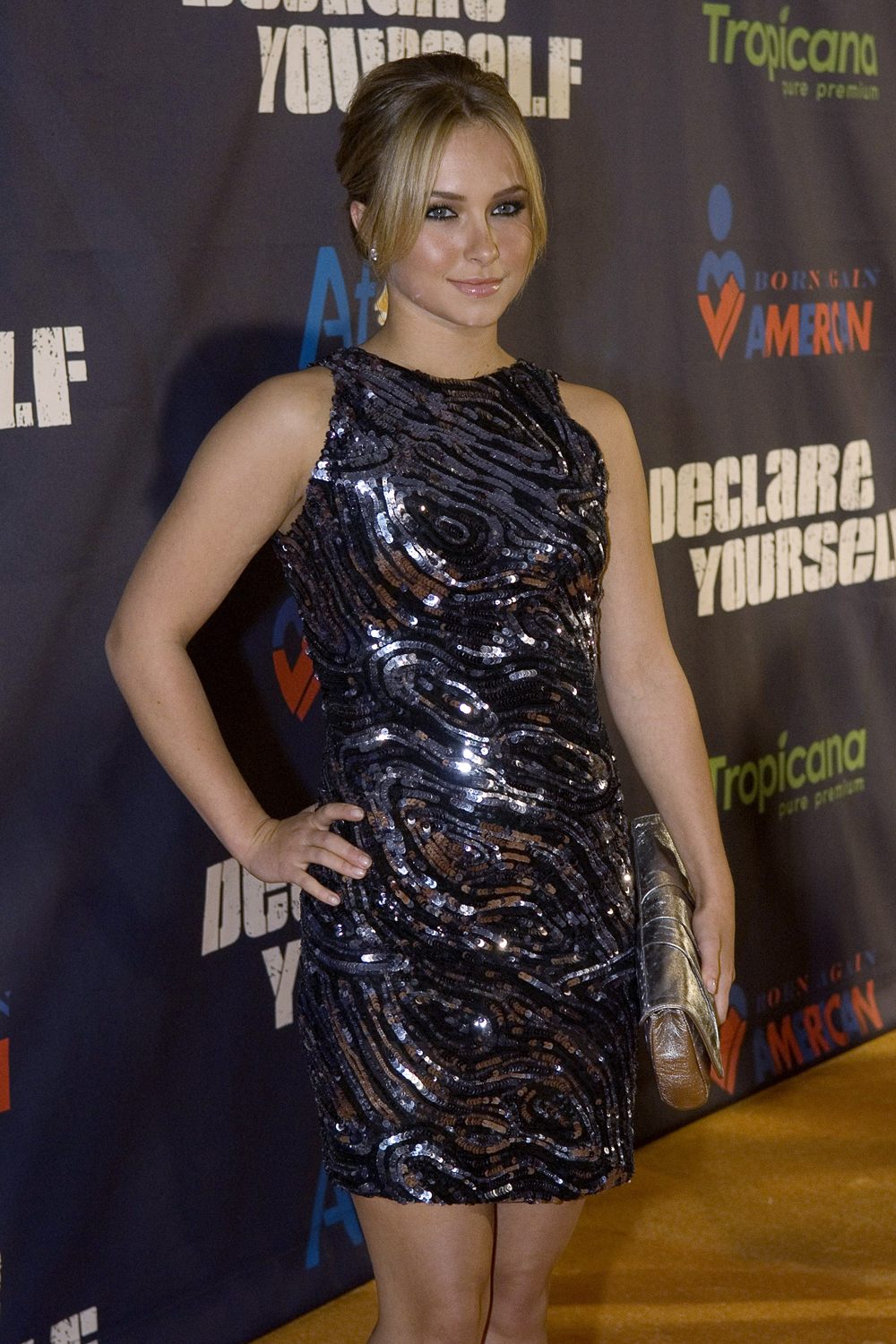 The relationship between Hayden Panettiere and Milo Ventimiglia must be on the fritz. Either that or they've quietly broken up, because Hayden was spotted making out with singer/actor Jesse McCartney in a big way.
We're seven hours late for work today because we partied at Crown Bar until we passed out – no, not from drinking, from shock. It happened right after we saw 19-year-old Hayden Panettierre ALL OVER Jesse McCartney.

And when we say ALL OVER, that's exactly what we mean. She was holding him tighter than Michael Phelps gripping that bong. The Heroes star was sitting on Jesse's lap while he kissed her neck. Then she got up and did some crazy sexy dance in his lap.

So, it looks like goodbye Milo!

It must be over between Hayden and her long-time squeeze Milo Ventimigla, 31, because after her inside PDA with Jesse, 21, they went outside to smoke and he wrapped his arms around her from behind and was kissing her neck again. (It started to look like an episode of True Blood; dude has some sort of next fixation for sure.)

In the middle of this, a girl approached Hayden to ask for her autograph on the back of a store receipt. Hayden was nice enough to oblige.

Girl, don't even try to talk your way out of this with Milo. That is, of course, if he's still in the picture. We saw it with our own bloodshot eyes.
[From Radar]
While I like Milo Ventimiglia, he's 31, and Hayden's only 19. Jesse McCartney is 21, so he's definitely more age-appropriate for her. There's also been a lot of talk that Milo wanted to get engaged to Hayden. Which makes perfect sense for someone his age, but not for someone who's 19.
I really hope they had already broken up, otherwise hearing that your girlfriend is exchanging saliva with some C-list singer has got to be an extra big jolt. Even though their age difference is fairly significant – at least for this point in their lives – Hayden and Milo always struck me as cute together, and they didn't exploit their relationship for publicity. Maybe this one just a one-night mistake.
Here's Hayden at the Declare Yourself 'A New Birth of Citizenship' Inauguration kick-off event in Washington DC on January 18th. Images thanks to WENN.