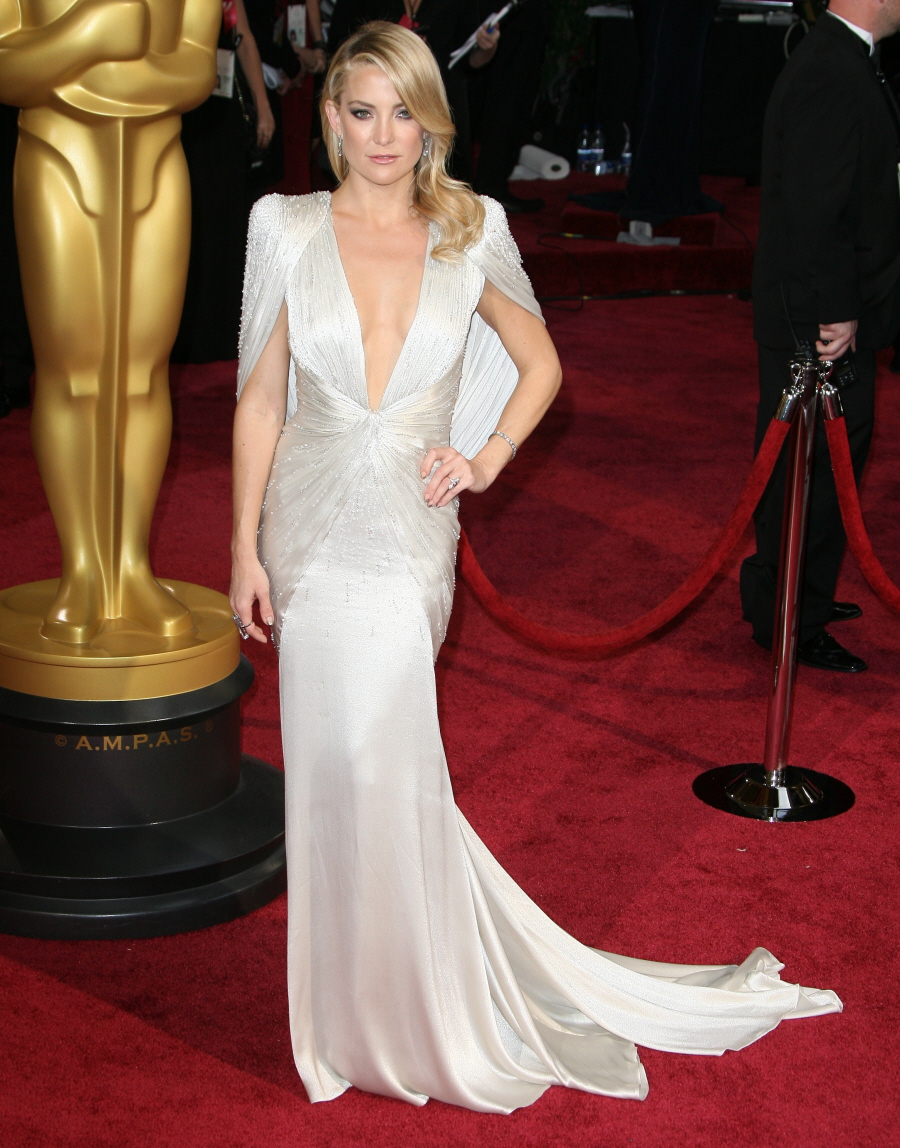 Kate Hudson really brought the drama in this Atelier Versace, right? She was one of the best people on the red carpet, and I thought her dress "walked" well on stage too – it was a 360 dress, good from every angle. It also doesn't look like Versace to me, but perhaps Donatella made this especially for Kate. I mean, what else is there to say? She looked fantastic. Everything worked. Great hair, great makeup, her dress was the perfect combination of drama and flattering design. I guess the "caped" effect is maybe a throwback to Gwyneth Paltrow's caped Tom Ford, but this Versace isn't really a cape.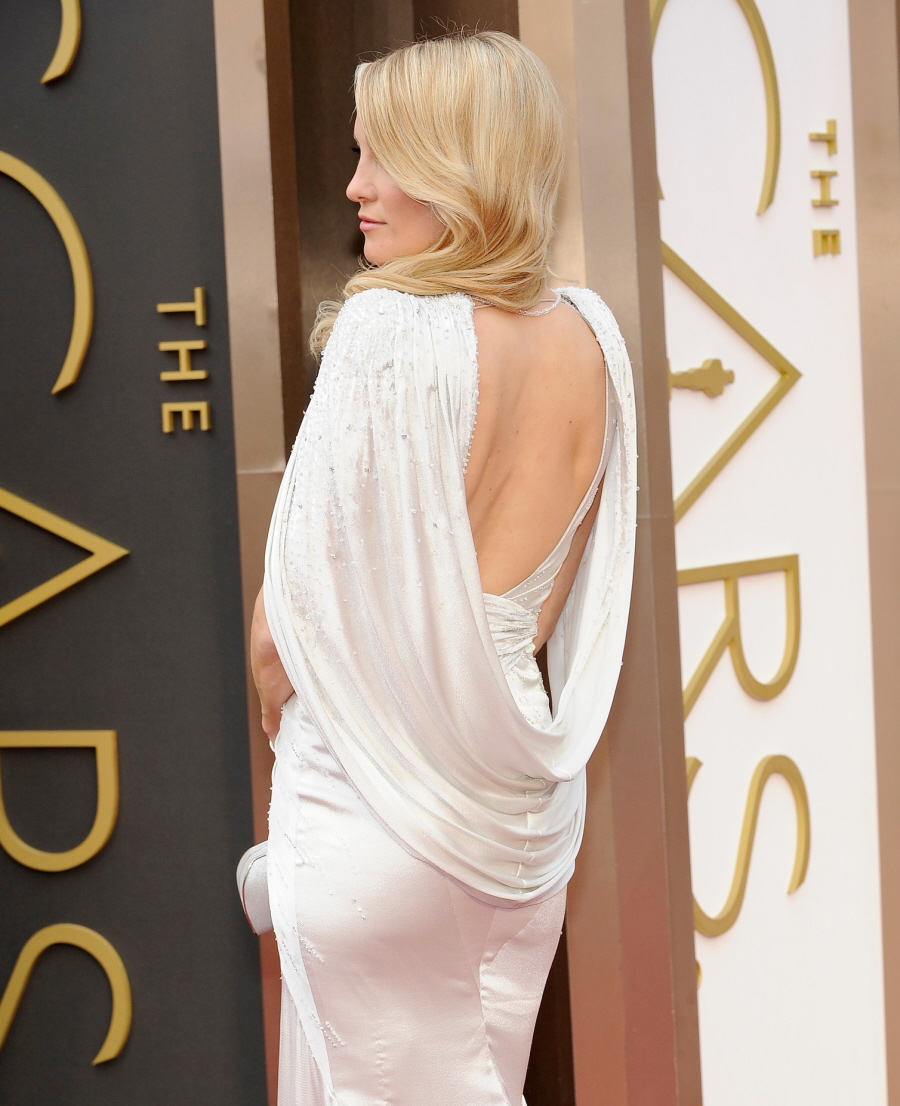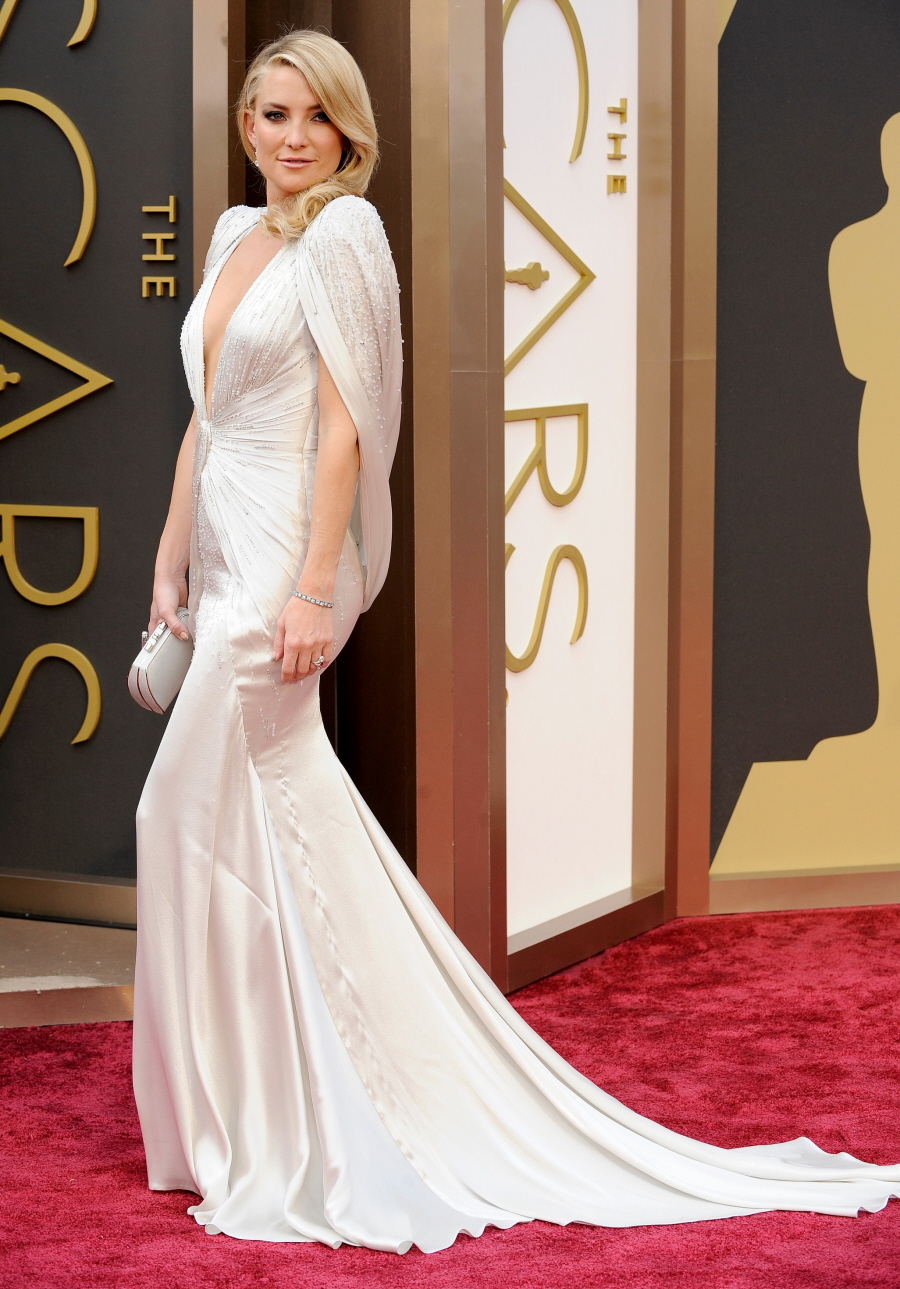 And here are some pics of Kate's dress change for the after-parties. She wore Zuhair Murad, a designer favored by the likes of Jennifer Lopez. I could totally see this dress on J.Lo too, which makes me not like it so much on Kate. I kind of think she should have just stuck to the Versace for the after-parties. I should also note: Hudson did the Oscars without Matthew Bellamy. I think they're over, you guys.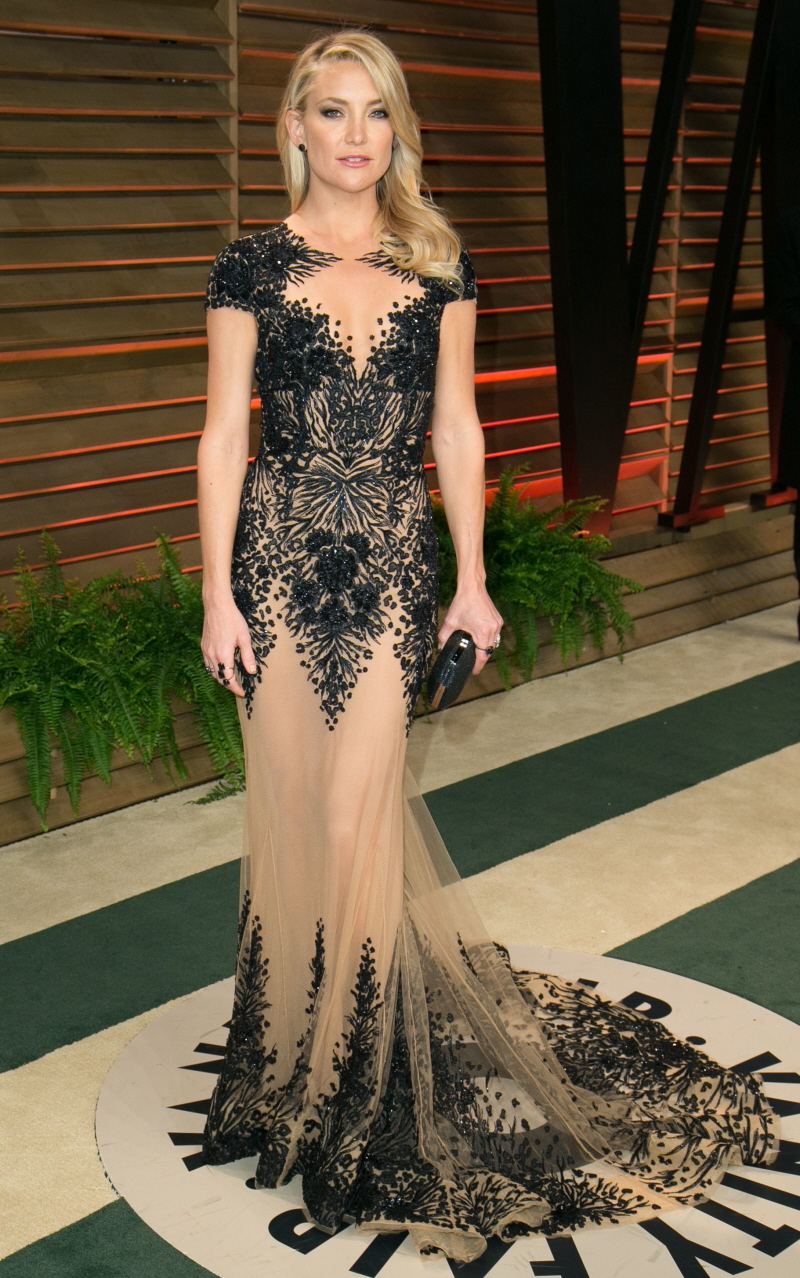 I think I saw Penelope Cruz on the red carpet last night, but maybe I was hallucinating, because I don't remember her in this Giambattista Valli gown. Am I hallucinating? I'm a bit Oscar punch-drunk right now. Anyway, this is beautiful and it reminds me of Elizabeth Taylor. It wouldn't surprise me at all if Penelope had consciously tried to channel Taylor. I don't mind all of the fabric and I don't mind the pink. My one qualm is the black belt and the bow, which isn't really flattering and I think Valli could have achieved the same basic design in a better way. The black belt is also a bit too matchy with the clutch, so the effect is that she looks like a wrapped gift from Victoria's Secret.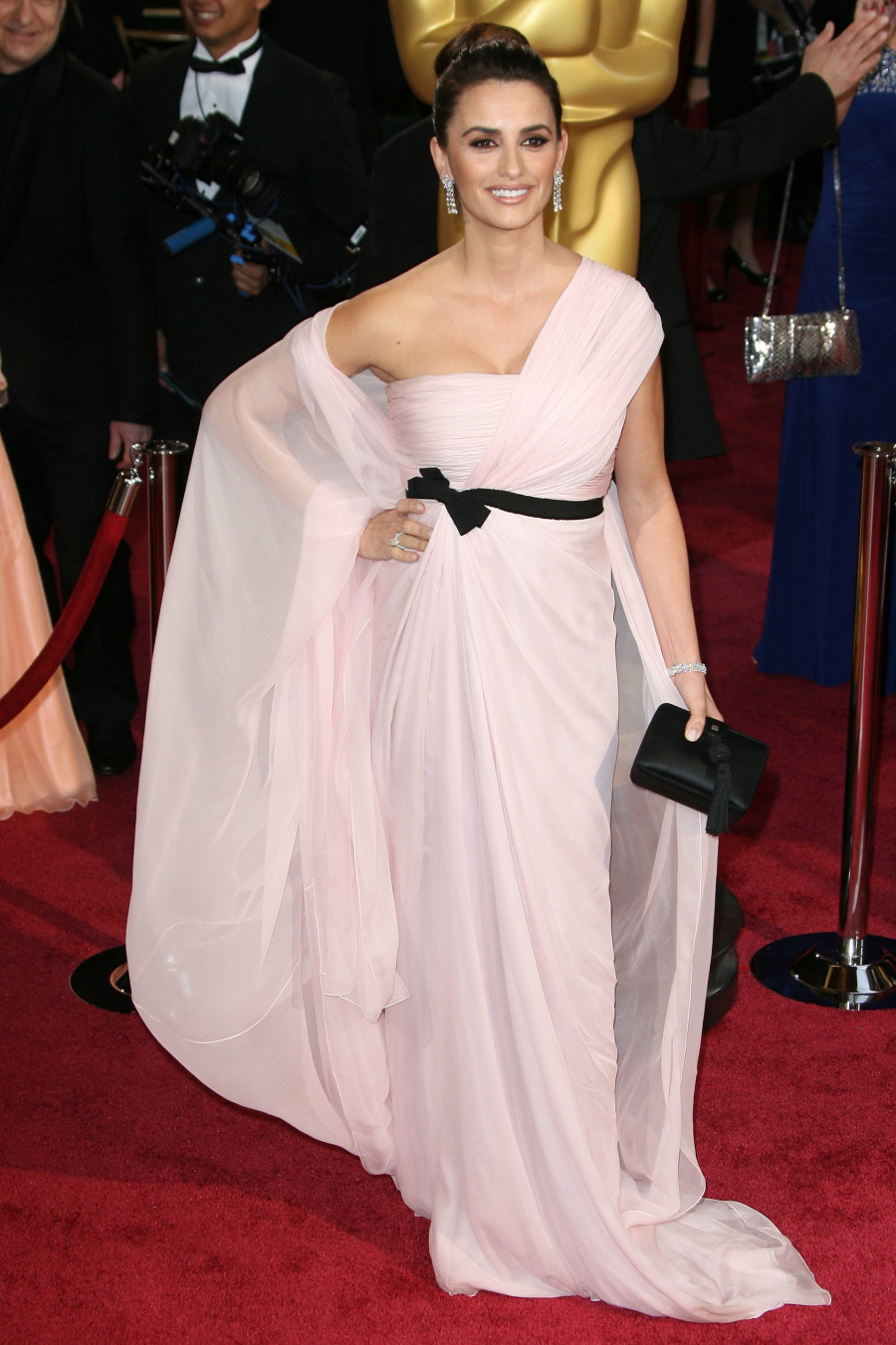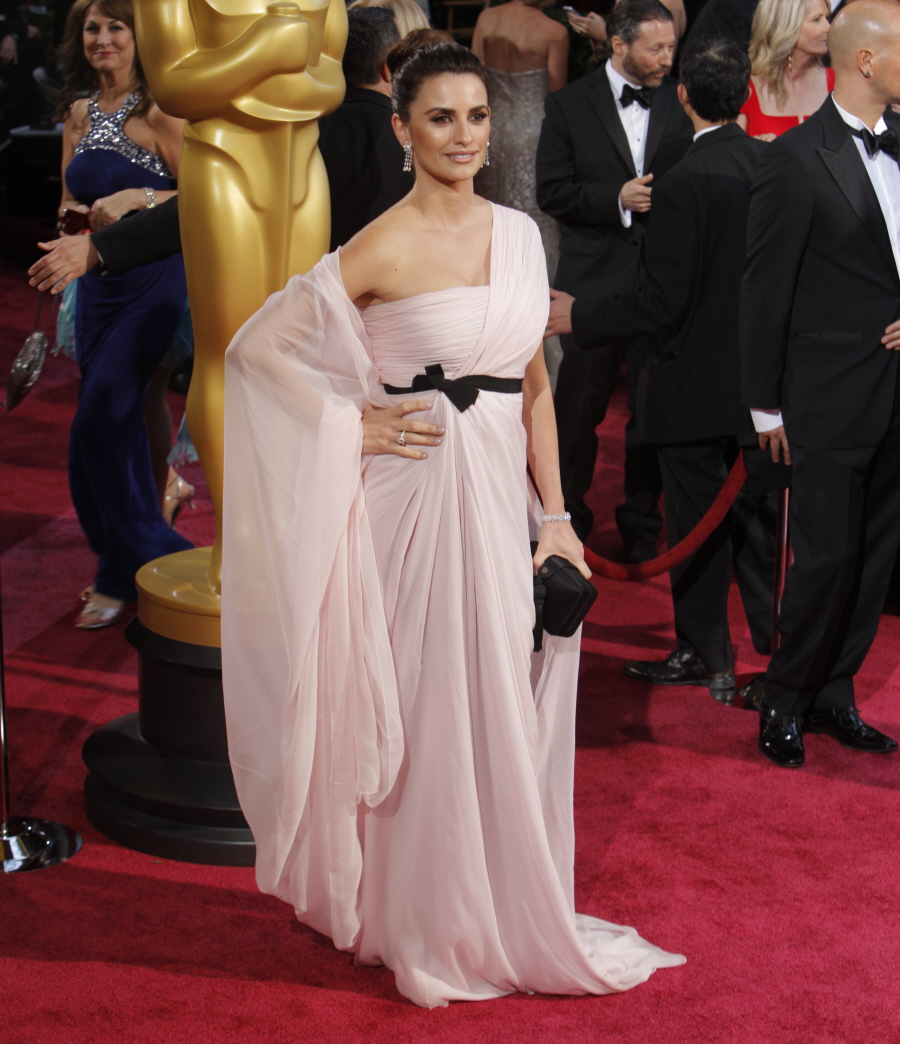 Photos courtesy of WENN.