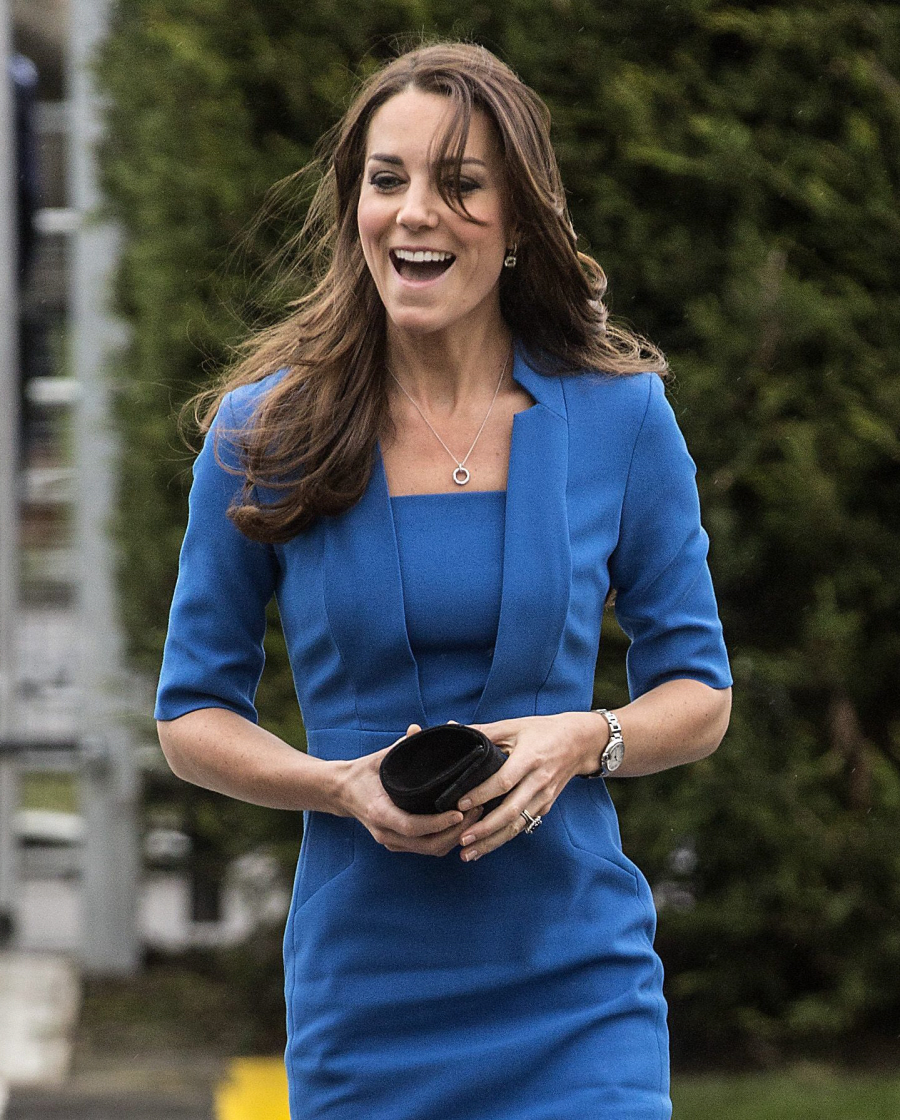 I still don't know what to tell you about Duchess Kate and The Mysterious Case of the Foreign Nanny. Many of you claimed yesterday that The Mail (and other outlets) were saying that Kate had hired an emergency "foreign" nanny in January to look after Prince George, but when Kate and William's press secretary was briefing journalists on the Australian trip, the news was that Kate had hired an English nanny. My take: I think she probably hired two nannies. I'm being serious. I think she hired a "foreign" nanny in January but Kate was still looking for someone else, which is why she put out ads for nannies a few weeks ago, and then she hired an English nanny too.
Nanny-gate aside, there are still questions about just what Kate does all friggin' day. And there's a new, rather funny story about something else that's occupying Kate's time: redecorating. Yes, Will and Kate just moved into Kensington Palace last fall after a lengthy and costly redo (at taxpayer expense, of course) and now Kate just has to redecorate. It turns out that when she decorated KP originally, her pregnancy hormones were raging and she painted everything purple. LMAO.
Despite spending more than £1 million of taxpayers' money on making their Kensington Palace home fit for two future kings, the Duke and Duchess of Cambridge are embarking on yet another programme of decoration. Kate, who gave birth to Prince George last July, is understood to have sought help from a flamboyant designer after becoming dissatisfied with the colour scheme she planned while pregnant.

'She tried to do the revamp cheaply with the builders who did the kitchen, and she got Dulux paints to match the Farrow & Ball colour palette to save money,' I'm told. 'But she wasn't happy with the result, and one room came out with a horrible, unexpected purple tinge. She's blaming it on her hormones before the birth.'

The man entrusted with livening up their 20-room apartment, into which they moved last October, is Ben Pentreath, an architectural and urban designer. Having been a student at the Prince of Wales's Institute of Architecture and worked on Prince Charles's Poundbury model village in Dorset, the 42-year-old has impeccable credentials. 'Ben is rather extrovert and has being talked of as the new Nicky Haslam,' I am told.

Socialite Haslam, 74, is an interior designer whose clients included Princess Diana. Pentreath, who champions gay issues on his blog, describes himself as 'too much of a workaholic to form a lasting relationship'.

Best known for his classical designs, he has an architectural practice and shop in London's Bloomsbury, and his CV includes a revamp of the fashionable Lime Wood hotel in Hampshire (where Sophie Dahl and Jamie Cullum hosted their wedding reception) and housing for Charles's Duchy of Cornwall estate.

Pentreath says he is inspired by Sir Terence Conran and the late celebrated decorator/designer David Hicks, but has been critical of Farrow & Ball: 'I love Hicks's crazy use of colour that underlies his classicism. He was a traditionalist, but never boring. We're a bit timid with interiors today, over-reliant on Farrow & Ball colours.'

He has also been drafted in to help at William and Kate's country home, Anmer Hall, on the Queen's Sandringham estate.

A Kensington Palace spokesman tells me 'the cost of any interior decorating and furnishing would be covered privately by the Royal Family', adding that the £1 million of public money was spent on 'essential structural work that needed to be completed by whoever moved into the buildings'.
Ah, so it won't be taxpayer dollars. The Queen or Prince Charles will foot the bill to fix Kate's pregnancy decorating. It's like they say: never go grocery shopping when you're hungry and never decorate when you're pregnant. Purple tinged walls and peasant paint! HOW GAUCHE.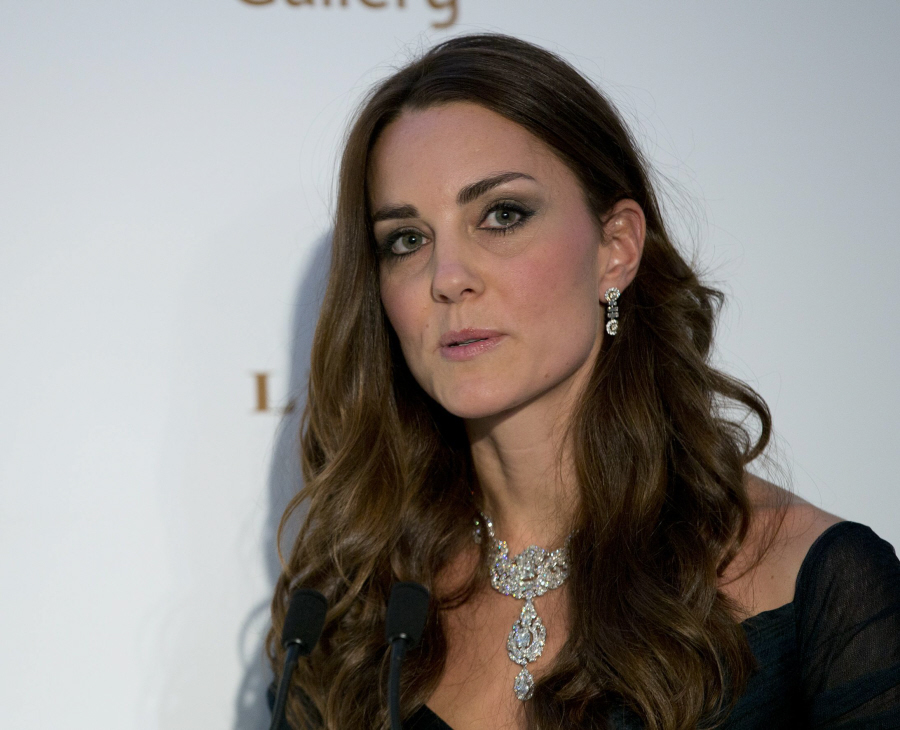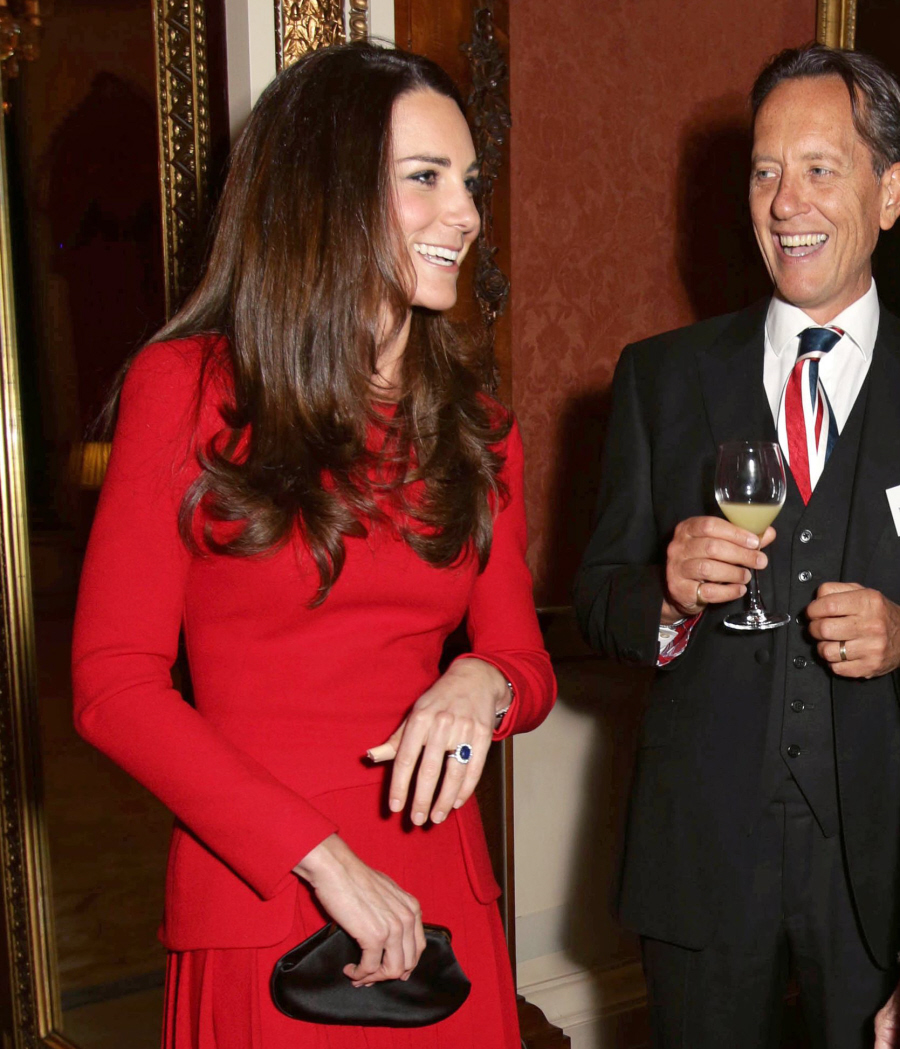 Photos courtesy of WENN.