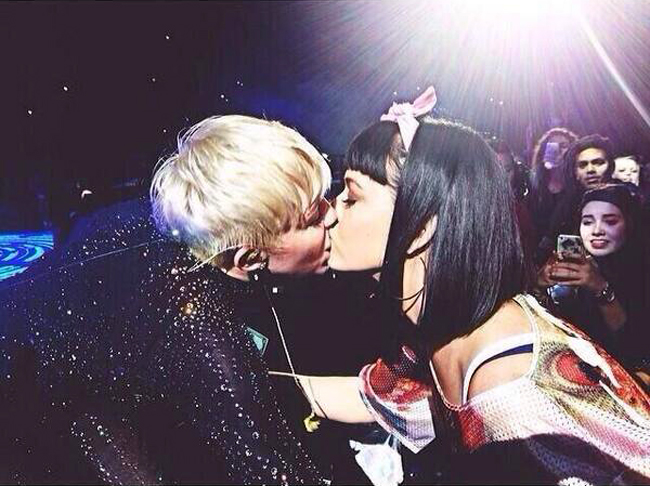 A few days ago, we covered a pretty rude Katy Perry interview. She went on Australian television and discused how she kissed Miley Cyrus and didn't like it. Katy had attended Miley's LA show and readily gave Miley a "friendly" smooch on the kiss cam. Katy said Miley "like tried to move her head and go deeper, and I pulled away. God knows where that tongue has been." It was a total putdown and especially hilarious because we all know where Katy's tongue has been … with John Mayer's David Duke….
Miley's been on the road, so it took her a few days to come down to earth and reply to Katy's insult. I had to hand it to Miley for doing so with flair: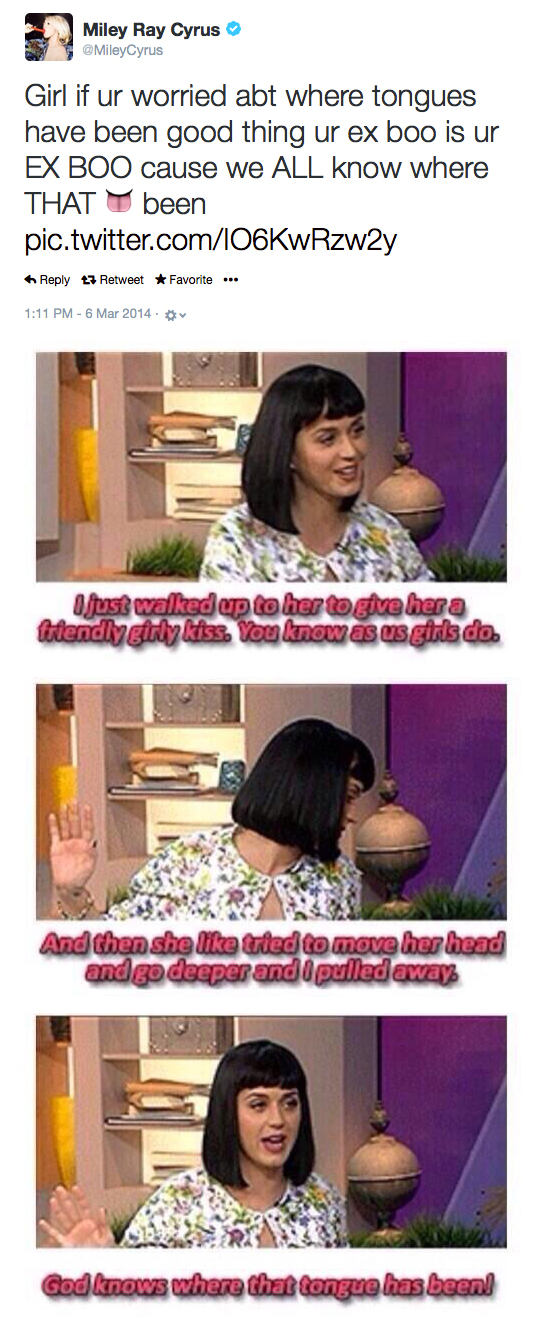 Katy followed up last evening with a cutsey reply to make it sound like she was cool with Miley insulting her on-off "man."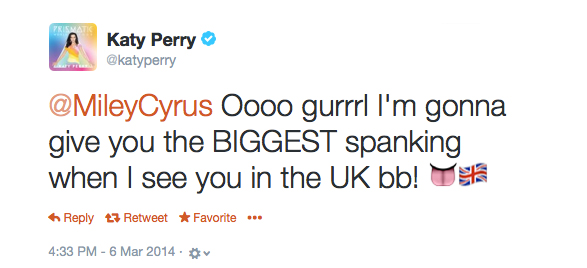 Then someone from Katy's camp leaked to Hollywood Life about how Katy's insult was "just a joke." Plus any fight Miley might be putting up "is silly." See how Katy is trying to turn it all around on Miley? Katy is pretending to not notice how Miley told the truth about John Mayer. Katy's also putting it all on Miley for being a "fighter." I see right through you Katy.
Here's Miley and Katy (who's lookin' like a blow-up doll) at the 2008 MTV VMAs.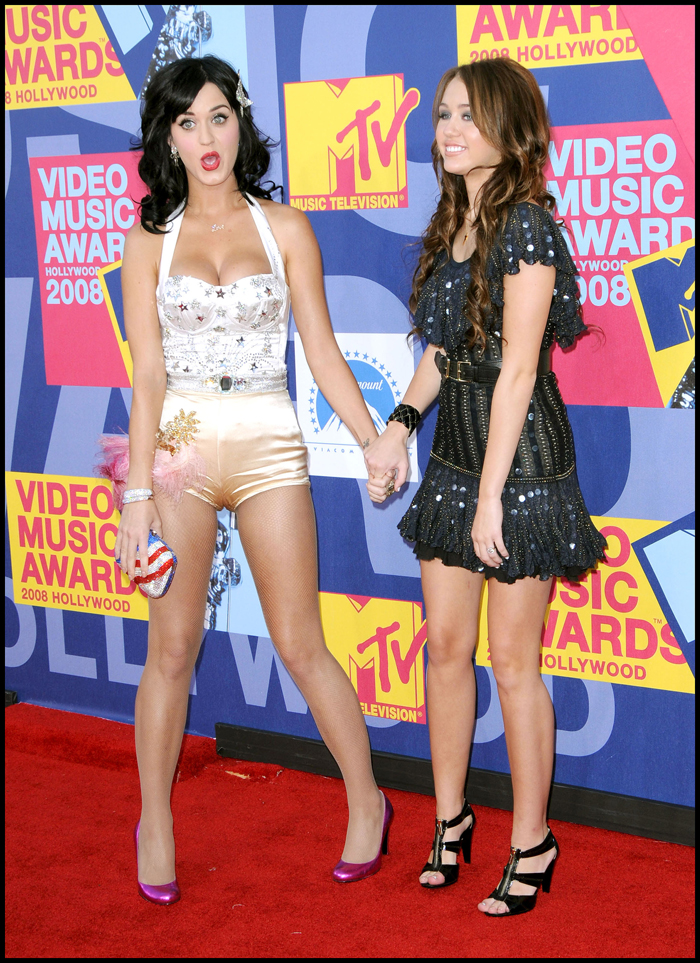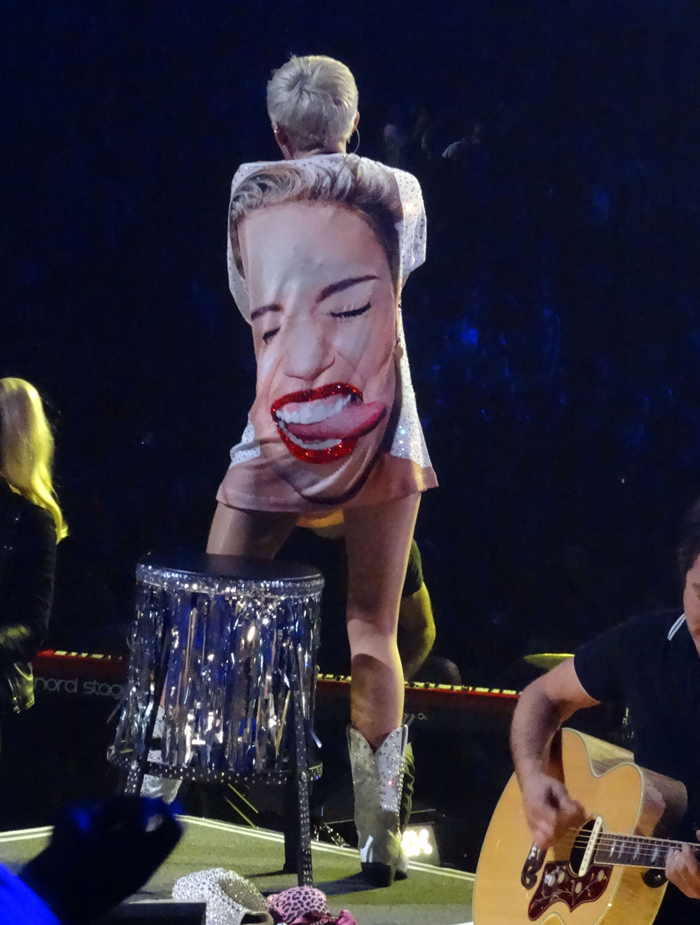 Photos courtesy of Fame/Flynet, WENN & Miley Cyrus on Twitter