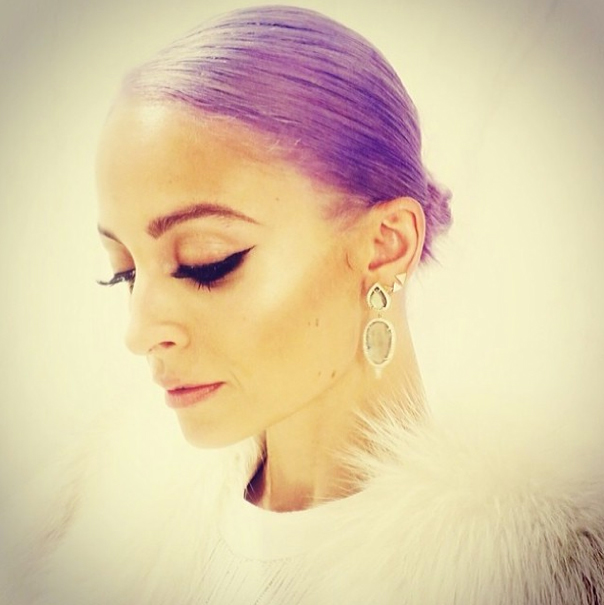 Purple is the new blonde, y'all. Nicole Richie went lavender earlier this week. If you were thinking she may have copied Kelly Osbourne, that's partially the case. Nicole did it on a dare from Kelly and Instagrammed the results. Kelly's had the purple for a few years now, and she loves it more than your housewife hair. I think that Kelly's hair looks good in certain lighting but not on the red carpet (especially when she goes matchy matchy with her clothes).
Now Ireland Baldwin has followed suit. Who knows if she's thinking of Kelly and Nicole at all, but here are the results.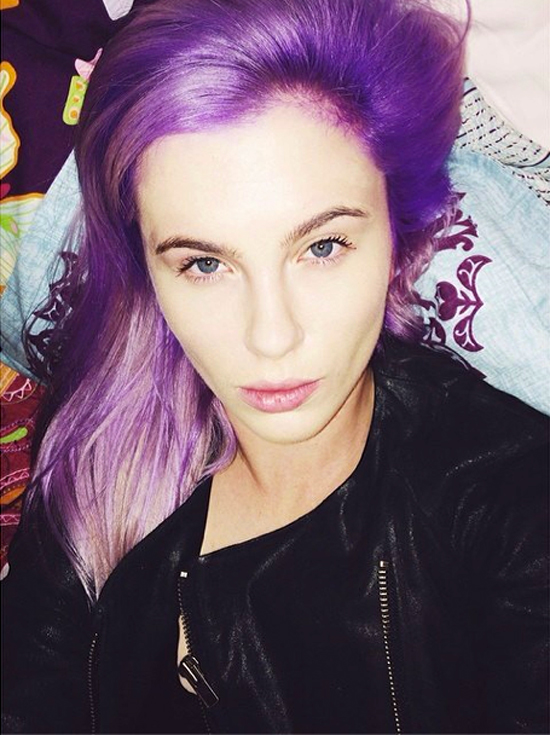 Ireland might actually be experiencing "breakup hair." E! Online just broke news that she split from surfer Slater Trout after dating for a year. Ireland says, "I am focusing on work and school now." Her Instagram account reveals that she's trying to get into college while still pursuing modeling. I don't think the agencies are big on purple hair these days, so yeah … this is breakup hair. I think Ireland looks good in her Instagram pictures, but these photos of her grocery shopping reveal an awkward daytime transition. The color suits Nicole a bit more because she's pixie like and makes me think of Tinkerbell. Tink would look cute with purple hair too.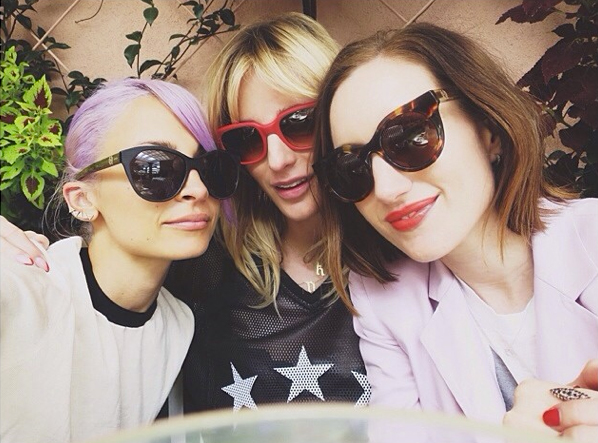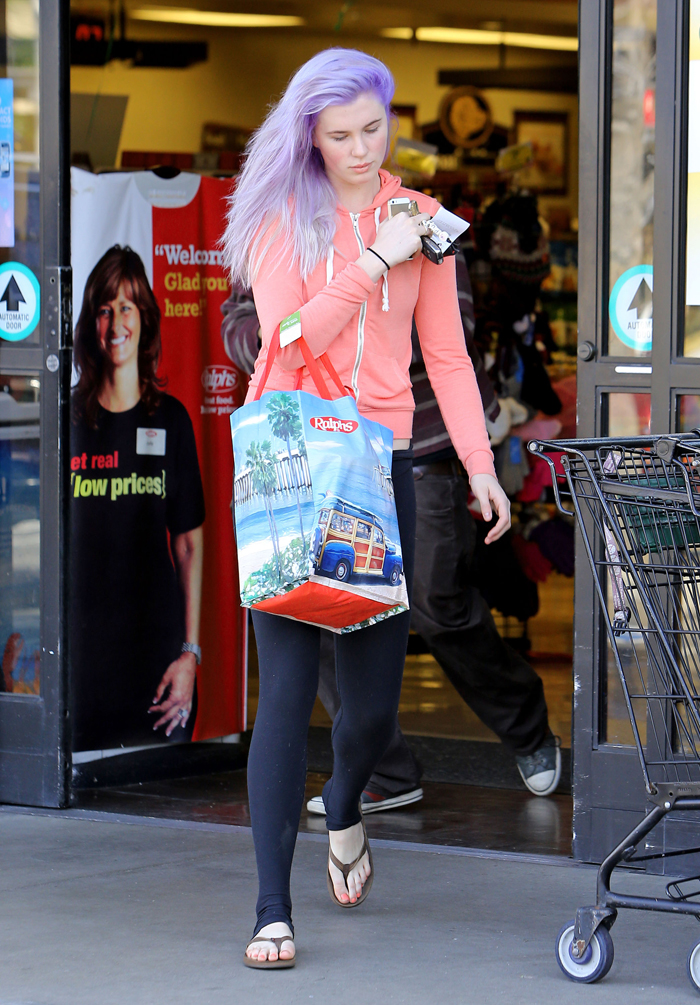 Photos courtesy of Fame/Flynet, Ireland Baldwin on Instagram & Nicole Richie on Instagram