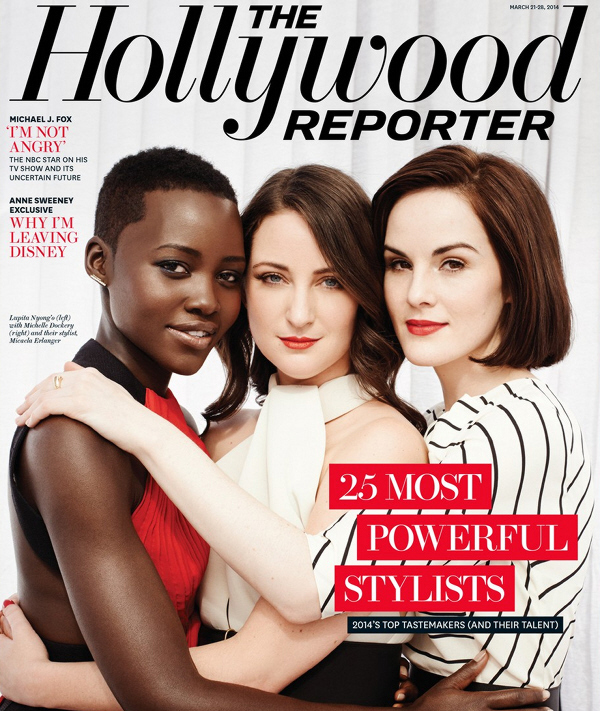 This is the new cover of THR – Michelle Dockery and Lupita Nyong'o posing with their shared stylist Micaela Erlanger. THR did a huge spread on stylists and their star clients – you can see the write-ups here, and the photos here. I think it's cool that Lupita and Michelle's stylist got the cover, because it just proves that Lupita is the biggest It Girl out there, so much so that even the people working for her are becoming stars. Interestingly enough (I already knew this), it was Michelle who introduced Lupita to Micaela. When Michelle and Lupita were working together on Non-Stop, they became fast friends and Michelle told Lupita, "When you're ready, I have the perfect stylist for you." That's very generous of Michelle, isn't it? I think it is.
Anyway, I have another piece of Lupita news for you. According to Us Weekly, Lupita is not getting down with Uncle Terry's BFF Jared Leto. They say she's dating K'Naan and has been since September.
Sorry Jared Leto, Lupita Nyong'o is definitely taken! A source tells Us Weekly that the Kenya-raised actress, 31, has been dating Somali-born rapper K'Naan since September.

The New York-based couple has bonded over their similar interests.

"She loves his humanitarianism," says a pal of the "Wavin' Flag" singer, 36. "They'd both passionate about African issues."

K'Naan has two sons with pharmacy tech ex-wife Deqa Warsame. And the rapper's pal notes that Nyong'o and K'Naan are taking things slow.

"She hasn't met his kids," the friend reveals.

Fresh off her Oscar win for her role in Steve McQueen's 12 Years a Slave, Nyong'o is definitely Hollywood's new It Girl. After fellow Oscar winner Jared Leto called her his "future ex wife" during his Independent Spirit Awards acceptance speech, rumors of romance between the two blossomed.

"When I read these rumors, they're so detailed that even I start to question whether they're true or not," Nyong'o joked on The Ellen Show last month.
Well, anything that gets her away from Jared Leto and Uncle Terry. Many of you said in last week's post that K'Naan is a good dude and that he and Lupita would be good together. It wouldn't surprise me if she has been quietly dating someone this whole time – she seems to instinctively know the value and limits to her privacy, and she guards herself carefully. Play on, Lupita. Play on.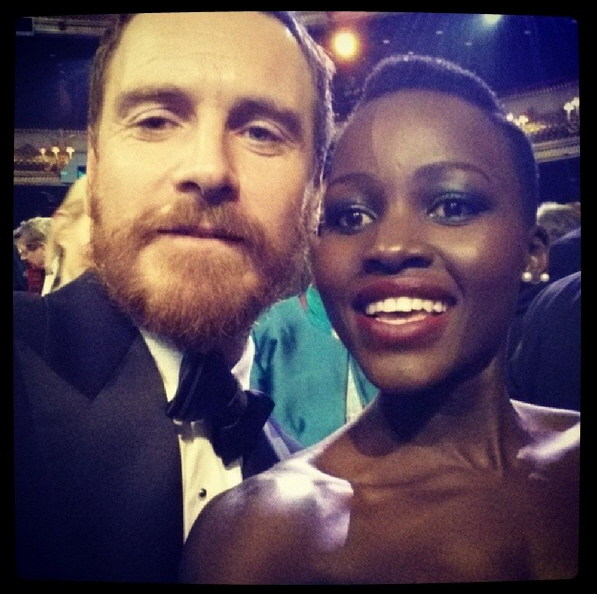 Photos courtesy of Fame/Flynet, Instagram, Getty.