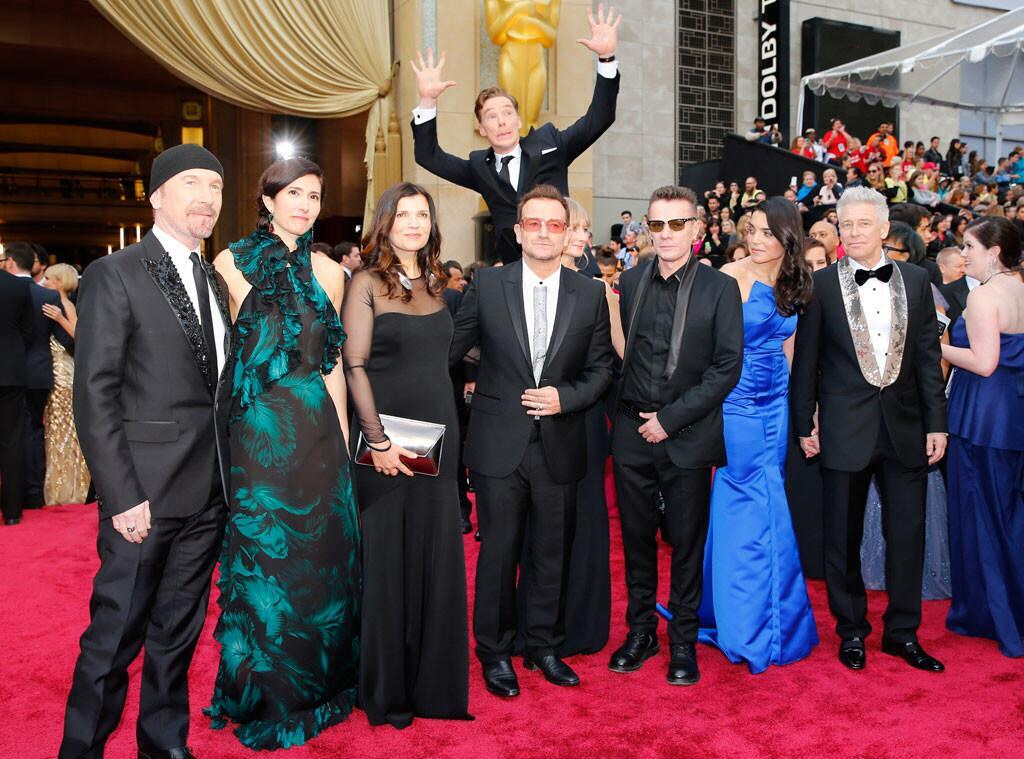 You know how Benedict Cumberbatch photobombed U2 at the Oscars and "Cumberbombing" became a thing? Benedict's out-of-nowhere Cumberbomb was actually one of the biggest highlights of a somewhat boring Oscar red carpet, and Joanna Robinson, formerly of Pajiba and now with Vanity Fair, had a lot of fun with the Cumberbomb as well – go here to see that post.
Well, it gets even better. There's a video of Benedict assessing the Cumberbombing opportunity, slithering his way into position in a flash, and then going for the wham-bam double Cumberbomb. Then he just walks away with a shrug, like, "Obviously, that had to be done." The most brilliant part? Someone set the whole video to the Jaws them. AMAZING.
HOW DO YOU NOT LOVE HIM? Don't we want more celebrities to be like this? This silly and fun and enjoyable? No one got hurt. Benedict executed his Cumberbombing beautifully. It was perfectly silly. We need more of this in the world. And by "this" I mean "Benedict Cumberbatch wandering around red carpets, looking for his next Cumberbombing victims." They could make that into a weekly show and I would watch it.
Sigh… so much beautiful Batch…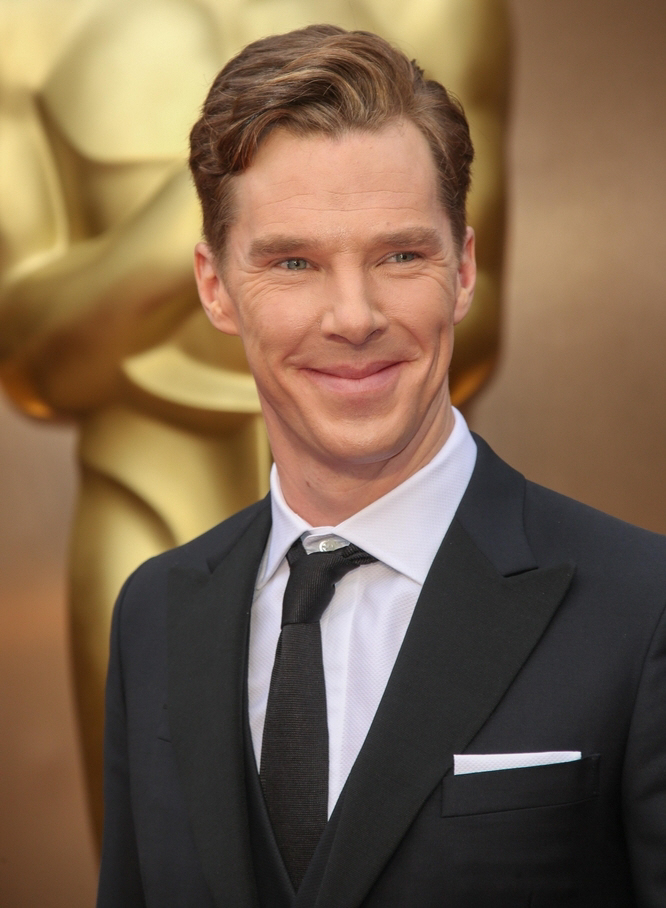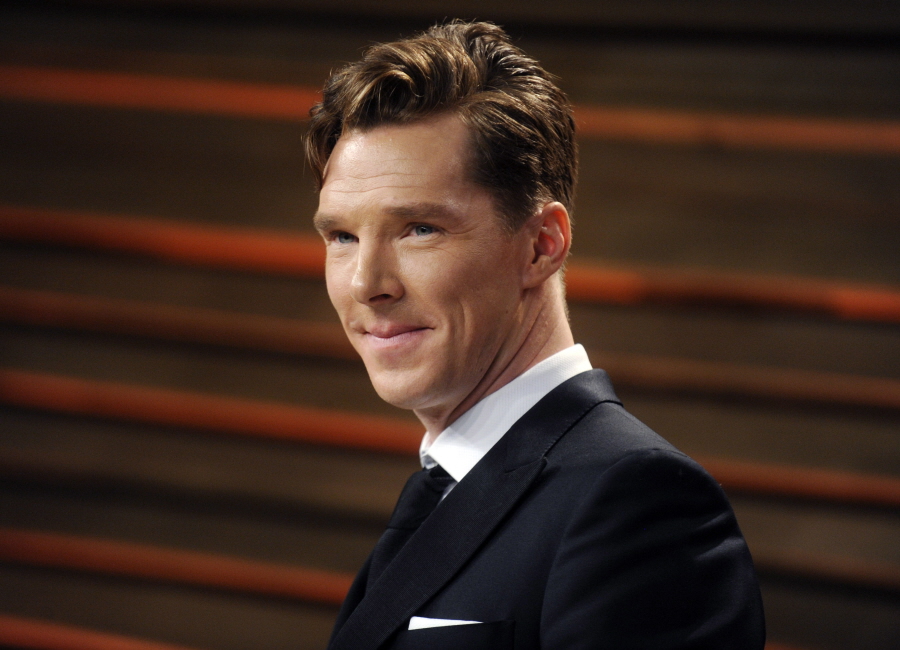 Photos courtesy of WENN, Getty, PR Photos.