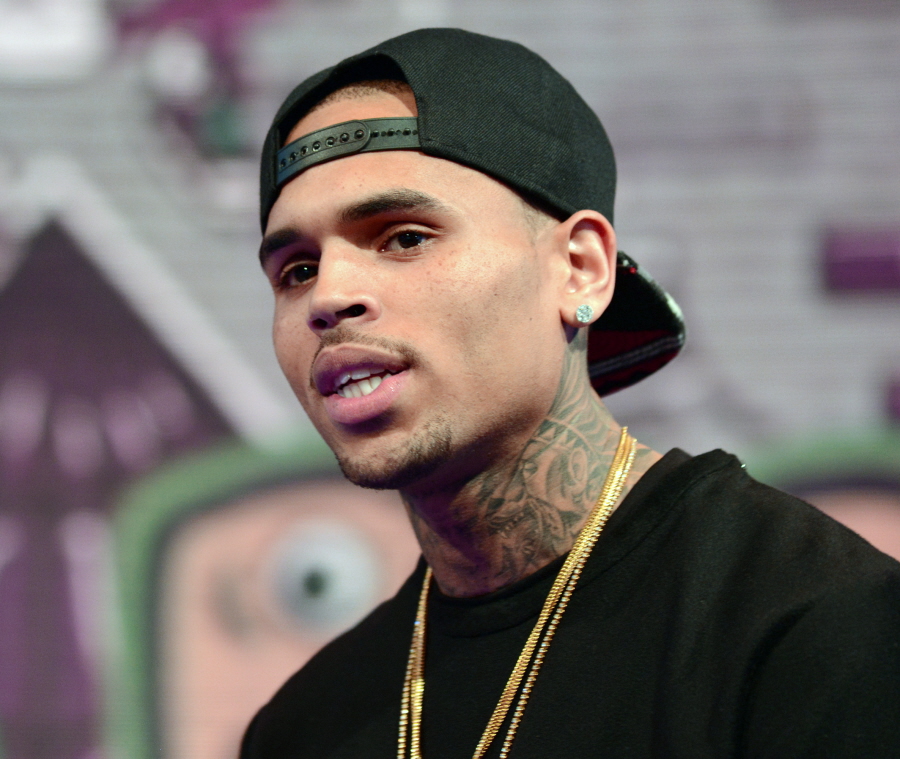 As we discussed on Sunday, Chris Brown had a bad weekend. First, on Friday, he was kicked out of his second rehab. Immediately following his exit, the judge overseeing his probation ordered Chris to jail, which is where he spent the weekend. His lawyer managed to arrange a hearing for Monday afternoon to figure out if Chris would be allowed to stay under house arrest for a month while awaiting trial for an assault case in Washington DC. The news came late yesterday – the judge refused to let Chris out of jail! Chris will be spending the next month in jail. Before I get to that, let me backtrack a little. When Chris was kicked out of rehab on Friday, TMZ reported that it was because Chris "violated internal rules" of the rehab, rules that did not include assault or temper tantrums. Well, TMZ found out what really happened:
Chris Brown was thrown out of the Malibu rehab facility Friday for violating 3 internal rules … including a special rule imposed specifically on him — STAY AT LEAST 2 FEET FROM THE WOMEN. Sources familiar with the situation tell TMZ … the rehab facility imposed the 2-foot rule because of the Rihanna case — specifically, that he beat her. The people who run the facility imposed the highly unusual rule, and we're told Chris violated it by touching elbows and hands with a woman.

As for the 2 other violations, we're told Chris left the facility last week on an authorized outing, but when he returned he was told to submit to a random drug test and he refused. Our sources say he later took the test and the results were negative, but the initial refusal was a violation of rules. And the third violation … the facility claims Chris made a mockery of rehab during a group session with some harsh comments.

Our sources say Chris was also in some sort of sexual encounter with a woman at the facility at the beginning of the month, but for some reason that is not part of the basis for booting him.

TMZ broke the story … Chris was arrested Friday because he violated the order of the judge in the Rihanna case … the judge required him to stay in rehab for anger management until mid-April, when his Washington D.C. assault case ran its course.

He's currently being held in jail without bail. His lawyer, Mark Geragos, will appear in court Monday with Brown in an attempt to get him freed. We're guessing Geragos will ask for house arrest until the D.C. trial.
Some of the urban blogs claimed that Chris was kicked out because he was having sex with some of the female patients at the rehab, but I guess that's not the case? He did have sex with someone, and I think the prevailing theory is that he banged a rehab employee and that while he broke the rules, they didn't kick him out when he did that. But he still got "too close" to some women… close enough to touch elbows?!
As for the judge's order keeping Breezy in jail… the judge apparently said that Brown has "an inability to stay out of trouble." Chris will be in jail until April 23, and the DC assault trial will begin April 17 – TMZ doesn't know if the judge will let Chris even leave jail to attend that trial. April 23rd is the probation violation hearing in LA, and worst/best case scenario, Chris could go to jail for 4 years for violating his probation (which stems from the 2009 assault on Rihanna). Wow! The California justice system actually doled out some punishment.
Photos courtesy of Getty, WENN.